RIP Colin Faver
Lauren Martin remembers the UK techno legend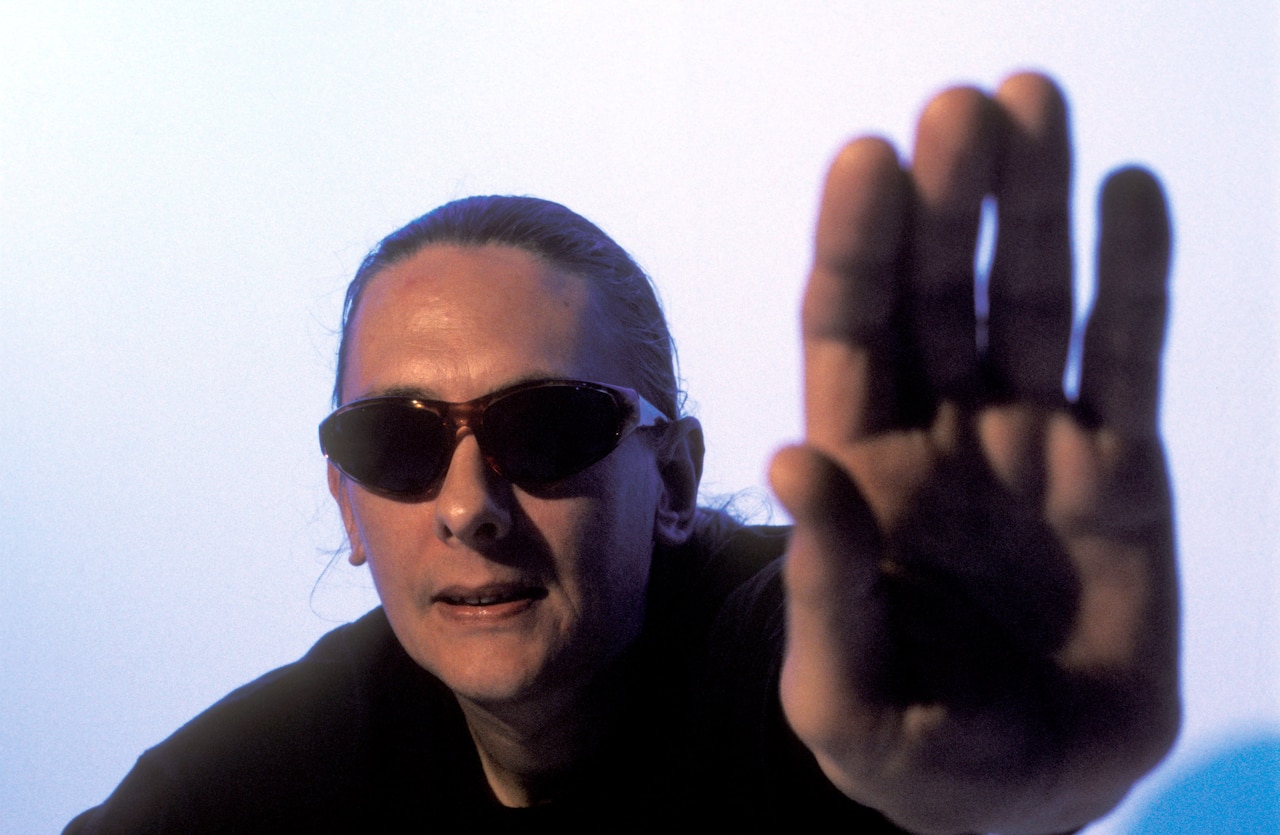 If you wandered into the Small Wonder record store in London's Walthamstow area in the late 1970s, the man behind the counter stacking up the best of the week for you would have likely been Colin Faver. Proto-house records sat with the early machinations of electro, hip hop breaks and hi-NRG disco, imported from the US and sold to those keen enough to discover it locally. He was also the man who scouted for new talent for the Small Wonder record label.
Tapping into the New Wave, punk and gothic tendencies of UK indie rock, he was the first to sign The Cure, for their 1978 single "Killing an Arab." His Final Solution promotions company put on gigs with some of the most revered names in post-punk: New Order, Section 25, Throbbing Gristle, Bauhaus and Joy Division all played shows hosted by Faver and his crew.
Coming from early punk and indie rock into house and techno, Faver's mind darted across burgeoning music styles and scenes, trying to find pathways for himself in between. The synchronicity of Faver finding, signing, playing and selling new, different styles of underground music with equal fervour wouldn't have passed by those who came across him. It's what inspired a flood of tributes this week from across musical communities that feel, in their own ways, indebted to his work.
A large element of his show's appeal was his willingness to promote not just his own collection and skills.
Faver's work ethic was laudable, even at a time in the UK underground which is still praised for its collective, passionate imperative. After getting his big break DJing at the Marquee Club in London's Soho district, he threw himself into playing a variety of early house, hip hop, disco and soul at all-nighters such as RIP, Enter The Dragon, Rage and Shoom, gay nights like Jungle and Pyramid at Heaven, and held down a residency at the Camden Palace in the early to late 1980s. In between, he would often, sometimes weekly, fly from London to Paris to play at Rex Club and Le Palais. He was one of the few guest DJs to grace the decks at Paradise Garage.
Between 1990 and 1993, his sound got meaner. Alongside fellow British DJ and techno lover Colin Dale, he ran the Knowledge club night at SW1 Club every Wednesday night, playing the hard techno and acid that came to largely define his aesthetic. Often credited as one of the very first techno club nights in the UK, Faver and Dale let Sven Väth, Dave Angel, Laurent Garnier and others room to move in an exploding scene.
In 1991, Faver also founded Rabbit City Records with Gordon Matthewman (for which he produced powerful techno and acid jams alongside Matthewman as Razor Boy and Mirror Man, and released early days Aphex Twin with the breakbeat-led Analog Bubblebath Vol 2). After London's KISS FM went from pirate station to legit enterprise at the turn of the decade, he started hosting a radio show on the station alongside Dale. Twice a week, from 10 PM till 1 AM, they played a slew of techno, house, gabber, hardcore, trance and myriad experimental, more industrial strands of these styles, and interviewed now-legendary DJs and producers like Kevin Saunderson and Derrick May

View all . A large element of his show's appeal was his willingness to promote not just his own collection and skills. Faver would encourage listeners to send him their own mixes to play on the show. Big names were welcomed, of course, but it was the discovery of the new that was the tough, red thread that underlined everything.
The catalogue of mixes from the show's history read like a who's who of experimental house and techno: Joey Beltram, Carl Cox, DJ Pierre, Phantasy, Luke Slater, Adam X, Robert Hood and Octave One, among many others, were chronicled by Faver on KISS FM at a time when US and UK techno were developing their own, distinctive styles: the bubbling extra-terrestrialism of the former, the stubborn steeliness of the latter.
Styles like gabber, breakbeat and trance were represented, too: as the pool of experimental electronic music deepened, these genres powered ahead into their own hyper-specific styles, but played together by DJs like Faver with gleeful abandon. Running from 1991-97, the show has gone down in history as one of the most consistent, far-reaching and energetic presentations of the evolution of techno music on British radio.
In tribute to Colin Faver, we're spending today listening to some of the KISS FM mixes from his glory days, and that moment Faver played Aphex Twin's "Digeridoo" on DAT tape on KISS FM for the first time. To a UK legend: Rest In Peace.