Zulu Nation Radio: A Tribute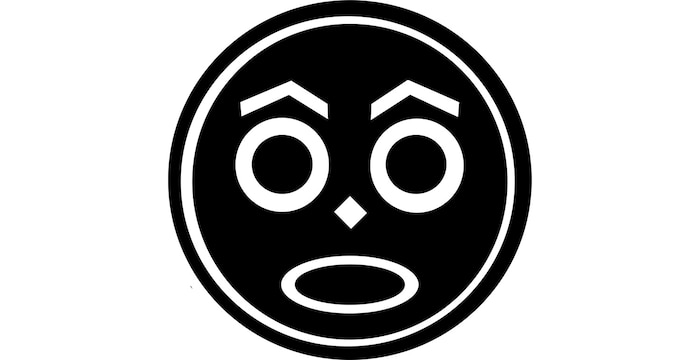 It was an exciting time for hip hop in New York in 1983, as the downtown club scene finally began to embrace this new form of music, allowing DJs from the Bronx to play to an audience beyond neighborhood parties and park jams. Even more importantly – especially for those not old enough to go to clubs or parties – a young Zulu Nation DJ by the name of Afrika Islam started a radio show with his friend MC Donald D and named it Zulu Beat, providing listeners with two hours of raw hip hop every week for the next couple of years. Robbie Ettelson caught up with the duo to relive their memories of this landmark moment in underground radio.
I got a paper bag and wrote down everything that Busy Bee was saying.
Afrika Islam
I was a member of the Zulu King b-boys, under Afrika Bambaataa. That's how I came into the culture, from the floor up. I went out to battle other b-boy crews across the city, representing the Zulu Nation. From there, my second step was becoming a Zulu Nation DJ – the first line – which would have been myself and Jazzy Jay and Red Alert and D.ST. I was under Afrika Bambaataa – we all were – but I got named "The Son of Bambaataa" because I was always under him and his teachings and what was going on in the Zulu Nation at the same time in hip hop.
Donald D
I didn't really know how to write raps, 'cos when I saw Busy Bee rhyme I went to the local bodega store and I got a paper bag and a pencil and I was writing down everything that Busy Bee was saying. Our first jam I did Busy Bee rhymes, reading it off the paper. The first party we ever did – if you saw the movie Beat Street, they did that party inside an abandoned building, where in one room you had the DJ set-up and then another room where people were dancing, so they didn't me actually rhyming these words off of a paper bag. [laughs] They just heard my voice. Then someone was like, "You have to make up your own words!" Because someone had heard Busy Bee doing these same rhymes. That's when I decided I had to go home and write my own rhymes. [laughs]
Afrika Islam
The spot at The Roxy happened for me when Bambaataa took the first hip hop tour to ever leave America to Europe, and they needed someone to replace him. Somebody told me, "The only other person that can play like Bambaataa is his son." I was considerably younger than Bam. When I first came down to play, the club was maybe two, three hundred people. By the time they came back two weeks later, there was around 2,000 people. The place got more and more famous, so when they got back it was completely the New York underground club.
I saw a whole new scene that was way different than the parties we were doing.
Donald D
It all started with Kool Lady Blue, who was from England. She had the clubs down there in midtown. Along with Fab Five Freddy they were bringing the breakdancers and Bam and the Zulu into a lot of these clubs. Whether it was Negril, it was Danceteria, and then The Roxy scene became huge. That's when I first started making my way down there when Afrika Islam became one of the resident DJs, along with Grandmixer D.ST, Jazzy Jay and Bambaataa. He would ask me [to] come down there and get on the microphone and say some rhymes, so I saw a whole new scene that was way different than the parties we were doing.
In the Bronx, it was mostly the blacks and the Puerto Ricans and the Spanish kids at all our parties, but now we had a white audience. They were dressed different, it was more leather with chains and whips. You would see people like Billy Idol and David Bowie there; The Clash, Malcolm McClaren mixed in with the hip hop scene. Even Madonna, before she was famous, was in The Roxy with us. It opened us up that hip hop can travel beyond the five boroughs. Then I start seeing some of the graffiti artists work in different galleries in Manhattan, whether it was Phase Two or Dondi or Futura 2000, Doze. Then the b-boys were at these upscale places, breakdancing. It was a whole new scene opening up.
Afrika Islam
WHBI was a station where you could go in and buy time on the air and sponsor yourself. I was able to buy time on the air because I was the DJ at The Roxy. Kool Lady Blue gave me the money to buy time on the air. That's how the Zulu Beat was established. The Roxy was the melting pot.
Donald D
His idea was: "I'm gonna take what I'm doing at the parties and do it on the radio. You MC on the radio, I play the breakbeats, I play the beatbox and we gonna just do it live on the radio so that people who can't be at the parties will be able to hear what we do, all at once."
Afrika Islam
It was on every Tuesday night. We went from one to three in the morning. Friday night I was at The Roxy. We were playing exactly the same thing we were playing in the parties. All the mixes were all pre-made anyway, but we would also play a lot of cassette tapes. I had a lot of tapes, from the beginning of hip hop, starting in 1977. It could have been whatever battle was currently being played around town on cassette, like the famous battle between Busy Bee Starski and Kool Moe Dee. Unless you actually had the tape you probably heard it through someone else, but it wasn't like the entire city was hearing it all at one time. We were putting that directly on the air.
Donald D
Mr. Magic was on already, he showed us all the way. But Mr. Magic was more of a DJ who talked on the radio and played whatever was the hit record. We took what they did at the parties and brought it to the radio. Islam cutting up the beats right there in the station, DJ Red Alert was also part of the team. We would have live guests come down and we would do interviews – Rock Steady Crew, Fab Five Freddy when he was did the first promotion for the movie Wild Style. We basically had our friends come to the station and we would interview them.
A lotta unknown artists at the time were sending promo tapes to promote the radio station. We had Daddy-O from Stetsasonic do promos for us; Craig G – who became part of the Juice Crew – was sending tapes and [would] call in. At WHBI it was not just us – you had Mr. Magic there at one time, but it was also the World Famous Supreme Team that was on the station, the Awesome Two was there.
Afrika Islam
Magic was 'HBI as well, but Magic wasn't playing hip hop. Mr. Magic might've been playing R&B and rap records because that's the genre that Mr. Magic came from. There were other shows that were playing completely reggae on WHBI, but as far as true, real hip hop? It was Zulu Beat. We played more straight hip hop. Whatever stuff was being played at The Roxy was being debuted on Zulu Beat as well.
There wasn't even a main thesis to the show, it was to get on and just present hip hop for what it really is. Hip hop was very, very young. I'd been in hip hop since day one, so the people I had on the show were truly from hip hop – meaning they could have been a promoter or a rapper. So when they came on the show they were talking about experiences that were going on inside the field of hip hop – not just necessarily [promoting] a new record.
Donald D
At that time there were no record pools so we bought the records ourselves. We supported the culture. Zulu Beat is '83, so there weren't that many rap records out, a handful of groups. It wasn't like 1985 when there were so many rap records all over the place.
Just imagine that you were someone that had access to hip hop history and current hip hop at that time.
Afrika Islam
Red Alert was my assistant. Red Alert had hundreds of tapes that he had got copies of from all the battles that was able to be at. These were battles that we both were at, but actually having the cassette was the most important thing. If you really look at Zulu Beat, just imagine that you were someone that had access to hip hop history and current hip hop at that time, and the boombox was really the radio station.
Donald D
The first time I ever rhymed on the radio, that was an incredible moment. All my friends calling down to the station, congratulating me – whether it was Melle Mel or Rodney C or Sha-Rock – just saying they heard me on the radio. That was a surreal moment. Or just having our friends come hang out at the station. Frosty Freeze from the Rock Steady Crew was a real good friend of mine, and I always said he was the hip hop almanac. He knew everything about hip hop. Not just the b-boying part, but the records, the rhymes, the breakbeats, the DJs. He was a hip hop historian. He would come down to the station just to be around it and just love it.
And just learning so much music from Afrika Islam. All the breaks he played helped me, as an MC, to not just rhyme over one style of music. It taught many of us from that era. Whether it was Latin music, calypso, rock, James Brown, it showed us we could rhyme over many styles of music.
Afrika Islam
People were coming on the show, just telling it like it is, like getting off the first Wild Style tour for the movie, going to Japan or going to Europe. Whether it was Rock Steady Crew or Keith Haring or Dondi or Futura or Fab Five Freddy, that's just what was going on. The music that was played on the show was the music that was being played in the streets. That's why everybody could identify with it.
Once they presented me with a program of what I had to play, I didn't even show up.
Donald D
I got my first record deal through the Zulu Beat radio show. Vincent Davis came down to the station 'cos he wanted us to play his songs, and he asked, "Was I willing to make a record?" I wanted to make a record so bad, and I wanted to always be part of the Celluloid family. Phase II had that song "The Roxy," and I love that record; D.ST had his records; and then there was Fab Five Freddy with "Change the Beat." I would always ask D.ST and he was like, "Yo, don't worry. I'll check with Bernard," who at the time was the owner of the record company. But then Vintertainment beat 'em to the punch.
Afrika Islam
It ran for about two years. I had left the show to do the movie with Ice-T – Breakin' 2 – and when I came back I was offered to go on KISS-FM, which is now Hot 97. The reason they hired me was they wanted me to play the music that had gotten me where I was, since The Roxy was the main club in New York. They wanted me to play Michael Jackson and a lot of other R&B songs. They were prominent, but they really weren't the gist of what was going on for us in the hip hop scene. I went up there to be the DJ, but once they presented me with a program of what I had to play, I gave it to Red Alert. I didn't even show up. I didn't want to be confined by having to play a program. So I gave the keys to Red Alert and he stayed on 20 years!
Donald D
People were telling me how the tapes made their way into the UK scene and that's how they knew about Afrika Islam and Donald D, from cassette tapes making their way into Europe! We didn't know that what we're doing is influencing people in other parts of the world.

In 2004, the P Brothers (DJ Ivory and Paul S) released a mix CD titled The Zulu Beat as a tribute to the huge influence that the show had on them as teenagers, hosted by Donald D and featuring some snippets from the original show.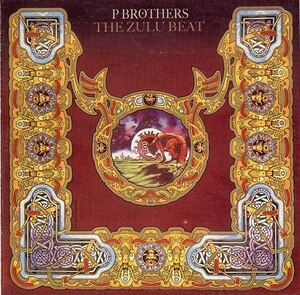 Paul S
That's me and Ivory's breakbeats, the records we found. I'm very proud of that, that's definitely one of the best things we ever did. For us and a lot of cats in Nottingham who looked for records, those Zulu Beat tapes were our blueprint. Some guys from New York came out here to do some breaking in the '80s, and Afrika Islam did tapes for them and they were breaking to his cassettes. They gave out copies of his cassettes and we heard that record "Yellow Sunshine" and we were like, "What the fuck is that?" From there we really went into that zone where we was all digging for records. We was going out of town, going to flea markets, everything. I used to leave school and go and look for breakbeats. In Nottingham, we really took this culture seriously.

Afrika Islam moved to Los Angeles, where he produced the lion's share of Ice-T's music well into the early '90s. Donald D recorded several influential records as a member of the B-Boys before relocating to LA to reunite with Islam as a member of the Rhyme Syndicate.