Progressive rock was first and foremost an English creation. The innovations of The Beatles on Sgt. Pepper's paved the way in 1967, and rock music quickly began to combine electrical power to classical, folk and jazz influences. The bands classed as part of the genre would – each in their own way – express a collective ambition to push the boundaries of rock music, freeing it from the shackles of "verse / chorus" structures by dint of a lyricism unafraid of instrumental virtuosity or long formats.
Though the most famous bands were still English (Pink Floyd, Yes, King Crimson or Genesis circa the Peter Gabriel era), France also boasted a buoyant progressive rock scene from the early '70s onwards with pioneers like Moving Gelatine Plates, Martin Circus, Triangle, Zoo and Heldon.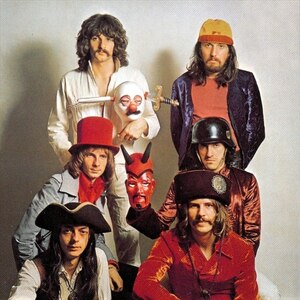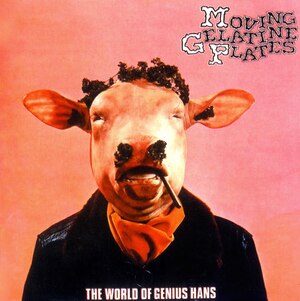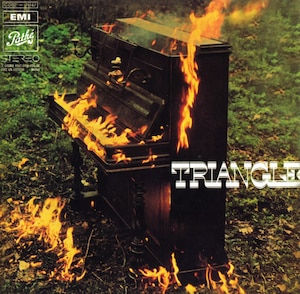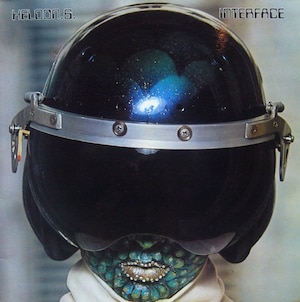 Three major bands would soon emerge: Gong, Magma and Ange. Gong was actually an international band (Franco-Anglo-Australian) on the fringes of psychedelia, space-rock and jazz. Magma, founded by drummer Christian Vander, invented a radical style that would spawn its own school called zeuhl – an avant-garde progressive music style. Ange, as much influenced by Procol Harum and King Crimson as by Jacques Brel, would see their popularity gain momentum and become the top French rock band in the mid-'70s. Other more obscure – though no less inventive – bands would go on to populate the French progressive scene.11Among the most significant were Art Zoyd, Atoll, Carpe Diem, Clearlight, Etron Fou Leloublan, Pulsar, Mona Lisa, Tai Phong and Shylock. The trailblazing and conceptual spirit of the progressive rock aesthetic was also present in other French artists from the period including Albert Marcoeur, Catherine Ribeiro + Alpes, Alan Stivell and Malicorne, or in specific albums like Gérard Manset's La mort d'Orion, Serge Gainsbourg's Histoire de Melody Nelson and Nino Ferrer's Métronomie.
With the advent of punk, though, the golden age of prog rock was definitely past. Nonetheless, on the system's fringes, the French progressive scene would continue to yield new talent in a variety of styles. These ranged from the medieval notes of Minimum Vital, first appearing in the '80s, to the world and electro influences of Lazuli, currently the top French prog rock band. The latter are still going strong at a time when internationally famous bands (Radiohead, Mars Volta, Muse) have proven that prog's musical legacy is very much alive. What follows is a primer of the best that the French scene has to offer.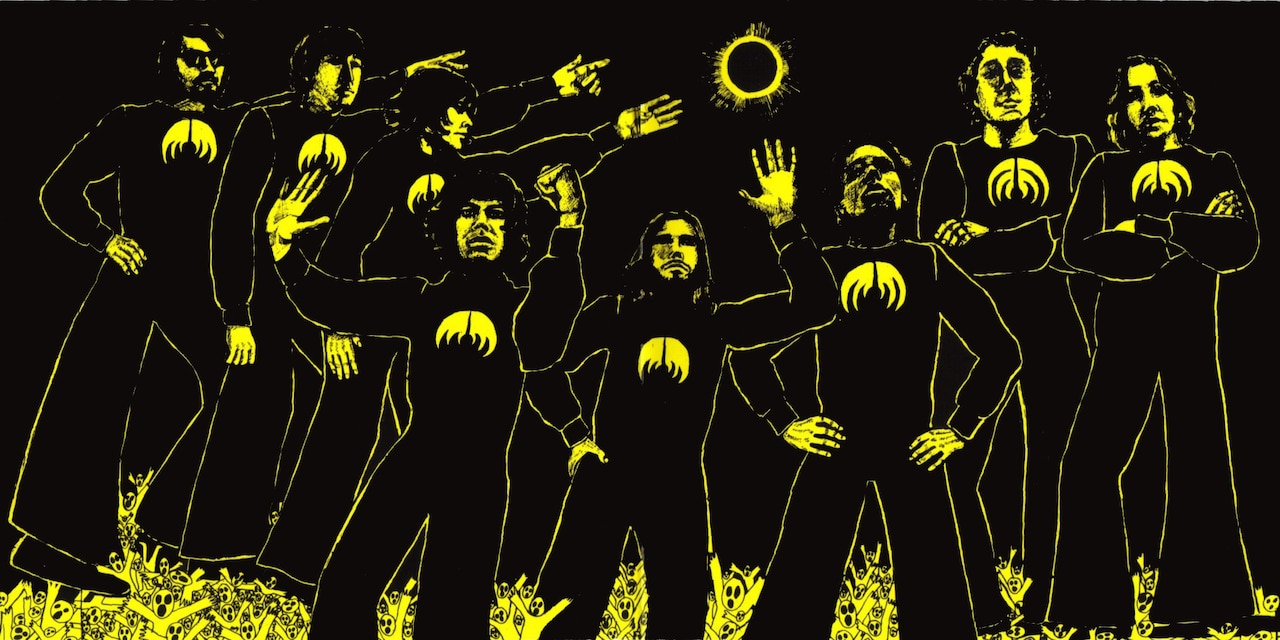 Magma - Mekanïk Destruktïw Kommandöh (1973)
Formed in 1969 by drummer/singer Christian Vander, son of jazz pianist Maurice Vander, Magma stood out from the "flower power" zeitgeist for the band's hardness, mysticism and gloom. Their music featured martial and incantatory tones, expressed using an imaginary language called kobaïen – supposedly from the planet Kobaïa – composed of Slavic, Latin and Germanic sounding elements.
Magma's third album, Mekanïk Destruktïw Kommandöh, which is still considered the band's definitive achievement, set repetitive sequences against a relentlessly rhythmic background elevated by Jannick Top's ultra-powerful bass. Influenced as much by John Coltrane's jazz – a musical and spiritual guide for Vander – as it was by European composers like Igor Stravinsky and Carl Orff, Magma's music wielded a unique power that would later inspire numerous French bands in the "zeuhl" mold including Zao and Weidorje, which were founded by former Magma members.
Gong - Angel's Egg (1973)
An Anglo-French collective formed in France by the Australian Daevid Allen (one of the founding members of the band Soft Machine), Gong was characterized by an eclecticism nurtured by jazz and ethnic impulses, cosmic synthesizers and glissando guitar. If the jazzy psychedelic sound of the second album, Camembert Electrique, was a notable entry in the band's discography, the "Radio Gnome Invisible" trilogy – of which Angel's Egg constitutes the second chapter – is unquestionably Gong's highpoint.
Served by exceptional instrumentalists, including British guitarist Steve Hillage as well as the French musicians Didier Malherbe (sax and flute) and Pierre Moerlen (drums and percussion), the album alternates Allen's extravagant vocals with hypnotic instrumental passages, continually oscillating between outlandish psychedelia and flamboyant space rock. Following the third installment, the excellent You, Gong ventured into a jazz-rock period without Daevid Allen. He ultimately rehabilitated his creation, working to revitalize the trilogy's fantastic mythology until his death in March 2015 at the age of 77.
Ange - Au-delà du délire (1974)
Citing the influence of English progressive rock pioneers, Ange – a band from Belfort formed in early 1970 – added a thoroughly French touch by dint of singer-songwriter Christian Decamps' surrealist verve. The third album, Au-delà du délire, remains one of the most influential – and successful – French progressive rock albums. Ange sounded more than ever in this album like the French equivalent of Genesis, mixing symphonic keyboard-drenched flights, soothing acoustic appeasements and the singing of hallucinatory storyteller Christian Decamps, particularly spectacular on the incredible cosmic sketch "Si j'étais le messie."
But the intensity never wavers on this record. Highlights include the bewitching violin framing the portrait of "Godevin le villain," guitarist Jean-Michel Brezovar's solo at the end of the title track, the silky perversity of "Ballade pour une orgie" and the epic spirit pervading "Les longues nuits d'Isaac." 40,000 copies of Au-delà du délire were sold in just a few months, and they remained the most popular band in France until 1977.
Shylock - Ile de fièvre (1978)
Led by guitarist Frédéric L'Epée, with an incisive, aerial sound reminiscent of Robert Fripp, this group from Nice asserted their instrumental brilliance on two albums in the '70s. The dynamic and enchanting title track from their second is shot through with repetitive themes and flights of Moog. Partly improvised, the rest of the album is more experimental and uneven, alternating hermeticism with lightning intensity, occasionally along the lines of King Crimson's Starless & Bible Black. Ile de fièvre would be Shylock's swan song, but Frédéric L'Epée's talent could be rediscovered during the 1990s and 2000 in Philharmonie and later with Xang, two other great bands also influenced by King Crimson.
Minimum Vital - Sarabandes (1990)
Minimum Vital's distinctiveness comes from its patchwork of influences. They combine the heritage of '70s prog rock (largely Yes and Magma) with medieval and baroque music. Founded in the mid-'80s by twin brothers Jean-Luc and Thierry Payssan, Sarabandes brilliantly refined their personal style that avoids clichés. They incorporated more vocals on subsequent records, and continue to impress as one of the rare consistently reliable French progressive rock bands, including on their latest (double) album entitled Pavanes released in early 2015.
Taal - Skymind (2003)
A rock band incorporating cello, violin, viola, saxophone and flute, Taal represented one of the most interesting French progressive rock experiments of the early 2000s. Positioned between the turbulent mysticism of King Crimson (circa Larks' Tongues In Aspic) and the unbridled hybridization of Frank Zappa, featuring oriental timbres or direct borrowings from Eastern European music, these natives of Poitou delivered consistently intense and spirited compositions on their second album, alternately tortuous, tender, complex or melodious.
Aside from some slightly less convincing vocal sections, Skymind proved an inspiring record, both wild and wise, mixing soaring violins, electrical torrents and mysterious lulls. Despite a few concerts, Taal failed to progress and never provided a follow up to what remains one of the most striking albums to emerge on the French prog scene in the early years of the new century.
Lazuli - Tant que l'herbe est grasse (2014)
Positioned between chanson, prog, world and electro, Lazuli has managed since its beginnings in 1998 to weave a singular and coherent world, already earning the band the chance to play support for artists as diverse as Bashung, Miossec, Deus and Mogwai. Lazuli is essentially the Leonetti brothers: Dominique's pure vocals at the service of clear and evocative French lyrics that are both poetic and rooted in reality, accompanied by Claude's "leode," a unique instrument of his own invention – a sort of hybrid between guitar, keyboard and musical saw. This is reflected at the core of solidly built compositions, armed with impeccable melodic sense, enhanced by electro touches and powerful ethno-symphonic flights – somewhere between Peter Gabriel, a latter-day Ange and a pop-prog version of Noir Désir.
Franck Carducci - Torn Apart (2014)
Apart from Lazuli, several noteworthy bands have emerged in recent years from the French progressive scene, including Nemo, The Last Embrace, Seven Reizh, Spleen Arcana and Franck Carducci. The latter, a singer and multi-instrumentalist, is every bit as good as the best British bands. A shimmering kaleidoscope of instantly recognizable influences, the music on Torn Apart nonetheless adopts a varied palette, alternating the lyricism dear to progressive rock and a more rock & roll or even bluesy side on some tracks. From the playful ardor of the opening track to a handful of epic compositions combining acerbic keyboards, bucolic passages, vocal harmonies and pop melodies suggestive of Electric Light Orchestra, Toto, Tears For Fears and Supertramp (with a faithful cover of "School" actually closing the album), Franck Carducci's prog rock, though hardly innovative, succeeds brilliantly in the wake of his predecessors.

French Prog Essentials on Spotify

Born in 1968, Frédéric Delage is a French journalist. He has worked for music magazines (Rockstyle, Compact, Crossroads) and created the blog rockprogetc.com. He wrote several books on prog rock, including Prog 100, an anthology of prog rock published by Le Mot et le Reste (2014).