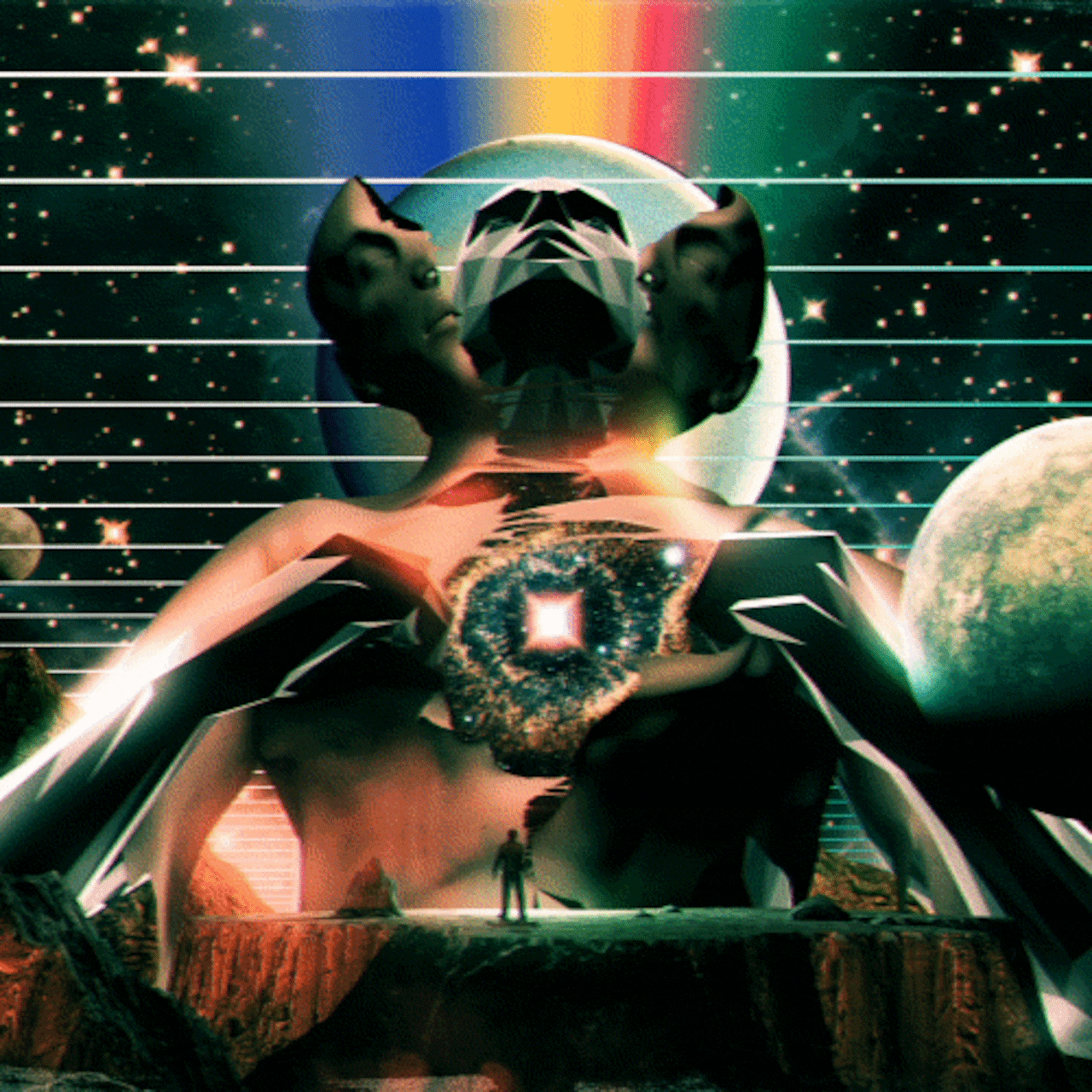 Reality Is For People Who Can't Handle Science Fiction
Gallic Futurism in the French Underground 1969-1985
In 2014 I interviewed Richard Pinhas of Heldon, still one of the central punk/prog mutants to come out of the French underground. I asked him about the influence of the visionary science fiction writer Philip K. Dick on his sound and on his worldview. "Philip K. Dick was a prophet to us," Pinhas explained. "He saw the future."
It makes sense that a musical and cultural moment that was obsessed with the sound of tomorrow would name a sci-fi writer as its central avatar. Indeed, while the Sex Pistols spat on the British vision of the future dream as a shopping scheme, the French underground projected it off the planet altogether.
When Pinhas formed Heldon in 1974 he named the group in tribute to sci-fi writer Norman Spinrad's 1972 novel The Iron Dream, conflating his own vision of a mutant amalgam of Hendrix-inspired psychedelic rock and cyborg-styled electronics with Spinrad's re-writing of history. In Spinrad's book, Heldon is the name of a mythic "pure" ancestral fatherland dreamt up by an alternate-history Adolf Hitler now under threat from mutant forces.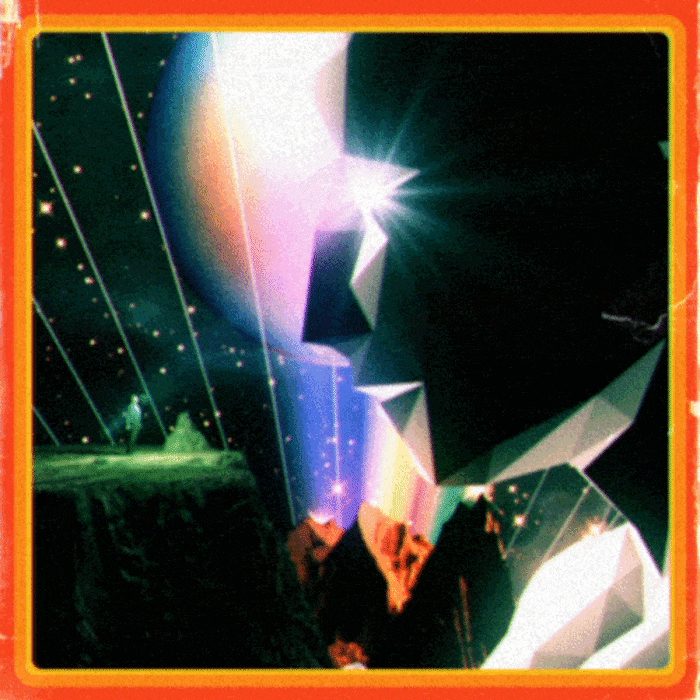 The debut Heldon LP, 1974's Electronique Guerilla, underlined Pinhas's strategy, re-kitting rock & roll as a radical new form of electronically streamlined protest music that rejected the myths of the past for the dream of the future. But Pinhas' sci-fi vision was firmly grounded in his own radical reality. He celebrated his 17th birthday by manning the barricades in the Paris uprising of 1968.
But perhaps it was Magma who first set the direction of the French underground as being somewhere out there. Drummer Christian Vander was much puzzled by the conundrum of the future and dream-visioned it into the startling form of Magma's self-titled 1970 debut, an album that imagined humanity set adrift in the cosmos. They eventually settle on the planet Kobaïa, where the cosmic migrants fight amongst themselves. Vander minted a new language for the planet, Kobaïan, and most of the songs are sung in it. In the future, Vander seemed to be saying, language itself would have to become unearthly in order for man to take his place amongst the stars.
In the same year, others were preparing for take-off. Musica Elettronica Viva, AKA MEV, had formed in 1966 in Italy as a free improvising ensemble dedicated to the experimental use of live electronics featuring the composers Alvin Curran, Richard Teitelbaum and Frederic Rzewski. Spacecraft, recorded in Cologne in 1967, was a ferocious live ritual that used the violent friction of extended high energy electro-acoustic assaults to approximate the sound of an intergalactic vessel. Although the Italian MEV would never get quite so cosmic again, they did give permission for various splinter cells to operate under the MEV name and it was the Paris branch, under the direction of Ivan and Patricia Coaquette and Birgit Knabe, who reconnected MEV to their outer space roots.
1970's Leave the City is a dystopian sci-fi masterpiece that peaks with the incredible "Cosmic Communion" as, once again, a buncha French heads predict an earthly apocalypse and look for their future destination amongst the stars. The music is suitably fantastic, with eerie interstellar shortwave cut up with bursts of oracular vocals and synth drones giving way to a beautiful kosmische folk denouement that wouldn't have been out of place on a Rolf-Ulrich Kaiser production.
After their departure from the planet, Ivan Coaquette assembled Spacecraft, a vessel that would take them even further out, with John Livengood of punk/prog legends Red Noise. Spacecraft's sole LP, 1978's private press Paradoxe, remains a classic of the form, an inspired amalgam of dusted sci-fi punk, endlessly echoing cosmo-circuitry, repetitive post-VU space jams and spooked radiophonica.
The year before the launch of Spacecraft, Heldon released Interface, an album whose cover art featured a female lizard-skinned alien in an obsidian space helmet. Interface represents the apex of Pinhas's Ballard-ian confusing of flesh and metal, with the dark body music of '70s Miles Davis fused with the automating rhythms and white hot circuitry of true metal machine music.
The cover of Patrick Vian's Bruits Et Temps Analogues, released on Egg in 1976, feels like a prequel to Interface's revelation of alien astronauts, with a drawing of a female astronaut being menaced aboard a space ship by a robotic zombie. The sonics match the fantasy of the artwork, with the kind of dystopian synth settings that would cross haunted, half-hallucinated Moog and ARP melodies with arpeggiated rhythms and an almost Faust-ian use of aggressive repetition. It also features a guest appearance from Mino Cinelu on drums, who played with Miles Davis in the early '80s, another connection between the parallel strains of Gallic and Afro Futurism.
Vian was also a member of Red Noise, alongside Spacecraft's John Livengood, who cut their sole LP for Futura Records in 1971. Sarcelles-Lochères featured on the Nurse With Wound list of secret influences and with titles like "Galactic Sewer-Song," complete with visions of putrid garbage and "excrement knee-deep," it's firmly in the tradition of Magma and MEV's leave-the-planet ethos. Indeed the Futura label, as the name suggests, was one of the central conduits for Gallic Futurism. Founded in Paris in 1969 by Gérard Terronès, it released a potent mixture of free jazz and radical new rock music, especially via its RED and SON sub-labels, home to unclassifiable sides like Mahogany Brain's With (Junk-Saucepan) When (Spoon-Trigger), the future apocalypse of Horde Catalytique Pour La Fin and the French sonic surrealist Jacques Berrocal.
Berrocal cut the album Parallèles in 1977 which featured a track called "Rock'n Roll Station" with a lead vocal by one Vince Taylor. It remains one of the truly uncanny moments in the French assault on the future. "Do you remember?" Taylor asks as Roger Ferlet knocks out a single note bassline and the sound of Berrocal's interactions with a strategically-amplified bicycle strafe the background like the ghost of memory. "It was 1959 / The Observatory / What a strange story." It suggests an immediately macabre scenario, straight out of the most hallucinatory sci-fi. "Jac's Bicycle is music to my ears," Taylor deadpans. "Everything is possible. Possible. A rock & roll session is a second pirate session of a strange wax." It feels like a séance, from out of the past, from out of the future.
That was the great project of the space age of the French underground: To take rock music's past and make of it the future. It was the promise of punk, too. But when punk hit the French underground dressed it up in gas masks and spacesuits and irradiated it completely, as with the groups assembled around the Scopa Invisible label, an imprint that brought the cyber-funk of James Chance & The Contortions to France alongside domestic mutants like Ilitch and Philippe Doray.
New music seeking to settle new territory can thus not take up residence on Earth.
Doray's 1980 LP for the label was titled Nouveaux Modes Industriels and came with a sleeve that pictured suited and masked operatives engaged in exercises in chemical and nuclear warfare. The music was a prescient combination of modern rock ala The Velvets and The Modern Lovers dissolved in reality-quaking F/X and full-on death disco. In the wake of his apocalyptic solo album, Doray came together with Thierry Muller of label mates Ilitch for the short-lived Crash, itself named in tribute to the JG Ballard book of the same name, before releasing the Polaroid/Roman/Photo LP in 1985 under the name Ruth, a group that took the amphetamine motorik of Neu! and La Dusseldorf and mixed it into extended avant garage and raucous free jazz. It was the apex, the last grand statement to come out of the Gallic space rock programme.
But the trail hasn't been entirely lost. Space is still the place for contemporary French units like France and Tanz Mein Herz, who use endless restatements of now via single note drum and bass ascensions and looping, repeating guitar patterns to reveal the shape of the future in the present. "A quest for virgin space," Tanz Mein Herz guitarist Pierre Bujeau calls it, because after all, "new music seeking to settle new territory can thus not take up residence on Earth."

Gifs by Gustavo Torres


Alfred Bester - The Stars My Destination
First published in 1956 in serial form in Galaxy magazine, this incredible novel visions the future of science fiction through body hacking, the machinations of shadowy intergalactic corporations, mass teleportation and references to William Blake, Thelemic rocket scientist Jack Parsons and synaesthesia, the latter of which receives its first popular airing in the English language even as it would come to figure large in post-psychedelic speculative fiction.
Robert Heinlein - Stranger In A Strange Land
First published in 1961, Stranger in a Strange Land became the central counter-cultural sci-fi novel, as a child raised on Mars by Martians travels to Earth and transforms it completely.
Arthur C. Clarke - Rendezvous With Rama
Still, perhaps, the greatest "first contact" novel ever written, 1973's Rendezvous with Rama describes the exploration of an interstellar object as it passes, briefly, through the solar system. Its incredible visioning of scale and the macabre technical impossibilities of imagined alien civilisations has never been matched, but it works as the perfect complement to the industrial-scale visions of outer space electronics and cavernous reverb of units like MEV and Spacecraft.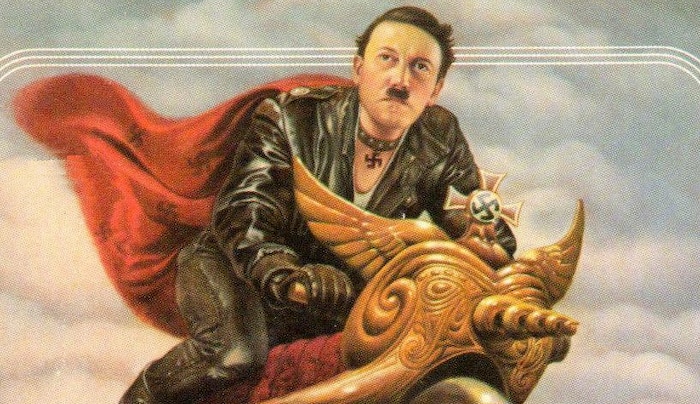 Norman Spinrad - The Iron Dream
Still one of the great alternate history novels and the inspiration for Richard Pinhas' Heldon as it imagines Adolf Hitler as a pulp sci-fi author. Sci-fi has always had an uneasy relationship with future fascism and The Iron Dream does much to lay it bare.
Philip K. Dick - The Man In The High Castle
Dick's own classic Second World War alternate history novel, one that deals with a totalitarian USA ruled over by the victorious axis powers, Japan and Nazi Germany.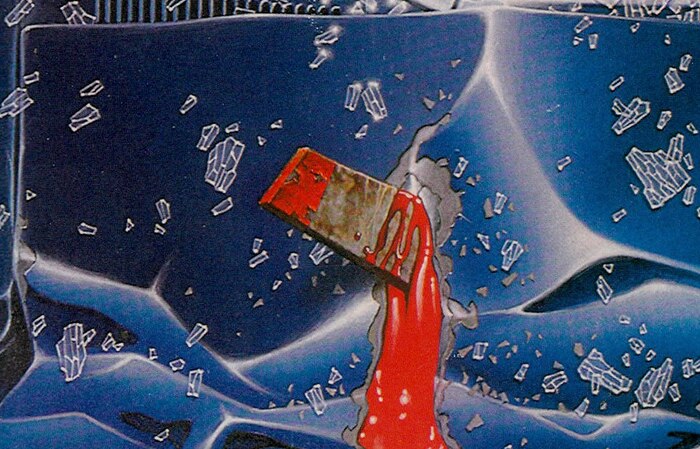 JG Ballard - Crash
Ballard's classic of flesh/metal eroticism and, in many ways, the ultimate Industrial "noise" novel to come out of SF's new wave.
Harlan Ellison (ed.) - Dangerous Visions
The anthology that launched the "nouvelle vague" of speculative fiction, 1970's Dangerous Visions, was compiled by then-enfant terrible Harlan Ellison in an attempt to recalibrate the SF canon towards a visceral engaging with sci-fi as a form of cultural prophecy. Ellison builds a bridge from the first generation to the post-psychedelic modernists by having Isaac Asimov write a funny and slightly combative introduction to a two volume set that brings together Philip K. Dick, JG Ballard, Brian Aldiss, Larry Niven, Poul Anderson, Norman Spinrad, Roger Zelaney, Samuel R. Delany and more.
Michael Moorcock - The Final Programme
Moorcock edited the seminal new wave SF zine, New Worlds, on and off from 1964 to 2014, but it's the '60s and '70s editions that impacted most on the counter-culture, combining visions of future sex and violence with rocket ships and magick. 1965's The Final Programme is the ultimate head trip, the first instalment of the adventures of "hip superhero" Jerry Cornelius.
Thomas Disch - Camp Concentration
Disch's 1968 dystopian masterpiece imagines a future military installation where captives are experimented on and injected with contagions in order to produce short-lived superhuman abilities. Chillingly prophetic.
Brian Aldiss - Hothouse
Aldiss's novel portrays a future earth whose rotation has become locked to the sun with the result that one side of the planet is host to a living jungle of new and unimaginable Tropicana. Still one of the most compelling and original thought-experiments in mutant ecology.