Pirate Radio in Miami
There are more illegal radio stations in Miami than anywhere else in the United States. Jacob Katel profiles four of the most famous pirates
South Florida has long led the United States in pirate radio broadcasting. Every neighborhood in Miami has one or more illegal stations playing everything from local rappers to old school salsa, Haitian politics, soca, techno, dancehall and murder-cult recruiting infomercials. In the Magic City, strip clubs rent out blocks of airtime and sponsor hours, days, and weeks of dope boy debauchery on the airwaves. There are unlicensed stations that even report to BDS, the Nielsen company that tracks radio spins, and sell campaigns for chart placements.
And even though underground stations and their operators face warnings, massive fines and even jail time, they continue to proliferate. In 1998 the FCC famously busted 15 South Florida stations in a one day raid that made international headlines. Soon after, local papers were reporting how the airwaves were being repopulated with new shows and stations.
In the past 30 years hundreds of stations, call signs, and DJ's have come and gone across the unlicensed South Florida airwaves. Each has a story. Here are just four of them.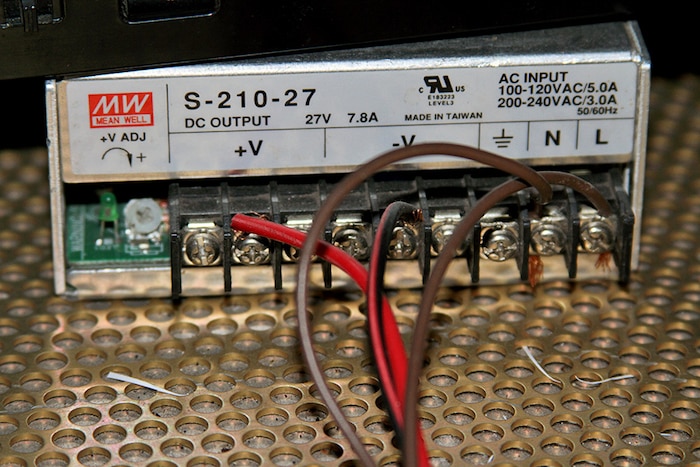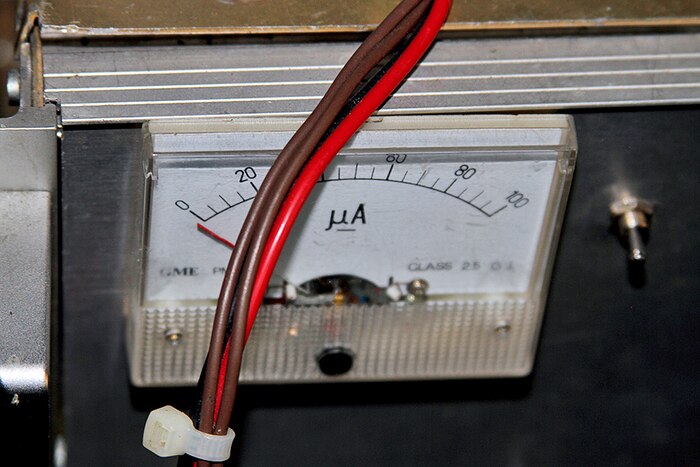 91.7 Bass FM
"The first underground station playing rap in Miami was in like 1986 out of the Pac Jam on NW 54th Street," explains Chris Wong Won, AKA Fresh Kid Ice, the co-founder of 2 Live Crew. "This guy we knew had a transmitter and a station set up at his house in North Bay Village. One day he brought a transmitter to Liberty City and Uncle Luke bought it from him for a few hundred bucks. The guy came and set it up, put the antenna on the roof and nobody knew what was going on. Everybody in the hood used to tune into it. We called it 91.7 Bass FM.
"Before that people used to build radio transmitters from Radio Shack. But this one was powerful. It had good range cause it was the first of its kind. We used to ride around to see how far we could listen to it. Later when we'd press a new record, we'd make cassettes and announce on the air free tapes for the first hundred people to show up. They'd leave the parking lot with the new 2 Live Crew dropping through the system in their car. Most of the cats who DJ'd would go on at night and try to hook up with women over the air, take their numbers, and go visit them at their house. The station became so popular that the guy who built the transmitter started selling his services all over town. That was his hustle."
Bass Side
The 79th Street flea market in the heart of Miami's Liberty City opened with a free James Brown concert in the 1970s. Today, along with the North Side Shopping Center next door, it's still a bustling center of culture and commerce for inner city Miami, including DJ Bass's longtime Urban Music Stop, selling "Gospel, R&B, Booty Shaking, Ol' Skool, Jam Pony, Dance Mixtapes, RAP, Disco Dave, Documentaries, and More."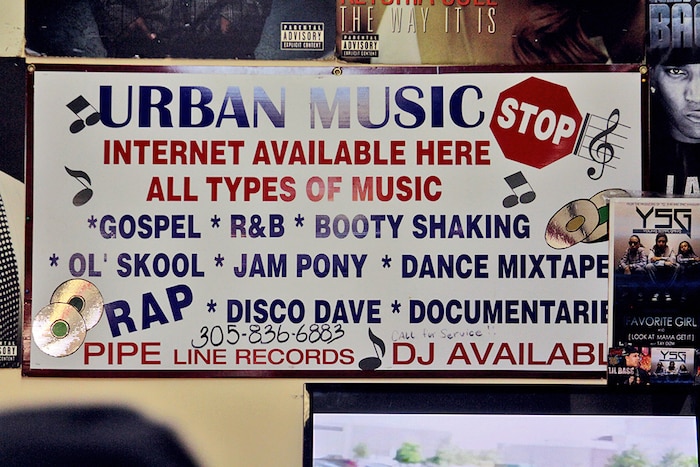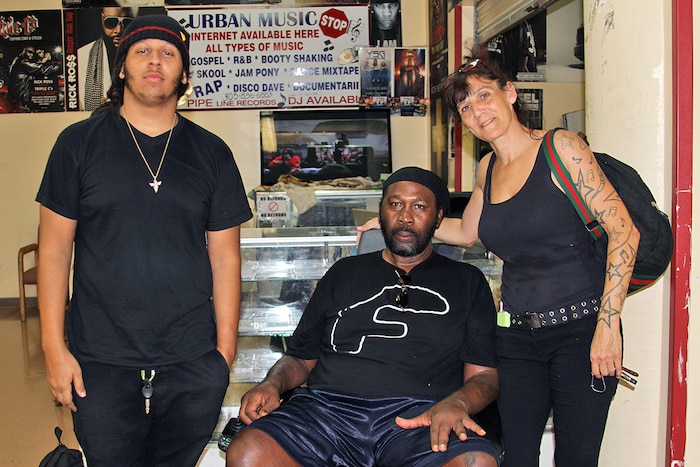 White Chocolate and her sons Lil Bass, Toto, and Lolo help run the shop. Chocolate is covered in tattoos, and her removable gold teeth glint in the light. She's Bass's wife and the mother of his kids. Bass is also known as Melton Bowen, a former World Boxing Federation Heavyweight Champion of the world, and also the first professional boxer to wear gloves in the UFC. He's famous for heavy punches and first round knockouts.
DJ Bass remembers when underground radio first hit the inner city. "First it was Luke out of the Pac Jam. Then my brother Funky Ford came out with his station. And then I took over. I got all his equipment and I took over 88.7." Bowen's call sign was Bass Side Radio Station, anchored in a studio on 54th Street and NW 2nd Ave in Miami's Little Haiti neighborhood. Through Bass Side he made a concerted effort to bring unsigned artists to the airwaves. He ran the station for seven or eight years before opening The Pipeline, a small underground venue in North Miami with a weekly open mic that is still going strong today after 15 years.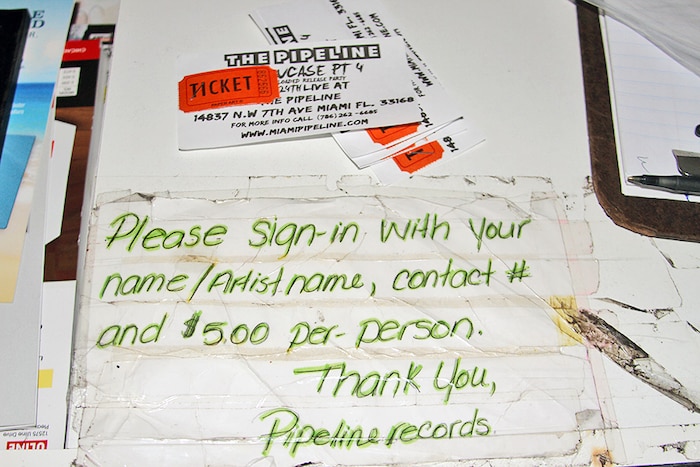 Everyone from Pitbull to Rick Ross, Flo Rida, and 2 Live Crew have graced the Pipeline stage. In the venue's early years, DJ Bass and White Chocolate pioneered the art of the mobile underground radio station; driving a van equipped with a transmitter, antenna, and DJ gear, pulling up, and going live anywhere they wanted to.
"Our range was far as hell. The farther up you put the antenna, the farther it goes," says White Chocolate. As for dodging rivals and investigators, she says,"It's called duck and run. That's why it's mobile. They ping your signal and figure out where you are. But we were everywhere. Live. Remote. So we could go to any town, any city, show up, and give them their station. We would go live from the high school football games and parties. We were the ones with the van. The mobile underground radio station. The only psychos that did that."
With all of the unlicensed radio activity across the spectrum in South Florida, signals would often bleed into each other. Chocolate says, "Oh hell yeah, people used to jump on each other's number all the time. They'd meet you wherever you say you jammin' at sayin', 'Hey man, you on my number! Get off my dial.' Well, nobody owns that shit, so how's it yours?"
Uncle Al
Before Uncle Al's untimely death in 2001, he made a lasting impact on the city as a pirate radio broadcaster and producer. He had a record deal with Joey Boy Records, and put out seven full-length albums and more than ten singles in only five years through the Joey Boy subsidiary On Top. Joey Armada and Allen Johnston ran the labels, manufacturing the vinyl next door at Joe Armada Sr's Caribbean Records pressing plant. Now a realtor, Joey says, "I helped Uncle Al financially in starting his underground station, which did very well. He had to move a few times. They kept trying to shut him down. But if you drove through the ghetto you would hear him on the air. The other stations didn't like competition and they'd get him taken off. He would pack up and move, and then move somewhere else again. Al knew what the street wanted. We tried to get Al a major deal but he wasn't interested. He just liked to be a DJ in town and have his home crowd. He didn't like to travel, just stay home and party."
According to local cops, Uncle Al was killed in a case of mistaken identity. A Jamaican pirate broadcaster thought Al had stolen his transmitter, knocking him off air. He showed up at Al's front door, knocked loud, and when he answered, shot him at point blank range. DJ Bass still feels the loss of his close friend. "Me and Uncle Al was tight," he says, "he used to live in my house. We came up DJ'ing together. Man. He died at my house. He was renting it from me. We all had stations. Me, my brother, and Uncle Al. We all rolled together. All that music. And we still got all that music. Eerything."
HOT 97.7
Bo Da Lover helped co-found HOT 97.7 FM on Martin Luther King Jr Boulevard, long based across the street from the historic Pork N Beans Projects, in 1993 to give the community a new voice. Today, the station stands as the longest running in the region. Backed by the Pure Funk DJs, the station operates like public radio and is a true community station. Today, Bo touts the station's "clean music only" and "anti vulgarity" policy, a decision that has won him friends in local politics.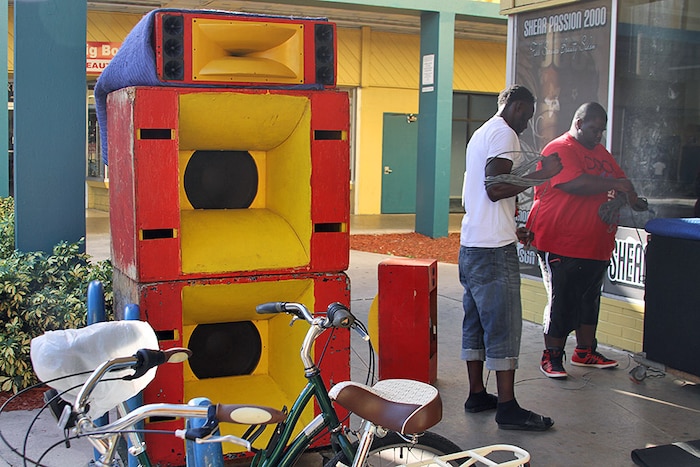 Bo and the Pure Funk DJ crew found their niche in the high speed booty-shaking style of music unique to Miami. "I noticed the women loved to shake their butt," says Bo. "So I start playing booty music. Thousands and thousands of people came and we never had to worry about any fights, shootings, or stabbings. None of that. Because the booty music was basically all about the women. They love it, and the guys love to sit back and watch." The crew now boasts a 150 speaker wall of boom.
Prior to HOT 97.7, Bo worked with Jerry Rushin at 99Jamz. "I was on there from 1991-93 starting the Hip Hop Bomb Session," says Bo. "And I liked the power of radio and decided to branch off and get my own station. I hooked up with some guys, they taught me the craft, they hooked me up with the right people to get the transmitter set up, and from there I never looked back."
But even with more than 30 years of bass under his belt, Bo Da Lover respects his roots. He says, "Basically I am one of the originators when it comes to the Miami Bass sound. But I followed DJ's back in the day like the Pitbull Jammers, The Amazing Jammers, Ghetto Style DJs, the Soul Star All Stars, Soul Survivor DJs, South Miami DJs with Tiny Head, International DJs, these were DJs I used to follow. I took a piece from each of their swag and I added it to my own and that's what made me unique."
Bo's career hasn't been without ups and downs. In 1998, HOT 97.7 was one of the 15 stations taken down by the FCC. They quickly relaunched. And Bo says that actually turned out to be a positive: "That's when we got real big. We were shaking the streets so hard that we had some major stations call the FCC on us. Haters come from everywhere, and some people were mad they were losing listeners. Hey, when you're outdated, you're outdated. If you don't know what the streets want, you lose the streets. Ya understand? In order to stay in touch with the street you got to stay accessible. I'm right here at Northside Mall. You can come walk up and talk to us. We don't shy away from our peoples. We talk to em'. And when they call us on the radio, they talk directly to us. Live."