Nightclubbing: The Pac Jam, Home of Miami Bass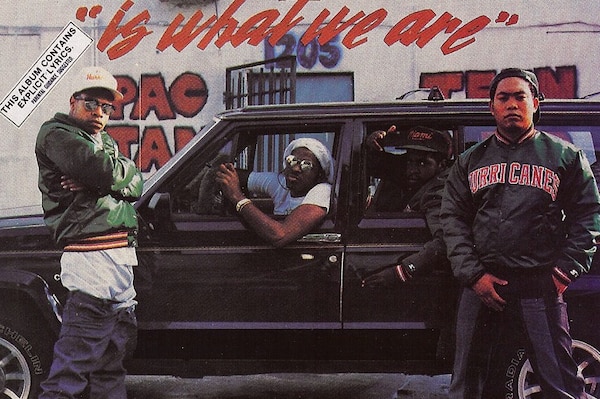 Booty-shake baron Luther Campbell introduced hip hop to the strip club and fought in court for rap's right to be X-rated. But the ribald Bass music Campbell championed with 2 Live Crew originated in a more PG-13 environment: the Pac Jam Teen Disco, an alcohol-free Miami club Uncle Luke opened with his Ghetto Style DJs crew in 1986.
Established in one of Miami's most neglected areas in the city's most lawless era, the Pac Jam fostered an environment unimaginable today: A place where kids barely out of middle school hopped up on soda, potato chips and hormones coined dances with names like "Throw the Dick" and the "Toilet Bowl" and where, several times nightly, the Ghetto Style DJs detonated a deafening pipe bomb so explosive it blew open the doors to the venue's front entrance. Sonically, the club fed Miami's appetite for low end, bringing the walls of Cerwin-Vega speakers and bass bins from the city's open air sound system blowouts into a space so tight the walls would sweat. The Pac Jam didn't just break Miami Bass records, it literally wrote them: some of the genre's most essential tracks come from chants originated here by Ghetto Style, and the kids themselves.
Before it was its own venue, the "Pac Jam" was a party thrown by the Ghetto Style DJs on Sundays at Sunshine Skateway North, a roller rink near Miami Norland High School (where Luke now works as a football coach). In 1986, the same year he formed Luke Skyywalker Records to release 2 Live Crew's landmark single "Throw The D," Campbell took over a bare-bones space on 54th Street and 12th Avenue in his Liberty City neighborhood, bathed it in Ghetto Style's signature green, and christened it the Pac Jam Teen Disco. When it wasn't hosting events like MC Hammer's Miami debut, this incarnation of the Pac Jam tripled up as the headquarters of Luke Skyywalker Records, and the home of Bass 91.7, an underground station that effectively birthed South Florida's vibrant pirate radio culture.
The Pac Jam was the Apollo of Miami.
By 1990, with 2 Live Crew's famously explicit As Nasty As They Wanna Be making them a subject of national fascination and scrutiny (from cops, Bible thumpers, Roy Orbison and George Lucas), Campbell was making the most of his notoriety, building a hip hop empire that would soon include ventures such as Luke Mortgage, Luke Parking and three more 21-and-over nightclubs. Purchasing a two story building on Northeast 2nd Ave near Miami's Little Haiti, he set up an assembly line-like complex with a recording studio, offices, warehouse, retail store, and a new Pac Jam that could accommodate 1,500 people - a bigger room for a bigger boom. With Campbell, once the club's star DJ, focused on other ventures, the Amazing Chico AKA Chico the Leo became the Pac Jam's featured attraction on Friday and Saturday nights. Trina, Trick Daddy and large chunks of the Miami Hurricanes football team were regulars - "Pac Jam Junkies," as the club's devotees called themselves. The good times lasted until 1995, when mounting debts led Campbell to declare bankruptcy, closing the chapter on an era in Miami music.
"The Pac Jam was the Apollo of Miami," says Major Lazer's Walshy Fire, a regular attendee during the club's '90s-era incarnation. "It was the place you could hear Miami music the way it was supposed to be heard. The Ghetto Style DJs had an amazing sound system that would just hit you in your chest. You couldn't talk. You had to dance."
In this oral history, the players behind the Pac Jam and some of its most notable denizens tell Jesse Serwer the story of how the legendary teen club made Bass go boom.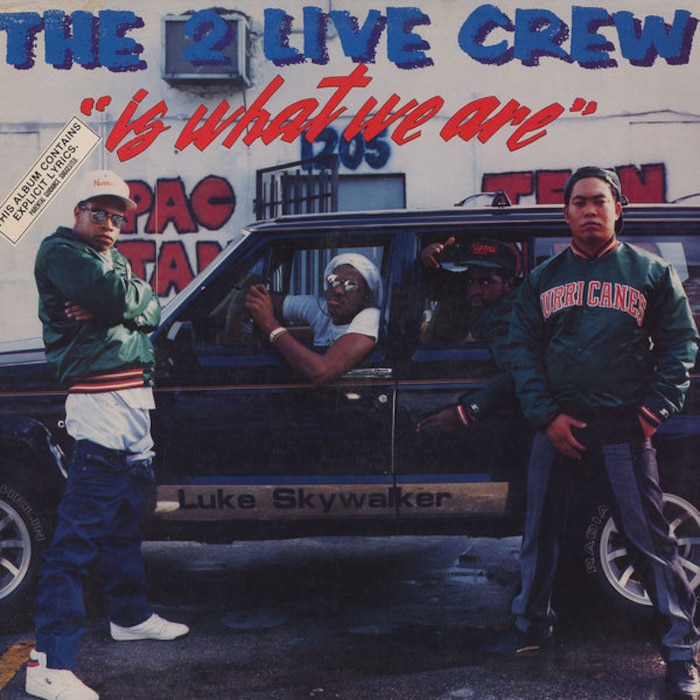 Luther Campbell
Ghetto Style DJ, Pac Jam founder and 2 Live Crew hypeman
Luther Campbell
We had about eight guys in the Ghetto Style DJs. There was Dap D, Ricky T, Slick Sam, L.A. Jay, G.I. Joe. Disco Gene was like the young guy of the crew. We would always go to high schools and these different skating rinks and DJ. And I always said, "Look, we should try and own our own teen disco." All of the guys would look at me crazy. We started doing these Sunday night parties at the skating rink, and that became the popular thing. The Sunday night parties jumped it off.
The Marvelous JP
Ghetto Style DJs member and engineer for the Pac Jam
THE MARVELOUS JP
We always considered we had the baddest DJs. All of our jocks had their own styles and everybody could jam. My job was to make the equipment sound right.
Luther Campbell
Back then, hip hop wasn't playing on the radio. If we weren't playing it, it wasn't gonna get played [in Miami]. We'd make it a hit, then the other DJ crews would start playing the song and, when it became hot enough, we'd bring them down and do shows. I brought Divine Sounds down, I brought Run-DMC down, I brought Jazzy Jay down, I brought T La Rock down, Mantronix, Roxanne Shante. A lot of those guys, it was their first time out of New York City. They wouldn't know where they were at.
THE MARVELOUS JP
Then 2 Live came along and whoa, with that heavy bass and that "Throw the D," it was a whole new chapter.
Luther Campbell
[The Ghetto Style DJs] would do the call and response and chants, but, at the same time, we were making up dances. Every week, it would be something different. The first dance was the first rap record [in Miami], "Ghetto Jump." I used to put this Wild West theme song on and say, 'Everybody Ghetto Jump,' and I'd have 2,000 people in the skating rink jump up at the same time, and do crazy stuff in the air. These guys [Krush II] came and said, "We want to do a record." I said, "OK, but you gotta do a free show for me once you do the record." They did the record but refused to do a show. That's when I met 2 Live Crew. They were down here at the right time. That's when we created "Throw the D," another dance where the girls would "Throw the P." "Throw The D" is what they call twerking right now, basically. It was like a dutty wine.
Fresh Kid Ice
Founding member of 2 Live Crew, also known as The Chinaman
Fresh Kid Ice
"Throw the Dick" was the dance kids were doing at the skating rink, to Herman Kelly's "Dance to the Drummer's Beat." They still dance like that today. If you go to the grown folks parties in Miami, and throw on "Dance to the Drummer's Beat" everyone goes to the floor. We used to take redeyes from Miami to California, because I had to be back to work on Monday morning [Fresh Kid Ice, DJ Mr. Mixx and founding 2 Live Crew member Amazing V formed at the March Air Reserve Base in Riverside, California, prior to relocating to Miami]. On the plane back, I wrote "Throw the D" and [its B-side] "Ghetto Bass," something for the DJs due to the love they showed to us.
LUTHER CAMPBELL
One thing led to another, and that became the first song that we put out. I thought I could kill two birds with one stone. I could open up the teen disco, and then use it as an office and a warehouse for the record label throughout the week. We'd move all the records inside the office space during the weekend. When you see the 2 Live Crew Is What We Are album cover, that was the back door of the Pac Jam. There wasn't no chairs or no tables, or nothing like that. It was a wide open place.
THE MARVELOUS JP
It was a green building with graffiti over the wall, and we had two walls of green speakers in each corner. You might have 12 on each side, lined up like three stories tall.
Brother Marquis
One fourth of the classic 2 Live Crew lineup with Luke, Fresh Kid Ice and DJ Mr. Mixx
Brother Marquis
The sound system in there just was amazing. They had the big, Jamaican-style DJ set with all of the bass bins hooked up, and about four or five amp racks with five amps in each rack. The racks took up most of the dancefloor.
THE MARVELOUS JP
The key to our system is you need to set the speakers on an angle. So if I go in the middle [of the room], I need to hear every one of the speakers coming down the middle.
Calvin "MC Kooley C" Puckett
One half of DJ KJ and MC Kooley C, early Luke Skyywalker label associate
KOOLEY C
To this day, I don't think one club in the United States has what the Pac Jam had, with a straight wall of bass. I wish the clubs now would have that kind of system. The bass was so low. If you listen to "Sheryl & Donna," [DJ KJ and Kooley C's 1986 single, the second release on Luke Skyywalker], the breakdown was [chanting] "Toilet Bowl." That was a dance everybody used to do where they would just drop down as low as they can, and go "Toilet bowl, toilet bowl…"
Luther Campbell
We did songs that were strictly designed to be played at the Pac Jam, by the Ghetto Style DJs. Those songs were Miami Bass.
BROTHER MARQUIS
It was great for us, because we could test out all the music. We could make songs off of what the teenagers were saying. The vibe was right there, for us to take it and make entertainment out of it. "We Want Some Pussy" [2 Live Crew's 1987 single and their first featuring Luke] came out of the Pac Jam. Luke used to chant that in his DJ set. There would be girls dancing with little shorts all up in they ass, and guys are throwing dick behind them. It was just vulgar. It was ratchet.
FRESH KID ICE
It was hot as hell on the inside. They'd put 500, 600 people in there, in a club that is supposed to hold 300. That's why they called it the Pac Jam. There's no AC in there and they're dancing hard, so the walls would sweat. Those kids were wild and crazy. Shit, you'd see kids there under 10. They mama just dropped them off with the older sister.
JT Money
Rapper and founding member of Luke Records group Poison Clan
JT Money
I'm an original Pac Jam Junkie, from day one. The first day when it opened up, I done rode my bike up there, and parked it behind the building—me and my cousin, Slick Sam. I was about 14 or 15. We'd save our money all week to go to the Pac Jam. We went there religiously. That was our home.
Luther Campbell
There was nothing in Liberty City for the kids. We wanted the kids to have some place where they can go. As the years went on, the audience started getting a little older. Earlier, we would have a matinee for the kids, and something later for the adults. But even with the adult thing, we didn't have any liquor.
The Marvelous JP
Everybody that comes to town, they gotta come through the Pac Jam. If they don't, no blacks [will] even know about them in the city. The Pac Jam crowd was a jamming crowd. Pac Jam people, they come to party. They ain't come to watch somebody perform. They just came to have a good time.
Luther Campbell
We used to call it The Apollo South. They were worse than the Apollo. They would look at you crazy, even if you performed right. If they start moving their head, then you got something.
Kooley C
They would boo your ass as soon as you get on stage. Boo! Boo! Boo! Like, "Damn, the guy didn't even say nothing." How I won [the crowd over] was, I had on white pants with a pink shirt and white Adidas with some pink shoelaces. I had 20 or 30 flowers and I would just give them to the girls and talk shit.
The Marvelous JP
Luke never performed in the Pac Jam. I think he was scared. You had to be on your best, and it will take a whole lot of effort. Scarface came in there, they walked out on him. MC Lyte was in there. She threw Tampax at people and they threw it back at her. You know how people throw out shirts and CDs? If they didn't like you, they're gonna throw it back at you.
JT Money
It was more a gangster crowd, but with dancing. Cats want to party, but then they quick to do whatever else.
The Marvelous JP
We didn't believe in violence, but we didn't believe in nobody bothering us neither. Once upon a time, one of our DJs had gotten killed. We called him Handsome Harry. It was a mishap that shouldn't have happened. He ended up getting shot for somebody else. That was the only sad moment, the only soldier in the line of duty that passed away like that.
Luther Campbell
We were a DJ group, but a lot of people thought we were a gang. They knew you didn't do nothing to fuck around in our parties. There were guys in [Ghetto Style DJs] who were more like the roadies, or the security. And everybody worked together. If you came in our party with anything, you got thrown out. That's why on the bottom of the old 2 Live Crew records, you would see a line that said: "Unauthorized duplication of this record will get you fucked up by the Ghetto Style DJs." The kids had respect for us, basically.
Cats would be like, "You going to the Hey Hey?" You would know they were talking about the Pac Jam, cause everybody in there was going, "Hey! Hey! Hey! Hey!"
JT MONEY
They would embarrass you: "Such and such, your mama at the front door. Get out there right now!" And they'd get the whole crowd saying, "Bye bye, such and such!" Some of them got dropped off by their parents, and their parents still pick 'em up. But the party just started, and they don't want to go, they're trying to get five more minutes. A lady would come back in and say: "You tell my daughter to get her ass back home." That always happened.
BROTHER MARQUIS
They would drop these bombs with homemade gunpowder. With the fog. Man, it was amazing. It was this small club, and they're in there playing with pyro. If you go too far to the left or right, without knowing they're fitting to ignite that thing, you could get your ass blown up. I was close to it a couple of times. It definitely was a fire hazard. But it was the shit.
THE MARVELOUS JP
You would get to the time in the party where the DJ would go "Alright, y'all came to party, y'all know what time it is. Let's get ready for the Amazing Chico, you know what we gonna do?" And you would turn the lights off and…boom! Drop the bomb on 'em.
LUTHER CAMPBELL
At the time, I couldn't get my records played on the radio. I had traveled to England, and heard about these pirate radio stations, and I was introduced to Steven J. Grey, who was an engineer [at Miami station WEDR]. He hooked up the station [Bass 91.7] for me. Throughout the week, from about 9 or 10 in the morning to 6, the Pac Jam was a warehouse. And then we did the pirate station from 6 to about 9 or 10. It was all of the DJs in my crew - everybody would have a shift. My shift came on, obviously, primetime.
FRESH KID ICE
Steven J. Grey [was] the voice of the Pac Jam. He was the guy who said, "Miami! Fort Lauderdale!" [as featured on "Miami," the B-side to Anquette's "Throw the P," Luke Records' third single release] and he would make the commercials. The hood knew about it, and when legal radio found out, they would call the FCC. That's why the station basically hung around the city. It didn't go into the other areas.
Luther Campbell
We started making more music, so we needed a bigger warehouse space and a bigger teen disco. And that's when we moved to the other Pac Jam that I built on 84th Street and NE 2nd Ave. And that's when we were able to put studios in there. We would do songs, and go right from the studio to the dance, and play the songs in that same weekend, and see how people would react. With "I Wanna Rock," I played the instrumental in the club for damn near three months before I even put lyrics on top of the song. I made the beat a hit, then I put the lyrics on top.
THE MARVELOUS JP
We basically had Liberty City in the palm of our hand, and now we had a bigger audience. We had anywhere from 1,200 to 1,500 people on a Saturday. The place was big and it would be packed in there, with people coming from everywhere in Miami.
JT MONEY
Wherever you're from—Liberty City, Carol City, Overtown, Opa-Locka — y'all met up at the Pac Jam. In them times, cats would be like, "You going to the Hey Hey?" You would know they were talking about the Pac Jam. Cause everybody in there was going, "Hey! Hey! Hey! Hey!"
We had a forklift in there. When it was time for us to come on, Chico rose up on the forklift, jamming. But he went into the ceiling. It messed him up!
Walshy Fire
Current Member of Major Lazer; '90s "Pac Jam Junkie"
Walshy Fire
You'd see people in there from 13 to 30. Grown-ass motherfuckers was coming to the Pac Jam. Even in college, when I got home for summer or Christmas, that is what we did every Friday and Saturday. Religiously. You didn't have to wonder. The Pac Jam had the most high caliber of artists coming through. It was also the place for other things that weren't rapping or singing. All of the dance crews from Miami came though there.
The Marvelous JP
We had to stop calling it Pac Jam Teen Disco and start calling it Pac Jam. We had to take the "Teen Disco" off. Everybody who wanted to look for women, they'd come to the Pac Jam. The girls Luke had [dancing in videos and 2 Live shows], we used to find them in the Pac Jam.
WALSHY FIRE
If you went to the Pac Jam in those times, there were a few things that had to happen. There had to be a mosh pit in the far corner. If you started a mosh pit anywhere else in the party, security did not throw you out, they beat you senseless and then threw you out. And Amazing Chico, or whoever was on the microphone, would stop the music and say, "Get your pussy ass out!" And the whole club would yell, "Get your pussy out! Get your pussy out!" And you would keep repeating that.
"Yes N Deed" by Society, that was the mosh song. Onyx "Slam" was a big mosh song. "Pick It Up" by Home Team was a big mosh song. [When] they played the slow jam segment, that would stop the mosh for a second. They would play Anquette's "I Will Always Be There For You," and everybody would go and get an RC Cola.
The Marvelous JP
When we had to kick people out, the crowd would make up songs, like "Get Your Pussy Out, You Got To Go, You Got To Go, Get Your Pussy Ass Out." We had a shirt. [Kinsu and the Bucwee Boiz] took that from us and made a record ["U Gotta Go'] out of it. And, after that, they wasn't allowed to come back in there.
Walshy Fire
The second most important thing besides the mosh pit would be the siren, which then led to the extremely deafening explosion. You couldn't hear anything for a minute after it. It was huge. Like, "BOOM!" But they'd let you know with the siren first. All of the Pac Jam Junkies would immediately put their hands over their ears. Anybody else, they'd fall to the floor. After that, they knew. And 100 percent, if they did not play Barry White's "King Kong" right after, it was like, "What the fuck?" You have to play Barry White's "King Kong" after the bomb. And the place would go crazy. There was a dance you did to that song where you hopped from side to side. Everybody puts a hand on the next person's shoulder, and they'd form like a conga line. And then the whole club would start to yell "Coming through, coming through!" It was these huge lines of people. You just knew, 'Don't get mad, I'm about to cut right in between you and your friends.'
The Marvelous JP
On 84th Street, we got the new bomb. We would put a whole cap in it. Everybody in Miami started to do the same thing, but it didn't sound like ours. There is two different kinds of powder you can get. The powder we used was high-energy powder. When we hit that switch, boom! It would open the doors up. We had double doors out there in the front, and the double doors would open up every time the bomb would go off.
The whole thing was to get the crowd hyped up after that. You would play one of your best records, something by 2 Live or Anquette's "Do the 61st" to get the crowd jumping. If you drop the bomb, and you don't put on the right record, now you got nobody dancing, and nothing else. It would defeat the purpose.
Walshy Fire
It wasn't just Bass. They would play a lot of funk. Imagine a bunch of 13 year olds jumping around to funk songs. Barry White's "Look at Her" was probably one of the most important songs in there… And 2Pac. It was 2Pacalypse in that bitch.
Brother MArquis
Some of the most memorable nights were when they used to have the Battle of the DJs in there. Those nights they had 40 or 50 speakers in there. Inside! My ears are still messed up behind some of that foolishness.
THE MARVELOUS JP
When a lot of people talk about battling, they're talking about turning it up loud, so you can't hear the other one. We wanted to see who had the crowd rockin' the best, and then we let the crowd pick who won… Ghetto Style didn't get in [the battles], we let the other crews get it in. But we got in it this one time. We had all the big boys, so I had to pull out my tricks. We had a forklift in there, and I put the console on the forklift. When it was time for us to come on, Chico rose up on the forklift, jamming. But he went into the ceiling. It messed him up! We had tricks.
We had a [talent] contest, and that was the first time anybody ever heard Trick Daddy. The other guy he was up against was better than Trick. But we didn't like that guy. He had an attitude. So we made sure Trick won. And that's how he got on [Luke's classic 1995 single] "Scarred." We ain't never tell him that, though. That other guy was jammin'! I wonder whatever happened to him. We messed up somebody's career, huh?
It was maybe 1996 or 1997 when Luke sold the building, and that's when Pac Jam was officially dead. We ran that place for 10 or 12 years. It was ugly at times. But everything ain't all glory. We tried to find another building, but it was over after that. A couple years later, we started throwing the old school, 25-and-over parties, just me and Chico. And that has been going on for about 13, 14 years already.
Walshy Fire
I've had residencies where people come every single week, because they want something given to them a certain way. Studio 54 or any of the great clubs, they created a sound. They created an energy that lasted because what they did was so important to the people that went there. The Pac Jam was the same thing.
Header image © Brad Beatson