Interview: Romain Cieutat on Realness with a Twist
The director talks about his vogue-inspired film for Paris Now!
In advance of Red Bull Music Academy Paris 2015, Paris Now! is our first foray into fiction film, and it gathers a diverse group of five directors that we've given carte blanche to explore and examine the creative pockets and reverberations of Parisian culture.
In Realness with a Twist ClekClekBoom's creative video director Romain Cieutat tells the story of a young gay teenager searching for identity and acceptance as he splits time between the bland banlieues and the profane thump of the Parisian voguing scene. We caught up with Cieutat recently to ask him a few questions about the film.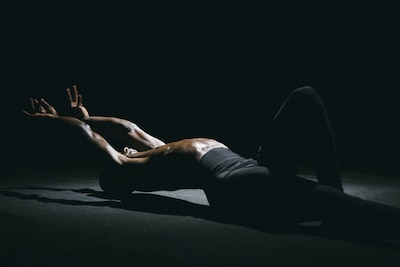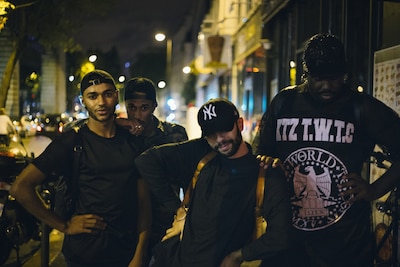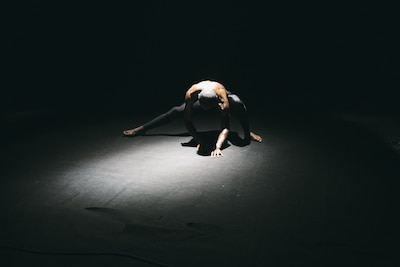 Why did you chose to film the Parisian voguing scene?
I really wanted to shoot something based on voguing for a while, and to try and get a specific approach, not just film the dancing, as the culture in itself is so fascinating, its codes are like nothing else on earth. The first time you go to a ball, you've no idea what's going on. You've really got to attend three or four of them before you begin to catch on, know who is up against who, and why, what the different categories are and so on. I'd already shot a video for a dancer, four years before the film, when there were only a few balls here and there, every six months, or even just once a year. The scene has really grown since then, with tons of new dancers.
You're very close to this scene and its dancers, how did you get to know them?
Well I was with this dancer and she knew the scene well, that's how I was introduced to the first of these Parisian voguers and how I started hanging out with them. I liked it straight away – the sounds are insane, it's modern, hyper-rhythmical music and that appeals to me.
One part of the film takes place at the Wanderlust where a lot of balls are now organised, but where were the first ones organised?
There was stuff out in the banlieues, and then in smaller clubs like la Java and sometimes Chez Moune, but otherwise, they took place in neighbourhood gyms. The scene has a lot of ties with the US. Lasseindra Ninja, who is a key figure in the movement, has lived in New York, just like Alex Mugler who settled in Paris, bringing his house with him, the House of Mugler.
Tell us more about that.
Houses are what we would call crews of dancers, and they generally take their names from famous fashion houses, or else they invent totally new names. There's the House of Lanvin, the House of Mugler, etc. They all get together during balls, which are a bit like battles where dancers compete in several categories.
Including one called "Realness With a Twist," the film's title.
I've always been impressed by that category. For the first 30 seconds, each participant must pretend to be a really straight guy, almost a gangster, over hip hop beats, and then the sound changes to a voguing track and they have to act as queer as possible. So I wanted to adapt that to the life of one of my characters, Diga.
Is it a true story?
It's a question I asked myself. In the voguing scene, 80% of the dancers are people of colour, often from immigrant families. I wondered how things went down, in their family and in their neighbourhood, because lots of them come from these really rough places like Nanterre, Aubervilliers or Jaures-Stalingrad. How are they perceived and how do they behave when faced with all of that? Are they free to do their thing, are they accepted? So I did some research.
And you met the dancer described in the film?
I started off talking to people I knew, telling them the film's story, the plot, and several times, people would go, "But that's so and so! It's so weird, you're telling me his life story!" Obviously it wasn't intentional. So I went to see him and the first thing he told me was to blur his image in the film. Not many people in his area know he's gay, none of his family are aware of the fact. If you saw him in the street, you'd never think he was going to a vogue ball. He's leading a double life and that's interesting to me. That's also why I chose Kendall as my lead, because actually, he doesn't have to hide any of that.
There's so much more to this than just "image rights."
Are all the dancers gay?
Apart from the girls, I've never met any straight voguers. It's a really safe space. When I mentioned the project to Lasseindra, she immediately said "How many cameras are you gonna bring with you? We don't want any white men with cameras..." Because they are black and gay, they deal with a lot of discrimination. I've even seen people say horrible shit to them myself. They protect themselves and they're right to do so. We signed 80 release waivers but if I had any doubts, I'd show the footage to Lasseindra and we'd blur all the faces of people when we weren't sure if they would be okay with being there... There's so much more to this than just "image rights."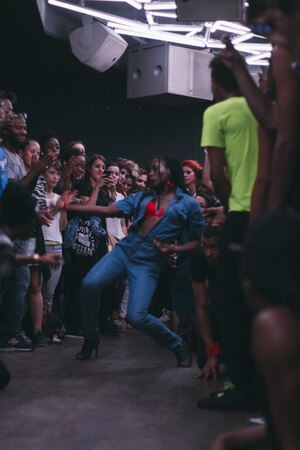 And yet, in your film, there's this element that's so representative of millennials – all those phones pointed at the dancers. How do they deal with that? Have they all got two Facebook profiles?
There are private groups where they can exchange videos, others are public... They decide what they put online, so it's different, but that can become problematic. There's this YouTube channel called Paris Ball Room TV where they publish ball videos. One of Kendall's films went viral, with 500,000 views, whereas the average for the other videos was more like 2,000 views. His close family all know about him, but he doesn't want a distant cousin getting his hands on these clips. And I get that, people don't have to know what you do with your life but as soon as a video goes viral, you're exposed. He was a bit tense before my film, because of this, but he was reassured by the fact that it's fictional: it's not his name, it's not his life.
Yet the film is still very realistic.
Of course, I didn't want to be like all those journalists who turn up and end up printing any old rubbish, getting the names and all the scenes mixed up... When I filmed in the housing projects, all the kids there were from Bobigny [where it was filmed], apart from the three actors. The kids did help me rewrite that bit. I turned up with all this crappy dialogue written by an old fogey in his 30s, like in the scene where Diga has to leave and says, "Yo, I gotta split or the coach'll go ape," and I asked them how they'd say that and they replied, "The coach'll get arms house." And when they said that, they began to laugh, so I told them to stop taking the piss and trying to prank me, but they said, "No, that really is how we say it in Bobigny" and Kendall had heard of the phrase as well, so we kept that.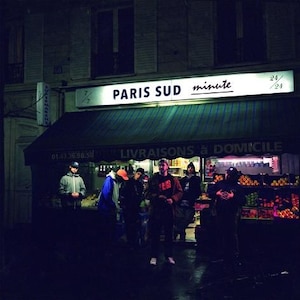 The final shot of the corner shop is really emblematic of Paris, and in fact, 1995 put a similar image on their cover.
At night, when you come across a shop like that, it's as if you've reached an oasis, with all those lights, colours and fruit.
I wanted that reference to appear. I also thought of the 1995 sleeve, that I found pretty, and I'd seen that whole series of photos, so it did inspire me. I'm a pure bred Parisian, so it's something that's part of my daily life and it's also our local store, we stop by, have a chat, it's not impersonal, and that's very Paris too.