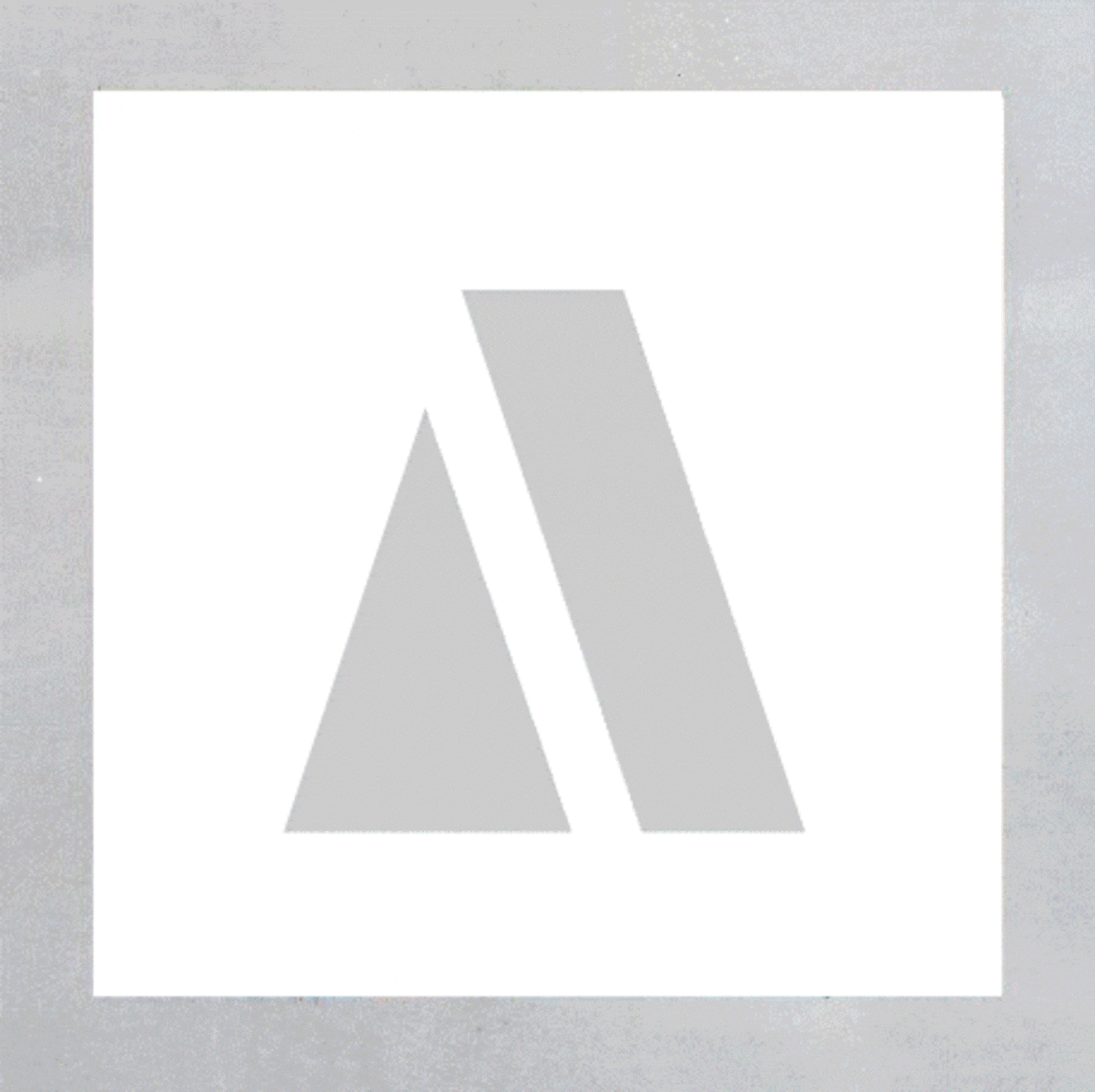 The Greatest Week in the History of Avant-Garde Jazz
In 1969, an incredible group of young jazz musicians found themselves in Paris. Britt Robson tells the story of how they came to record a stunning 12 albums in a single week.
Thank God somebody bought Lester Bowie's couch in the spring of 1969. And his chairs, bed and desk. Otherwise, the most glorious week in avant-garde jazz history would never have happened. "Lester was selling all the furniture in his house to take the band to Europe," recalls saxophonist Roscoe Mitchell of his trumpeter-friend and cohort. "He put an ad in the [Chicago] Defender, 'Musician sells out.'"
Back then, "the band" was known only as the Art Ensemble. A promoter in Paris would extend that to the "Art Ensemble of Chicago," and like many things that happened in France, the group decided it suited them well. With the remaining proceeds after the airfare was secured, "Lester and his family got a hotel room in the Left Banke at the Pax Hotel," explains Mitchell. "The rest of the band was at Maison Blanche, which is the mental hospital in Paris. One of the doctors there played trumpet so he arranged for us to be able to stay there."
Archie Shepp once remarked that he regarded his horn as akin to a machine gun in the hands of the Viet Cong.
In the early summer of 1969, the group recorded a pair of albums, A Jackson in Your House in late June and People in Sorrow in early July, earning enough money to get a place of their own 18 kilometers north of Paris. That's where they were living when another horde of expatriates arrived in August.
But first, that group was in Algiers. 2,600 kilometers to the south, musicians were taking part in the week-long Pan African Cultural Festival. The event saw poets, photographers and musicians from 31 countries commingling with activists like Eldridge Cleaver of the Black Panthers and Stokely Carmichael of the Black Power movement. (There was also a reputed group of CIA agents from the United States, keeping tabs on the activists and Algerian President Houari Boumediene, who was viewed as sympathetic to Moscow during this Cold War era.)
Read our 2014 interview with Archie Shepp here.
A star of the festival was saxophonist Archie Shepp, a man with a blistering tone on his tenor and the temperament to match. As the Vietnam War raged, Shepp once remarked that he regarded his horn as akin to a machine gun in the hands of the Viet Cong. When the Organisation of African Unity recruited Shepp to participate in the festival, he convinced them to invite a bunch of his colleagues, including drummer Sunny Murray, pianist Dave Burrell, bassist Alan Silva and trombonist Grachan Moncur III. Other musicians heard about the fest and made the overseas trek.
The festival was a smashing success, musically living up to its "Pan African" moniker with a combination of cutting-edge African-American jazz mixed with indigenous polyrhythms. Photographer and jazz buff Jacques Bisceglia was among those intoxicated by the proceedings in Algiers. Bisceglia shot material for jazz and cultural magazine Actuel, which had been purchased by the owners of the BYG record label. Along with Claude Delcloo, the founder and editor of Actuel and sometime jazz drummer, Bisceglia convinced the two remaining owners of BYG, Jean Georgakarkos and Jean-Luc Young, that the still-fledgling record label could make a huge impact by taking the critical mass of festival performers from the stages of Algiers into the recording studios of Paris.
"Jacques had convinced [BYG] that it was a great time to build the label, and offered contracts to us," says Alan Silva. "Archie was under contract to Impulse already, so I don't know how his deal went. But we all signed contracts with BYG – me, Sonny Murray, Dave Burrell, I think Andrew Cyrille – and then agreed to play on each other's records [for no extra charge] so each of us could do our own thing [with simpatico personnel]."
About two weeks after the Pan African Cultural Festival, Paris became a musical paradise for players and fans of cutting-edge jazz. Shepp's contingent along with other expatriates who had played Algiers, such as Clifford Thornton (who, according to Silva, had been living in Switzerland) and Leroy Jenkins (Morocco), converged on the city to join the Art Ensemble of Chicago and pianist Burton Greene, who had come over earlier in the year.
"It was definitely a groundbreaking time. I have never seen Paris like that again – very cosmopolitan. There were musicians there from all over the world," Mitchell enthuses. "There were many state of the art facilities. There were concerts all over. Paris embraced the music, so it was up to your imagination what you wanted to do.
"The big meeting place was the American Center. There were several practice rooms where you could rehearse, there was a theater there for concerts. So all the musicians would be there, or be coming there during the day, getting ready for concerts and recording sessions. Back then, you just needed to know where to be at a certain time. I mean you could stay out the whole day and the whole night and then start back over after a coffee and a croissant."
It was like going to a big party every morning. Who are you going to record with today?
In a 2008 interview, pianist Dave Burrell explained that "we were so high off of the experience of playing in Algeria that Paris seemed like dessert after the main course. It was like going to a big party every morning. Who are you going to record with today?"
"If you look at it a certain way, it was one of the longest recording sessions in the history of the music," Silva says. "Every day for about a week there were rehearsal sessions, repetition sessions, recording sessions. Everybody had their own approach and their own compositions that they wanted you to play. My record during that time, Luna Surfaces, was my first attempt at conducting and letting everybody play through the conductions. The pool of resources everybody had at their disposal was quite phenomenal... And BYG captured that whole scene. They staged what I would call a coup d'etat, because no American label would ever touch this stuff."
The label got caught up in the excitement of the moment and overplayed their hand, reportedly losing a lot of money to stage Festival Actuel in October of 1969 after the authorities shut down initial plans to hold it in Paris, resulting in a relocation to Belgium. The event itself was a glorious erasure of the boundaries between rock, jazz and other forms of music, with iconoclasts like Frank Zappa, Captain Beefheart, and Pink Floyd sharing the bill with the Art Ensemble and other free jazz titans.
Over the course of a seven day period more than 20 percent of BYG's entire output came into being.
It was a sign of things to come, however. By 1973, BYG was forced to declare bankruptcy. Ever since, the catalog has been discontinued, resurrected and cannibalized so many times that a clear accounting of what is available at any given moment is nearly impossible. What's more, after the sunny generosity of those early days, the musicians claim they haven't see any royalties from the occasions when the material has been reissued. Drummer Sunny Murray is so embittered by his experience that he demanded 500 Euros just to talk about BYG (which obviously kept him out of this account). But the music nonetheless retains the spark and inspiration of a fleeting, near-perfect setting for collaborative innovation. Over the course of a seven day period no fewer than 12 albums of material – more than 20 percent of BYG's entire output – came into being. Under normal circumstances, the remainder of August, which produced a handful of other BYG records, including a pair from Don Cherry, would be regarded as unusually prolific. But it pales in relation to that first explosive week.
"I get amazed about it," Roscoe Mitchell says simply. "Whenever I go back and listen to it, I am pleasantly surprised at how good those sessions were. Just the vibrancy and the life force that was in the music, and the people coming from all different avenues. You know, we were hanging out with great masters of that time... It was a total musical environment, if you can imagine that."
Here is an accounting of the dozen BYG recordings made from August 11-17, 1969 in Paris in the wake of the Pan African Cultural Festival in Algiers.
Andrew Cyrille - What About?
Cyrille was 30 and halfway through his 11-year stint with Cecil Taylor when he unfurled this incisive and surprisingly accessible solo percussion album, which could serve as a practicum for advanced but still aspiring drummers. Each of its five songs is slightly distinctive, beginning with the metronomic precision of the title track that bears traces of Cyrille's roots in drum and bugle corps. "From Whence I Came" is more tom-tom oriented and features vocal sounds of exertion, while "Rhythmical Space" is the best cymbal showcase and contains delightfully varied textures. "Rims and Things" is just what it says – an emphasis on hitting away from the skin heads on the kit – and "Pioneering" adds whistles to the beats. Cyrille would go on to make all-percussion discs with Milford Graves, Rashied Ali and, later, with Don Moye and Kenny Clarke. But this solo feature – united by his light, rapid touch, which somehow retains warmth and isn't brittle – remains a highlight in his catalog.
Grachan Moncur III - New Africa
Grachan Moncur III was a straddler, a trombonist seemingly equally at home as a member of the Blue Note hard bop family earlier in the 1960s and with R&B-oriented artists like Ray Charles before that. Not surprisingly, then, New Africa is an intriguing hopscotch from the melancholy, modal and yet still Afrocentric vibe of the 17-minute title track, to the Coltrane-like workout, "When," with Archie Shepp blowing hard ahead of Moncur and Roscoe Mitchell in the front line. "Explorations" is more like the prevailing free jazz of that moment, with a colorful, gradually intensifying spray of sounds. Taylor's rhythm section of Cyrille and bassist Alan Silva, along with pianist Dave Burrell – a key linchpin throughout – round out the ensemble.
Archie Shepp - Yasmina, A Black Woman
A fascinating grab bag of three songs. Fresh from Algiers, the 20-minute Afrocentric title track brings together Shepp, the NYC firebrand and Coltrane acolyte, with all four members of the Art Ensemble of Chicago and multiple percussionists, including venerable bebopper Philly Joe Jones and seminal free-jazz drummer Sunny Murray. The mix is uneven – Roscoe Mitchell's piccolo seems both shrill and brittle on the high end – and there is more enthusiasm than expertise in the execution of the African template. But the combination of Shepp's molten tenor and the sheer variety of percussion in the 11-piece ensemble, including Art Taylor on rhythm logs, is fascinating.
The other two songs enforce Shepp's longstanding, often underestimated appreciation for the jazz tradition. "Sonny's Back" is a quintet tribute to tenor Sonny Rollins, with Shepp and Blue Note hard bopper Hank Mobley finding a middle ground between their styles as the Art Ensemble's Malachi Favors plays it straight and strong on bass. The closer has Shepp channeling his inner Ben Webster on the classic ballad "Body and Soul."
Art Ensemble of Chicago - Message to Our Folks / Reece and the Smooth Ones
While various members of the AEC chipped in on discs by newcomers to BYG during this August week, they also managed to record these two very different albums on the same day. Message to Our Folks is one of those heartfelt hoots – at once substantial and silly, playfully profound – that the AEC did as well as anybody, especially in the interval between percussionists Phillip Wilson and Famoudou Don Moye, when they spread the beats around. They refract the church, Charlie Parker and James Brown through their funhouse mirrors to great effect on the first three songs. "Old Time Religion" has a cackling call-and-response tailor-made for their theatrical proclivities. Parker's "Dexterity" is faithful to Bird until the three horns (Bowie, Mitchell, Jarman) inevitably get squawky and squirrelly, but in a manner that serves the greater cause of bebop. "Rock Out" mimics Brown's eruptions and precision, again until Jarman's clanging guitar and some thrashing cymbals emblazon the AEC stamp.
That leaves "A Brain for the Seine," a 22-minute tone poem (or tome) that feels more of a piece with the 41-minute journey that comprises the entirety of Reece and the Smooth Ones. The more often you listen to both opuses, the less meandering they seem. The moods are usually morphing but it is organic motion, threading the pastel interludes, the spiraling vamps and the torrid squabbles into a literally wonderful amalgam of composition and keen-listening improvisation.
Dave Burrell - Echo
The title track of Echo is a submergence in sound that begins as a collision. The simultaneous eruption isn't cacophony so much as a wave of music, which, like the booming churn of the ocean, leaves you awash in particles of piano chords, horn bleats, drum rolls and thrumming bass. It was inspired by the augmented interval Burrell heard between ambulances and police cars while the same septet played at the Pan African Cultural Festival. The horns are Archie Shepp (tenor), Arthur Jones (alto), Grachan Moncur (trombone) and Clifford Thornton (cornet), with Burrell's piano, bassist Alan Silva and the incomparable drummer Sunny Murray in the rhythm section. The other 20-plus minute track on Echo is entitled "Peace," built around a "do-ri-me" ascension on the scale. It is more orderly, dreamlike and Euro-classical in form (Burrell would later record a jazz version of the Pucini opera, La Vie De Boheme for BYG), especially in the horn voicings, but quieter and less raucous only by comparison.
Archie Shepp - Poem for Malcolm
Shepp's second disc of the week is another stitched-together collection. The best material here is the hard-blowing, free jazz of "Rain Forest" that leads with solo Shepp, eventually adds Moncur's plangent trombone with a rhythm section, and culminates with a fiery rendition of Sonny Rollins' "Oleo." The second half of the material is more problematic. Shepp's soprano and chants amid the musical mélange on "Mamarose" deprives him of the gale force that helps make his tenor work so riveting. And the title cut, "Poem for Malcolm," is more anguished than meaningful, to the point where the torrid, shouted verses come close to a cringe-worthy anachronism.
Jimmy Lyons - Other Afternoons
Other Afternoons features the same personnel as the Cecil Taylor Unit, with one huge difference – the ivory blizzard of Taylor's piano arpeggios is replaced by the more restrained splats of trumpeter Lester Bowie. The added space in the mix enables the underrated talents of altoist Jimmy Lyons to stretch and blossom. He composes and arranges tunes featuring his furtive, gradually intensifying phrases, with well-timed nudges from Bowie near their peak, especially on the title track, which concludes with a feisty exchange between the trumpeter and drummer Andrew Cyrille. Lyons also delivers some delightfully off-kilter swing passages on "However," and bassist Alan Silva, similarly freed from Taylor's dense shadow, shines via a long pizzicato solo on "Premonitions" and some sinuous bow work on "My You."
Sunny Murray - Hommage to Africa / Sunshine
Murray's contributions to the small ensembles of Cecil Taylor and Albert Ayler would mark him out as a fundamental influence on the evolution of free jazz, but his recordings as a leader for the ESP label and then for BYG broaden, specify and further cement his legacy. Hommage to Africa is the first-recorded and lesser of the August 15 dates, although the two-part "Suns of Africa," performed by a 13-piece band, is notable for its restraint. Multiple bells and percussion, then braided flute and wordless vocals, all work to provide a ceremonial ambiance well-suited for a big canvas (over 18 minutes combined). The remaining two songs are best remembered for Murray's drum solo at the end of an otherwise clunky "R.I.P," giving listeners a jolt of his low end thrust on bass drum and tom toms.
Sunshine is an appropriate title for its incandescent three songs. The longest, "Flower Trane," frequently has a dirge pace, but with a roiling undertow that sucks you in. Archie Shepp and Lester Bowie retain their distinctive tonalities in the maelstrom that is set by Murray's frenetic flow, so relentlessly off-kilter it becomes the norm. "Real" is a wonderful showcase for obscure tenor Kenneth Terroade blasting away amid the powerhouse rhythm section of Murray and bassist Malachi Favors. And "Red Cross" has an intro that is so immediately frenzied and yet seemingly coordinated among a bevy of horns, including Roscoe Mitchell and Arthur Jones, that it was wisely used as the lead track for the superb three-disc compilation of the BYG/Actuel catalogue, JazzActuel, back in 2000.
Archie Shepp - Blasé
Shepp's third album of the week turned out to be his best. This is splendid, surprising music that juggles genres with searing emotion. It is Shepp striking a near-perfect balance between his roots and his vision. The opener, "My Angel," rummages through the blues with a pair of harmonica players. Vocalist Jeanne Lee helps him deliver a piquant cover of Duke Ellington's "Sophisticated Lady," and a faithful rendition of the black spiritual, "Balm in Gilead."
Shepp musters his signature skronk on tenor during "Touareg," but enlists venerable bop drummer Philly Joe Jones to ride shotgun via some African polyrhythms. This sweeping program is anchored by the riveting title track, which mixes a foreboding, lethargic pace akin to "Strange Fruit," with the boldface underline of Lee's sassy forays into matters of gender, race, sexual politics and the second coming of Marcus Garvey. With a dusky-toned gravitas reminiscent of Nina Simone and Abbey Lincoln, she is anything but blasé.
Alan Silva and His Celestial Communication Orchestra - Luna Surface
This competes with Burrell's Echo for the wildest and wooliest BYG session of the week. The 41-minute track that encompasses the entire disc, "From the Luna Surface," is a forerunner of Silva's stupendous, three hour Seasons, recorded via French public radio the following year. Silva says the strategy here is keyed off of Coltrane's "Ascension" in terms of collective improvisation, except that "the solo is not an element in the piece: we are all going to play all the time."
The 11 pieces include such big-name late-comers to the week's sessions as Anthony Braxton on alto and Leroy Jenkins on violin, the latter being just one of multiple stringed instruments that were bowing furiously as the heaving spine of the ensemble. Shepp is on soprano, Moncur on trombone, Silva doubles between bass and violin, and Claude Delcloo is on drums. It is a dizzying whirlwind that invites multiple ways to listen – sort the innards or ride the waves. As with all dozen records in this phenomenal week, it is brave, individualistic and made with the optimistic confidence that anything is possible.

The Greatest Week in the History of Avant-Garde Jazz on Spotify
Header image © Actuel Records