Interview: ClekClekBoom - Paris Musique Club
The Parisian crew talks about their label and upcoming residency at Paris Musique Club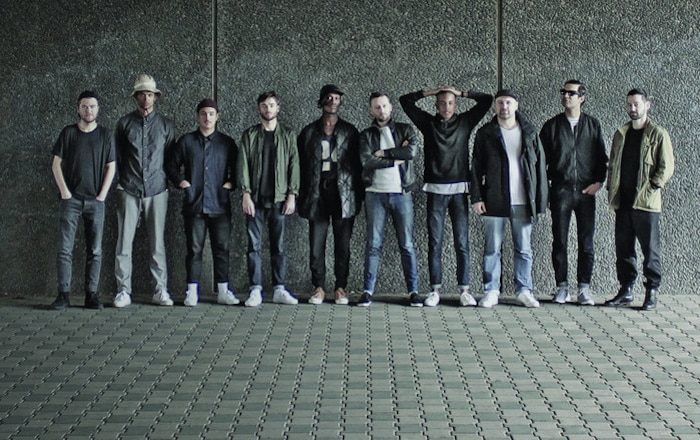 A major fixture on the Parisian club scene, ClekClekBoom have contributed to the renewal of French electronic music over these last few years, through several techno, EDM and bass music releases given a warm welcome by music critics and DJs alike. On the eve of their four-day residency at la Gaité lyrique, as part of the Paris Musique Club exhibition, they have joined us to answer a few questions.
How was ClekClekBoom founded?
After we launched our eponymous site in 2007, which at the time featured the music of international artists geared towards urban club music, we figured that in 2011, it would be necessary for us to become a proper label. As we'd spent several years scouring record shops, we always had a lot of love for vinyl itself. The adventure genuinely took shape when released our first record, when we actually got to hold the first 12-inch between our fingers.
How is the label structured?
ClekClekBoom comes together around Adrien "Boo" and Jonathan "Ministre X," and up until now, the musical curation is entirely in the hands of French Fries. We've always enjoyed working as a team, taking care to respect the tastes of each member, and trying to get as close as possible to what each artist actually wants. We also share our workspace with Monoburo (Romain Cieutat & Jérome Hervé).
Romain Cieutat, who is in charge of the artistic directorship of your videos...
Romain has always worked alongside us, accompanying our aesthetic choices through the videos he directs himself, whether it's party footage, a pop video, or more recently, visual experiments such as the animated anamorphosis for Paris Club Music Volume 3 (our latest compilation).
Is the use of video an obligation for a label today?
It seems vital to us, as it allows us to accompany and add visual precision to our musical whims. It's artistic expression that also brings coherence to our general aesthetic. This exercise isn't mandatory, but it has become an essential promotional tool. Personally, beyond the commercial aspects, we have always been interested in developing this side of our work. Cieutat has been with us from the very beginning and has always had modular responses, which question the relationship between the real and the abstract, the physical and the digital.
Is there a project you are particularly proud of?
Our last birthday party was certainly an event that summed up our quest for beautiful music made in the best possible conditions. It took place last May, at Gaité lyrique actually. It gave us the opportunity to bring together all the producers and DJs on the label for a massive back-2-back set that lasted until dawn. This event also allowed NSDOS to present his superb project, "Clubbing Sequence," for the first time ever – a combination of contemporary dance and interactive live features capturing the movements of the audience. Musically, it was really exciting to tell our story all of us, together, for a few hours.
A birthday that coined a video device too.
Monoburo had created a 360° immersive movie especially for the event, using the technical infrastructure of the main hall at the Gaité lyrique to the best of its abilities... a visual experience they called "Artefact" – a really striking piece of work on the digitalisation of our environment, a movement from the organic to the computerized.
Your compilation series is called Paris Club Music, how would you describe Paris and its artistic scene to a foreigner?
Musically speaking, Paris is really exciting at the moment; its labels and events are thriving. The organisers as well as the public are really getting back to basics, with an inquisitiveness and demands in terms of quality which allow us to push things forward. There's also the fact that we no longer have to cross the channel or to go to Bavaria to access club nights with a proper line-up that commands respect. This re-enforces this feeling that Paris has reclaimed its rightful title as one of the great nightspots of the world.
What's your motto?
"United we stand, divided we fall" or "Keep sailing through stormy seas."