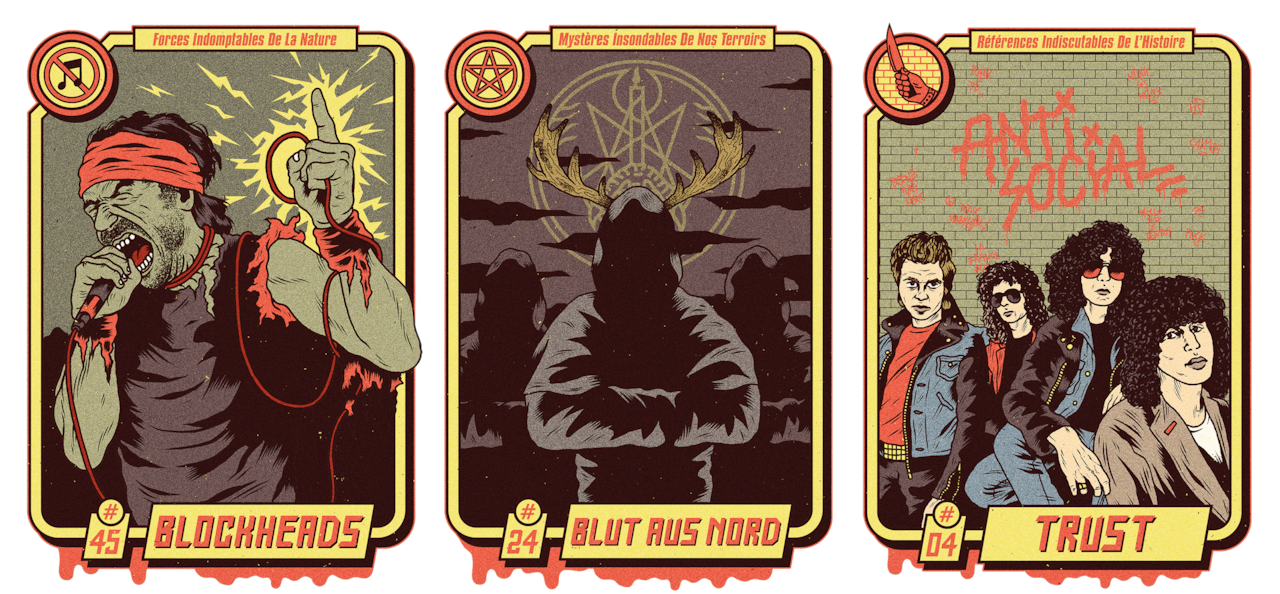 French Metal Band Trading Cards
Collect Them All!
As you may know, France has a rap tradition, a house culture and some glorious punk years. But what about metal, the third pillar of rebellious and subversive music over these last 40 years? Far from the wide and illuminated boulevards, our metal spends more of its time buried in a labyrinthine criss-crossing of side-streets and back alleys where an extremely numerous and loyal fan base has, over the years, crossed paths with '80s legends (Trust), international headliners (Gojira, Loudblast), cult bands (Soggy, Mutïïlation), flamboyant rookies (Year Of No Light) and enigmas from outer space (Blut Aus Nord, Cobra).
Here, we retrace the footsteps of a handful of enigmatic figures, a mix of oddballs and brilliant musicians, with ten cards you can collect and trade, part of a series designed by Lelo Jimmy Batista (editor in chief at Noisey France and author of Hellfest X edited by Hachette) and Mathieu Freak City (an illustrator from Bordeaux whose visions are straight out of an '80s punk movie, with neon lights, skateboards and fluorescent vomit).