Paris Academy 2015 on RBMA Radio
Check in daily for a full schedule of radio shows, lectures and parties streaming from RBMA Radio headquarters in Paris. All broadcast times on CET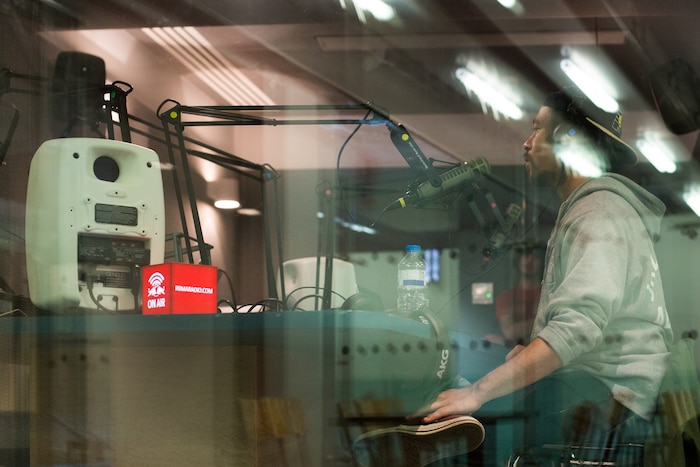 Friday, November 6
RBMA Radio – Live from Paris – 11 AM

In our final radio show of Term 1, we've brought together legendary French producer and musician Wally Badarou and 2013 Academy participant De La Montagne.
With production credits for superstars ranging from Fela Kuti and Salif Keita to Youssou N'Dour and Papa Wemba, French-born Wally Badarou is also known as a longtime unofficial member of eclectic British group Level 42. Back in the day – the day being anytime from the mid-'60s to early '90s – he twiddled knobs and played synths for Grace Jones, James Brown, Foreigner and loads more.
Lyon-based Camille Bouvot-Duval, former RBMA NYC participant and the one-woman show behind De La Montagne, cites Tracy + The Plastics, The Knife and CSS as influences, and it shows. She makes brash, coy electro that plays to the sexual politics of the dancefloor while simultaneously subverting them.

Hosted by Nick Dwyer