Joy Unlimited
Stephan Szillus pens a tribute to one of Germany's lost prog giants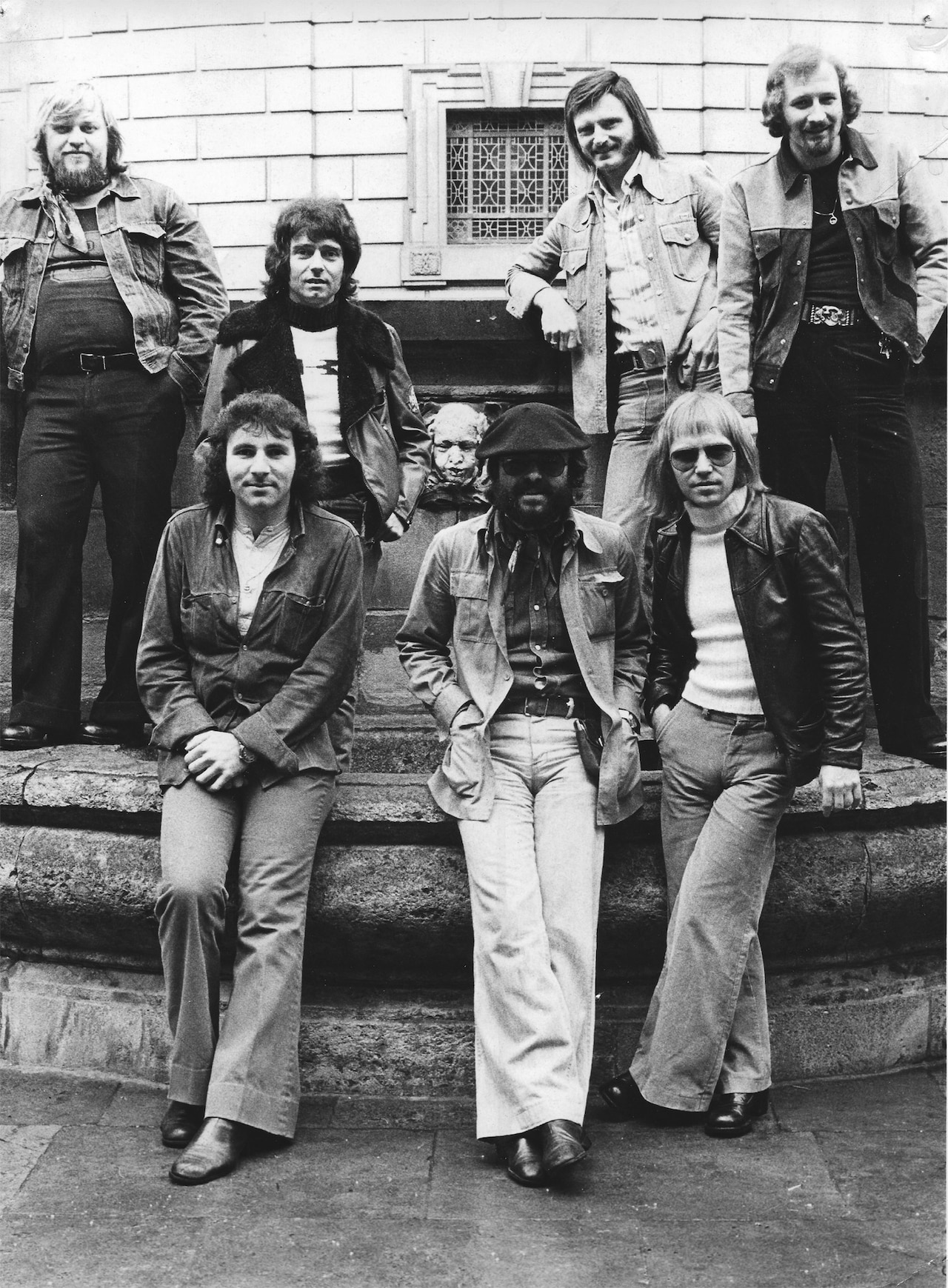 The Berlin school, Kling Klang in Düsseldorf, the Amon Düül/Utopia commune in Munich, a lively jazz rock crowd in Stuttgart: Germany's music scene in the early 1970s must have been mind-boggling. In this climate, a rather tame blues rock outfit called Joy & The Hit Kids rebranded itself as Joy Unlimited and started playing technical, folky prog rock, releasing three heavy concept albums before dissolving in 1976.
"It was a very progressive time," Roland Heck recalls, speaking from his home in Grasellenbach, a small village in Southern Hesse, halfway between Heidelberg and Frankfurt. He was one of the key figures in Joy Unlimited, playing acoustic and electric pianos and vibraphone. His counterpart was Gerd Koethe on flutes and saxophones. The two of them work together as a producer tag team until this very day. "Musically, we tried different things we weren't taught at the university." The "university" was Mannheim's music school where they met the other band members between 1966 and 1970: Albin Metz on bass, Dieter Kindl on guitar, Hans Herkenne on drums, a couple of rotating others and an incredibly talented blues and soul singer called Joy Fleming. Heck remembers Fleming's stunning Aretha Franklin covers bringing grown men in Mannheim's G.I. clubs to tears.
As Joy & The Hit Kids, they had been playing mostly cover songs. But then the climate changed and the band evolved. "That era felt like departure. Nobody wanted to be middle of the road anymore." In 1970, they renamed themselves Joy Unlimited to reflect their progressive ideas. Still, their first album under the new name, Overground, sounds like a tame blues rock record from today's perspective. It was only when they received a commission from a theater in Bonn to write and produce music for a ballet that they took off artistically. The resulting album, Schmetterlinge, was released in 1971 on legendary Krautrock imprint Pilz, run by "cosmic courier" Rolf-Ulrich Kaiser as a subsidiary of the chemical producer BASF.
Joy Fleming, who had been the singer of the band since its inception in 1966, departed after Schmetterlinge, and embarked on a solo career. She remained active for many years as a jazz, blues and soul singer. Fleming was replaced by American singer Ken Trayler on the follow-up record Reflections, again conceptualised as ballet music. Trayler sang on half of the record, the rest consisting of Krautrock-y instrumental tracks. "Ken was a fantastic singer, but also a rather simple-minded, naive type. After that record, he just took off to the States for personal reasons and we never heard from him again."
A third ballet record was released in 1975, Minne, with another singer named Joschi (Josef) Dinier, this time incorporating influences from folk and renaissance music and the lyrics of medieval German poet Walther von der Vogelweide. "When I was 14 or 15 years old, I took guitar lessons from Werner Poehlert, one of the leading jazz guitarists in Germany," Heck explains. "He was a very charismatic man that made me want to pursue music as a profession. And he studied renaissance music, especially the songs of [British composer] John Dowland. We later incorporated these influences on Minne. We wanted to combine this style und aesthetic with contemporary elements." The record remains one of the most playful and creative documents of that era of European progressive rock, holding up against the best work of King Crimson or Gentle Giant.
There's another rare and obscure album from that era that remains expensive among collectors. Instrumental Impressions was released by Italian label Devega, presumably around 1974. It contains all instrumental, funky library tracks, recorded by Joy Unlimited for public radio station SWR. Heck sighs when asked about the release. "We were naive back then, we only cared about the music. For us, the most important thing was to release records. But we didn't think much about contracts and conditions. So with this record, somebody must have sold our recordings without our knowledge or approval. We never saw any money for this one. Well, today I can cope with that," he laughs.
"Joy Unlimited was a difficult project, from a commercial standpoint," Heck summarizes. "It was an amazing time musically, but our music was pretty special, even elitist. Records like Minne didn't appeal to a broader market. So we never earned much money, and we had to try to bridge our artistic standards with our financial needs. I mean, you have to live off of something, right? So we took lots of studio jobs, working as session musicians, arrangers and composers for commercial productions. Then we produced an album for former Joy Unlimited guitarist Hans Lingenfelder that re-invented himself as Ricky King. He sold hundred of thousands of records. Of course his music didn't have much to do with our earlier stuff anymore, but this success spawned new opportunities and perspectives. Other artists and labels approached us about producing records. It was a logical progression. And to fulfill our producer duties, we simply had to cancel the band. You know, things change and grow apart."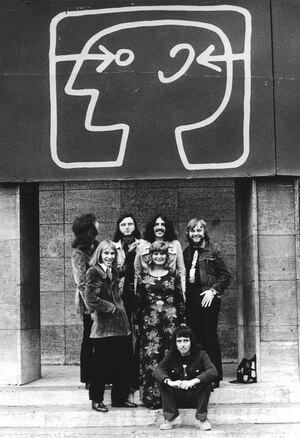 Still, looking back on that period of five years from 1971 to 1976, some of their recordings rank among the best rock music played by a German band in that decade. Knowing these records were mostly commissioned works of art, it's easier to understand how these talented musicians found a way to express themselves freely, at least for a limited period of time. During these years, most of the bands members defined themselves as "68ers," a German term for the more political and revolutionary side of the love movement. Heck laughingly tells the story of a radio ball in the early '70s, where conservative prime minister Helmut Kohl showed interest in their music, but the band just shot him and his wife Hannelore evil glances.
Heck says that Joy Unlimited was influenced by the big progressive rock bands of the time, but they were more driven by their own creativity. Heck and Koethe, especially, had essentially mastered their respective instruments by that point. They simply played better than many of the other German rock bands and ventured into different musical realms on every record during their most creative period. Combining prog rock guitars, free jazz flutes, renaissance piano and Krautrock ambience, Joy Unlimited formed an amalgam that is begging to be sampled by Madlib- and FlyLo-inspired beatheads.
Even Heck was impressed. He hadn't listened to the albums in 30 years, but when he gave them another spin shortly before our conversation, he found them to have aged extremely well. "Not to be vain, but we were pretty good for that time. Even listening to it very critically, you have to admit, that some of the music is still remarkable."

To hear more, check out Stephan Szillus' tribute mix to Joy Unlimited on RBMA Radio here.