Interview: Lynn Goldsmith, AKA Will Powers
The world-renowned photographer talks about her quirky '80s self-help inspired album
As a rock photographer, Lynn Goldsmith is world-renowned, on a tier with the likes of Annie Leibovitz and Anton Corbijn for capturing her subjects at their most vulnerable and defiant. Her photos have graced over one hundred album covers, from Patti Smith's Easter and B-52's Wild Planet to King Sunny Ade's Synchro System. But Goldsmith's career contains multitudes.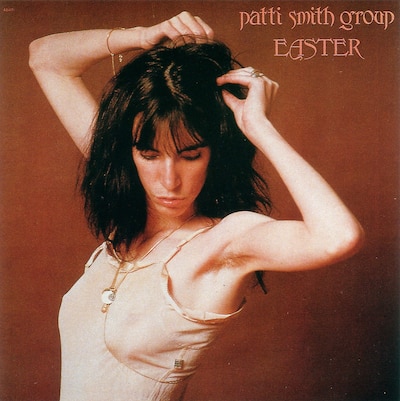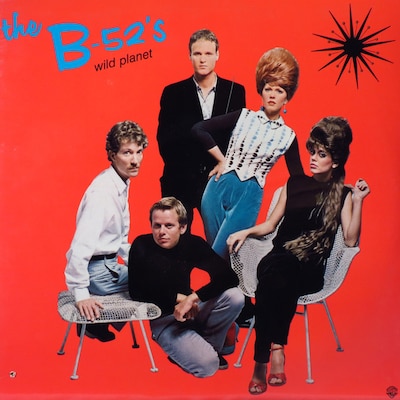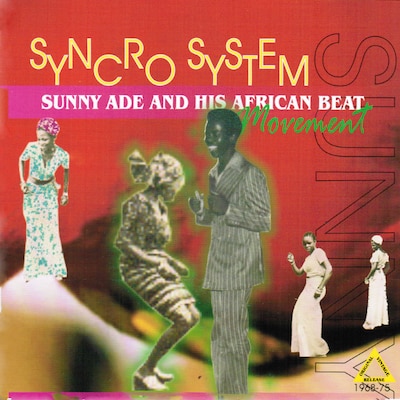 As a student at University of Michigan-Ann Arbor, she graduated magna cum laude, but she also began to play in bands and pal around with a kid who would soon christen himself Iggy Pop. After college, she worked at Elektra Records when the label signed her friends the MC5 and the Stooges. Working with Josh White of the Joshua Light Show, she soon found herself working as a director on ABC's live rock show In Concert series in the early '70s. And a few years on, she was co-managing Grand Funk Railroad. But as the decade wound down, Goldsmith's photographic work was front and center, shooting the likes of Bob Dylan, Bruce Springsteen, Michael Jackson, Van Halen and more.
Down in the Bahamas at the behest of Island Records' Chris Blackwell to shoot Robert Palmer, Marianne Faithfull and Joe Cocker, she wound up cutting one of the stranger dance hits of the early '80s at the fecund Compass Point studios. A fan of self-help books, Goldsmith adopted the persona of a gentle guru named Will Powers and in 1983 cut a funky, quirky, playfully subversive album with a little help from her friends. Will Powers's lone full-length album boasts the likes of Nile Rodgers, Todd Rundgren, Steve Winwood, Sting and Sly & Robbie. She scored two hits in the UK, with "Adventures in Success" going into heavy rotation on MTV and other music video shows. But at the precipice of pursuing pop stardom, Goldsmith turned back.
Wondering what led the famed photographer to make but one album of sublime/subliminal leftfield disco, we met up with her one mild autumn day in Union Square Park to talk about the genesis of Will Powers, the struggles of a creative woman in the music industry and being an "optic music artist."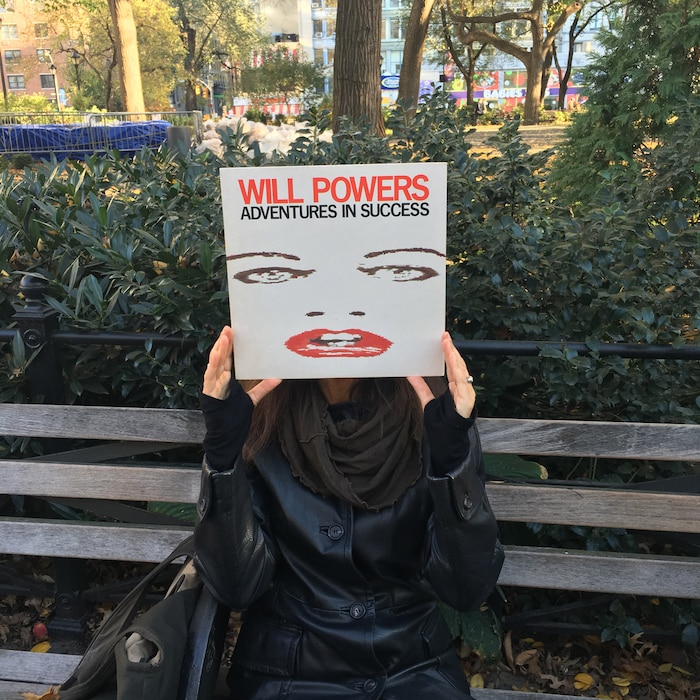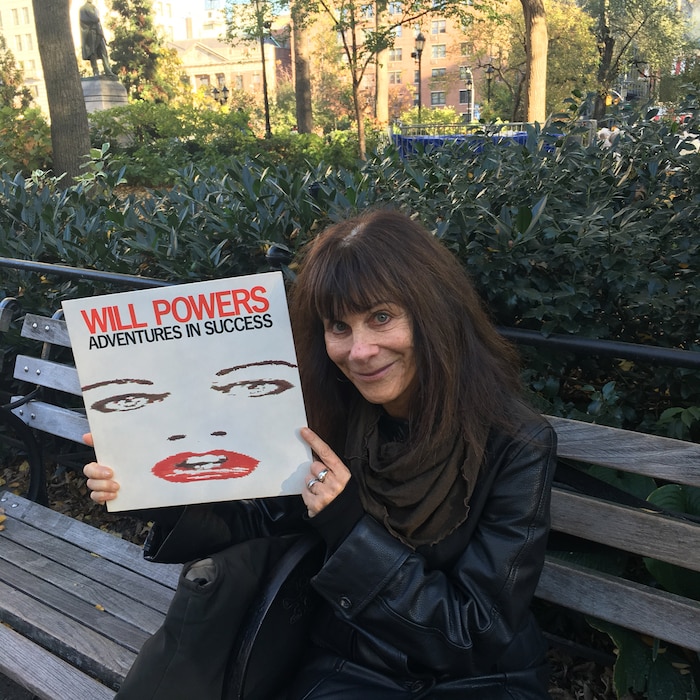 What did you study in college?
My two majors at University of Michigan-Ann Arbor were in English and psychology and my generation wanted to play rock & roll. This was 1966-67 and I was in a band called the Walking Wounded where I played bass and rhythm guitar. My friend Jim Osterberg was in the Prime Movers before becoming Iggy Pop and starting the Stooges. There was also the MC5 and Commander Cody and his Lost Airmen.
When I came to New York, it was decided for me to not pursue the path of becoming a musician. I went to work for Elektra Records and Jac Holzman allowed me to manifest my ideas. I made 16mm films on the Doors and Judy Collins for the label. There have been a few men in my life who have been powerful that recognized my creative contributions that I could make if they just let me go. One was Jac Holzman and the other was Chris Blackwell. That's hard to find, even in the 21st century. People want to go by past models of success. Blackwell and Holzman broke molds.
Danny Fields at Elektra came to Ann Arbor and signed the MC5 and the Stooges. Right around that time I met Josh White, creator of the Joshua Light Show. I was a director for him when ABC signed Joshua and we got to do ABC's In Concert. Josh was another one who allowed me to do things that women weren't really given the opportunity to do.
Photography wasn't intentional, although my dad was a serious amateur photographer with a dark room in the house. I grew up around it. I took pictures to storyboard the shoots. There were a lot of problems with ABC. They had this idea that rock & roll was just zooming in and out. I felt like I was always in a battle to get anything done.
What was it like seeing the Stooges back then?
Iggy was always highly inventive. The memory that stands out was at the Grande Ballroom. I opened for Iggy and Iggy came out from backstage with this silver tinfoil afro wig and he threw himself into the audience, which no one did at that time. Iggy is an original and he stayed true to who he is.
When did your focus shift to photography?
I always did portraits but never thought about making a living from it. One day at ABC, someone from London Records wanted one of my storyboard pictures for an album cover. They offered a $1,000 and being funny I said $1,500 and they said "okay." I didn't get $1,500 doing In Concert. Then I started looking at magazines and who would pay for photos. I didn't have to stay in the realm of music and I could travel. I didn't need a team. I could just make money by making pictures, which I loved to do. It's more centered to my nature, which is immediate gratification.
I went through every form of therapy: primal scream therapy, Dr. Casriel's group therapy, Freudian therapy. My thing was there's something to be gotten from everything.
How did Will Powers happen?
I always wrote songs and sang. I'm on background vocals for John Denver and Carly Simon. But I didn't think I was a good lyricist. And I knew I wasn't a good musician, but I know a lot of successful people who are neither. So I thought: "What could I do that's not like anybody else?" I have always been someone who hopefully helped people to realize their potential, whether I used the camera to show them that they could be beautiful or helping people to have a better stage presence by helping with their dancing. I opened doors for people.
In my lifetime, I had also been through every form of therapy I could think of. Whether it was therapy from a spiritual path like meditation, primal scream therapy, Dr. Casriel's group therapy, Freudian therapy. I had a teacher who studied with Sai Baba. My thing was there's always something to be gotten from everything. Even if you think that it's simplistic or baloney, there's something to be gotten from it. I felt like all those self-help books, from Dale Carnegie's How to Win Friends and Influence People to Vincent Peale's The Power of Positive Thinking, or The Greatest Salesman in the World, I'd read them and be laughing out loud. The stories seem so made up, but it didn't matter, there were germs of truth in them.
There were a lot of messages being delivered by pop music which people had no idea about. They were subliminal: people are driving in the car to them, or listening to them on Walkman headphones. For my music, I thought that if I could get some subliminal messages, make people laugh and most importantly, get people to dance... I don't think my record... When I was done with it, I realized it wasn't as danceable because you have to listen to the songs. That always bothered me.
In the early '80s there was a rise in New Age and self-help industries, but did you consider Will Powers to be subversive or was it a sincere gesture?
I was always into it. It would have been embarrassing to hop on the bandwagon. I felt that the viewer... I mean the listener... When I made the record, I told Blackwell that "I'm an optic music artist" and there hadn't been one of those. I was making my videos not to sell the record, but as a part of the whole thing. It will sell the record but that wasn't the intention. Intention was really important, not for those that observe or buy, but for the person making it. If you want to learn anything, you had better be clear on what your intention is.
Chris wanted me to move over to the UK to record and tour. [But] I'd been around rock & roll long enough to know how boring it is.
Where did the name come from?
At first, it was going to be John Doe. I just wanted to be anybody. Andy [Cavaliere], who was my partner in Grand Funk, he was the one who said "You can do anything; you say it and you do it." He was the one who gave me the name Will Powers.
And how did Chris Blackwell of Island Records become involved?
I was doing a lot of photography for Island Records. I was down in Nassau, Bahamas shooting Robert Palmer, Marianne Faithfull and Joe Cocker. It was late 1981. It all started with Robert Palmer, who had this James Brown riff continually playing on a loop in his house where I was shooting. I said "Why are you listening to this?" He was trying to figure out a melody and where he could take it.
Blackwell wanted me to get a shot of the three of them: Palmer with Marianne and Joe Cocker. And while Bob lived across the street from the studio, he didn't leave his house. They all tried singing to this riff and we were all drinking and singing to it. When they left, I asked, "Did you get something out of that?" And Palmer said, "no." So I said, "What about this?" And I started doing my white voice rap of Will Powers. He just flipped out and taped it. We were done by 6:30 in the morning – his wife and baby were asleep upstairs – and he called Blackwell and said: "Come over, I got something great."
Blackwell said, "I want to put it out." I said, "No, it didn't sound like how I wanted it to sound." Robert said, "I like it like this." I said, "Well, Robert you go off and do your version and I'll go do mine and Blackwell can decide." I said to Blackwell, "If you like what I do, we're doing an album, not just a single."
The song was an immediate hit in the UK. And the same for "Kissing with Confidence." And then Blackwell changed distribution and I got caught in-between in the US. No one in the US got "it." Chris wanted me to move over to the UK to record and tour. I had a band and tour support and he wanted to make sure I'd put all my attention into it, to where I'd have to stop taking pictures.
By that time I had a studio and employees and I didn't want to let go of it. I'd been around rock & roll long enough to know how boring it is. Even when you're successful, the same types of people come backstage and it's like you're in prison. Even when Will was big, I'd be put into a hotel room for three days to do foreign press. I would just think, "Three days of my life just passed."
And I didn't have Andy [Cavaliere], who might have convinced me to soldier on. I was very alone in it. Andy died right at the end, before it was coming out. The cover changed, the name of the album changed to Dancing for Mental Health, as we played those parts together and I was emotionally devastated. The original sleeve wound up being the single, the 3D animation of my face. But when Andy died, I changed it. He had given me this photo of these two statues dancing and I used that as the sleeve, though it looks like something from K-Mart. I wished Blackwell had stopped me and we had kept the original artwork. I don't like dealing with show business, much less music business.
You had quite the cast on Dancing for Mental Health: Carly Simon, Todd Rundgren, Sting, Steve Winwood, Nile Rodgers. What was the environment like in Nassau?
I recorded wherever I could. If I was traveling somewhere, I would set up a session, as it saved money, whether I was in London, New York or Nassau. It was a unique situation. I would describe what I wanted. I put them together as a producer because I felt they could open up creative doors for one another. It wasn't about them doing something for me, it was also about them doing stuff together.
Steve Winwood really hadn't played with others in such a long time and I thought, "He should work with Nile." When I called up Nile and said Steve Winwood was in, he said: "I'm there." Steve played on every track. Blackwell wanted me to help bring Steve out, as he was way out in the countryside with his family. He had made Arc of a Diver pretty much in isolation. That transition was really important for Winwood, as he realized how much he enjoyed playing with other talented musicians.
Sly & Robbie worked on "Happy Birthday" and I'd tell them the kind of feel I wanted. What was good for me is that I have a language that people who know me: Steve, Todd, Sting, they know what I'm saying. It's difficult for me to work with people who I don't know well. For Sly & Robbie, you just got to let them play. "Adventures in Success" is just me, Sting, and Steven Stanley doing the keyboard part. Sting plays most of everything.
How did you get your voice like that?
I used a vocoder and worked with lots of different possibilities. I wanted it to be neither male nor female. I wanted it to be one's supposedly inner voice. I don't know if I was successful with that, but that was where I was going with it. Todd taught me how to use the vocoder.
It comes out so subtly.
It took a lot of work to get it like that. You have to talk a certain way with a certain rhythm pattern: "You. ARE. An. Im. PORT-ant. Per-SON. a u-NIQUE. Indi-VID-ual." You can hear the ups and downs and make a sine wave that matches it. You have to do it in a certain way for the voice to modulate like that.
I keep working on Will Powers, have four tracks done and keep thinking about doing a DVD of the album, but I keep asking the question: "Why?" Knowing what you have to go through to put it out there, when I create something, I have to feel like I'm 100% behind it. As I'm older now and so many people I know have passed, I don't know what I want to do that for.
What do you remember most fondly about that time?
I remember being in my office in New York and hearing it come on the radio. That was really weird. It was great, but it was weird. I had worked on Will for such a long time and it's like... having never had one, but it's like having a baby. It exists outside of you. Someone other than me was playing it, which I thought was amazing.