RIP Blowfly
The president of Blowfly Music pens an obituary for a hip hop pioneer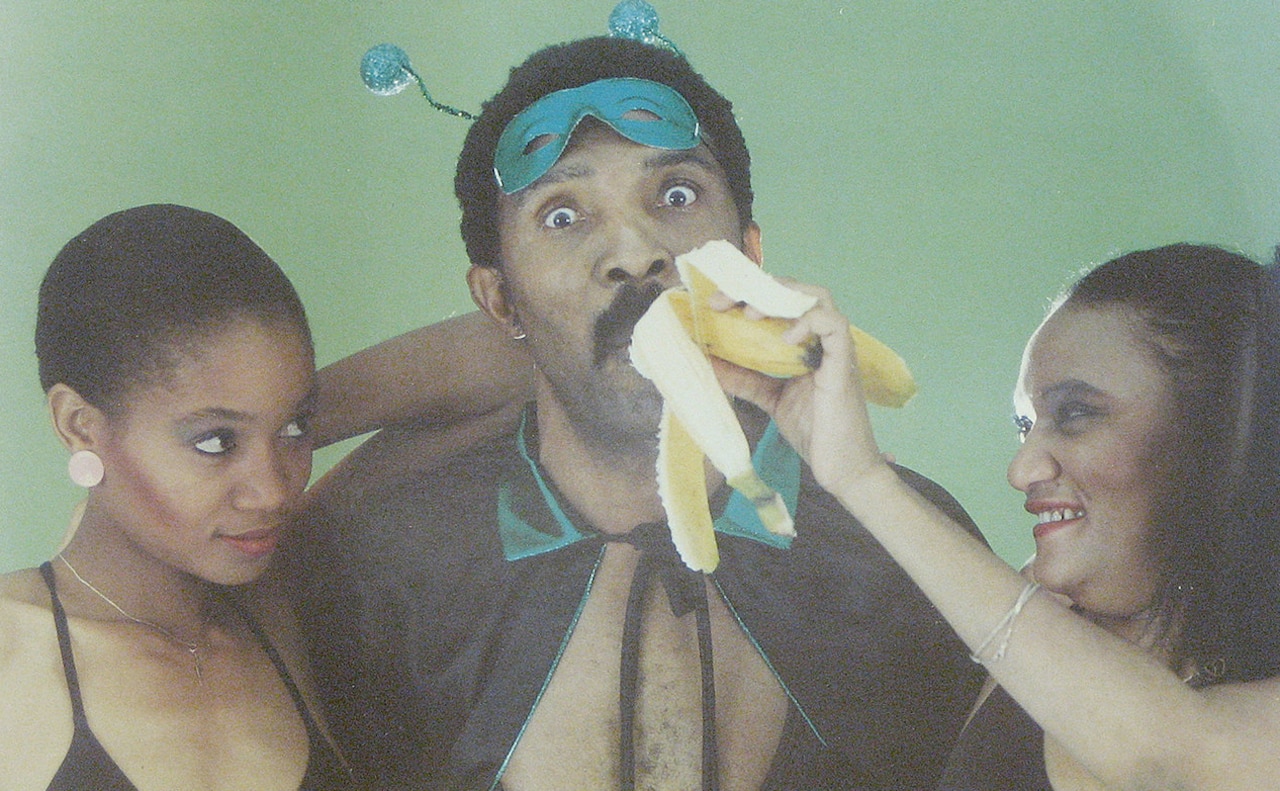 R&B music legend Clarence Reid, who led a dual musical life as a soul singer, producer and songwriter who innovated the "Miami Sound" of the late '60s and '70s, and pioneered hip hop via his X-rated alter-ego "Blowfly," died Sunday, January 17th of liver cancer and organ failure. He was 76.
Reid's recording career spanned 53 years, beginning with a 1963 Clarence Reid & The Delmiras single on the Nuria label entitled: "I Don't Want the Leftovers." It culminates this coming February when Saustex Records releases the 29th, and final Blowfly album: 77 Rusty Trombones.
In between those two records, Reid changed the shape of music twice. After releasing a string of modestly successful soul 45s between 1963 and1966 under his own name, including releases on Nashville's Dial Records and New York City's Wand/Scepter, Reid began to find his groove in Miami's Liberty City neighborhood, as the staff songwriter for Johnny Pearsall and Willie Clarke's Deep City Records. In addition to writing and producing songs for himself, Reid did the same for a variety of Miami singers, including Helene Smith and Paul Kelly.
Reid's life changed forever in 1966 when a then-12 year old Betty Wright walked into Johnny's Record Shop, which doubled as Deep City's headquarters, and sang along to a song playing in the store. Reid heard her, and the next year Deep City released a Reid/Clarke penned-single: "Good Lovin" b/w "Paralyzed." One year after that, Reid brought Ms. Wright to Henry Stone's & Steve Alaimo's Alston label and with Clarke, wrote and produced her first smash hit: "Girls Can't Do What the Boys Do." Four years later, the trio paired up for Ms. Wright's signature classic: "Clean Up Woman." It was a million-selling, worldwide smash that peaked at #2 on Billboard's R&B chart.
Reid became the staff songwriter at Stone & Alaimo's TK label family, and wrote the bulk of his 43 charting Billboard hits there. Those hits included Gwen McCrae's "Rocking Chair" which topped the R&B chart in 1974, and his own "Nobody But You Babe" which hit #7 in 1969. Reid mentored and wrote songs for nearly every artist on TK, including KC & The Sunshine Band. Their singer, Harry Wayne "KC" Casey, first heard Junkanoo music at Reid's wedding – which was performed by Reid's father-in-law's band – "The Sunshine Junkanoo Band." As TK Records and its subsidiaries grew into the world's biggest independent record label in the 1970s, Reid's highly influential amalgamation of southern soul, funk and Caribbean music became known worldwide as "The Miami Sound."
While busy making his fellow Alston & TK artists famous, Reid found a personal creative outlet via his character Blowfly. Blowfly dated back to his early childhood on sharecropping farms in his birthplace of Vienna, Georgia and neighboring Cochran. After Reid's father, Dock, died in World War II, young Clarence was forced to leave school and work the farm. As a means of revenge, he wrote sexually perverted parodies of his favorite country songs from The Grand Ole Opry radio show. The bosses on the farm loved the nasty songs young Reid sang, and would pay him more to sing for 15 minutes than he typically earned in a week of hard labor. When his grandmother learned how he earned the money, she declared that Clarence was "a disgrace" and "no better than a Blowfly."
After being told by a playmate that "without blowflies, the world would be consumed by germs," Reid held his alter ego dear. He used it both as a means to earn money, and a way to meet famous R&B performers, who delighted in hearing their tunes sung with Reid's dirty words.
In 1971, Stone heard Reid plunking a dirty Otis Redding parody on the piano in his office, and ordered him into the studio. The result, a hilarious LP entitled The Weird World of Blowfly, was an instant hit. X-rated "party records" by the likes of Redd Foxx and Rudy Ray Moore were in vogue, so Blowfly cranked out 12 more albums until TK went bankrupt in 1982 amid the sudden death of disco music.
As his Blowfly records grew in popularity, Reid began to incorporate "soul talking" – despite the protestations of Stone. 1977's Disco earned Reid a lawsuit from Stanley Adams, then the president of ASCAP, for turning his "What a Difference a Day Makes" into "What a Difference a Lay Makes." Disco also featured a song entitled "Shake Your Ass" which features a rapped introduction, and has a cadence, rapped on the beat, that would pass for hip hop in 2016.
In 1980, Stone, suddenly changed his stance on Blowfly's rap songs after the success of The Sugar Hill Gang's "Rapper's Delight." Instead of burying Reid's signature Blowfly song "Rap Dirty" aka "Blowfly's Rapp" – Stone promoted it and released it on two albums and two singles. The burgeoning hip hop scene latched on to "Rap Dirty." The song featured a narrative about battling a KKK Grand Wizard that was far more advanced than other raps of the day.
His influence is huge: Artists like Snoop Dogg, Too $hort, The Wu Tang Clan, Public Enemy, Kool Keith, Del The Funky Homosapien and Atmosphere have all cited Blowfly as a major influence on their work. Countless more, including Beyonce, The Jurassic 5 and DMX have sampled Reid for their hits.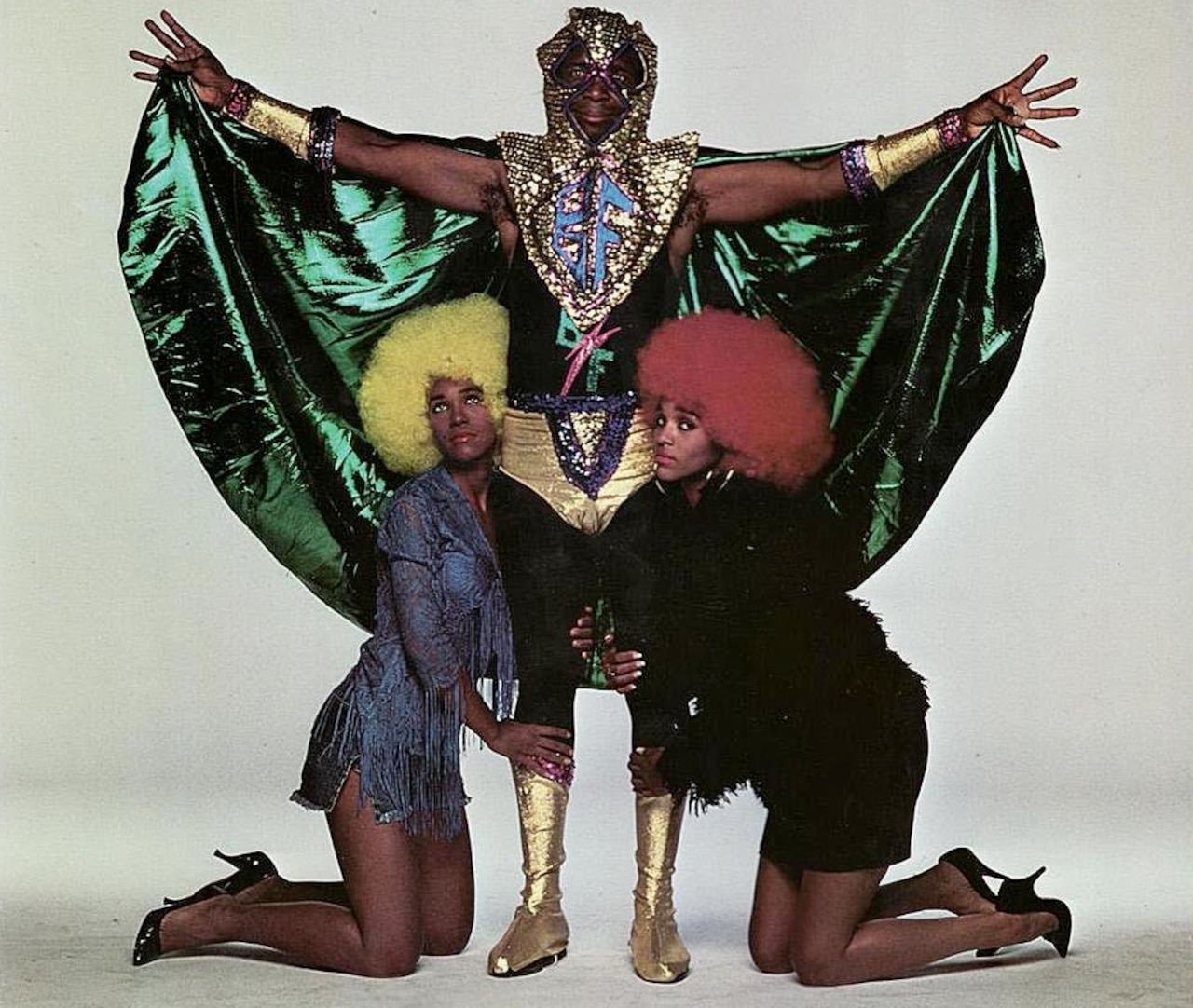 In 2005, after a six-year absence from recording, Blowfly released "Fahrenheit 69" on Jello Biafra's Alternative Tentacles label. This began a five-year spree that saw the release of three albums and 300 touring dates. In 2011, The Weird World of Blowfly, a documentary about Reid's career shot during Blowfly's 2008 world tour, was released. The interest the movie generated reinvigorated Blowfly's career. In 2013, Blowfly performed at radically different venues, including the Insane Clown Posse's Gathering of the Juggalos in rural Illinois and MOMA PS1 in New York City.
Nonetheless, in 2014 Reid came within a week of losing his home due to unpaid property taxes. Thanks to his fans contributing to an online crowdsource campaign and a series of benefits headlined by rappers Too $hort, Kool Keith and Del The Funky Homosapien, Reid was able to remain in his house. He also played his sole Latin American show in San Jose, Costa Rica and performed with his fellow dirty Miami rappers 2 Live Crew in Vancouver at Fox Cabaret. On October 30th, 2015, Reid returned to the Fox on his last tour – and sold it out a final time.

Clarence Reid is survived by a large family. Four children: daughters Carole Reid King and Tracey Reid, two sons named Clarence Henry Reid Jr. Sisters Virginia Bryant-Lawrence and Deborah Ann Williams. Brothers John Richard Collins, Johnny Collins, Larry Collins, Floyd Collins, Tyrone Collins and Clarence Lamont Collins. Granddaughters Semoia Reid, Christina Reid, Vikiria Reid and Grandson Julius Reid. Two siblings preceded him in death: Norman Bruce Collins and Tyres Denise Weathers. As did his beloved Mother Annie Collins, stepfather John Collins and father Dock Reid. Services are pending. For more information, visit facebook.com/blowflyofficial.