Interview: Farmer Carl Dene, UK DJ Pioneer
From the DJ History archives: Bill Brewster talks to a key figure in the story of northern soul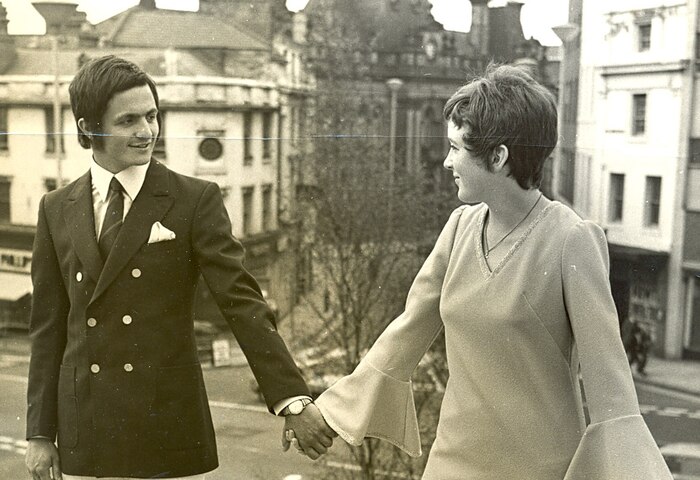 Before there was northern soul and before there were £15,000 records, there was Carl Woodroffe, AKA 'Farmer' Carl Dene. An original mod, Dene travelled all over the country to all-nighters like Manchester's Twisted Wheel and the Mojo in Sheffield, before taking up spinning himself. A rare soul collector, he's the antecedent of northern soul pioneers like Ian Levine, Kev Roberts and Richard Searling, and his residency at the Catacombs in Wolverhampton was a crucial proving ground for the nascent northern sound.

By emphasising collecting and connoisseurship he set the tone for the vinyl obsessives who followed. He also alerted the sleepy UK music industry to the possibilities of hit records emerging from the dancefloor. One of the first soul records to be crossed over from the clubs rather than the radio was "Hey Girl Don't Bother Me" by The Tams, which came from the crates of 'Farmer' Carl. This interview, presented as part of RBMA's partnership with DJ History, took place over the phone in March 1999. – Bill Brewster
When and where were you born?
Birmingham in 1945.
How did you get into collecting records, especially black records?
It all started in 1964, when I first went to the Twisted Wheel, at the end of 1964. The sort of music being played at the Wheel you really couldn't hear on the radio and in the ordinary clubs.
How did you find out about the Wheel?
If I remember correctly, it was just word of mouth. And the fact that there was a similar club going on at the same time in Birmingham called the Whiskey A Go Go. People used to know it in Birmingham as Laura Dixon's Dance School, because that's where it was held.
Was that an all-nighter?
Yes.
Did they play similar music there?
Yes.
Do you remember which disc jockeys played?
There were a number of disc jockeys there. They were mainly collectors, but there was no main disc jockey.
And there was no alcohol on sale?
That's right.
What was your impression of the Wheel the first time you went?
It was different to anything else I'd been to before. And, obviously, the atmosphere, because it was an all-nighter. There weren't many all-nighters going on then, maybe a couple down in London, the one in Birmingham.
The comment we always used to hear from the police was, "Well, what's the point of raiding the place when we know where all the villains are?"
Wasn't there also the Mojo in Sheffield where Peter Stringfellow played?
I met Peter Stringfellow when we went there.
Tell me about the Mojo, because people say it was important.
Well, it was. The Mojo was a counterpart to the Wheel. I only went once to the Mojo, during a holiday weekend. Somebody introduced me to Peter Stringfellow, and I think he'd heard of me. He probably wouldn't remember me. I was playing at the time. The Mojo wasn't so much a club-type atmosphere. It was more like a dancehall.
You had lots of rooms at the Twisted Wheel, both upstairs and downstairs, and the room where the groups would play. The Mojo wasn't like that. It was bigger. It therefore hadn't got quite the atmosphere, but that wasn't the fault of the records. I tend to think that the Mojo grew out of the Wheel, to be quite honest with you. But it was certainly a very, very good place.
Peter Stringfellow was the DJ then?
Yes.
He had good taste then, even if he hasn't now!
He certainly was the DJ, and I met him when he was standing behind the record decks.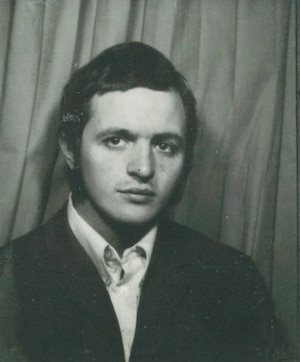 So tell me about the Wheel.
The Wheel was quite unique because it had that quite compartmentalised feel to it, with the various rooms.
This was in Brazenose Street?
Yes.
Do you know when they moved to Whitworth Street?
About 1967 I think. It might have been early '67. I went every week from about 1965 to 1966. They'd have a major name one week on, then a local band on the next. But the atmosphere was still there no matter, and what you got was an opportunity to listen to different kinds of records. Certainly in Brazenose Street, the band would be on in one part and the records would continue to be played in another. I remember seeing Georgie Fame there. You would get quite regular USA visitors.
What kind of music of was being played? Roger Eagle said he was dictated to by the pills that were being taken, the tempo became faster.
The records that were popular around the time I was there, in 1965 era. Early 1966. "Call On Me" by Bobby Bland, "Sweet Thing" by The Spinners, "All for You" by Earl Van Dyke, "It Keeps Rainin'" by Fats Domino, "The Jerk" by The Larks, "(Girl) Why You Wanna Make Me Blue" and "The Way You Do the Things You Do" by The Temptations. And three that always followed each other: "Fanny Mae" by Buster Brown on Melodisc (it also came out here on Sue). Another one, because it came out on a UK label, was Wayne Fontana and "Something Keeps Calling Me Back," it was the B-side to "Pamela Pamela" and "I Need Someone to Love Me" by Errol Dixon. They always used to be played one after the other. Then of course, there are the more well known ones now like "What's Wrong with Me Baby" by The Invitations and "Scratchy" by Travis Wammack, an instrumental.
Did that kick off that instrumental thing, because I thought "Six by Six" was an early one?
No, that was later, that was more 1969. It was a follow up to "All for You." What other ones were there: "Picture Me Gone" by Evie Sands. There was one that Roger Eagle used to play regularly and I actually bought him off him. "I'm Not Going to Work Today" originally by Clyde McPhatter, but done by Boot Hog Pefferly and the Loafers. Clyde McPhatter did it on Stateside. That was a good mid-tempo one, sort of like the Drifters. A real one off. Clyde McPhatter's wasn't played, it was Boot Hog Pefferly's version that got played. It really hit me that one, so I bought it off him for £1/10s, which was a lot of money then!
You've gotta find room for that one, because it's one that people from that time will remember. It was unusual to buy records like that in those days, you wouldn't see people walking around with a box of records then. The DJ would have records, and there would be the odd collector like Brian Phillips. I used to write to him about records. He was more of a collector than a DJ, though he did become well known shortly afterwards as a DJ at the Wheel.
So, the old Wheel used to be on until about seven in the morning. And eventually they threw people out a little earlier, and it changed to six o'clock and people would be wondering what the hell to do with themselves. But that club was rife with pills. People would bring them in with them. And the comment we always used to hear from the police was, "Well, what's the point of raiding the place when we know where all the villains are?" They didn't want to spread the problem around the city! The atmosphere there was quite incredible though.
There were other places to go on a Sunday morning after the Wheel closed. There was a club in Bolton, I can't quite remember the name, it used to open at 12 o'clock. I used to come back from the Wheel, sleep for about three or four hours and then go down to the Chateau Impney in Droitwich, which was a Sunday afternoon club on from four till seven. People used to travel from all over the midlands to go there. Same sort of music. I worked there for a good year or two. This was after the new Wheel, in 1968. That was a well-known venue. It was there that I was headhunted for the Catacombs.
Had the Catacombs started then?
It was in about 1969. The owner came round and asked me if I would do a couple of bookings at the Catacombs. The DJ at the time was new on the scene and he didn't have the records that I'd got. The DJ at the time it first opened was Alan S [Smith]. They were looking for the more specialist tunes that I had. And Wolverhampton had a very big northern – or rhythm & soul as we used to call it – following at that time. Just going back again to the old Wheel, going back to '65, the Impressions' records were very popular then: "It's All Right," "Woman's Got Soul." These were really counterparts to the early Motown sound that was around then. The Chicago sound, I suppose.
And these were all Curtis Mayfield productions. He produced a lot of the Major Lance stuff, too, didn't he? Was he being played earlier on?
Yes, you're right to spot that. He was. "Everybody Loves a Good Time."
How did you get your nickname?
Everybody was choosing names that were different. At the time there a guy called Roger "Twiggy" Day, who was on Radio Caroline then. I used wear a hat and somebody said, "Have you got your farmer's' hat on today?" So then it became Farmer Carl. The Dene comes from people like Carl (Wayne), who was in the Move, although then he was in Carl Wayne & the Vikings.
Whereabouts were you getting your records from?
In 1964 and '65, there was no one importing records. The other records that were being played at the Wheel were not imports. They were UK issues. In '64 and '65, there were very few imports. They started coming in 1966 when shops were starting to import them. I think Dave Godin started to import them. There was a shop in Manchester, there was a shop in London.
I used to go to a record shop called the Diskery. Most of the DJs used to go there, because they would have a lot of stuff. If you went into another shop and asked for the Impressions, they would say, "What are you talking about?" But Diskery would have all the stuff on Stateside, on Motown. It was a real goldmine for records.
Where did you find out about new releases?
Well, in 1964 and '65, the only place we found out was from the Diskery. There weren't any magazines to speak of.
Were was the first place you DJed?
Le Metro club in Birmingham, which was a converted railway arch. It was actually where they filmed one episode of the '60s soap opera United. They came and filmed the club, but it was a very, very good club, and well designed too. I worked there for three years, twice a week.
When you started at the Catacombs you had records that they didn't have at the Wheel. Did you bring up stuff to them?
Yes, I did. Well, because I'd been buying records since the early '60s, when the new Wheel came about, because I'd accrued these records, a lot of which had never been played in a club, and I'd bought them off the shelf, I'd introduce them, as my own inventions, if you like. We used to play them covered up, so people wouldn't know what they were. Do you know about this?
Yeah, there's a guy called Count Suckle in '63 at Roaring Twenties in London who did this. When did you say you were doing it?
He was doing it before me. I was doing it from about 1965.
Were you inventing names for them as well?
We'd get a record we didn't want, and cut out the centre and stick it on top of the record. And because it already had a name on the label, that would throw people. So you put it on top whatever record you were playing at the time, and it would cover up the record you were playing.
Do you remember some of the records that you did cover up?
Yes. "Darkest Days" Jackie Lee, and more recently Carl Douglas. My main claim to fame, which I forgot, is "Hey Girl Don't Bother Me." We used to play that in the George Hotel in Walsall. Although it came out in 1964, we were playing it around 1968. We also used to play it at the Chateau. We didn't cover it up. And everybody, particularly the girls, went absolutely wild about it. And they would all go to their local record shops and ask for this record. The shops would ask the reps, who would tell them that it was deleted. The number of requests they were getting for that record must have far outweighed anything they'd had before. The company reissued it. I remember at that time Peter Powell, who was from Stourbridge, near to the Chateau in Droitwich, and I think he'd heard it and brought it on to the radio. He'd heard about the clamour for the record.
What station was he on?
Radio 1.
Who did you show it to at the Wheel?
I don't know that I ever took it up there. I was only going to the Wheel very occasionally by then. Oh yes, another thing we used to cover up was Donald Height "She Blew a Good Thing," a cover version of the American Poets tune which was a big one at the Wheel.
How long did the Catacombs last for?
It went from 1968, but it ran through to 1974 or '75, but its heyday was 1969 to 1970.
It was on Temple Street, wasn't it? But what did it look like?
It was an industrial premises that had been converted. Not a big club, only 500 or 600 people maximum.
And what hours?
Eight till 12. Not all-nighters, they brought them in in the early '70s.
Do you remember any records that you introduced to the new Wheel?
I don't know whether I introduced it, but it wasn't played very often and it became very popular. "Tired of Being Lonely" by the Sharpees on Stateside. A big sound up there that was probably started at the Catacombs was Gene Chandler and Barbara Acklin "From the Teacher to the Preacher" on Brunswick.
Another record that was very popular at the Chateau that I think I introduced to the new Wheel, "I'll Do Anything" by Doris Troy. Then there was my own discovery "Baby Reconsider" [by Leon Haywood], which found its way there through one of my Gloucester collector friends, either Froggy or Docker, I can't remember which. I bought it from a shop called Moores in Leighton Buzzard who were importing records at the time.
Isn't that the one Tony Blackburn covered?
He did!
Another Barbara Acklin tune that was big, was "Love Makes a Woman," wasn't it?
Yes, you're right. That was very popular at the new Wheel. I still play that now.
Which ones do you regard as the big Catacombs records?
"Breakout" by Mitch Ryder and the Detroit Wheels, "Fife Piper" by the Dynatones (big at the new Wheel also), "At the Top of the Stairs" by the Formations, "Let the Good Times Roll" by Bunny Sigler, "Right Track" by Billy Butler, "Wade in the Water" by Marlena Shaw, "Candy" by The Astors and "Walking Up a One Way Street" by Willie Tee (big at new Wheel too).
Do you remember any other records like the Tams that crossed over?
"Just a Little Misunderstanding" by the Contours, one of the best dancing records of all time, which was popular at the new Wheel and everywhere else. You really can't go without mentioning it. Classic sound. That came out originally in 1966. The A-side was called "Determination," so this was the B-side. "These Things Will Keep Me Loving You" by the Velvelettes. Issued in 1966. I'm sure it's been in the charts.
July 1971?
Oh, right.
Were these ones that broke out generally from a number of clubs?
I think they were. It would be wrong for me to claim any kind of responsibility for those. I did my fair share, there's no doubt about it though. Oh yeah. [He's flicking through his boxes, while he's talking.] This one was the biggest after "Hey Girl Don't Bother Me" probably. Mary Wells' "What's Easy for Two Is So Hard for One."
Don't know that one.
Big at Catacombs.
Wasn't a hit though.
Wasn't it? It was a 1963 record that all the girls used to like. A good dancing one as well.
It was a top 30 hit in the US in January 1964. [Bill's flicking through his books at same time.]
Oh, so you've got all your facts there!
Er, yeah. Did you play any of those records that subsequently became known as funk, such as James Brown?
Oh yes! For James Brown you've got to go back to the old Wheel. There was stuff – again very popular at the old Wheel, at the top of any list – "Night Train" and "Out of Sight" were some of the big ones, another one was "Tell Me What You Gonna Do." Then, of course, there were later James Brown records, like "It's a Man's Man's World," which were more pop-soul rather than R&B-soul. Yes, I did play him certainly. In the late '60s red Atlantic was very popular and most DJs then were playing it. The Arthur Conleys, stuff like that. I played my fair share of it, but it was the rare soul, the more sophisticated stuff was what I liked playing personally.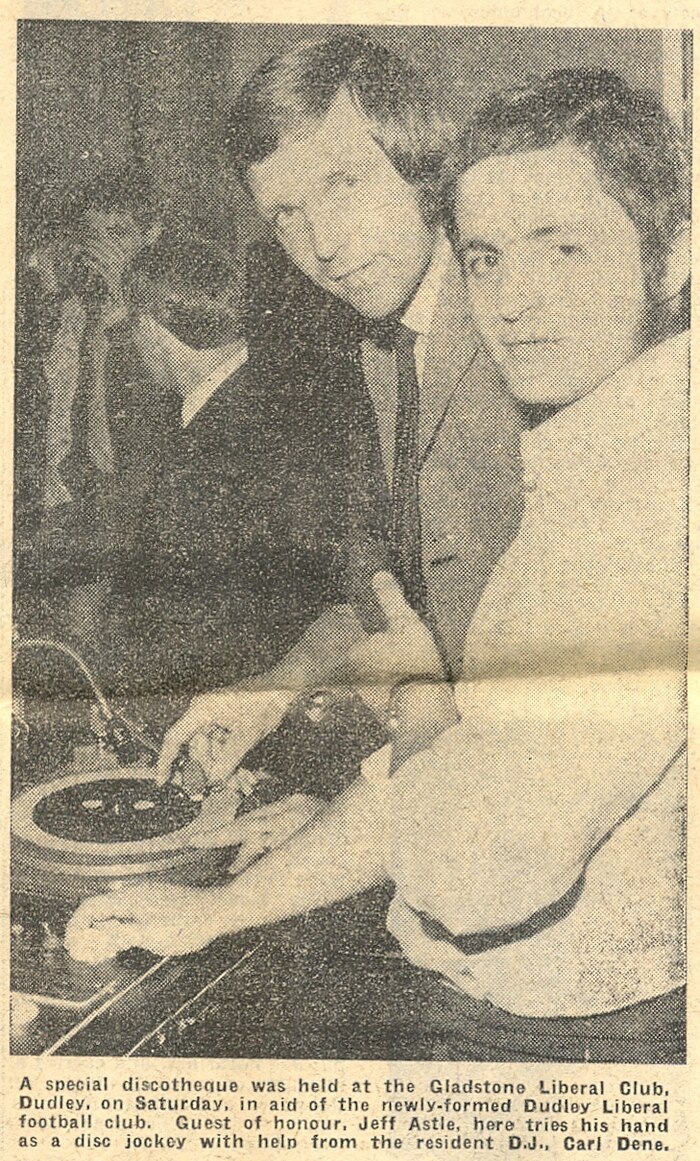 Why did that rare soul thing grow? Where did it come from?
I think it was because you couldn't hear it anywhere else. It was so unique. You wouldn't hear it on the radio. You wouldn't hear it in a regular nightclub. You'd have to go to a chosen place; and there were only a handful of those around. Part of the enjoyment was actually travelling there. Looking forward to going. And the motorways didn't really exist then as they do now. The M6, for example, didn't start until you went north of Cannock to go to Manchester. Likewise, the M1 to London, you would have to go down to the A45 to Coventry and join the M1 from there. It was a holiday going to Manchester or Birmingham or London.
Did you go to any of the clubs in London?
No, I didn't. Some of the people from the Whiskey-A-Go-Go went. I always preferred Manchester to be quite honest. Having been there, you don't tend to change your habits; like watching a football team. Certainly the travelling and the uniqueness was key. It was a day out. You'd go out with a change of clothes.
Certainly, at the Twisted Wheel, one of the things that we did do in Birmingham, was take up mohair suits to the Twisted Wheel. People used to go in casual clothes, so we would wear mohair suits and ties, shirts. And you'd try to get up there with your suit in pristine condition. The looks we used to get, from people who were dressed casually, were amazing! You'd go up with your jeans on and change into your suit for the all-nighter. And then change back into your casual clothes to come home.
What other clothes were people wearing at the old Wheel?
Mohair suits, smart. Just smart clothes of the day. You'd be wearing your mohair suit, shirt and tie in a stifling atmosphere with the heat. You'd be wringing wet with sweat, but still wearing your suit when you came out of the club! It was always a good way of endearing yourself to the women. It went down well, that.
What did the girls wear?
I don't remember to be quite honest! Then of course, there were records that were very popular at the Wheel, like "You're Ready Now" by Frankie Valli. That was reissued and got into the charts, I think.
1970.
Yeah. The original version came out in 1966.
That was big at the Wheel?
Yes, and other soul clubs, too.
How far and wide were people travelling from?
Well, the Wheel you'd have people travelling from the east, places like Yorkshire, Sheffield, Huddersfield, coming from places like, there was a guy that used to come from Scunthorpe, Grimsby...
Why do you think it was that in London they got caught up in psychedelia, while in the north they remained unaffected by it?
I can't explain that at all. I think the tune was pretty important to the collectors in that time: Impressions, Major Lance, "Candy" by The Astors. The northern scene picked up on a number of red Atlantic records. "Walking Up a One Way Street" by Willie Tee, "Baby Help Me" Percy Sledge, "Can't Get You Out Of My Mind"...
But going back to the original question, I think it's probably largely due to tastes developing separately, because they never intermingled. Most people in the north of the England didn't bother to go down to London. Most people in London didn't bother going north of Watford.

This interview was conducted in March 1999. © DJ History

For the sounds of Chateau Impney and the Catacombs, check out the playlist below exclusively compiled by 'Farmer' Carl Dene for DJ History.