Take The Power Back: Black Artist-Owned Labels
At the height of their careers, Sam Cooke, Curtis Mayfield, James Brown, George Clinton and Prince all formed their own imprints. Michael Gonzales tells the story of how they did so – and what happened next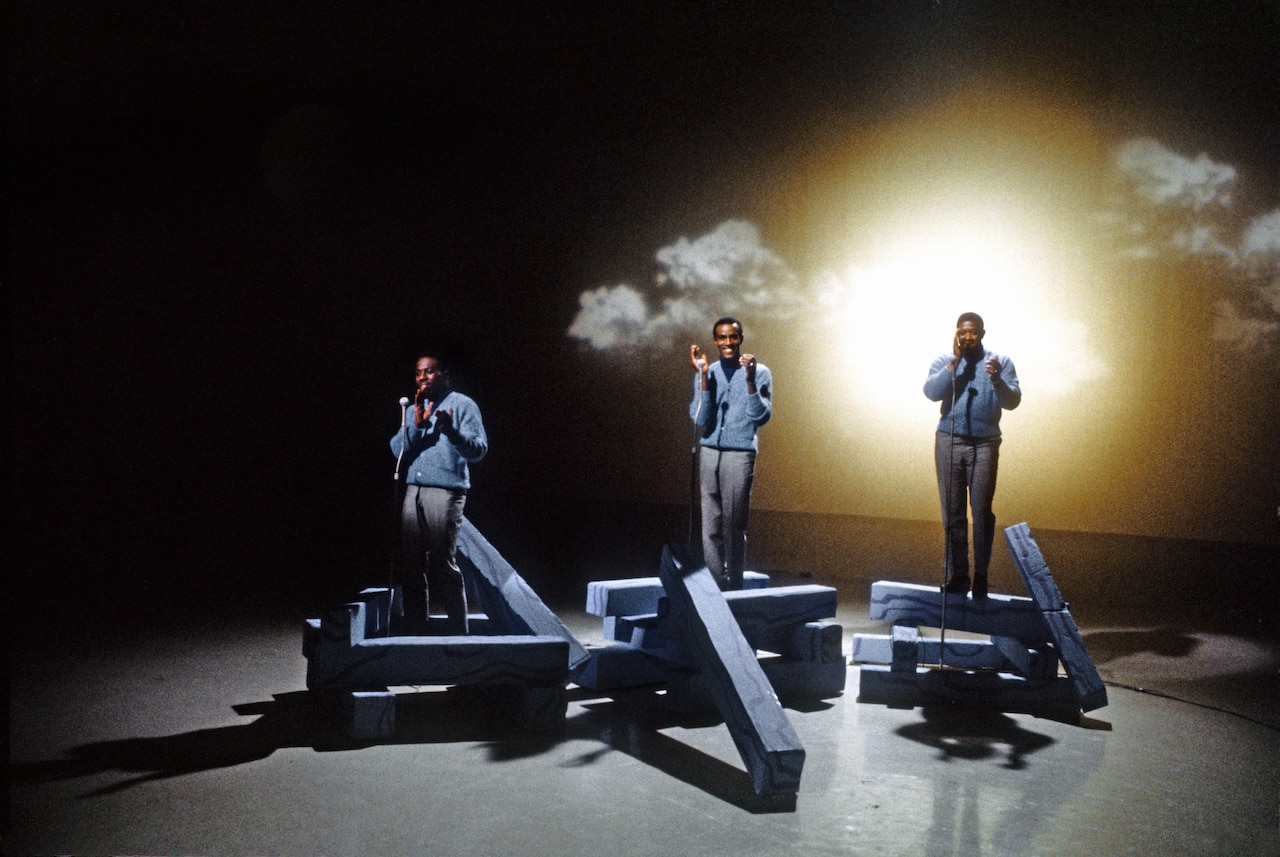 Most old school soul labels were owned and operated by folks who'd never played a note, sang a verse or traveled overnight on a bumpy bus ride to get to the next gig. That narrative only began to change in 1959, when singer Sam Cooke founded SAR Records in Los Angeles. After years of working in a profession that regularly ripped off artists for song rights, publishing, licensing and other monies, Cooke was the first major black artist to start his own independent record label.
Cooke's power move wasn't only bold; it was a revolutionary DIY act. While artist-run record companies would later be called "vanity labels," for Sam Cooke and those he inspired – including Curtis Mayfield, James Brown, George Clinton and Prince – having a label was less about ego and more about controlling their music. As writer Kevin Young says in his book The Grey Album, "Retaining and creating your rights... is part of soul's aim."
The stories of SAR Records, Curtom, People, Uncle Sam and Paisley Park reflect a backlash against the institutionalized racism of the music industry and an artistic emphasis on commercial as well as creative freedom. The artists responsible for these labels are legends for their music as well as iconoclastic businessmen, and their imprints reflect attempts to repaint the music industry in their own image, paving the way for a future generation of artists unwilling to accept artistic viability and economic control as mutually exclusive.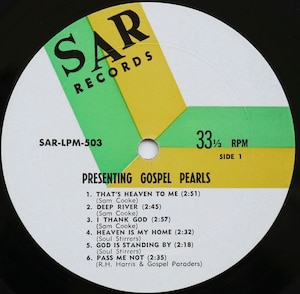 SAR Records
When Sam Cooke was killed on December 11, 1964 at the age of 33, there was speculation he was murdered for acquiring too much economic power behind-the-scenes in the predominantly white music industry. Born in Mississippi and raised in Chicago, Cooke had transformed himself from gospel harmonizer to international soul star, but he wanted more than cutting sides for RCA Records with producers Hugo & Luigi and crooning at the Copa. Cooke began working toward becoming a creative mogul in both the studio and the boardroom, and in 1959 he established SAR Records alongside songwriting partner J.W. Alexander and manager Roy Crain.
While Cooke sang and wrote pretty pop records ("Cupid," "Another Saturday Night") as well as the monumental civil rights anthem "A Change is Gonna Come" for SAR, he also crafted gritty gospel and R&B recordings for the roster of pros and protégés. "Sam had that canny thing about him, where he could just look at you and say, 'I'm going to write something that fits you,'" Cooke's younger brother L.C. told a reporter in 2014.
Opening offices at 6425 Hollywood Boulevard, SAR acts included Cooke's former gospel group the Soul Stirrers, whose "Stand By Me Father" was SAR's first release, underrated soul screamer Johnnie Morisette ("Don't Throw Your Love on Me So Strong"), funky piano prodigy Billy Preston ("Greazee"), Johnnie Taylor ("Rome Wasn't Built in a Day"), and former church boy Bobby Womack, who, along with his brother Cecil, fronted the Valentinos ("I've Got a Girl"). "We wanted to give young black artists the benefit of good production," Alexander told Cooke biographer Peter Guralnick. "We used top studios. We didn't short cut."
Based in L.A., the label had access to talented studio musicians including guitarist Rene Hall, drummer Earl Palmer and tenor sax man Plas Johnson. SAR was set to release an album by L.C. Cooke ("Put Me Down Easy"), but after the label closed its doors in 1965 following Cooke's death, the project was shelved until 2014.
Curtom Records
Chicago native Curtis Mayfield knew Sam Cooke from the Windy City scene and, like Cooke, had started his career as a gospel singer before transforming into the soulful auteur behind the doo-wop inspired Impressions. Eleven years younger than Cooke, Mayfield was influenced by Cooke's entrepreneurial spirit and in 1960 set up Curtom Publishing with then-manager Eddie Thomas. In 1968, after partnering with Neil Bogart from Buddah Records for distribution, Curtom Records was born.
Competing with local legends Chess Records, the first album released on Curtom was the Impressions' This Is My Country, which featured the songwriting skills of house arranger Donny Hathaway on "Gone Away" and "You Want Somebody Else." In the beginning, the Curtom sound was heavily harmonic, modeled on the Impressions, but the label also wasn't afraid to dabble in funk or psychedelic soul.
Before Hathaway signed to Atlantic Records the following year, he recorded the duet "Thank You" with June Conquest and encouraged Mayfield to sign funk rockers Baby Huey & the Babysitters. Led by 400 pound singer Jimmy "Baby Huey" Ramey, the group became Curtom's most famous (and infamous) act. While their version of the Mayfield-penned track "Hard Times" has been sampled often, Baby Huey's nine minute cover of Sam Cooke's "A Change is Gonna Come" was a haunting Chitown hoo-doo blues number stunningly punctuated with echoing shrieks, howls and a spaced-out rap about childhood, drugs and death. Tragically, Ramey overdosed on October 28, 1970; the album was released four months later. That same year, overlapping with his work with Baby Huey and the Babysitters, Mayfield released his self-titled solo album Curtis via Curtom and replaced himself in the Impressions with Leroy Huston.
Inside the Curtom Records office was a 16-track studio where Mayfield wrote, produced or oversaw sessions for the Five Stairsteps & Cubie (Love's Happening), the Natural Four (Heaven Right Here on Earth) and Hathaway's college roommate and co-writer of "The Ghetto," Leroy Hutson (The Man!). Other Curtom staffers included arrangers Johnny Pate and Richard Tufo, engineer Roger Anfinsen and session guitarist Phil Upchurch.
There were times when I would go to the studio at three in the afternoon and leave at seven the following morning.
"I played on Linda Clifford, Leroy Hutson and practically everything else that came out of Curtom Studios," Upchurch said in 2009. "Curtis came into the studio with the music concept and the melody and told us what he wanted us to play. He always had a basic sketch in his head, and the songs would start coming together from the base of what he brought to the floor. Back in those days, we would cut four tunes in a three hour session."
"I used to go to the studio and record in a few different formats," Mayfield said in 1995. "First, I would write the songs, then I'd take my rhythm group in and we would lock in the songs. Then, I'd have someone like Richard Tofo or Riley Hampton, who were both fantastic arrangers, and they would consult with me to make sure everything was where it should be. Later, I bought in the horns, the strings and the harps to lock in the magic. There were times when I would go to the studio at three in the afternoon and leave at seven the following morning. The perfect time to write is when you have the idea, grasp an exciting feeling. It's like a dream."
A phrase was written beneath the red Curtom Records logo: "We're A Winner." And for most of the '70s, they were. Though early Curtom releases had soul chart and radio success, it wasn't until Mayfield's brilliant soundtrack album Super Fly was released in 1972 that the label generated crossover appeal, pop dollars and Hollywood respectability.
In a 1974 interview, Mayfield's manager told Billboard that Curtom had "…Chicago's only 24-track studio, its own building, seven full producers, 12 writers and five artists under contract." The studio was open 24 hours a day, and their success led to more film work during that Blaxploitation era. Chicago-born gospel singer Mavis Staples, who sang lead in her family's group the Staple Singers, recorded the soundtrack for Let's Do It Again in two days in 1975; the title track reached #1 on the Billboard Hot 100.
Nevertheless, as the soul/funk years led into disco, things weren't running as smoothly at Curtom. Singer Linda Clifford was the only Curtom artist who made the transition to the dancefloor on her second album If My Friends Could See Me Now; the Gil Askey-produced title track was a smash. In 1980, Curtom Records, then distributed by Robert Stigwood's cash-strapped RSO Records, lost its deal with the label and soon closed.
Mayfield relocated to Atlanta that year, where he opened Curtom Recording Studios. Outkast producer and Organized Noize member Sleepy Brown later used Curtom Studios to record Goodie Mob's debut Soul Food and also worked on Mayfield's last album New World Order. "Young producers and songwriters can thank Curtis for some of the walls he knocked down," Brown said. "Curtis showed us by example that you can be a true artist, but one still had to take care of business."
People Records
In 1999, Prince reminisced about his Minneapolis boyhood when he bought 45s ("…with the big hole in the middle") at a shop called Dee's Records Center. After riding his bike over to the store, the owner played him the latest releases, but when it came to James Brown records, the kid already knew they'd be great without needing to hear them. "James Brown was putting out a single every three weeks, and I would buy them all," Prince said. "I would slide the discs on my handlebars so I could watch them spin as I rode home."
The Godfather of Soul and father of the funk, Brown was constantly in the studio. But the men and women in his band were cold sweating, too. With a posse of players including trumpeter Maceo Parker, vocalist Lyn Collins, trombonist Fred Wesley, guitarist Jimmy Nolan, singer Vicki Anderson, drummers Clyde Stubblefield and John "Jabo" Starks and singer/organist Bobby Byrd, Brown's funky vibe was already a part of their DNA when he launched People Records as a label to record side projects featuring this talented crew.
Brown had previously attempted to launch two separate labels, Try Me Records and Brownstone, a partnership with T.K. Records founder Henry Stone, but both folded. As with Mayfield, Brown refused to quit, and the third time was most definitely the charm. Finally founded in 1971, People Records was initially distributed through King Records, the Cincinnati, Ohio-based label where Brown was signed for 12 years.
Their first release was the godfather's "Escape-ism," but by late summer Brown moved his business to Polydor Records, where People Records thrived for the next five years. During the post-civil rights Black Power period of the early '70s, a popular slogan in the Black community was "power to the people," and the Afro-wearing "brothers and sisters" drawn onto the logo of each People release looked as though they were saying just that.
Putting out songs like Maceo and The Macks' "Cross the Track," the J.B.'s "Pass the Peas" and Vicki Anderson's "Message from the Soul Sisters", People Records made music aimed for the streets. "Listening to those records, you felt the groove, and you were having fun," says rapper/producer Daddy-O of the hip hop group Stetsasonic, "but you also felt that Brown and his people were in the struggle like everybody else."
On most of the People recordings, Brown was credited as producer; sometimes he played organ or screeched in the background, but he also allowed the People posse to stretch and experiment, throwing in Moog synth grooves on Fred Wesley and the J.B.'s "Blow Your Head," cool jazz organs on the J.B.'s "Givin' Up Food for Funk" and feminist manifestos on Lyn Collins' "Take Me As I Am." While Brown's peers like Sly Stone, Marvin Gaye, Stevie Wonder, Curtis Mayfield and George Clinton were conceiving concept albums, People Records was happily churning out those 45s with the big hole. In five years, People released only nine albums but more than 60 singles. This is made even more impressive by the fact that Motown and Curtom had staffed song factories where teams worked on new material, but the People crew was on the road nearly every night, recording only when they could spare time at various studios.
A 1972 advertisement for Lyn Collins' "Think (About It)" in Jet magazine prophetically proclaimed People Records was "the Original Sound of the Beginning," as though the copywriter could predict how People Records singles would, a decade later, lay the funky foundation for the sampled soundscapes of hip hop. During the golden age of hip hop in the 1980s, rappers Spoonie Gee, Big Daddy Kane, Eric B. and Rakim, Public Enemy, Stetsasonic and countless others recontextualized the People sound and made it their own. "Not only were the intros crazy, but the middle breaks, what we called 'the get down part,' was also amazing," Daddy-O said. "They were doing things that others weren't, and you could hear their influence in everything that came after, be it Parliament-Funkadelic, Prince or hip hop."
The J.B.'s broke up following money disputes with Brown in 1976, and People Records closed down. Encouraged by former J.B.'s bassist Bootsy Collins, that year Wesley and Parker joined forces with George Clinton, and they entered a new phase of funk.
Uncle Jam Records
Led by groove master George Clinton, Uncle Jam Records launched in 1980, following a decade where Clinton blasted off into deep space on the Mothership and returned to Earth bearing the aural fruits of his intergalactic journey. He viewed Uncle Jam as his Motown, a place Clinton had actually once worked as a songwriter in the '60s. Though Clinton started as a doo-wop style singer with the Parliaments, his sound had evolved into something otherworldly – bugged-out concepts, Dada lyrics and futuristic compositions that made him and his funky flock of bizarre musicians the resident freaks of the industry.
Clinton's massive "funk army" consisted of bassist Bootsy Collins, keyboardist Bernie Worrell, guitarist Mike Hampton, vocalist Dawn Silva and countless others. His various groups, including Parliament, Brides of Funkenstein and Funkadelic, were all signed to different record companies – Casablanca, Atlantic and Warner Brothers, respectively.
When we left James Brown, we had the choice of working as the Spinners' band or George Clinton's band. The way we were dressing, we couldn't back the Spinners.
By 1979, Collins was already talking to the press about Clinton preparing to start his own label, including signing acts like Philippe Wynne. Ohio native Wynne had also been in Collins' teenage band the Pacesetters and later joined him as a part of the J.B.'s in 1970. Just 11 months later, as Brown was launching People Records, both Collins and Wynne departed.
"When we left James," Bootsy continued, "we had the choice of working as the Spinners' band or George's band. The way we (him and guitarist brother Catfish) were dressing, we couldn't back the Spinners. So Philippe went with them, and we went with George."
In 1976, after convincing Wesley and Parker to join the jam, they formed the Horny Horns with Rick Gardner and Richard "Kush" Griffith and played on all of the ensuing P-Funk projects. The Horny Horns also released two albums: 1977's A Blow for Me, a Toot to You and 1979's Say Blow by Blow Backwards, produced by Clinton and Collins and released via Atlantic Records.
However, when Clinton's manager Archie Ivey secured a distribution deal with CBS Records to start Uncle Jam, what Clinton hoped "was going to be like Motown for real," the already chaotic house of funk began to collapse when the other labels became antsy. "The fact that I had a label at CBS, Warner could easily have thought, 'He might take his acts over there, we don't want to make him no bigger,'" Clinton told Uncut Funk magazine in 1989. "Their mind was made up that they were having a problem with me."
Given a $250,000 advance per album from CBS, Uncle Jam signed former Friends Of Distinction/Earth, Wind & Fire vocalist Jessica Cleaves and what they anticipated would be their biggest hit: Zapp leader Roger Troutman's solo joint The Many Facets of Roger and Sweat Band, fronted and produced by Collins.
"George (Clinton) had been telling me that I should get more involved in producing other acts," Bootsy said in 1981, "but until this point, I had never been that interested because all of my time had been taken up keeping Bootsy's Rubber Band in business. This seemed the ideal time to do just that. So, we went in the studio – myself, Maceo (Parker), the guitar player with Parliament, Mike (Hampton) and we cut the Sweat Band project."
Uncle Jam's A&R director/songwriter Ron Dunbar, who formerly worked with Holland-Dozier-Holland at Motown and Invictus (Parliament's former label), co-produced Phillip Wynne's Wynne Jammin' at United Sound Systems, Clinton's favorite Detroit, Michigan studio during that era. Located at 5840 2nd Boulevard, United Sound was owned by former Motown/Stax guitarist Don Davis, who wrote and produced hits for former SAR artist Johnnie Taylor ("Who's Making Love," "Disco Lady"). The modest building resembled Motown's own Hitsville, with Studio A in the back and Studio B in front. During that time, Troutman was there working with his brothers Larry, Lester and Terry, who were also part of Zapp.
Although Uncle Jam paid for Troutman's sessions, the novice label neglected to secure his signature on a contract. After the album was completed, Roger lifted the masters and sold the project to Zapp's label Warner Brothers. "You know how it goes," Troutman told a reporter in 1998. "Heck, gee-willickers, Warner Brothers offered me more money." The album went platinum based on the successes of "So Ruff, So Tuff" and a cover of Marvin Gaye's "I Heard It Through the Grapevine."
George Clinton later told New Music Express that "Losing The Many Facets of Roger held up our development plans, and the hassles started to give CBS cold feet about dealing with us." However, according to a 1988 article, CBS was so furious with George (who they wrongly assumed was in on the scam) that they canceled Uncle Jam's distribution deal and refused to back his legal action against Warner Brothers.
In 1983, the last disc that carried the Uncle Jam logo was released: Urban Dancefloor Guerillas by the P-Funk All-Stars, yet another collective project featuring Bootsy Collins, Fred Wesley, Sly Stone, Bobby Womack, Lynn Mabry and others. Signing with Capitol Records in 1982, Clinton left in '86 and landed at Paisley Park at the end of the decade.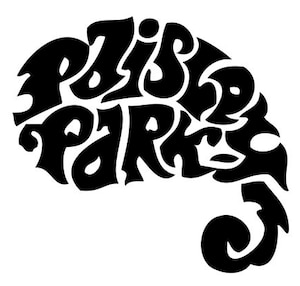 Paisley Park
Prince proved his musical moxie early in his storied career with Warner Brothers by delivering solid side projects from funk brothers the Time (What Time Is It?), Vanity 6 and pop percussionist Sheila E (The Glamorous Life), for which he wrote, produced and played most of the instruments. However, after the release and titanic success of Purple Rain in 1984, he was given $2 million by Warner president Mo Ostin to launch his own imprint, Paisley Park. Permitted to go crazy building a roster modeled in his purple likeness, Prince's own Around the World in a Day was the first album featuring the Paisley logo, but he was also churning out synth-heavy symphonies for signees the Family ("Nothing Compares 2 U"), Mazarati ("100 MPH") and Jill Jones ("G-Spot"), each of whom ended up releasing only one album on the label.
Besides Prince, other producers on Paisley Park projects included Revolution bassist Brownmark, former audio engineer David Z., guitarist Levi Seacer Jr., newcomer Chico Bennett and former Stax Records honcho Al Bell. Prince also signed his funk hero George Clinton (Hey, Man, Smell My Finger).
"He's (Prince) the only A&R person out there that I know who'd understand the kind of stuff I do, because it's not conventional," Clinton told journalist David Mills in 1989 while promoting his first Paisley debut The Cinderella Theory. The cool jazz of Madhouse's debut 8, a fusion duo featuring Eric Leeds on sax and Prince on everything else, got many Quiet Storm/smooth jazz radio spins, but that wasn't enough to impress Warner Brothers, who wanted real hits. Diehard Prince fans loved the cohesive textures of Paisley Park's alt-soul electro soundscapes that incorporated funk, New Wave, jazz and soul into the eclectic gumbo, but the general record buyer was underwhelmed. It also didn't help that Prince's biggest songwriting/ production projects, including Sheena Easton's hypnotic hit "Sugar Walls" and the Spector sound of the Bangles' "Manic Monday," were recorded by artists not signed to the label.
The Minneapolis sound was hot, but that didn't help Paisley Park sales. "Prince wasn't taking the responsibility to produce competitive records," former Paisley Park president Alan Leeds told author Jason Draper. "It was a shining example of how not to run a label." Outside of Prince's own Afro-experimental albums Parade, Sign O' the Times and Lovesexy, there were no chart hits on Paisley Park until the Time released Pandemonium and teen sensation Tevin Campbell recorded "Round and Round" for the guest-filled Graffiti Bridge soundtrack. Despite Prince being publicly anti-hip hop, he also released a rap album from the marginally talented T.C. Ellis (True Confessions), whose rhyming skills had more in common with Vanilla Ice than Rakim and did nothing to salvage the label's reputation.
In 1994, after Prince began squabbling with Warner Brothers and declared himself a corporate "slave," the parent label pulled the plug, and the Park was closed. Currently, all of the Paisley Park albums excluding Prince's own are out of print.