In the late '60s, David Vorhaus created one of the most experimental albums of the tumultuous decade. Robert Barry travels to London to hear the story.
"They were totally useless," David Vorhaus says, remembering the initial reaction from Island Records to his album An Electric Storm in 1969. "This guy skims through bits of it. Oh, I don't understand this album. I don't think you can have any publicity budget for this because it's not very commercial. That was all they said."
White Noise was always known as the tripper's album. Everyone said it was the trippiest thing they heard.
Island's incomprehension was perhaps understandable. No one had ever made a record like White Noise's An Electric Storm. A suite of seven songs written by a man who until a year or so earlier had scarcely ever listened to pop music, realised using the then-novel techniques of musique concrète and analogue synthesis. Though producer Joe Meek had added a few loops and tape effects to his hits from the beginning of the decade and The Monkees and The Doors had recently begun tinkering with the Moog, almost nobody had tried to make an entire record electronically outside the classical avant-garde. It still sounds wild and unusual today; in 1969 it was totally unprecedented.
But in the year of Woodstock and the Third Ear Band at the Isle of Wight Festival, An Electric Storm also tapped into something that was ready to emerge from the cultural underground into the mainstream. "White Noise was always known as the tripper's album," Vorhaus says. "Everyone said it was the trippiest thing they heard." DJs at pirate radio stations like Radio Caroline loved it, "started playing it like mad," according to Vorhaus. Despite zero promotion from the label, it became something of a sleeper hit, "doubling and quadrupling its sales every year," he claims. "It's done over a quarter of a million now."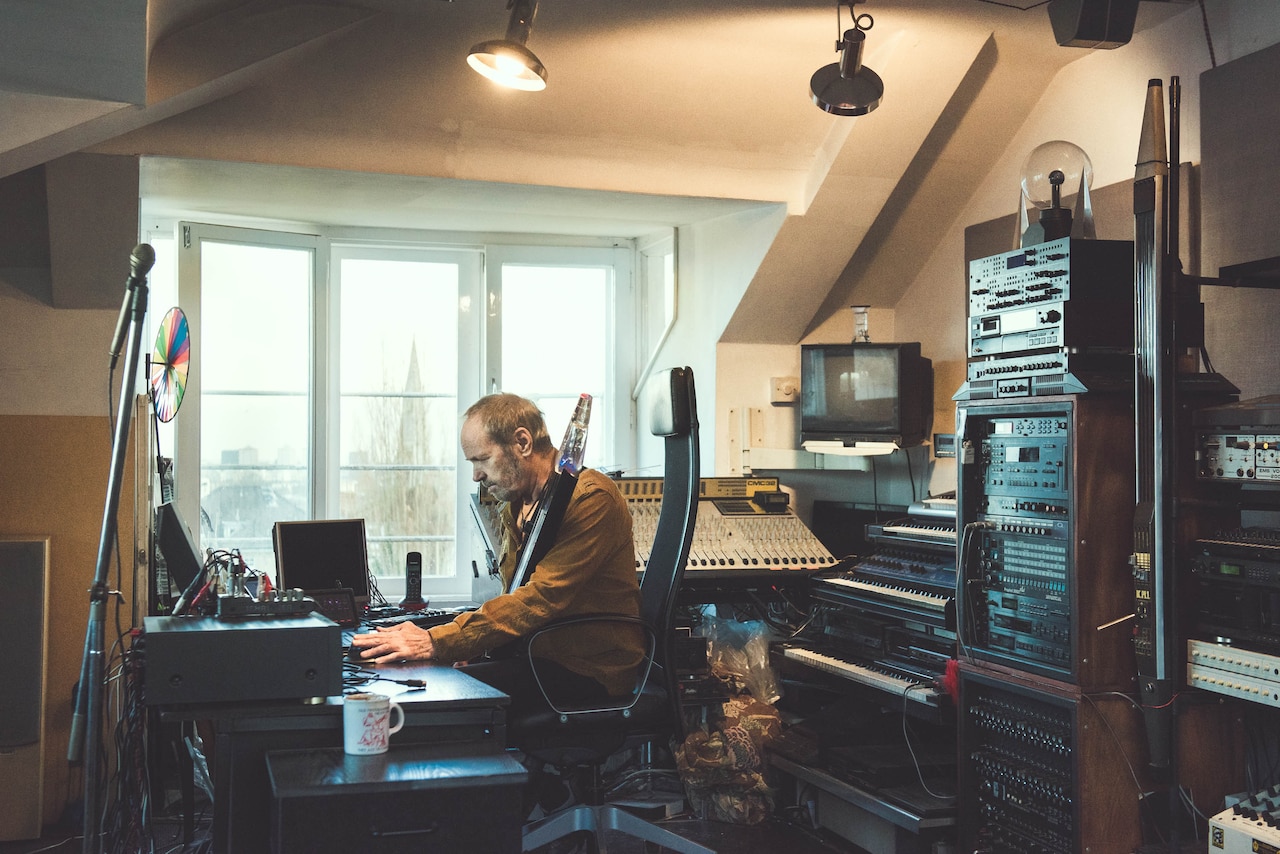 Sitting in Vorhaus's studio in the attic of a terraced North London house, with views extending over the city, I found myself surrounded by electronic music history. Racks of old modules pile up on the floor. The pioneering German hybrid synth, the PPG Wave, sits beside a vast old mixing desk. "That was the first Fairlight," Vorhaus says, standing in trainers and a deep blue shirt, gesturing at a monitor here, a system box over there, parts of the earliest model of the system which Kate Bush used to make Hounds of Love and Jan Hammer Miami Vice. In amongst a jumble of other gear sits the first British-made vocoder. Perched on top of a speaker in another corner sits the synthesizer used on the early White Noise albums, The EMS VCS3, serial number 001.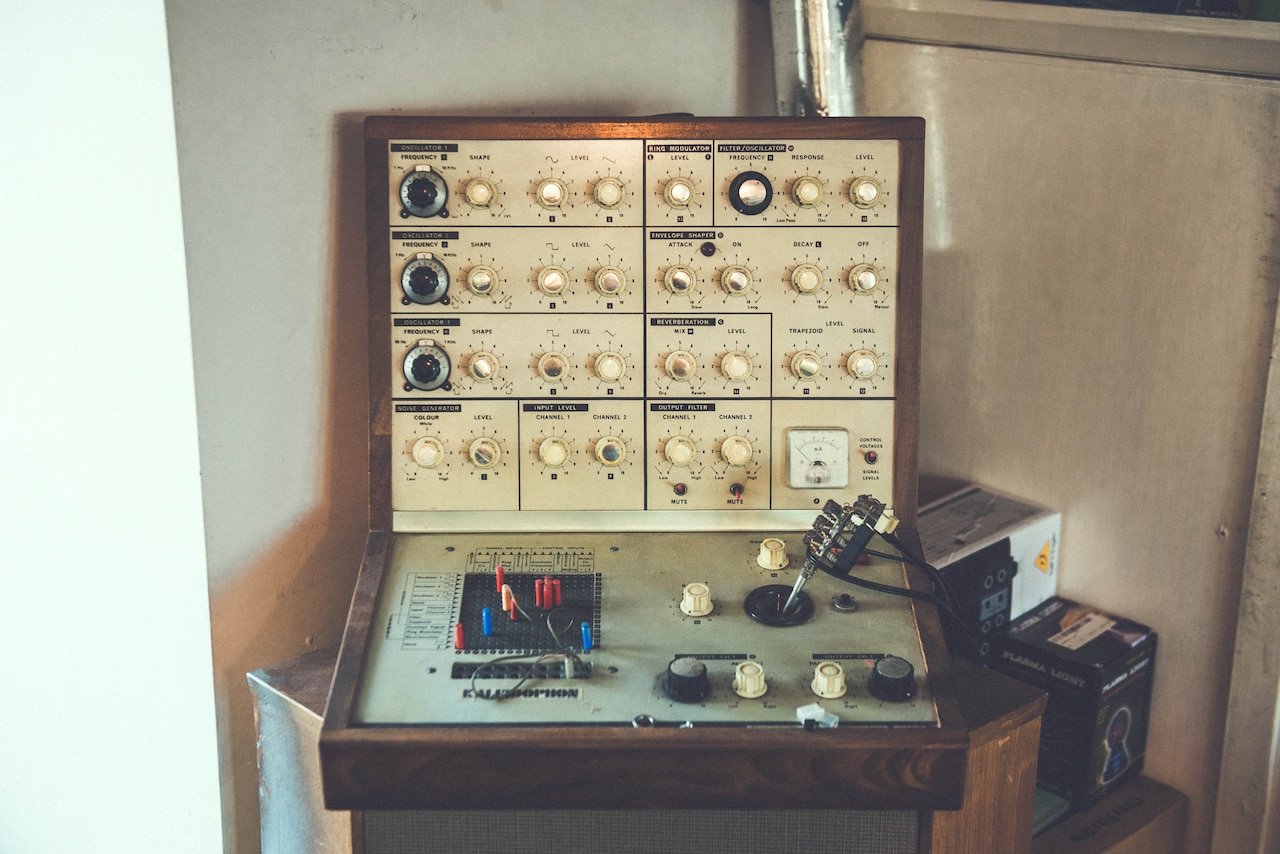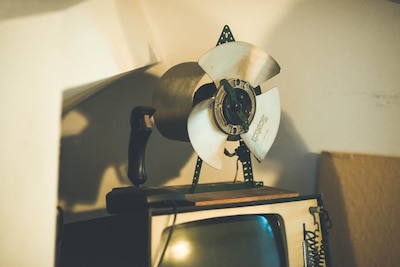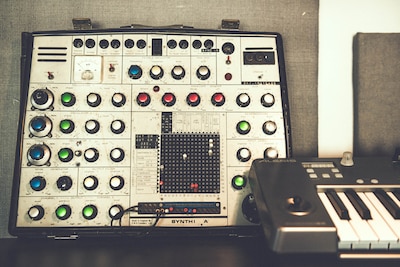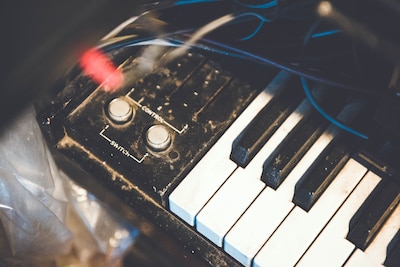 "That was the very first one he ever made," Vorhaus says. "He turned up with a bottle of Dom Pérignon, which cost probably more than the synthesizer." The 'he' in question is Peter Zinovieff, who created the VCS3 with Tristram Cary and David Cockerell in 1969. If it wasn't for Zinovieff, Vorhaus might never have met his two principal collaborators on An Electric Storm, Brian Hodgson and Delia Derbyshire, of the BBC Radiophonic Workshop. "Delia Derbyshire was my girlfriend. She showed me everything that was known about electronic music in a couple of weeks," Vorhaus explains, adding, "There wasn't much more to know than that then."
For the son of a film director, the idea of producing a continuous stream of music by editing tiny fragments together came quite naturally. As a child, Vorhaus would visit his father at work on film sets and in the edit suite. "It was second nature to me," he says, "even though I had never done it before."
I'm not knocking LSD. But we can do the same kinds of things with sound.
Born in the United States, Vorhaus emigrated at age six when his father, Bernard, was blacklisted during the trials of the House Un-American Activities Committee. As a child, the family moved around a lot, living in Italy, Switzerland, France. "The FBI were after us," Vorhaus explains, "because Dad was a pinko. In those days that was very unfashionable." Finally, they settled in England where Vorhaus Sr. worked under a pseudonym on European location shoots and managed his own business doing loft conversions on private homes. David Vorhaus still refers to the tape editing process at the basis of electronic music production as "Dad's techniques."
By the mid-'60s, Vorhaus Jr. was studying electronics at the Northern Poly in Holloway (now part of London Metropolitan University) and playing double bass for the Morley College Orchestra. Turning up at Morley for a rehearsal one Tuesday evening in early 1967, the conductor mentioned that there was a lecture on next door about something called electronic music. "Wow!" Vorhaus thought, "electronics and music together!" He immediately bunked off the rehearsal and stuck his head into the next room. The lecturers were Delia Derbyshire, Brian Hodgson and Peter Zinovieff. "We got talking after," Vorhaus says, "and just got on like a house on fire."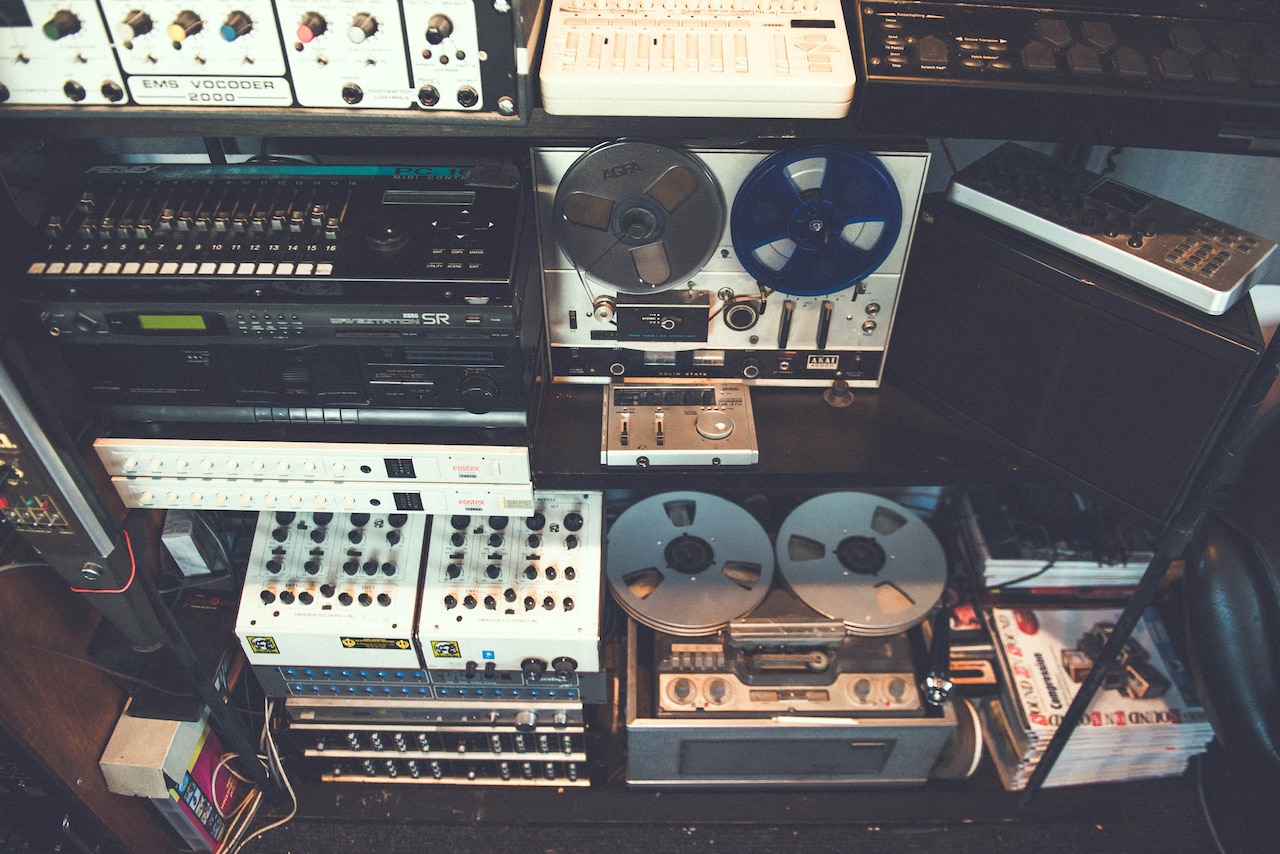 The trio were working together on a group called Unit Delta Plus, which organised concerts of electronic music. The week before their Morley lecture, Unit Delta Plus had taken part in an event at the Roundhouse in Camden called the Million Volt Light & Sound Rave. Vorhaus thinks part of the reason they took to him so quickly was because he had remembered their name from the poster for that event.
"They said, do you remember who the other name on the bill was?" Vorhaus recalls. "And the other name didn't ring a bell. The other name was Paul McCartney. So I think they were rather flattered by that." Shortly after, Unit Delta Plus went their separate ways following a particularly disastrous gig in London. Attracted, perhaps, by the technical chops implied by his electronics degree, Hodgson and Derbyshire took up with Vorhaus instead, inviting him to see the BBC Radiophonic Workshop.
"Looking at it now, it was just a whole load of old junk piled together," Vorhaus recalls of the space. "But then, with nothing else to go on, it was just amazing." Derbyshire would take him down to the studio in the evenings when everybody else had gone home and they would work through the night, "then come out and let the others in, in the daytime." It was there, in fact, with the BBC's old mono equipment, that Vorhaus created the first two tracks for An Electric Storm, "Firebird" and "Love Without Sound."
Believing this was his chance to "take it all the way," he sent the demos off to two different record companies: Decca and Island. "Decca were ready to release it immediately as a single – which was basically all I wanted," says Vorhaus. But Island's Chris Blackwell persuaded him that there was no point taking something so sophisticated to the singles market. "It'll just get lost," Blackwell insisted. So he wrote out a cheque for £3,000, a sum they worked out might be the expected take home from a number one single, saying, "OK, you've just had your hit single – now will you do an album?" That, Vorhaus says, "was an offer I couldn't refuse."
Unfortunately, by the time the album was due for release, Blackwell was off on one of his many trips to Jamaica in search of fresh talent for the label. As a result, An Electric Storm was dumped unceremoniously on an unsuspecting public and promptly ignored – at first.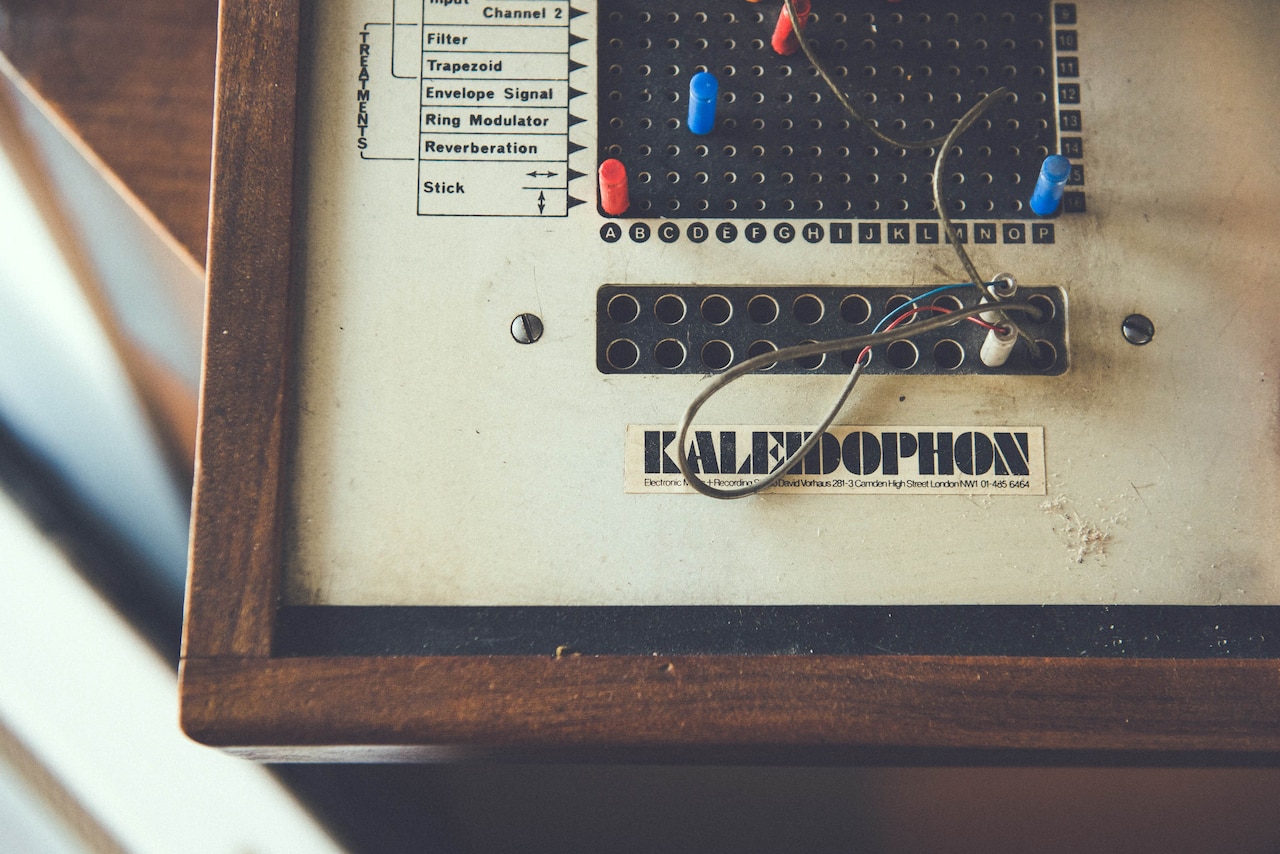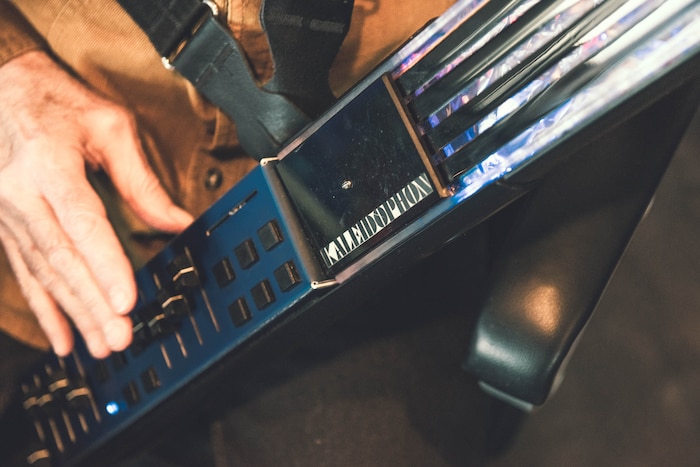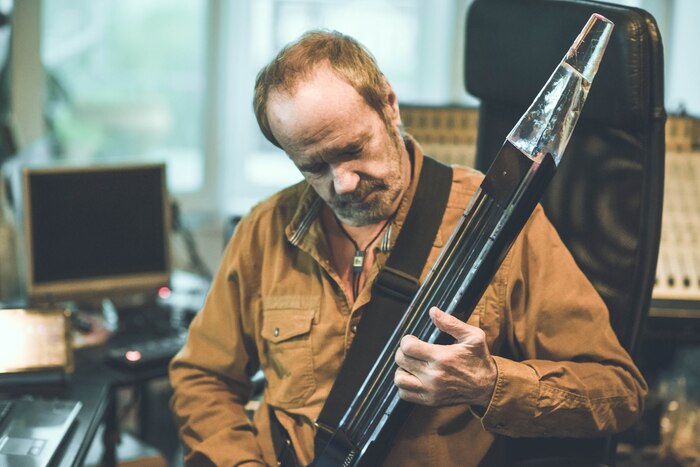 After the disappointing performance of the first White Noise album, the group largely drifted apart. "There was very little work for electronic musicians to do then," Vorhaus says. "I thought now would be a good time to build a 16-track in the studio, and then we could record groups and earn a living – which really didn't interest Brian and Delia." Two further White Noise albums followed in the late '70s, produced by Vorhaus alone. Meanwhile, he recorded the likes of Henry Cow, Ivor Cutler and Mikis Theodorakis in his Camden Town studio.
He also began developing his own electronic instrument, the Kaleidophon, a curious sort of thing, looking rather like a bass keytar doing an impression of Piccadilly Circus, but able to effortlessly produce multiple layers of spiralling arpeggios and neon lead sounds with the flick of a few faders. "It's designed for lazy people like me who can't be bothered to do scales and exercises for ten years to get good enough," Vorhaus explains.
He has little use for his VCS3 these days. "All that bubbly stuff," he says, holding his Kaleidophon proudly, "I can do just by the way you move your hands on this thing." But, looking back to the times he would visit the Radiophonic Workshop in the dead of night, he admits that despite the primitive state of the gear there, "they had stuff that could do most of what you can do today, amazingly. Delays, phasing, flanging... Almost anything can be done on tape."
Header image © Marc Sethi