Interview: Kashif
The R&B and boogie pioneer tells his remarkable story: from early funk to penning hits for Evelyn King, Whitney Houston, and many more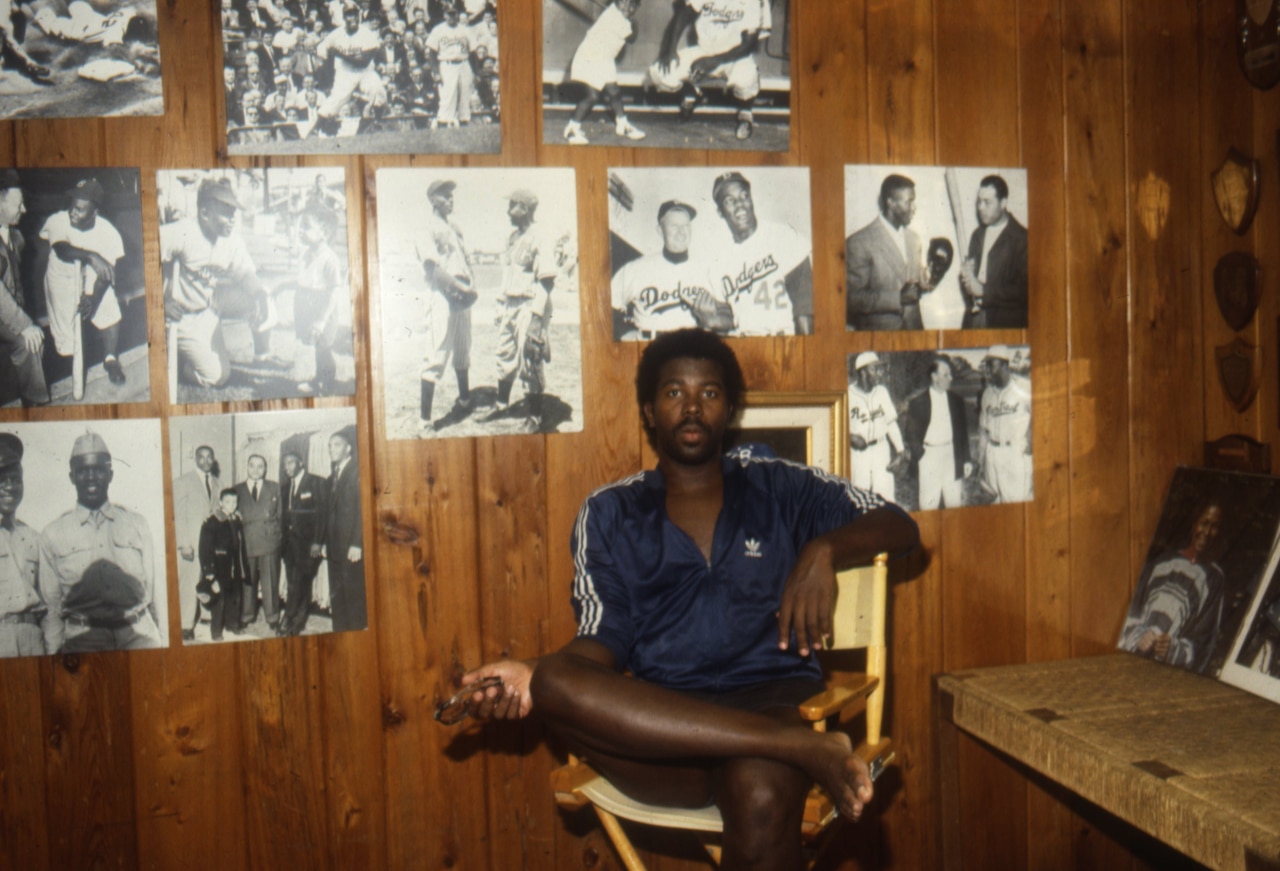 An innovator whose electronic funk stylings helped define the R&B sound of the early '80s, Kashif – a name he adopted after converting to Islam – was born Michael Jones in New York City, where he grew up in the system. While shuttling between eight different foster homes, his only constant was music, a passion first ignited by a $3 song flute he received when he was seven.
At 15, he was recruited to join funk band B.T. Express as a vocalist and keyboard player, but ultimately left the group in 1978 to pursue other challenges. In the years that followed, Kashif became known as one of the key figures introducing synthesizers into R&B, leading to writing and production work for artists like Whitney Houston, Kenny G, Evelyn 'Champagne' King, George Benson, Barry White and Dionne Warwick, amongst others.
He also began releasing music as a solo artist, resulting in multiple Grammy nominations across several albums, including his 1983 self-titled debut, 1984's Send Me Your Love, and the following year's Condition of the Heart. Throughout the decade, Kashif continued turning out silky smooth, synth-infused slices of R&B and funk, but his release rate slowed in subsequent years as he turned his attention toward other endeavours, including work as an educator, author, social activist, software developer and director. In this excerpt from a recent interview for RBMA Radio, Kashif talks about his life in music.
Why did you choose the name Kashif?
You know, I was born probably with the two most common names in the world: Michael and Jones. I chose the name Kashif because a friend of mine, my mentor at the time, a guy named Jamal Rasool, he was the bass player in BT Express, gave me a book of Islamic names. I scanned through the book and the name Kashif stood out for me because it means "Discoverer, inventor and magic maker." It resonated with me so much because that's what I wanted to do with my life.
Can you tell us a bit about your time in BT Express?
You know, I was just coming out of high school. If you can just imagine a kid who's raw, and had not been out of Brooklyn very much... The experience expanded my view of what life was all about and what life could be. I showed up at rehearsal. They liked me. The next day, they said, "Come back with a suitcase." And when I came back to the rehearsal, there was a big bus outside with the letters "BT Express." I had no idea that after rehearsal we would jump on that bus and go touring for two-and-a-half years. You can imagine the type of excitement and shock and awareness that grew inside of me as a result of that.
You were already mixing synths and electronic sounds with BT Express before you eventually departed the band. What was driving you in your development of those sounds?
The thing that drove me was that I wanted to be challenged more musically. My influences when I was coming up were McCoy Tyner, Art Tatum, Herbie Hancock, Chick Corea, Return To Forever, Earth, Wind, & Fire, Barry White, you know, some grand names in the scheme of popular and even jazz and classical music. That's what was driving me musically, so much so that I became a nuisance to the band in general, BT Express. They fired me because I was always like, "Let's go to rehearsal, why you guys going over there? Let's rehearse! Let's write some songs!" That's what happened.
How did you find your trademark R&B and production style? Was it an easy transition to make?
In terms of having an intention and finding a style, I never really thought about it, I just did what I did. I think there were influences from bands like Earth, Wind & Fire and Weather Report. The jazz band Weather Report had such a huge influence on my sense of space and organization. I didn't really sit down and say, "Okay, I want to make this my sound." I just made music, and when I started having hits, that sort of said to me, "Okay, maybe you should keep going in this direction."
You worked with George Benson on his hit "Inside Love," among others. Can you tell us a bit about producing that?
I got a call from Arif Mardin, the great Arif Mardin, who was producing George Benson, and Arif said, "Listen, Kashif, I'd like for you to co-produce, or produce George Benson for me." I'm like, "Are you kidding? George Benson is my idol. I'm there." I said, "But there's one problem." They said, "What?" I said, "I'm in the studio working on probably five albums right now, and I don't have the time to do it right now. Can you give me two months? I'll write your song during that time, and we'll set this date and go on into the studio." Well, the two months went by. They kept calling and asking how the song was going. I kept saying, "It's going great. It's going fantastic. You're going to love it". I hadn't written a note. I hadn't even thought about it.
Up comes the day when I'm supposed to be in the studio with them. We go to the studio, all my equipment, technology and everything. I'm there an hour early because I'm excited, it's George Benson. They walk in, George chit-chats with me for about an hour, and then he finally says, "Let me hear the song you got for me, young man." I said, "Oh, you want to hear the song!" I just pressed play on the drum machine. I didn't know what was going to play, but it was something I had pre-programmed. George was like, "Oh, I like that. Yeah. Okay, let me hear the chords, what's the rest?" I started playing chords with my right hand. He's like, "Oh, I like the tone of that." He says, "Well, let me hear the bass line," and I started playing the bassline, with my synthesizer with my left hand, and he says, "Oh, that sounds great," and he goes, "I need to hear the lyric. What's the lyric?"
I didn't have any lyrics, but just then, the private line of the studio rang, and it gave me an idea, and I just went with it, and I was like, "Well, using our private line / We planned for a quiet night / Found whispers and lovers' sighs / And making it personal." I just spit it out just like that, and there was the song. The engineer was astute enough to have pressed record, and that became "Inside Love."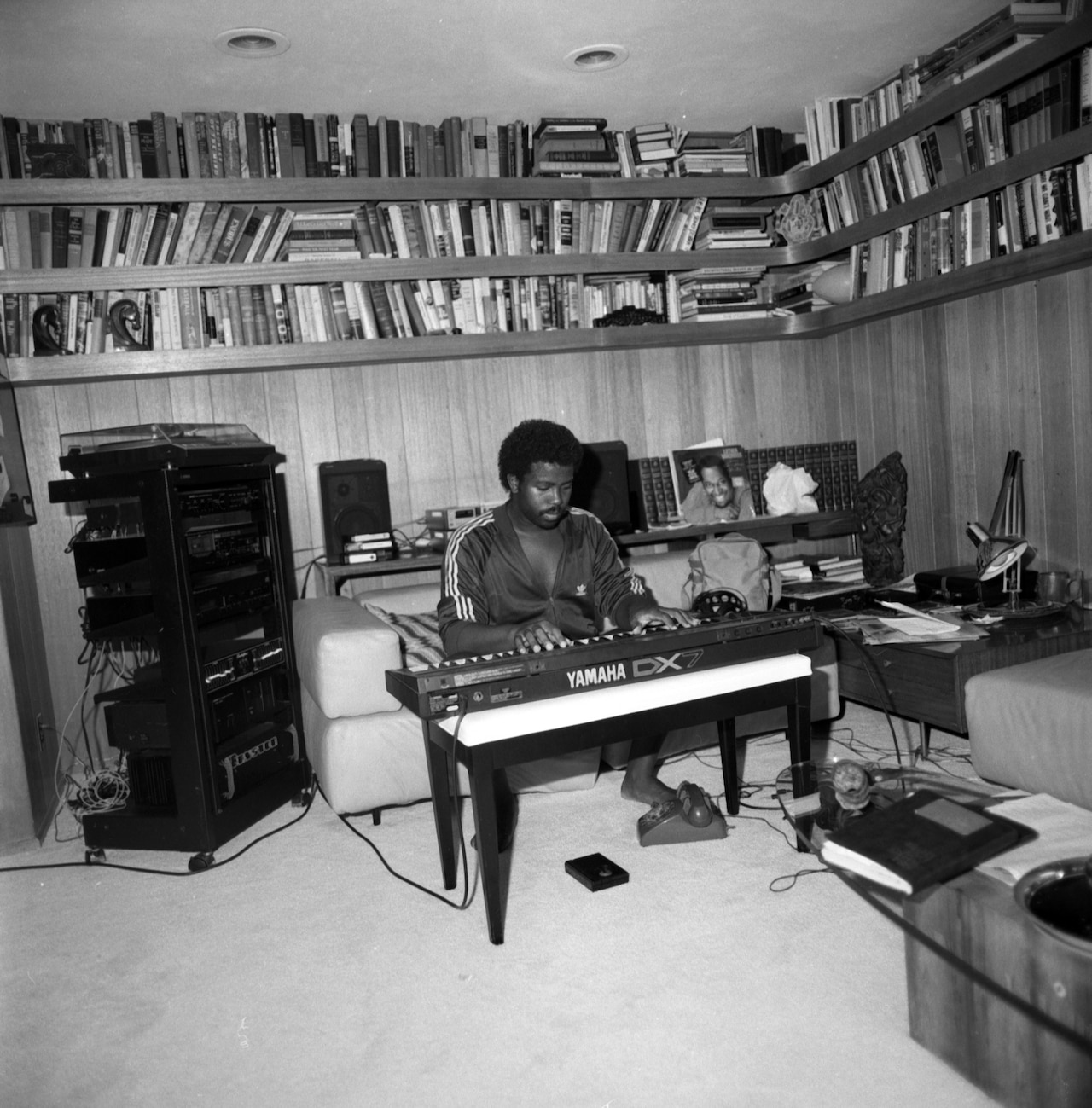 How did you go from working with artists as a producer to working on your own LP? How did you step out as a solo artist?
Actually it happened in reverse, because I was trying to be a bandleader and I had this big band called Stepping Stone, and we had sent those demos to all of the record companies. Robert Wright at RCA heard my demos and said, "Would you like to have a chance at producing Evelyn King?"
Of course after [a few hits], then I get a call from Clive Davis and he says, "I remember you. We listened to some demos of yours a while ago and we get it, and we want you on this label." That was the beginning. I was actually in the studio, probably working on something for either Howard Johnson or Melba Moore, and I get a call from Clive Davis. Who gets a call from Clive Davis? Naturally I had to steel myself and... "Okay, I'm ready now. Hi Clive!"
Can you tell us a bit about following up your first solo album?
You know, if you have a hit first album, that sophomore effort really takes a lot of focus. After the success of the first album, I was out touring, and everybody and their mother was pulling at me. "You got the next hit. Give it to us! Give it to us!" On that second album, I didn't feel like I had as much fluidity. That sort of, "I don't give a crap, I'm playing the music."
What I did do was really get in touch with my personal feelings. I got a little bit more autobiographical on that album. But it was always a tug and pull. Do I go out on tour and sing in front of tens of thousands of people? Or do I stay in the studio and work on the next hit for the next artist?
What was it like working with Whitney on her debut LP?
It was an interesting experience. It took me a year to figure it out. Clive brought her to me. She was singing cabaret shows. I'm like, "She's great, but I don't get it. What am I supposed to do with her?" Then I saw her singing on The Mike Douglas Show. She sang "Somewhere Over The Rainbow," and suddenly everything clicked into place.
The great La La, the writer, had a song she had sent it to Roberta Flack. She called and asked them, "Have you heard my song?" And Roberta's assistant was kind of persnippety and said, "Yeah I see it, it's over there on the floor with all the other demos." La La was devastated because Roberta Flack was her idol.
I said, "La La, what's wrong with you today?" She didn't want to tell me. I said, "Come on now, you're in a different mood today." She said, "I just sent my song to Roberta Flack, and this is what they told me." I said, "Let me hear this song." She played it, and it was "You Give Good Love." I said, "This is a major hit." We massaged the song, changed this, changed that, moved this around, and it became, obviously, the hit that launched Whitney Houston's career.
Can you tell us a bit about "Thinking About You" on the album?
That's one of those other songs that La La had. Whitney sang it and, of course she sounded great, but the song needed another texture. Somehow I decided that other texture was me, singing, and Whitney loved it. It was a very warm and fuzzy and enlightening experience, working on that song.
Can you tell us about your track "Love Changes"? After that, it's fair to say you developed a different style.
"Love Changes" was originally recorded by a fantastic group, Mother's Finest. I saw them on tour in the '70s and I loved it, but I never felt the production got the maximum output and potential of that song. When I sent the song to Whitney and Clive, Clive said, "I'm not sure that's the direction she wants to go, and I'm not sure it's a hit song." So we went ahead and recorded it with Meli'sa Morgan. We sent it to Clive, and he was like, "Kashif, I was wrong. The whole staff here is saying that song is huge."
In terms of musical direction, I think that we as artists, we're explorers. We are frontiersmen. We don't want to sit back, and make the same record over and over again. I think that that's the thing that I've enjoyed about my career. I've had straight-ahead hits, I've had dance, R&B, pop, ballads. I even produced an album for the Duke Ellington Foundation. Straight ahead big band. It's not about changing styles as it is about always being on the search. Being on the frontier. Always looking for the next thing that will help define who I am.
You put a lot of time and energy into teaching. Is teaching and fostering community an important part of music making for you?
Working with youth in foster care is what I call my life's work. It's because of my humble beginnings. I grew up in eight different foster homes. It's a tough life. Many of those youth start so far behind the eight ball. If I can use my influence, my talents, my money to bring some relief and forward motion to their existence, then that's a good thing. It brings me joy. I do it because it brings me joy, and I really feel like that's what I was put on the planet to do.
You've also been working on a documentary about the history of R&B.
Yeah, it's actually a ten-part documentary series. The history of R&B music, and its influence on world cultures. Do you know anybody in the world that doesn't know a Motown song? It doesn't matter what your personal preferences are. We like some things, we hate some things. You could be a staunch racist against anything, but if that anything makes a great piece of music, there's no defense against it. You could be a skinhead and be walking down the street hollering a Marvin Gaye song, because the energy coming from great music, music that's inspired, there is no defense. Just like there is no defense against a beautiful woman.