Choice Mix: Idit Frenkel
Our new RBMA Radio Choice Mix series continues, with Lauren Martin profiling the Tel Aviv scene linchpin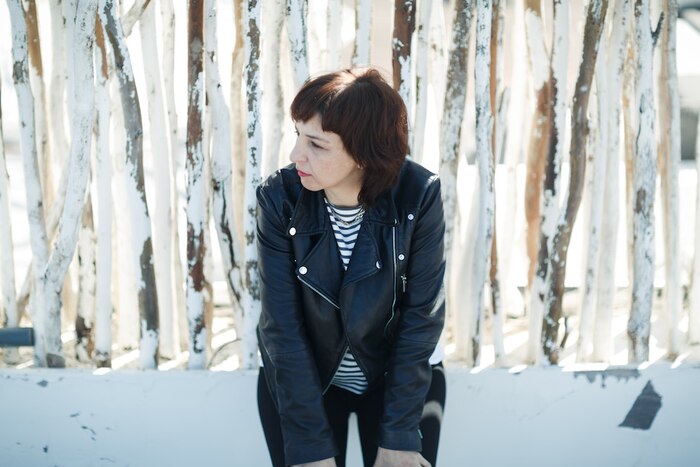 Idit Frenkel is an Israeli DJ, radio host and club booker. She's also one of the key players in a growing underground that operates in opposition to the complex regime that she sees as the current state of Israel. "Everything here is political," she affirms. "I'm 40 years old and so quite a bit older than the average player in the scene, so my political consciousness has grown with time. I've lived through ten wars. Nobody should ever have to live through one. But for Israelis, that's life. Israelis say that we will always be 'under the sword [of the state].'"
Duly, her philosophy on the power of music is a confrontational yet hopeful one. "I play music inside all of this madness because this is what I love, and I won't let [the state] take it away from me. It makes me human. If we let them take [dancing and music] away from us, we've lost our way to celebrate life in the face of a very basic hatred: a never-ending horror of which gets more extreme every year."
Frenkel describes Tel Aviv – hot-tempered, open-minded, gay friendly and largely left wing – as a city that stands apart from mainstream Israeli culture: "It's loud and it's rude, but it's hard to not fall in love with." It's a persona wrapped up in a beach culture, too. Having nine months of summer weather per year helped give rise to the outdoor party culture of the '90s – and from it, large-scale clubs that focused on trance and other styles of high-energy commercial dance music, like progressive house.
The energy of the scene was intoxicating. The soundtrack? Not so much. But it was a fortuitous moment: as Frenkel was looking elsewhere for music, increasingly cheaper flights to Europe were available, allowing her to spend her summers in Berlin along with many other Israelis. The German capital's liberal and devoted club culture inspired them to create their own back home. She sees Berlin as having a special connection with Tel Aviv, one that is deeper than just attitude. "People in Berlin and Tel Aviv party hard and don't take shit from anyone, but it's also the feeling of trying to shape our own future," she reflects. "I have a theory that history has bound us together. This third generation feels a duty to make the future better: to forgive, discuss and resolve so that this hate can never happen again."
Frenkel says this with a heavy heart, though. Having lived through ten wars, this duty is one that can feel as never-ending as the horror. At the turn of the millennium, when Tel Aviv "almost looked like our own Ibiza," the beginning of the Second Intifada changed life beyond recognition. "In less than a year, it was chaos," she laments. "There were suicide bombs. People were dying." Anything resembling normality was put on hold, and that included the club scene: the beach parties and the outdoor raves stopped, and the clubs folded. Amidst this turmoil, a haphazardly connected network of ravers started to build an underground scene – one that could take root in the gaps between what once was.
This underground has had its obstacles – the club Frenkel helped book, Deli, closed earlier this year, and political violence remains ever-present – but a dedicated club environment is steadily growing. She's currently a booker at Alphabet, working closely with one-half of local production duo TV.OUT. Alphabet is also where she helms a residency, warming up its weekly house and techno parties. She's also spent the past four years playing records on DIY radio station OVECH.
Hope, despite the setbacks, remains. "Sometimes, I think that I may not see things in Israel get better in my lifetime, but maybe the future generation will succeed where mine has not. Here, for us dedicated to this music, we're trying to do the one thing that [the state] has always tried to take away from us – a normal life."

Listen to Idit Frenkel's Choice Mix on RBMA Radio here.