Gourmet Synthesis at Osaka's Denki Soba
A unique restaurant in Japan that combines food and synthesizers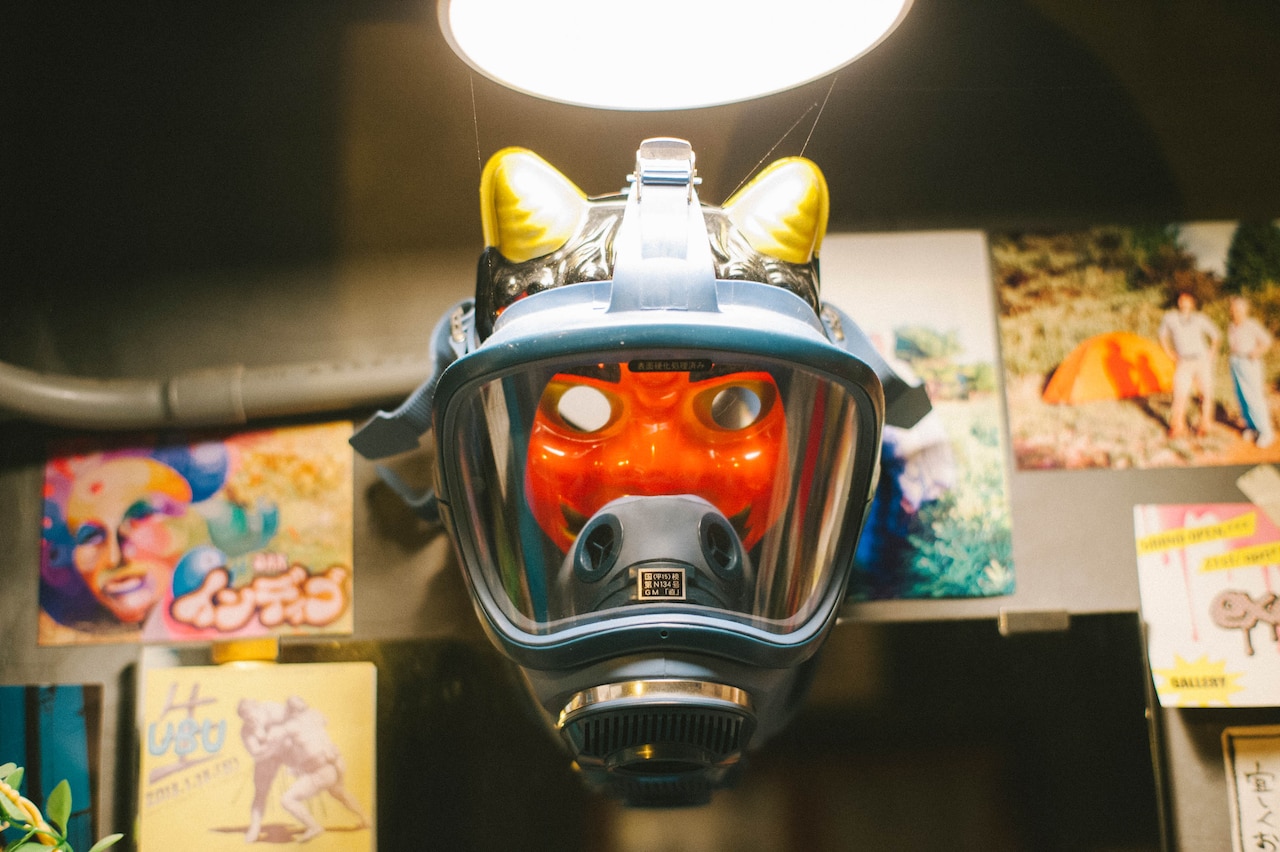 For centuries, most Japanese residents have considered Osaka to be the nexus of eccentricity within the country. Musically, it's certainly true. Many of the city's most interesting musical developments play out within a patchwork of tiny gallery spaces, cafes and bars.
A prime example is the Denki Soba [literally "electric noodles"] restaurant / live space in Osaka's Tenmabashi district. In this simultaneously intimate and slightly intimidating space, dimly lit and lined from floor-to-ceiling with riveted stainless steel, you'll find an unlikely marriage of traditional hand-made buckwheat noodles and synthesizer-powered futurism.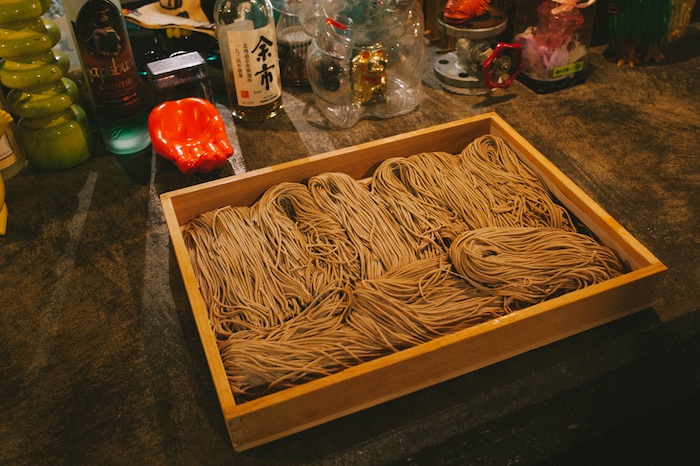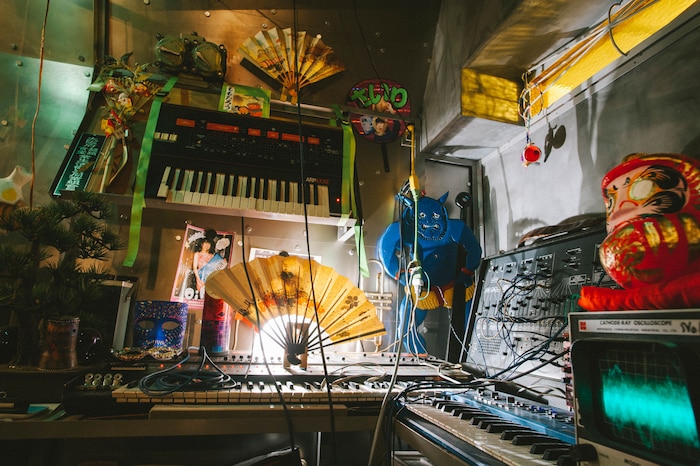 Osaka's micro-venues can be unassuming in their outward appearance, and sometimes frustratingly impossible to find. Venues can be completely indifferent to the idea of official websites or social media pages. (Comprehensive arts listings magazines like Pia can't always be counted on for help either.)
Denki Soba, however, is another story: Its pulsing, lemon yellow dome light acts as a lighthouse beacon to the curious. As you get closer, it's equally difficult to miss the storefront's asymmetrical sheaf of grass placed high on the exterior wall, or the way in which the characters spelling out the venue's name, set within a glowing lit square, seem to be rendered in an alien script.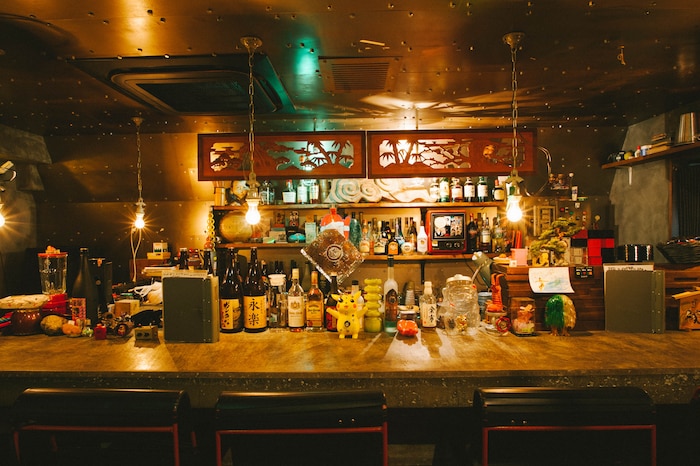 Once inside, it becomes clear that the ingenuity hasn't been reserved solely for the exterior: the aforementioned steel interior is peppered with visual riddles like a wall-mounted tortoise, a rising sun emblem covered by comical Noh masks, and a collection of small daruma dolls.
The space is also watched over by lurid blue and red oni (devil cutouts), who seem intent on guarding the venue's collection of modular and analog synthesizers. (One guardian keeps a very close watch on the venue's treasured ARP 2600.) From these machines comes the background music of Denki Soba, a steady stream of aleatory crackling, chirping and buzzing along with massaging sub-bass frequencies that are more perceptible than audible.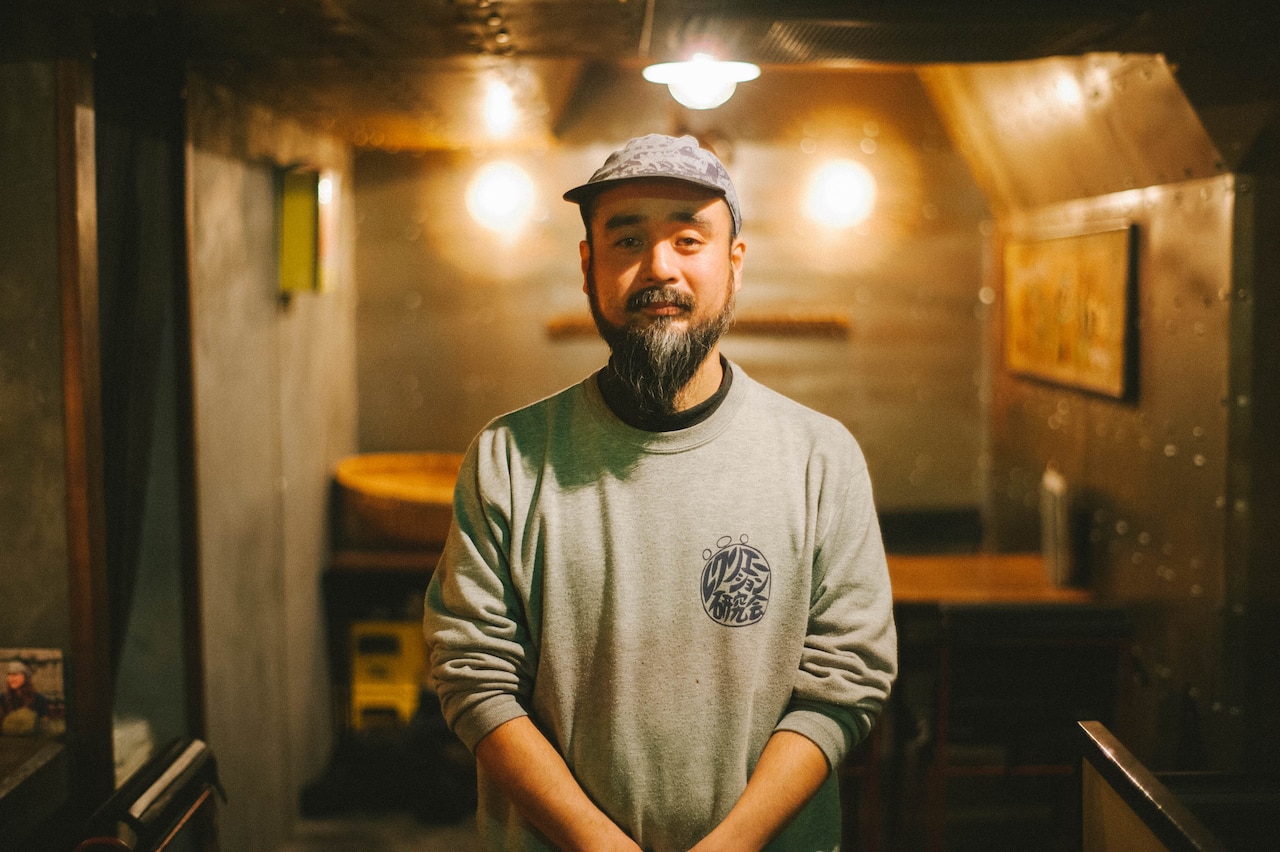 The synths are patched and programmed on the fly by the store's genial proprietor Ryoksuke Kokubu, when he's not busy filling orders for soba and saké, making every business day at Denki Soba a kind of improvisational performance. It's a radically different approach from the traditional "record bars" of urban Japan, in which patrons themselves pick out records from the bars' libraries to act as the musical background.
As strange as a lot of locals find it all ("strange" is indeed one of the more popular descriptors from user reviews on restaurant rating sites such as Retty), there's a sound reasoning behind this sound setup. As Kokubu explains, "If I put on some kind of music or melody, I feel that we would get caught in the atmosphere of that particular music. It becomes fun or sad depending on the music. With synths, I thought we wouldn't have to go through that." The focus, instead, shifts to the playful, active process of finding meaning within the sound.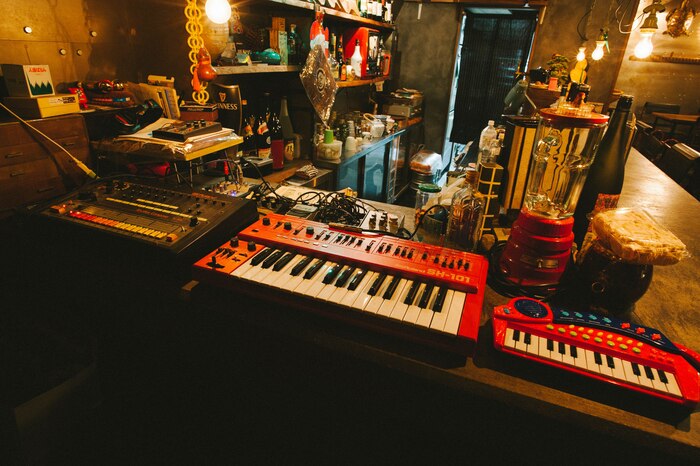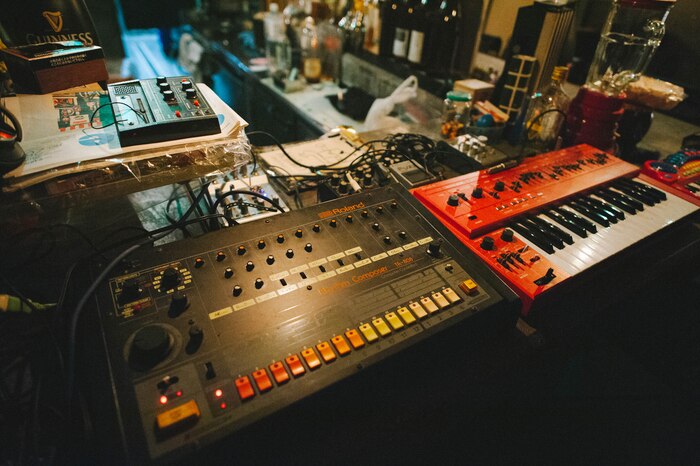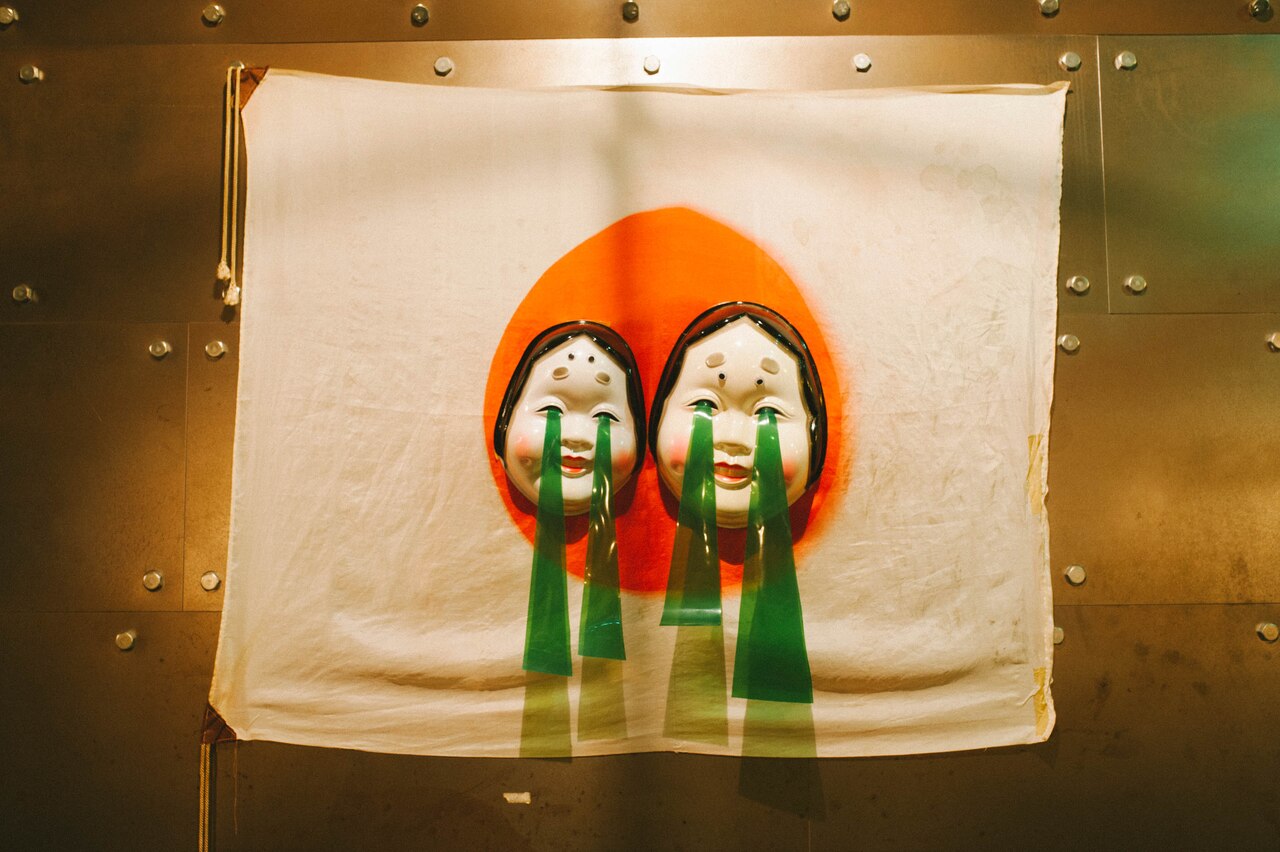 The interior space, though at a premium, is often granted to the kind of live acts who thrive in an atmosphere of lightly controlled chaos. Though the recently issued documentary The New World of Synthesizer in Osaka links Denki Soba to the revival of synthesizer culture in Japan's Kansai region, live appearances at the venue aren't limited to exhibitions of "pure electronics" from artists whose stage names reflect their music gear preferences (i.e. Unyo303). The venue's past live guests have included genre-resistant acts like Shinai Kankei [loosely "urban related"], a troupe mixing spoken word narratives with rolling sample-a-delic cityscapes, power electronics flourishes and trumpet accents.
Make no mistake, the musical fare on hand here veers towards the experimental – even though Kokubu's personal musical epiphany came when Yellow Magic Orchestra's synth-pop classic "Rydeen" played while he competed in a high school sports festival. ("I was able to run so fast for some reason," he remembers.)
Today, a sound mind and body remain important goals for Kokubu. On the menu at his restaurant you have a tangle of cables and patch cords and a tangle of gourmet noodles served up in shallow baskets, encouraging patrons to consider the possibility of good sound being a form of sustenance just as enriching as good food.