Nightclubbing: Back2Basics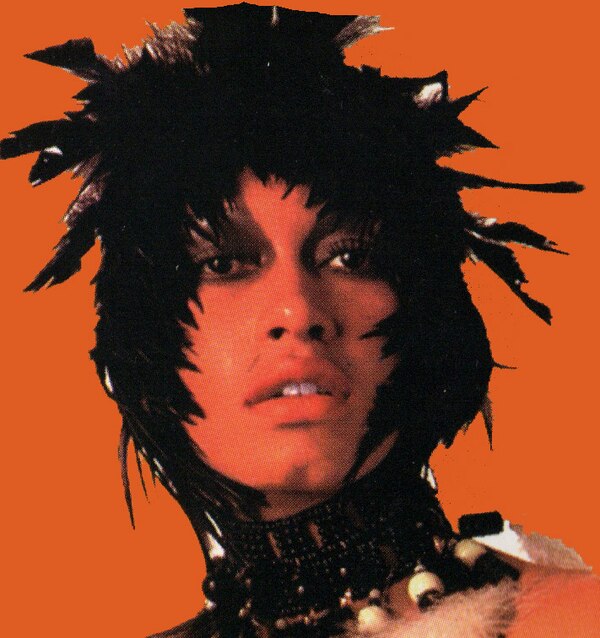 Questlove, King Britt, DJ Dozia and more remember the night that birthed the neo-soul movement
Good business is about creating opportunity where others see none. But around 25 years ago few people saw much opportunity in Northern Liberties, a rough neighborhood tucked north of Philadelphia's Old City. So when New Yorkers Paul Devitt and Joey Maritato bought Silk City Diner, you would have been hard-pressed to imagine it would end up becoming "ground zero for creative music in Philadelphia," according to Grammy Award-winning musician Aaron Levinson. Yet that's exactly what happened when two young DJs – King Britt and Dozia Blakey – created Back2Basics, a home for tasteful, era-spanning selections and live jam sessions that birthed the neo-soul sound.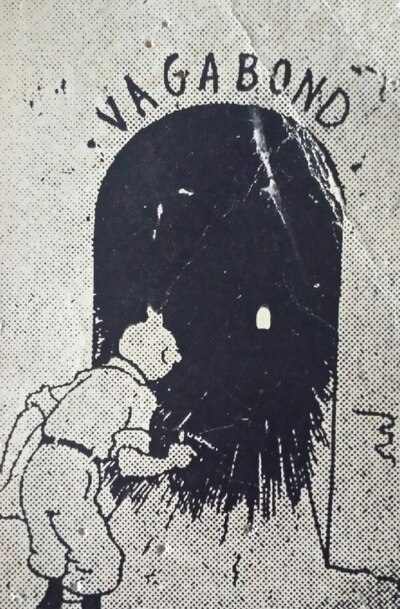 In the 1980s, underground nightlife in Philadelphia was confined to a handful of venues around the Old City. Britt and Blakey were upcoming DJs on the scene. The West Philly pair had met at school in 1984 and bonded over a shared love of post-punk, British rock and what Britt calls "wild outfits... like what Rick Owens is doing now." In 1987, fresh out of high school, Britt became the buyer for the singles and import section at the local Tower Records. That same year, Blakey, the nephew of jazz drummer Art Blakey, created Vagabond with his friend Nicholas Meoli: a roving Monday night party advertised via handmade flyers and phone calls that catered to those who worked weekends.
Blakey invited Josh Wink and Boy Blake, with whom he shared DJing duties at another local venue called Black Banana, to supply the music. Vagabond's visual style was typical of the era: go-go dancers, homemade decors and art installations – "we once made a dragon large enough for people to dance in," remembers Blakey. Vagabond soon grew in popularity, size and ambition. Britt joined the residents. "No one could compete with us on Mondays," claims Blakey, "venues were begging us to bring the party there."
When the new Silk City owners decided to scout for talent for a relaunch of the diner, they headed to Vagabond and approached Wink, a growing name in the nascent techno world. Wink declined and suggested Britt instead, who was known for his wide-ranging selections.
Britt began DJing at Silk City on Saturday nights in the winter of 1989. Despite the short distance between Old City and Silk City, getting people to head further north was a task. "It took about six months to get it going," according to Britt. That, and a little help from Blakey's then-girlfriend. She was working on a new store location for fashion designer Betsy Johnson, and when Johnson came to town they headed to Silk City for an easy night out. Britt remembers what happened next: "I go down to pick up a record and the place is empty. I come back up and there's all these girls dancing to Tim Dog's 'Fuck Compton'!" The word got out. "Women knew they wouldn't get harassed and I began to tailor my selections to them," Britt says. The template for Back2Basics was in place: a welcoming environment and a discerning music selection.
Working in the imports section at Tower, Britt was up on the latest records and new sounds, including London's bubbling acid jazz scene and Gilles Peterson's newly setup Talkin' Loud label. "I mixed that up with funk and hip hop," he says. At the same time, Britt was also working on dance music productions with Wink. In 1990, the pair released "Tribal Confusion" under the name E-Culture. The track proved a hit across the Atlantic, sending them on tour. Britt returned with a stack of fresh dance music records he served up at Silk City.
In the winter of 1990, Blakey began to look for a new place to DJ. Britt had been bugging him to come guest at the diner. "The night was amazing," says Blakey, "packed out the door, people dancing outside. Afterwards we looked at each other and said, 'Why not?'" The idea was to "go back to the basics": start with jazz, funk, and anything with a groove before moving into house music – Earth People, Masters At Work and Frankie Knuckles alongside UK acts A Guy Called Gerald and 808 State. "'Pacific' always made the place go ape shit," says Britt. As 1991 dawned, Back2Basics was born.
Unbeknownst to Britt, he'd become the "secret idol" of a young upcoming DJ. As a high school kid in the late '80s, Cosmo Baker sat outside one of Britt's residencies listening to the music through the windows and taking notes. When Back2Basics took off, Baker moved to a new corner, ears open, mingling with the outside crowd. Despite his young age, Baker landed a residency at another local night Britt spun records at called Revival, a "young kid of 17 spinning Organized Konfusion and Roy Ayers on the ground floor of the city's most debauched nightclub." If there's a quality that defines Britt, it's his generosity. After catching Baker spinning at Revival in 1991 and finding out how little he was being paid, Britt invited him to B2B. "I've never been as 'in the pocket' as I was that first night at Silk City," Baker remembers. "I had something to prove." The effort earned him resident status.
The vibe around the club was rough, cars getting smashed, people getting robbed, but the party was so good you took your chances every time.
By 1992, Britt was making regular trips to New York as a guest at Giant Step, a jazz meets hip hop party founded by British promoter Maurice Bernstein and his South African partner Jonathan Rudnick. In return, Britt invited Giant Step DJs Smash and Jazzy Nice down to play B2B. Ahmir "Questlove" Thompson, then leader of a local busking band called The Square Roots, recalls the education early B2B and Giant Step sessions provided: "Before Shazam it was just me and nine nerds watching every record and taking meticulous notes."
Britt and Thompson had become friends after the DJ gave The (Square) Roots their first-ever gig – "I paid them in chocolate cake." Britt recalls the show being at the back of a pizza joint. Thompson says it was Back2Basics. Whatever the case, "the Mason-Dixon line that divides [The Roots] being street buskers from being in a nightclub playing for a crowd was that show," says Thompson.
That same year, Ishmael "Butterfly" Butler, an aspiring rapper and producer from Seattle, was also splitting his time between New York and Philadelphia and attending the same parties. Butler's group, Digable Planets, had just signed a deal with Pendulum Records. Descendants of the Native Tongues, Digable's music was evocative of the jazz and hip hop grooves spun at B2B and Giant Step, where Digable played an early live show.
Butler and Britt first met in Tower Records. "Ish had come looking for a James Brown record but we didn't have it," Britt recalls, "so I told him where to go but not before sliding him a flyer for Back2Basics." When Digable signed to Pendulum, Butler asked Britt to join them as a DJ but Tower and B2B were already enough. Nonetheless, Britt checked in on the group's sessions when in NYC. "Pendulum wanted to see what the band could look like on the road, so I stood there one day in my blonde dreadlocks and air DJed," he remembers with a laugh.
Butler bugged Britt some more and the DJ finally relented, quitting his job at Tower and heading to Europe as Digable Planets' first single, "Rebirth of Slick (Cool Like Dat)," hit the shops in late 1992. The plan was to parlay the attention into promotion for B2B. Blakey and Baker held down the fort and Britt played whenever he was back in town. While on the road in Europe, Britt got to network with Gilles Peterson and others whose records he'd been buying at Tower.
By 1994, Back2Basics was the Saturday night of choice in Philly. "The vibe around the club was rough, cars getting smashed, people getting robbed," says Levinson, "but the party was so good you took your chances every time." Silk City's lounge is a small room tucked onto the left of the dining car. The bar takes up more space than the stage. The dancefloor can fit a comfortable 30 to 50 people. More if you dance between the bar and tables. It's the definition of intimate.
B2B DJs would stuff their crates and bodies into the booth. At first, the turntables were balanced on two TVs with a mixer in between, before moving to what Baker remembers as "a very non-stable swing." Once the party started "it felt like everyone was leaning on everyone else," he says. "There was always a sense of danger, that things would fall apart by the end of the night."
For Thompson, who had become a regular B2B guest DJ, it was his "homebase woodshed," a place to hone and practice skills that included "learning the difference between the power of a 12-inch version and an album cut" and how to scratch when your turntables are weightlessly moving around.
"Ahmir would lay his records out like a drum set around the decks," recalls Britt. Thompson wanted his vinyl in clockwise order, split into categories. Taking a leaf from Britt and Dozia, he spun a mix of genres that progressed in intensity, from acid jazz to disco and house via hip hop and boogie. The approach was also born of necessity. "You were in the dark and had mere seconds to get your mix perfect," he remembers. Blakey adds there were no monitors, "so you only knew you were doing good when the crowd put their hands up."
One night Thompson stumbled onto the idea of a mash-up. "It seems innocent now," he admits with a laugh, "but I took Michael Jackson's 'Human Nature' and put Audio Two's 'Top Billing' on top of it. When that breakbeat rolled in the place exploded like I'd never seen, like it was an EDM drop."
During that time Thompson had also begun to pay close attention to recording credits. "The college-like education I got at B2B informed me as a producer but also as an engineer," he says. "I began to think about frequencies and how they affect a DJ when I mixed my own records. Reading credits and DJing at B2B is how I chose engineers." Bob Power, who began working with The Roots on 1996's Illadelph Halflife, was chosen because "whenever I spun any of his mixes at B2B there was an amount of clarity there."
By the winter of 1994 Vagabond had ended, leaving Monday nights open once again. The next move was obvious. "We knew we needed another night, but we wanted a twist," says Britt. They found it on the stage of Giant Step in NYC where The Groove Collective jammed with a DJ. A second weekly Back2Basics launched on Mondays in the autumn of 1994 with DJs, a resident live band and a soul food buffet for $5.
When it came to putting together the band, Britt and Dozia had the pick of a talented bunch. "We all wanted to be a part of it," remembers multi-instrumentalist James Poyser. "A crew of musicians all gravitated to the party and if you look at them now, they are some of the best in the world, playing with everyone from Madonna to Justin Timberlake."
Poyser and Britt had met in the 1980s at The Gallery, a downtown mall where Britt worked the newsstand and Poyser sold polos in Strawbridge's. "King had every Polo anything," he recalls with a laugh. "I bought my first keyboard from James," says Britt, "so I reached out to him to help put the band together."
Philly has a tendency to only look inwards, but B2B was looking outwards for inspiration and kinship.
Over the course of a decade the Back2Basics band went through multiple incarnations, leaving behind an unrivalled roster. Drummers have included Larry "Ace" Snell from ska band Ruder Than You, punk and skating legend Chuck Treece (who also played bass), church boys Dre & Vidal and, of course, Questlove. Poyser, who at the time was "learning to be a musician," sat at the keyboard. The horn section included Cecil Taylor band member Elliot Levin, local fusion pioneer Jafar Barron and Jeff Bradshaw, who worked with Michael Jackson. Guitarist Tim Motzer became a regular after a tip-off from Jazzy Jeff.
It didn't take long for Mondays to become just as popular as the weekend. A gang of musicians would be waiting at setup. The buffet, which ran for the first hour, also helped – "Ahmir was there early, soon as the chicken came out he was on it," laughs Britt. As the DJs spun records the band eased themselves into the grooves and took over before the DJs returned with new elements. "We created off the top," says Poyser, "a lot of experimentation." The band rotated all night with musicians waiting around for their turn like drug fiends, "Yo, can I get on?"
The mid-'90s were a popular time for nights that mixed DJs and live instrumentation around the world, from Giant Step to Luv N' Haight in San Francisco. But there weren't many other examples inside Philly. "The city has a tendency to only look inwards," Baker admits, "but B2B was looking outwards for inspiration and kinship. That's what made it 'world-class' to me." The night also made space for singers, including famed local poet Ursula Rucker, Tanja Dixon and Lady Alma. "There was a feeling of oneness," recalls Alma, then an upcoming local singer. "We all honed our craft there, it was about camaraderie."
Throughout the second half of the 1990s, B2B hosted hometown heroes like Jazzy Jeff, Cash Money, and Schooly D ("it was a way to show people the masters," says Blakey) as well as Erykah Badu, the Brand New Heavies, Gilles Peterson and Jamiroquai.
For all the guests, records and special moments, Monday nights at B2B remain most important for what happened next: neo-soul. In the years after the sessions began, Poyser, Bradshaw, Thompson, and Dre & Vidal became the vanguard of the latest twist in soul's evolution. The sound, as heard on debut albums by Erykah Badu, Lauryn Hill, Jill Scott and D'Angelo, is a Philly sound, born of a tradition that began in churches, moved to stages and ended in studios.
"B2B was the forefront of what became neo-soul," says Poyser. "It helped bring me towards what I did by providing a space to experiment and figure things out. We learnt how to play in a way that was appealing to the world." Thompson agrees. "You knew that was where your audience was" as opposed to the commercial clubs. The Roots leader continues: "what makes neo-soul different is that it's more groove-based and less about the technical aspect of what gospel musicianship is. It's about keeping people moving, the four-bar loop, hypnotic, non-ending 20 minute groove that doesn't wane." While most bands will fluctuate in tempo as the music progresses, the B2B band had no such luxury, locked to the metronome of the DJ's records.
As the decade ended things began to change. Saturday nights remained the purview of DJs and a mix of groove, hip hop and dance music. In 1998, Blakey scored a hit of his own with "Pop Culture" on Wink's Ovum imprint. A year before, Baker left to set up a new hip hop night with Rich Medina across town. The Mondays spawned Black Lilly, a female-led showcase at the Five Spot founded in 2000 by Mercedes Martinez and Tracey Moore of the Jazzyfatnastees, two regular voices at Silk City. If B2B was the sound of neo soul, Black Lilly became its voice. "B2B was very masculine," says Britt. "It was cocky male musicians. We had female singers, but it wasn't as open as you would think."
Most of Back2Basics' '90s history has been lost to time. No photos or archival newspaper stories are available online. Memories are blurry. But when Britt witnessed "all the musicians in the rooms bonding over the music," he knew he had to capture the moment. His 1997 debut as Sylk130, combining the diner's name with his then home address, is the one remaining document of what Levinson calls the B2B "organism," a musical snapshot of an always-packed multi-racial dancefloor, friendly staff and street corner jokes and comedy.
"When the Funk Hits the Fan" tells the story of Britt's childhood through the lens of his then-present over thick grooves and interludes that feature a cast of B2B singers and band members. Two years later, a remix album with interpretations by Questlove (born of an idea Thompson had on the B2B dancefloor), 4Hero's Dego and NYC's Francois K paid further homage to B2B's legacy. In 2001, Re-Members Only brought many of the regulars back for one more time capsule.
Back2Basics called it quits in 2006 when Mark Bee, a local businessman and B2B regular in the 1990s, took over Silk City. Still, the spirit of the party lived on, its residual energy stuck to the walls and imprinted onto the dancefloor. The band sometimes reconvenes for anniversary sessions. New residents like Ill Vibes carry the torch. Despite his fame, Thompson makes a point of DJing there once a year because "it's like coming home to your friends and family." But, perhaps most importantly, the spirit of B2B lives on in the music. The next time you listen to a classic neo-soul album or see a rapper backed by a live band, listen closely to the grooves. You might just hear the echoes of a Philly institution.