Interview: KIKI Strikes a New Pose
Vivian Host talks with the artists behind the new film KIKI and New York's young, transgressive, underground ballroom scene
This Friday, RBMA begins our yearly festival in New York City with the New York premiere of KIKI, directed and written by Swedish filmmaker Sara Jordenö in conjunction with kiki scene icon and activist Twiggy Pucci Garcon, who also stars in the film.
KIKI unveils the inner workings of the kiki scene – the youth subculture within the underground vogue/ballroom culture – through the personal stories of seven compelling youngsters navigating coming of age in NYC. The film not only showcases all the dazzling creativity, drama, pageantry and death-defying drops one associates with the vogue movement, it also explains the unique function of the kiki culture in creating a safe haven where at-risk gay and trans youth of color can find community, explore identity and receive support.
The film – which features a driving score delivered by ballroom DJ MikeQ and his Qween Beat labelmates – is currently touring the festival circuit, awaiting public release later this year. In advance of the NYC premiere, RBMA Radio's Vivian Host had a kiki with Sara, Twiggy and vogue luminary/commentator Jack Mizrahi.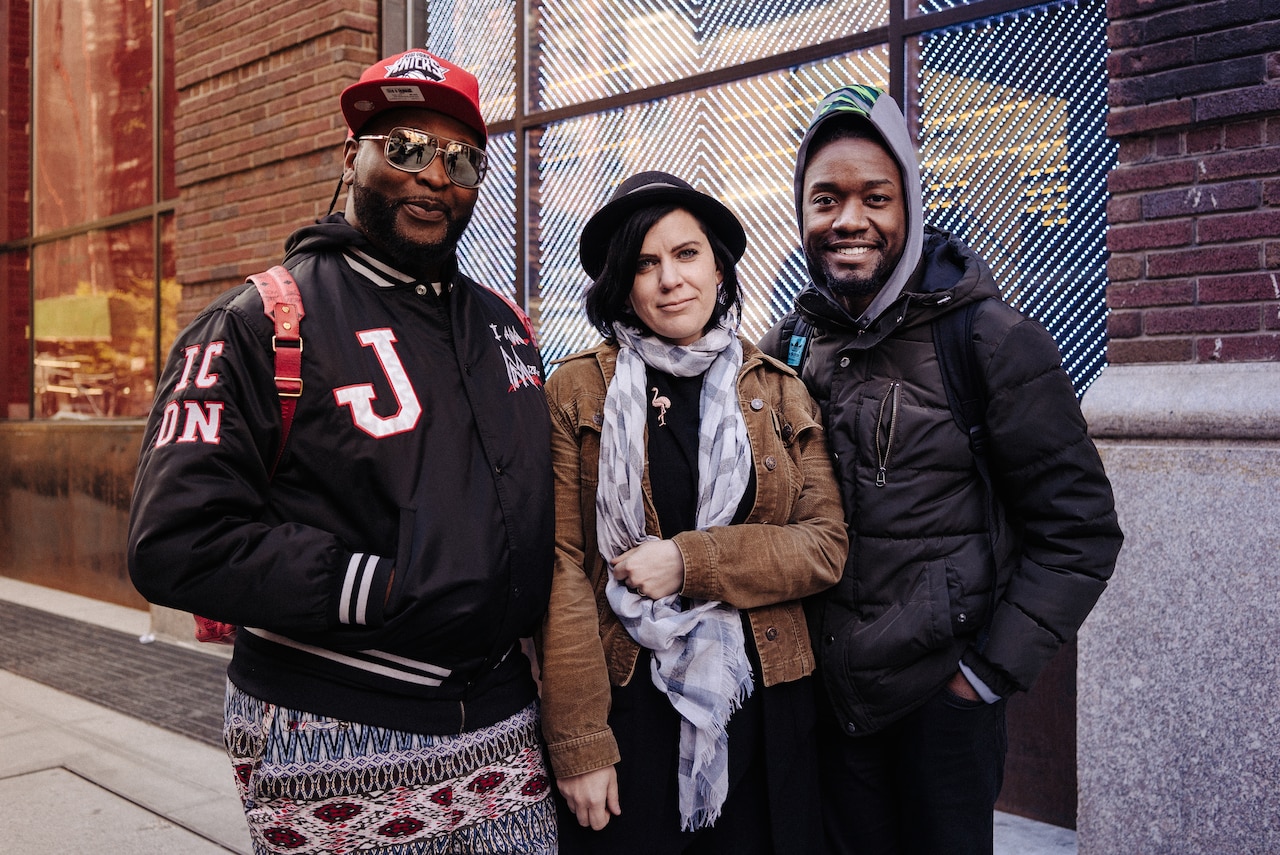 What is kiki and how is it related to the house/ballroom community?
Twiggy Pucci Garcon
The kiki scene is a smaller collective of the house and ballroom community, which has been around for nearly a century. It is the youth-led movement in the ballroom scene – like the junior varsity version of it – led by and for young people.
Can you give a bit of the history of the larger scene, for those who aren't familiar with ballroom and vogue dance and its intro.
Jack Mizrahi
The house and ballroom community was started in the 1920s. It was a marginalized community – a black, gay, transgender community – largely creating something for themselves. It started off as competitions, like beauty pageants. Then it took a revolution in the late 1970s by Crystal LaBeija and others to segregate themselves from the white pageant system; they felt like they were always unfairly matched against their white counterparts so they pulled away and created their own thing. That was a competition for transgendered women, transsexuals, and it started to include categories for the men and then we fast-forward to what we're seeing now, which is like Paris is Burning all over again but all around the world, as opposed to just in Harlem. It was something that was so infectious it left New York, went to New Jersey, Philadelphia, Virginia, Atlanta, Chicago, Detroit, L.A. and now we're seeing houses and scenes and balls in Sweden, Germany, Russia, Tokyo, Jamaica, London and the Philippines.
Even the white woman from Pittsburgh can come to a ball and get dressed up and feel like a little black girl for Harlem because that's what she feels like inside.
It's a place where we could commune and compete against one another, build these houses and honor your house via following its rules and traditions that keep the legacy going. The kiki scene was just a way for the younger kids who are not just quite ready to come up to that level of competition and deal with being judged that harshly. There are drop-in centers and afterschool programs that allow these younger kids to come in and grab a drape off the curtains, wrap it around themselves and all of a sudden they're walking elegance, they're feeling elegance. It was more about the mind and how they felt and how they put it out there than actually being in the garments. That then took on its own life, it became a world of its own and creativity reigned.
Sara, how did you discover kiki and decide to make a movie about it?
Sara Jordenö
I'm from Northern Sweden from a really small town of 6,000 people. I first really learned about ballroom from queer theory. Then I was doing a project in Harlem, a different project, and I just ran into Twiggy and Chichi. I was so amazed by them and then they set up a meeting with me and just presented the whole subculture that I had no idea existed, especially not the leadership and mentorship part. That is such a huge part of the kiki scene because obviously these are young people that have all kinds of coming-of-age issues that can be more difficult because they're gay or trans.
It felt very important to do a film that didn't "expose this secret world." We wanted to do a character-driven film. We follow the journey of seven people so you also get a really strong sense of their stories, what brought them to the kiki scene, what happened when they were exposed to the kiki scene, how they changed as people, how they are inspiring other people with the kind of advocacy they do.
Not only are we doing the NYC premiere of KIKI, but there will also be an LSS after. Can you explain what that is?
Jack Mizrahi
Legends, Statements and Stars is basically the roll call of the night, the who's who in the audience and what status they are. That's basically one of the main things about ballroom. So you'll start off as a star, somebody that's just coming out and you're shiny. Eventually that star becomes a statement, because your presence is just so there in your category after a while of walking it. The legendary status is now like your legend has grown – people know you're a feared competitor, you're a feared personality and they will not step against you. Then iconic is just when you just become the symbol of that category. It's a fun way of getting the crowd really involved, it's a lot of clapping, cheering and a lot of energy. It's a way of getting people to come out and show off what they're known for.
Go to Conway, go to Rainbow, go to H&M and make it the funniest, most outrageous but still fashionable thing you could come up with.
Twiggy Pucci Garcon
Being a star, statement, legend or icon in the kiki scene has nothing to do with being a star, statement or legend in the mainstream scene. The statuses and scenes are separate but they are part of one community. Someone might be an icon in the kiki scene and a statement in the mainstream scene – like me!
What's interesting to me is how much ballroom has grown and how kiki, in particular, makes room for so many more categories and so many more accepted identities. I was wondering if you could talk what some of the newer categories are.
Twiggy Pucci Garcon
Jack is very modest about it but he's hugely responsible for the creation of a ton of the categories that exist right now, especially the newer ones like "Sex Siren" and "Minnesota Twist."
Jack Mizrahi
The categories are a way of making sure there is a place for everyone. What worked five years ago probably won't work three years from now. It's an evolution and making sure that there's something there so everybody can have a good time when they come to a ball. You're not just standing and looking at the wall and wishing you could participate. We're seeing within the last couple of years the rise of the transgender men categories; they should not just be regulated to just "Walking Realness" and "Sex Siren." We will have face for them. We will have runway for them, as well. If they want to vogue, get out there and get your life and we'll create it. Even the white woman from Pittsburgh can come to a ball and get dressed up and feel like a little black girl for Harlem because that's what she feels like inside. That's what her Vogue is going to manifest, whatever that might look like to her.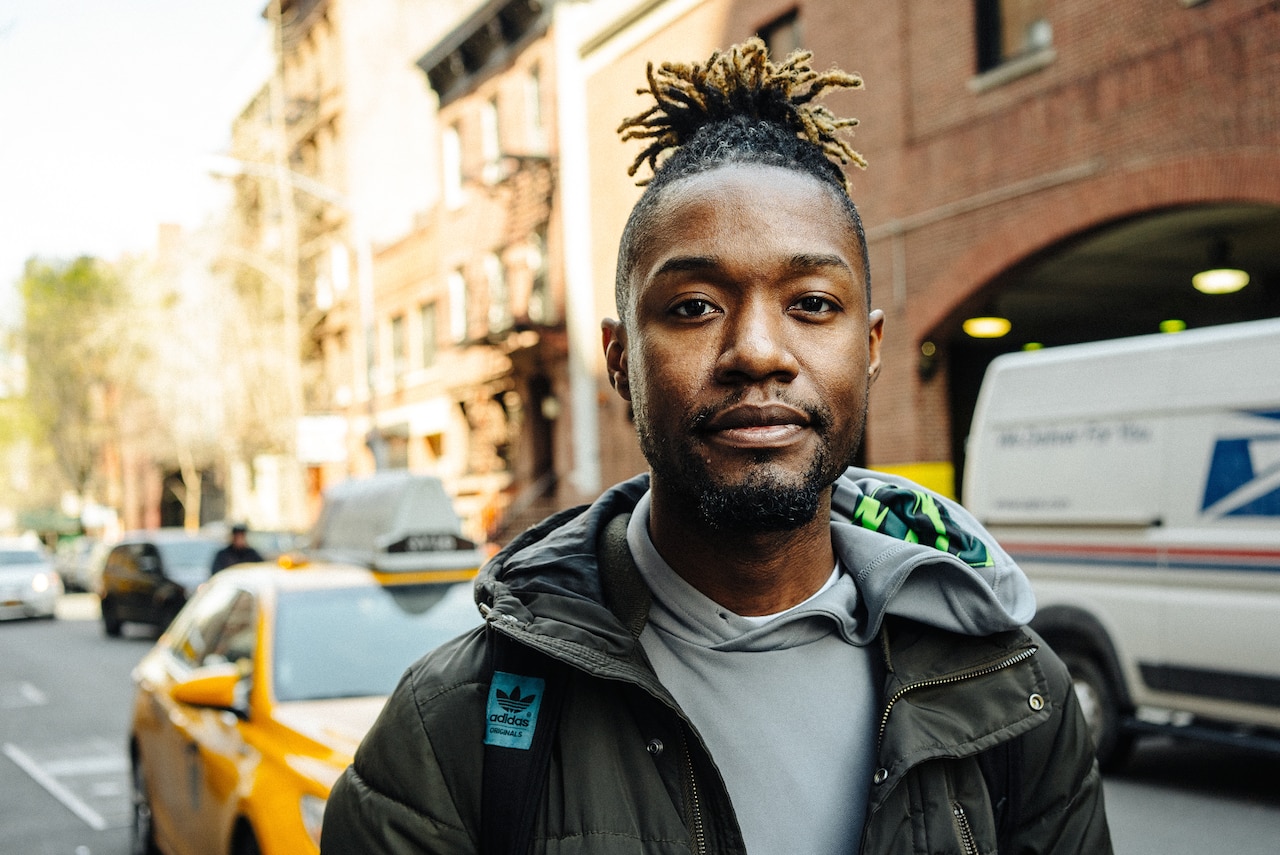 Twiggy Pucci Garcon
In the kiki scene, we've taken some of the mainstream categories and adapted them. Traditionally in the mainstream scene you would be dripping literally from head to toe (including undergarments) in high-fashion labels, right? In the kiki scene it's the exact opposite. Go to Conway, go to Rainbow, go to H&M and make it the funniest, most outrageous but still fashionable thing you could come up with. People choose their kiki house names based on what they want their house to represent. The House of Juicy Couture is just those who wear Juicy Couture – they're banjy cunt, down-to-earth, they are a lot of fun. Our house is named after the Italian label of Emilio Pucci, but it's also an acronym that stands for Peers United for Community Causes Initiative. Then you have the House of Pink Lady because they actually like the color pink.
Are you guys seeing a rise of a kiki scene or something similar in other places, far as a scene offering community outreach to gay and transgender and minority youth?
Sara Jordenö
I think that can inspire the kiki scenes in other countries. Sweden could definitely use it. It has enormous problems for its youth that you might not know about. Sweden is an extremely racist country. The minorities are suffering and could use resources and tools to deal with that. I always felt that the activists and the advocates in the kiki scene are role models.
Can you tell me a bit about the music for the film and DJ MikeQ's involvement?
Sara Jordenö
MikeQ and Byrell the Great have been part of the project for a very long time. It was one of the first things we talked about. When I heard the music I was like "What is this music? It's the coolest music I've ever heard." The music has such a huge importance for the art form of ballroom. I see this symbiotic relationship between the commentator, the DJ and the person who walks. We really wanted Qween Beat [MikeQ's crew and label] as composers. We didn't want to add any music that's unrelated to the culture in there. They were excited and created some original tracks for the film.
Twiggy Pucci Garcon
It's just a way of adding more to the heartbeat. There is a connection between the DJ, the music, the competitor and the commentator to make the person feel it, to energize them. Who doesn't want to vogue like Leiomy? When you have a change that is really targeting them and about them, it's basically their theme song. When you have a chant that is really targeting them and it's about them, it's basically their theme song. When you hear it, you can vogue a little of them in you too.