Nightclubbing: Tracks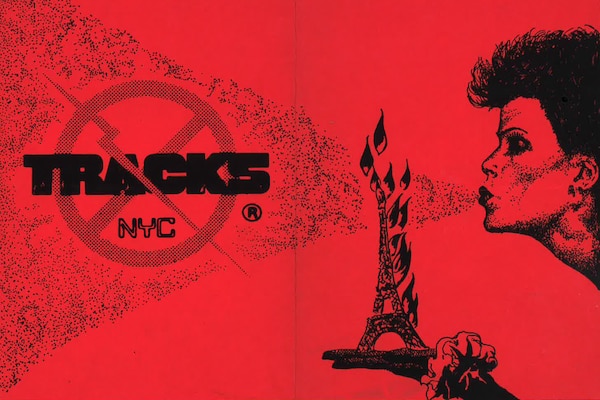 Remembering David DePino's Tuesday nights at Tracks, which brought voguing out of the ballroom and into New York nightclubs
One of the few DJs to sit in for Larry Levan at Paradise Garage, David DePino began his Tuesday night sessions at the Chelsea club Tracks in 1986. It was at Tracks that voguers from the ballroom community in Harlem and Brooklyn brought their competitive artistry into downtown dance culture. By transporting the battles of the ballrooms into a downtown club, Tracks became a launching pad for many voguers who would later make Sound Factory their home in the early '90s.
David DePino had been there at the birth of disco, dancing at David Mancuso's first Loft parties on Broadway and working behind the bar at Francis Grasso's Sanctuary at the dawn of the '70s. He met Larry Levan at a Brooklyn club where DePino worked called Broadway, through Levan's then-boyfriend Mario Deserio. At the time, Levan was cementing his reputation as a DJ at Reade Street. When owner Michael Brody was forced to close the club, it was DePino who found the new space that would become Paradise Garage.
"I knew Reade Street had closed and one day I was hanging out on Christopher Street with some friends," DePino says from his home in New York. "We saw a bunch of cop cars going down 8th Avenue, so we followed them and it was a raid on this gay cruising area. We made a left turn down King Street and I said to my friend, 'This looks familiar,' and he said 'Didn't we come here once to a party?' And I said, 'Yes, that's right, it was that club Chameleon. Oh my God – I know Larry's looking for a club.' So I wrote down the name, address and phone number, then went back to Brooklyn and gave it to Mario to give to Larry."
A hairdresser by trade, DePino got his first job in New York's nascent dance culture through Judy Weinstein's Record Pool. "While I was on vacation from my hair salon, Judy had got rid of her co-worker at the Record Pool. And so she asked me to help her for a week until she found a replacement," DePino says. "A week turned into two weeks, which turned into three weeks, and so on, until I stopped hairdressing and started working at the Record Pool full-time."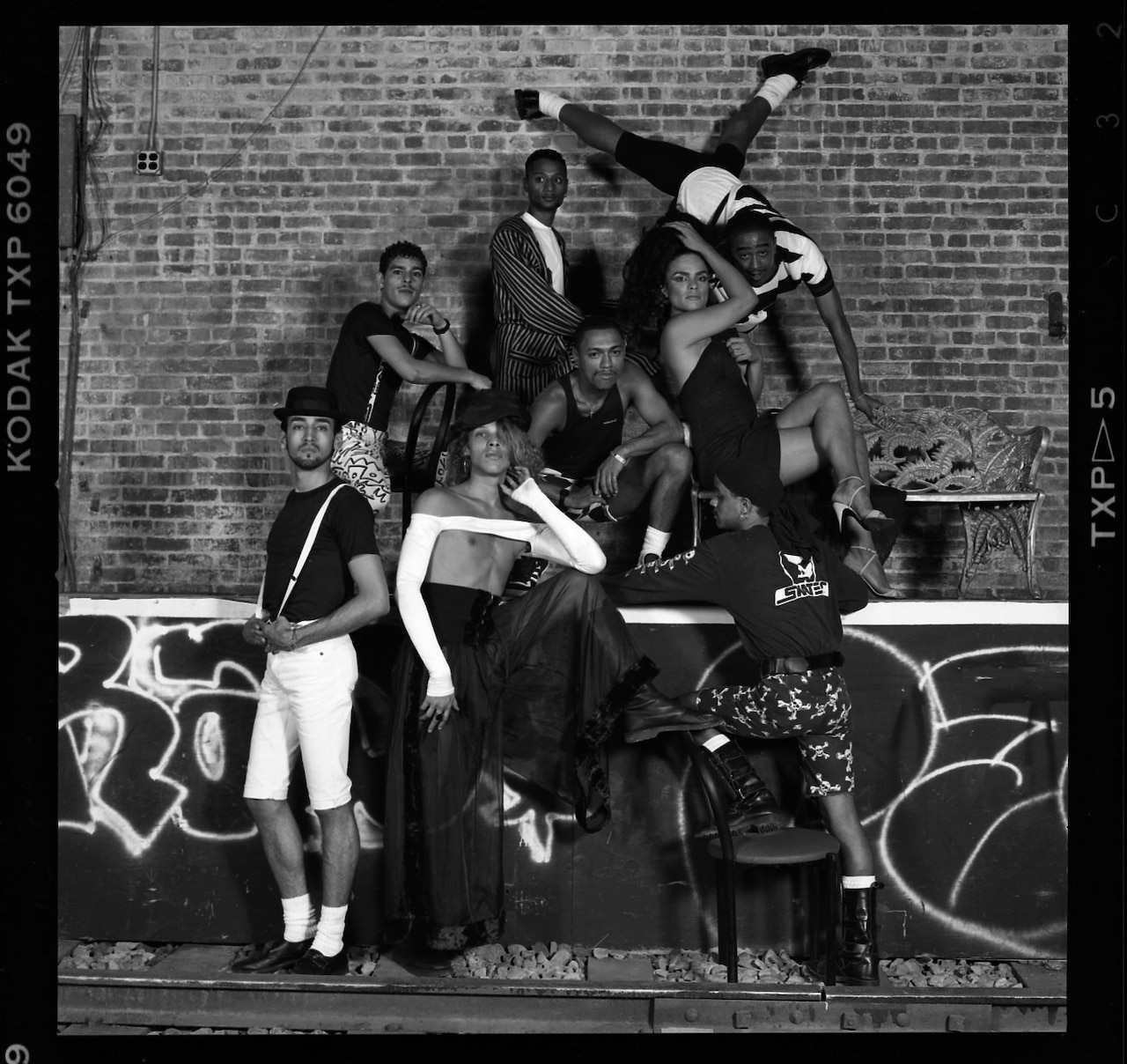 With the move from Reade Street to King Street, DePino became part of the inner sanctum at Paradise Garage. "I worked there from the very beginning," he says. "I was a good friend of Larry's and used to work at the door by the DJ booth for the VIP section." By 1985, Levan's hectic production schedule meant he was often camped out late in the studio and delayed in getting to the club. "Larry started getting really, really busy in the recording studio, and so around midnight he'd call me up and ask me to put a reel-to-reel tape on. That was fine, as the club didn't really get crowded until around 3 AM. When it became a more regular thing I would also put a record on, as people started getting bored with the same music."
Through his job at the Record Pool, DePino had first access to many of the tracks that would become underground classics at the club. "Because I worked at the Record Pool I would bring Larry's new records for that week," he says. "So what I would do early on was play the good records so the crowd heard them for the first time. Then, if Larry was there early and was walking around, playing with the speakers or lighting, he would say, 'Play the new records you brought in,' or 'Play the dub version,' so he could hear how it sounded. So that's how it started for me."
Opening in 1985 at 531 W. 19th Street in Chelsea, Tracks New York was part of a franchise of clubs across the country owned by Marty Chernoff, linked to Tracks D.C in Washington. Chernoff brought in Michael Fesco (from Manhattan's gay mecca the Flamingo) to run the club, and that's when Tracks really made its mark on New York nightlife. It was soon open seven nights a week, 24 hours a day on the weekend. DJs who spun there included Terry Sherman and Warren Gluck from the Saint, as well as Steve Fabus from San Francisco's I-Beam and Trocadero Transfer. Similar to the Saint, one of New York's other legendary '80s gay club, Tracks was initially frequented predominately by a crowd far removed from the black and Latino dancefloors of Paradise Garage and Better Days. "Before I started there, Tracks was a very white gay club," says DePino. "It was mainly a kind of Hi-NRG sound there, and not the heavy black music I was playing or hearing at the Garage."
Larry always told me, 'The crowd are coming to hear what you love and your job is to make them love it, too.'
DePino got his break at Tracks in 1986 through a friend he knew from the Record Pool. "A girl called Freddie Taylor, head of the one-stop Pearl Music (and Pearl Distributors Inc.), was friendly with someone at Tracks. She told me that the club was looking to bring in another DJ, and would I be interested? At the time, as well as sitting in for Larry at the Garage I was doing some teeny little guest spots here and there. I said to Freddie that I hadn't played a whole night before. But she convinced me to give it a try."
Taylor spoke to Marty Chernoff, who suggested DePino could start on a Tuesday night. "My first night there was a Fat Tuesday Mardi Gras party, and I had about 40 people there. And the club held, like, 2,000," recalls DePino. "So I thought to myself, 'This isn't really going to go well.' But they said they would give me a month to see if I could build it up."
Conscious that few of the people on the scene knew that he was behind the new Tuesday night session at Tracks, DePino asked Marty Chernoff if they could print up some business cards. "I really wanted people to know that it was my party, so I had about 1,000 cards printed up that said this was a complimentary invitation from David DePino. And I went all over town handing out these cards to every good-looking person I could find that went to clubs. So the next week I got another 50 people. Out of respect, I never promoted at the Garage or looked to bring that crowd to Tracks. But it was such a cool, good-looking crowd I attracted that everyone started talking about it. Then, on the third week, there was an extra 100 people, and so on until at the end of the month I had, like, 500 coming. So they said they were going to continue the Tuesday nights, and that is how my night at Tracks started. After two months I had 1,000 people, then after three months it was mobbed every Tuesday."
David DePino's residency at Tracks was one of the first successful midweek club nights in the history of New York club culture. "It changed the course of New York nightlife," he says. "Clubs of that size only ever worked on a Friday or Saturday until then. The places that opened in the week typically held about 50 or maybe 100 people, or there were bars with jukeboxes. Better Days was the only place that opened midweek. But if you had 200 people in Better Days you had a good party. Tracks held 2,000, and I had that every Tuesday."
With that capacity and its prime location in the gay hub of Chelsea, it was the perfect space for DePino to build his own night. "It was a great club," he says. "It had a really big dancefloor and a little stage area. Then it had a second upstairs room where Danny Krivit and George Morel would play on alternate weeks. And it also had a roof deck. The Tracks soundsystem was also really nice, although it wasn't like the Garage. We would tweak it, though, because the black crowd that I had liked a much more bassier sound than the white crowd who were there the rest of the week. So we would raise the bass on the amps for Tuesday nights, then they would lower them for the other nights."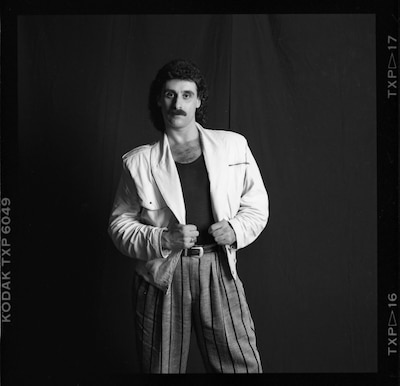 Like the many future DJs who danced at Paradise Garage, DePino had listened and learned from a master. "The way Larry made me feel on the dancefloor and how he made me lose my mind and to feel free to express myself, that is what I wanted to do to people. So I tried to follow what Larry did in that way, but I knew I had to be myself and find my own voice," says DePino. "Larry always told me, 'The crowd are coming to hear what you love and your job is to make them love it, too.' He'd tell me, 'Don't give in to playing what they think they want to hear. They can go to a regular 9 – 4 club to hear that commercial stuff that they are playing on the radio.' So he'd tell me to play what I believed in. But he also taught me that it wasn't about you as a DJ having a good time – it's about making the people on the floor enjoy and feel part of the house party that you are throwing. And to always take them on a journey."
How similar was the soundtrack at Tracks to the Garage? "I would say I played about 80% of the same records," says DePino. "I would play all the classics I heard at the Garage, of course. But there were another 20% of records with a very particular kind of high-intensity sound, much faster than Larry was playing at the Garage. And that was when the whole vogue thing really started in the club."
After the ball was over, I started playing records and we moved all the chairs and tables out of the way. And the voguers all started to dance until six in the morning.
While voguing was pioneered at the balls in Harlem, it had started to infiltrate Manhattan's black and Hispanic gay clubs in the late '70s. One of the clubs where voguing was first seen was Better Days, although Paradise Garage also had its fair share. In the introduction to the Soul Jazz book Voguing and the House Ballroom Scene of New York City 1989-92, DePino explained how the Garage became a second home to the various Houses in the early '80s. "Before you knew it, a lot of the ball kids were hanging out at the Garage. In one corner there'd be the LaBeijas, and in another there'd be the Duprees, and so on."
It was at the Garage that DePino was introduced to perhaps the most famous of all the houses. "I became friendly with the House of Xtravaganza at the Garage in about 1983," he says. "They were a new House [formed in 1982 as the House of Extravaganza by Hector Valle] and they asked me to play for them as their DJ at their first ball at the Elks Lodge in Harlem. That's when I became an Xtravaganza [member]. At that time, the balls used to start at five in the morning on Sunday. So I left the Garage, and Larry gave me a little stack of records that only he had that were about to come out. I took them to the ball and mixed up records that would usually be played for each category with other records you would hear at the Garage. I'd never been to a ball before, so I didn't know there were certain records for each category; I really didn't know the procedures. So in-between each category, when normally it would be quiet in the ballroom, I would carry on playing records. And the ball went crazy, with everyone jumping out of the seats dancing. That gave me the idea that you could combine dancing along with the balls, and that is what we did at Tracks."
Karl Xtravaganza joined the House in 1986 and worked as a bartender at Tracks. "Ballroom and Tracks collided at just the right moment, and David DePino was the catalyst for it," he says. "In the late '80s, Elks Lodge in Harlem, the traditional ballroom home for many years, was no longer available to host balls. At the same time, Chi Chi Valenti and Donald Suggs were putting a spotlight on the ballrooms in articles for the Village Voice, Details, The Face and other publications. It was David DePino who got the management of Tracks to agree to host their first ball. That allowed the balls to move downtown just when awareness of the ballroom subculture was beginning to spread."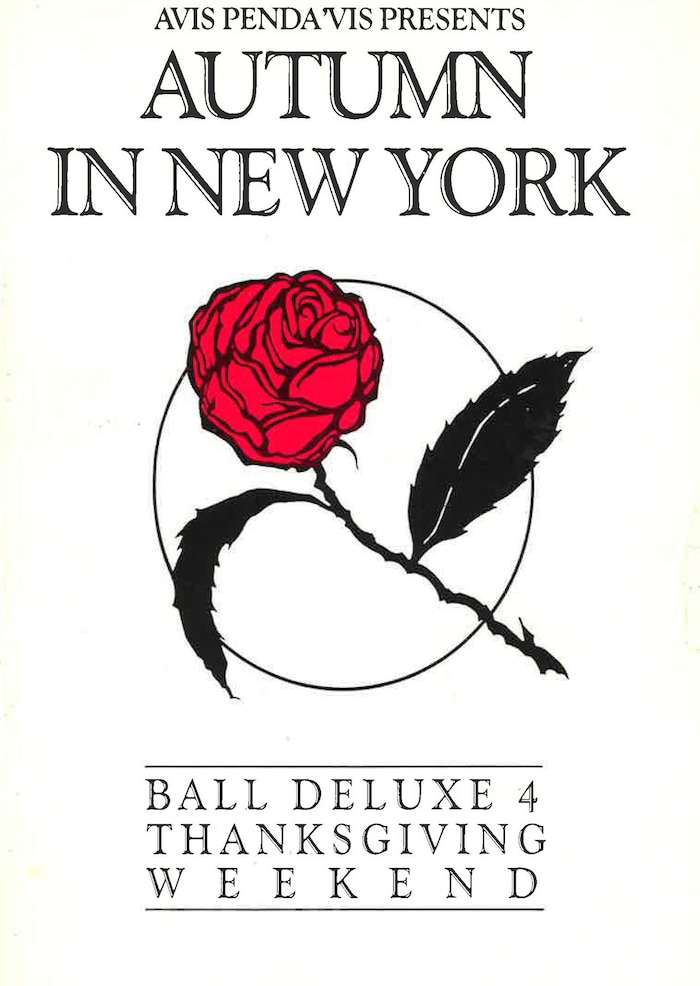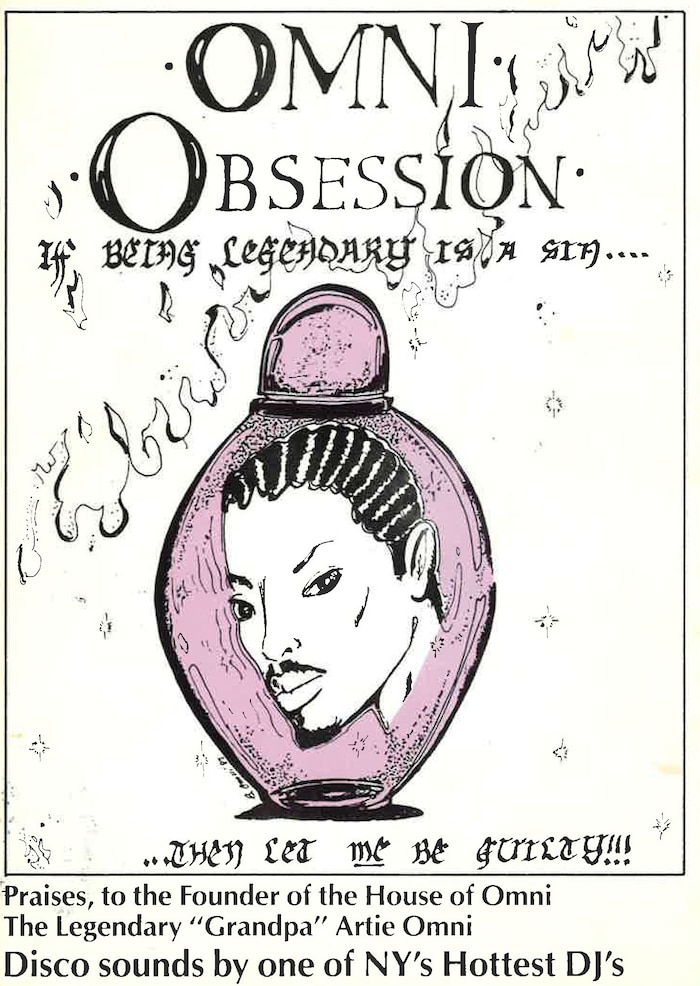 The first of these balls to be held at Tracks was the House of Xtravaganza's Black & White Ball in 1988, hosted by DePino and David Ian Xtravaganza. "After the ball was over, I started playing records and we moved all the chairs and tables out of the way. And the voguers all started to dance until six in the morning," recalls DePino. "Then, I guess I became known as the ball DJ. Everyone who was throwing balls at the time wanted to hire me. Soon other houses started to also do balls at Tracks, and I was also the DJ for those events."
After attending an Xtravaganza ball at Tracks in 1989 and witnessing a moment of silence for one of their members, Susanne Bartsch was so moved she created the Love Ball. Held at Roseland Ballroom in Harlem in 1989, the huge event raised over two million dollars to fight AIDS, with DePino spinning next to Johnny Dynell. Other legendary balls to be held at Tracks included the House of Xtravaganza's Red, White & Blue Ball, the Autumn in New York IV, hosted by Avis Pendavis in 1988, the House of Omni's Obsession in 1989, the House of Africa United Nations Ball in 1988 and Paris is Burning IX, one of a series of balls hosted by Paris Dupree (from the House of Dupree, one of the original houses). Those balls gave their name to the 1990 film by Jenny Livingston, which featured extensive interviews with House Mother Angie Xtravaganza as well as showing a young Jose Xtravaganza in a vogue battle.
In the ballroom you might have ten judges sitting at tables voting for you. In the club you'd have 2,000 people shouting for or against you.
It was Tuesday nights at Tracks that the houses really brought the full intensity and creativity of voguing from the ballrooms into the clubs of Manhattan. "The ball kids came to the Garage, but it wasn't really a place where the voguers competed in a major way," DePino says. "But at Tracks the whole voguing community came down, and that was the first club where you really saw circles and vogue battles." Karl Xtravaganza was one of those to follow DePino to Tracks from the Garage, and he agrees with the DJ: "There were other clubs where ballroom kids would gather and battle, such as Midtown 43 and Better Days. But Tracks was the first club that put the vogue battles front-and-center, and really catered to the ballroom kids."
DePino explains how his style of playing changed in response to the voguers: "I started to play a much harder, gayer sound to match their voguing. They were really into the sounds with a kind of sharp stab to them, so it could be a cymbal crash, a horn or a heavy drum, just something that they could land their vogue poses on. There just happened to be quite a few records like that in the '80s. And they would have these little 30-second sections with those sounds in. So I would take two copies of the same record and cut them up, and keep playing that part of the record over and over again."
DePino would watch closely as the different houses competed on the floor, and created his own soundtrack to the performance. "You'd get constant battles at Tracks with the LaBeijas battling against the Duprees or the Pendavis against the Xtravaganzas," he recalls. "I would notice when a battle was starting, and I would play five or six records in a row that I knew they liked to vogue to. They would create their own runway and at the end of the battle the whole crowd would cheer. It was incredible, 2,000 people cheering, putting their hands up and going crazy. Even the people who weren't really part of the vogue scene would stop and watch. It was like a mini-show within the night."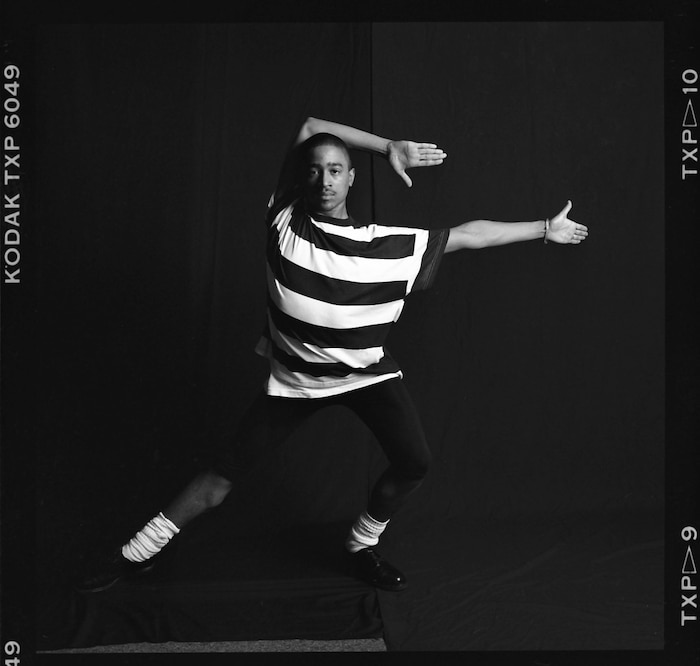 Upstairs, where Danny Krivit split DJing time with George Morel, another type of show would be unfolding. "What also came around during the Tracks period was that they had a runway," remembers Krivit. "I focused on creating an atmosphere, and one of the things I was focusing on was making montages of movies, and also a lot of fashion footage. In doing so, this runway thing went off into a new phase. It wasn't just voguing. There was this new, younger group of people following this video element and emulating the supermodels." Karl Xtravaganza recalls that "Upstairs was more of a lounge area with a pool table, bar and smaller dancefloor and video screens. They would screen runway shows on the video screens – which was just perfect as a backdrop for kids imitating poses from fashion magazines and doing their runway walk across the dancefloor."
The ultimate anthem of the pre-1990 "Old Way" voguers was MFSB's "Love Is the Message." In an interview for Voguing and the House Ballroom Scene of New York City 1989-92, Muhammad Omni of the House of Omni explained how "the jazz breaks fluctuated so much you could find a lot of moves to do off that song." Other big Old Way tracks DePino remembers spinning included "Ooh, I Love It (Love Break) (Shep Pettibone Mix)" by the Salsoul Orchestra, George Kranz's "Din Daa Daa," "Let's Go (Don't U Want Some More)" by Fast Eddie, The Todd Terry Project's "Bango (To The Batmobile)," Royal House's "Can You Party" and Ralphi Rosario's "You Used to Hold Me." "I would say my style was very high-intensity," says DePino. "We used to open at 8 until 6. I would keep it uptempo all night until around 4, when I would go downtempo for an hour or so, playing classics. Then for the last hour I would pump it up again."
By the late 1980s, the first tailor-made vogue tracks appeared, including DePino's own "Elements Of Vogue," co-produced with fellow House of Xtravaganza members David Ian Xtravaganza and Johnny Dynell. "Among the Houses that compete in, or 'walk' these balls, the six year old Latin House of Xtravaganza is feared and respected for its thousand trophies and fierce family pride," wrote Chi Chi Valenti in the sleevenotes to the 1989 release. "House MC David Ian Xtravaganza is but one of a galaxy of stars, from house parent Mother Angie and Father David to Jose Xtravaganza." Later to become House Father of Xtravaganza, Jose would become one of the most famous voguers of all time when he appeared in the video for Madonna's 1990 hit single "Vogue" and on her subsequent Blond Ambition world tour with Luis Xtravaganza.
After "Elements of Vogue," DePino produced a handful of tracks, including Danny Xtravaganza's "Love The Life You Live" on Nu Groove. "I was offered a lot but only did a few things, because I knew where my strength was, and that was in playing to the crowd and making people have fun," he says. "At the time, people were putting DJs into the studio whether they knew what they were doing or not. And I didn't want to do that. But all those years going into the studio with Larry, I do regret never really paying attention to what he was doing. I do kick myself in the ass for not sitting there and learning, because I had a great teacher there."
There was a big distinction between voguing on the formal runway of a ball, where prizes were awarded with panels of judges, and the spontaneous battles that would take off at Tracks. "The little five minutes of a battle in a ball would go on for an hour in the club," says DePino. "In the ballroom you might have ten judges sitting at tables voting for you. In the club you'd have 2,000 people shouting for or against you. So the energy levels were intense. But you didn't get a trophy like at the balls, and it was the one who got the biggest applause that won. That's why it always ended in a big hug. It was always in fun."
Karl Xtravaganza remembers one particular battle: "It was the area under the DJ booth, which was the prime battle zone for the Xtrava's. Danni Xtrava and David Ian Xtrava were voguing together. There was a big battle happening in front of the raised stage, with five or six kids from different houses going at it. Somehow the larger battle migrated across the dancefloor to the Xtrava area, the kids from other houses forming a kind of 'voguing circle' around Danni and David Ian. They instinctively turned back-to-back, facing the kids all around coming for them. They seemed to vogue in perfect unison, despite their being back-to-back and not being able to see each other. One by one, they picked off the kids circled around them until they were done. It was an amazing display of grace and intuitive coordination, the likes of which I've never seen again."
For Karl Xtravaganza, there was one reason DePino created such a great atmosphere at Tracks. "The word that most comes to mind when I think of David spinning is 'generous.' He always gives all of himself to the crowd: his humor, his drama and his love for a good party," he says. "He's up in the booth dancing, laughing, posing, singing loud. He's having a blast and there is a contagious factor in that. And he never selects tracks to show off his knowledge of some obscure song – it's always all about moving the crowd and keeping them happy because he, in turn, feeds off that energy."
After Paradise Garage shut for good in August 1987, DePino started a Friday night at Tracks. "A lot of the Saturday crowd from the Garage came to me on a Friday, and I did that night as well as Tuesdays until 1991," he says. "Friday was always a lot more Garage than Tuesday was. And for the first year, it was mobbed. Then Sound Factory opened on Saturdays [in March 1989]. That hurt my Friday night, as a lot of the Garage crowd had always wanted a Saturday after it had closed. With the opening of Sound Factory they now had that again. Saturday was always a more popular night, especially for the gay Garage crowd, many of whom worked in boutiques so only had Sundays off."
To this day it amazes me that David would get 2,000 people in Tracks on a Tuesday night.
In 1991, just as Junior Vasquez reached the peak of his powers at Sound Factory, New York's branch of Tracks closed. "Marty, the owner, weighed 500 pounds and he was having gastric bypass surgery," says DePino. "So he was sick, and his family and him thought it would be better to close all the clubs except D.C., because that was where he lived."
DePino recalls the last night at Tracks: "It closed on Halloween night. On the same night Sound Factory had Grace Jones, and we destroyed them. We had thousands of people in a line wrapped around the corner and Sound Factory was empty."
In 1989, Junior Vasquez was already creating raw runway tracks tailor-made for the ballroom children, including "X" (a tribute to Mother Angie Xtravaganza), "Work This Pussy" and "Just Like a Queen," under the alias Ellis D. While these were big records for David DePino at Tracks, it was at Sound Factory where the fierce "New Way" vogue tracks became club anthems. Big New Way tracks included "Feel This" by Robbie Rivera, "Cunty" by Kevin Aviance and "Walk For Me" by Robbie Tronco. But the ultimate anthem, and one that would be as important to New Way vogue as "Love Is the Message" had been to Old Way, was Masters At Work's "The Ha Dance." As the music writer Vivian Host explained, "Basically, 'The Ha Dance' is to ballroom what 'Sing Sing' is to Baltimore club or 'Pulse X' is to U.K. grime: a song that's been hacked to pieces and turned inside-out by thousands of versions and bootleg remixes."
Through DJs like MikeQ and Vjuan Allure creating their own ballroom tracks and mixes, on to sessions like Vogue Nights by Mike Q's Qween Beat label and the youthful Kiki scene portrayed in Sara Jordenö's new film, voguing is once again in the public eye. While Chelsea might have changed irreversibly from the '90s, the spirit of those legends who battled on Tuesday nights at Tracks can still be felt along Christopher Street Pier, home to today's Kiki scene. And for those who felt the intensity of David DePino dropping the ballroom bombs, Tuesday nights at Tracks will never be forgotten. "In short, what Fab 5 Freddy was to the hip hop scene, David DePino was to the ballroom scene," says Karl Xtravaganza. "He bridged uptown and downtown and helped to create a new synergy in the process. Looking back on it, to this day it amazes me that David would get 2,000 people in Tracks on a Tuesday night. That is a great testament to the loyalty David elicited from the ball kids and others who went to hear him spin."