The Home Where Prince Lived
Nate Patrin remembers Prince's stomping grounds, and how no one, no thing and no city could ever take the place of the Twin Cities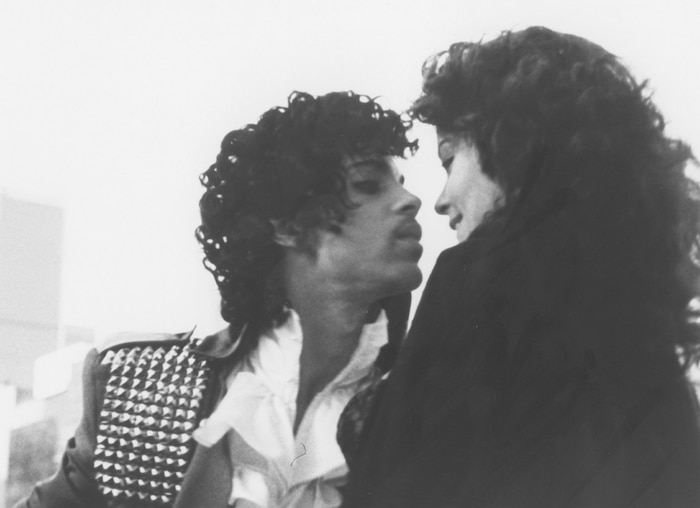 There's a certain deep-rooted feeling about Prince that you only know if you grew up in the same place he did: He was Minnesota as much as he was from Minnesota. For more than 40 years, he was a lingering omnipresent part of the atmosphere in local studios and clubs – in the background or the sidelines at first, always there to fill in (and, given the opportunity, show off) with his guitar or piano or voice. He was Minnesota's permanent Artist in Residence, even at his most otherworldly. How could someone like that come from Minneapolis, people from Los Angeles or New York City or London would ask. Why did he stay there?
Other icons of popular culture who were regarded as some of the Best to Ever Do It came from Minnesota, but immortalized themselves elsewhere: Charles Schulz went to California, Bob Dylan went to New York, the Coen Brothers went to Hollywood, F. Scott Fitzgerald went everywhere. Prince stayed in the Twin Cities, and everyone who's ever spent some time living in the Twin Cities metro area has some close-quarters, in-person story about him that hints at why.
Many locals first knew him as a promising Central High School basketball player who had ridiculous handles but wound up following the same path into music as his parents. His jazz pianist father, John Lewis Nelson, AKA Prince Rogers, followed the Mississippi River from Louisiana all the way up to the Northernmost metropolis in 1948 and married a woman who'd become his group's singer. Nelson gave his second son his stage name in the hopes that he would be heir to the Prince dynasty – which, of course, he was.
Compilations like Numero Group's Purple Snow shed light on Prince's early days as a session player who earned his chops at Spike Moss's North Minneapolis community center The Way, eventually getting his early breaks on record doing backup vocals for sessions cut at Chris Moon's Moonsound Studios and Tom Jung and Herb Pilhofer's state-of-the-art studio Sound 80. That latter venue's where Dylan's Blood on the Tracks was cut in 1974, and the demos for Prince's debut For You were cut three years later. And while funk and R&B bands in Minneapolis's de facto segregated club scene made their way playing covers, Prince had bigger aspirations – of creating his own words, his own music, his own identity.
That crucial combination of teenage prodigy and hard-working session player explains just how he was able to be so good right out the gate. And if you lived in Minneapolis in the late '70s you knew somebody – a relative, a classmate, someone who played with him – who told you that this kid was going to be huge, even when the one-man band auteurism of For You went over budget, stalled on the charts, and got shrugged at by critics. No matter. His first show with his new proto-Revolution band at the Capri Theater on January 5, 1979 became one of those famous local landmark moments, like seeing a 1973 Kool Herc DJ set or the Ramones at CBGB's. And there were more, of course, like his triumphant homecoming at Bloomington's Met Center (now the site of the Mall of America) in March '83 for his 1999 Tour, where Vanity 6 and the Time showed off Prince's ear for making new Minneapolis stars in his image.
First Avenue general manager Steve McClellan grew to resent the impression that Prince actually owned the joint, but the artist's presence was always welcome.
Five months later, at a benefit for the Minnesota Dance Theatre, Prince took to the stage of First Avenue and debuted what would become the closing three-song medley – "I Would Die 4 U," "Baby I'm a Star," and "Purple Rain" – of the 13-times platinum album and blockbuster film that made Prince permanently inseparable from Minneapolis, and vice-versa. Michaelangelo Matos' priceless snapshot of First Avenue in the mid '80s for Pitchfork recounts numerous stories of people across the country believing that the movie's fictional club owner Billy Sparks not only owned the club for real, but could get Prince to meet with them to make their dreams happen. Actual First Avenue general manager Steve McClellan grew to resent the impression that Prince actually owned the joint, but the artist's presence was always welcome: Both before and after the release of Purple Rain, Prince had a habit of debuting acetates and white-labels of new singles to the club's DJs and lurking in the wings while the First Ave crowd freaked out.
If Purple Rain made him too big to pull off that kind of stunt, Prince either didn't notice or decided that there were ways to deal that didn't require him to skip town for somewhere he might have been less of a singular superstar. The western suburb of Chanhassen was as far as he was willing to relocate, providing the site for his new recording studio and homebase Paisley Park Studios in 1987. Paisley Park would become a sort of strange concert hall/party house that hosted countless shows over the years. It was his Northern Graceland, simultaneously a monument to the man's impact on the area and an open door for both locals and international megastars.
"It's so cold, it keeps the bad people out."
In a Facebook post, Bob Mould recalled his visit to the studios when recording his first solo album in December '88 after breaking up with Twin Cities punk heroes Hüsker Dü: "It was the most professional studio I had ever seen at that point in my life. On the seventh day, I moved from the B room to Studio A, which was Prince's primary room. I remember seeing Sheila E's percussion in one of the isolation booths. The large control room was decorated with several of Prince's scarves. It certainly felt like Prince's home."
And Minneapolis would be Prince's home until the day he died. Some aspects of his presence would be short-lived; his downtown Minneapolis club Glam Slam, opened in 1989, lasted only eight years before conceding that First Avenue, the club people thought he owned, had him bested. Some would be more a matter of maintaining his local pride than anything, like his 1995 response to Lenny Kravitz's song "Rock and Roll Is Dead" – fittingly titled "Rock 'n' Roll Is Alive! (And It Lives in Minneapolis)" – where he rattled off a string of references to local natural landmarks en route to an Elvis joke that seems eerie in retrospect ("Sure as the drive around Lake of the Isles is cool I know/Rock 'n' roll will never die like the Minnehaha flow/Sure as the land of a thousand lakes is sometimes made of snow/There'll always be another king 2 die butt-naked on the floor").
His business enterprises would become tenuous and costly for a good chunk of his Artist-Formerly-Known-As '90s. He was nearly undone by spending on spur-of-the-moment creative ideas the way other artists were driven into the red by drug habits, but in that context, it always felt like a strategic move to stay in Minneapolis. He might have been an eccentric, but he was our eccentric, someone who would always be part of the local fabric. Oprah asked him in 1996 why he declared he'd "always live in Minneapolis". His answer: "It's so cold, it keeps the bad people out."
His later years were a bit mixed, but the mid '00s peak of Musicology and 3121, his set-the-world-aflame appearance playing on "While My Guitar Gently Weeps" at the Rock & Roll Hall of Fame and his 12-minute showmanship masterclass at Super Bowl XLI were more than enough to maintain goodwill outside the borders of Minnesota. At home, he was still royalty: a three-night stand at St. Paul's Xcel Energy Center for his Musicology Live 2004ever tour was rapturously received. His 7/7/07 show at First Avenue (his first since the club nearly closed down in 2004), and his enigmatic 2013 audition/ rehearsal/ performance stint at the Dakota Jazz Club is nearly as important to local lore as were his '80s breakout gigs.
Every time Price would show up unexpectedly – whether it was in the skybox at a Vikings game or his last-ever appearance at Paisley Park, urging fans to "wait a few days before you waste any prayers" – felt like another sign that anything was possible in this strange place that the coasts would otherwise glibly dismiss as "flyover land". After the spotlight stayed aimed at his home turf for so long, having a superstar emerge from Minneapolis started feeling less like an out-of-nowhere fluke and more like a symbiotic identity. The city defined his stardom as much as his stardom defined the city.