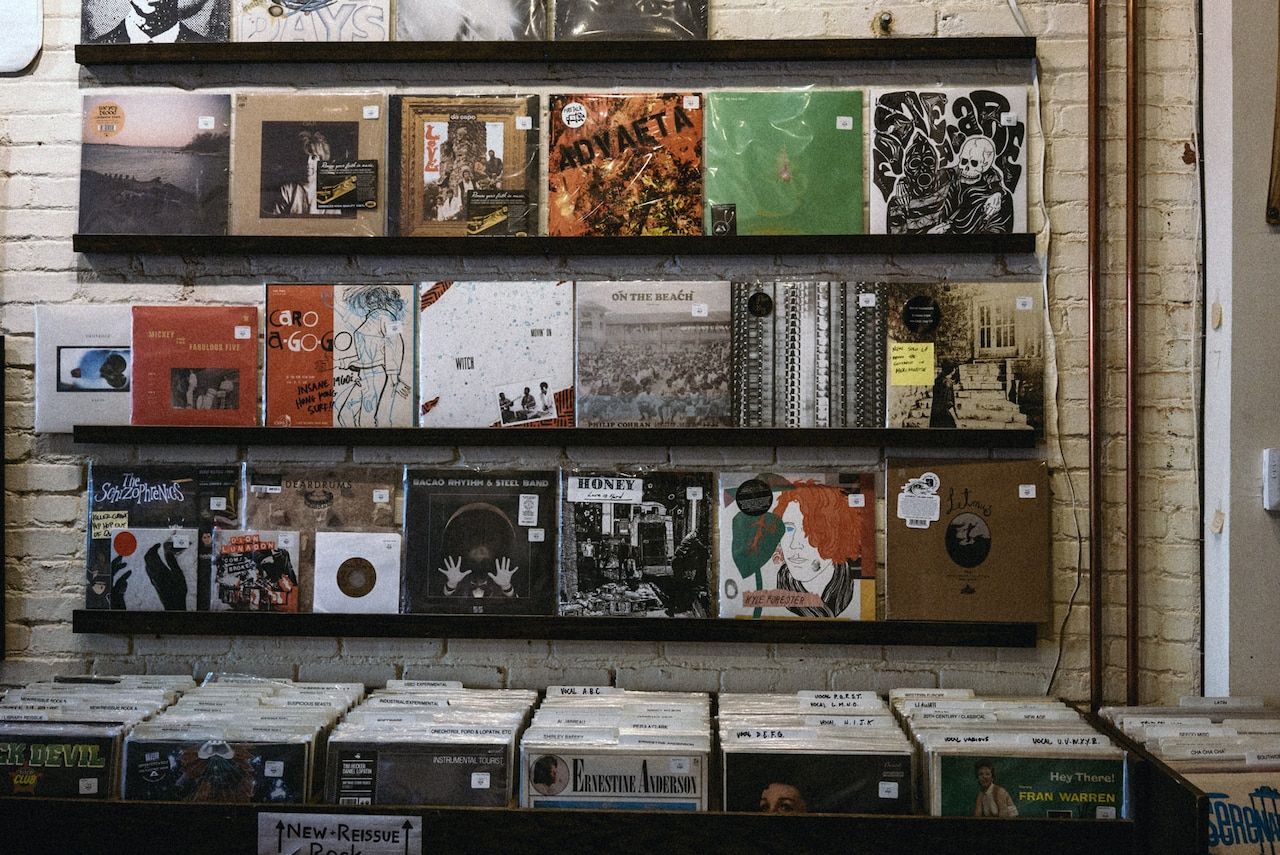 Counter Intelligence: NYC
A photo essay of the city's best record stores
From the East River to the Pacific Coast, the map of America is dotted by record stores – some famous, some wildly obscure. On Counter Intelligence, RBMA Radio gets the stories of these storefronts straight from the personalities who run them, soundtracked by their signature records. This week, our episodes focus on shops based in New York City. In advance of their premiere on RBMA Radio, we sent Maxwell Schiano to document each one.
Turntable Lab
One of New York City's most beloved retail music institutions, Turntable Lab began modestly enough. It started as a mail-order business run out of an apartment before landing in the East Village in 2001 as a veritable DJ one-stop outlet for equipment and club-centric vinyl. In the years since, The Lab (as it's affectionately known) has evolved into a haven for the musically inquisitive listener of any ilk – hip-hop, rock, jazz, reggae, Latin/Brazilian and African catalog classics and compilations vie with contemporary club and electronic releases for attention within the bins. Determined to destroy the stereotype of the snobby record store clerk, Lab partner/store manager David Azzoni and his staff are more than happy to go in on recommendations, as regulars like Questlove and Aziz Ansari can attest. On Monday, David shares a selection of Catalonia jazz, classic Afrobeat, future R&B, disco and house indicative of the Lab's reverence for history and forward-thinking ethos.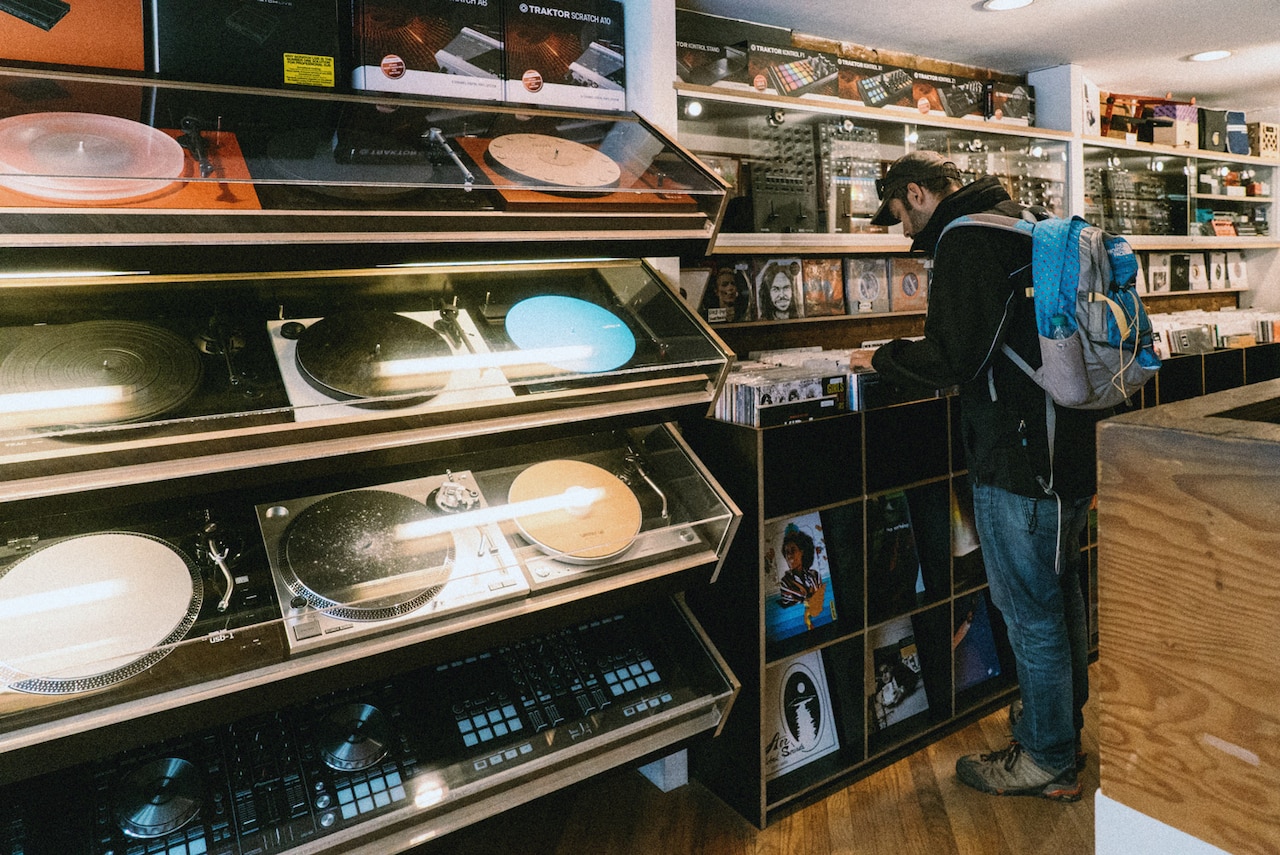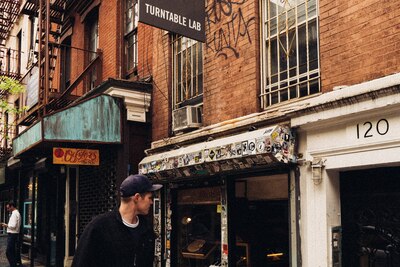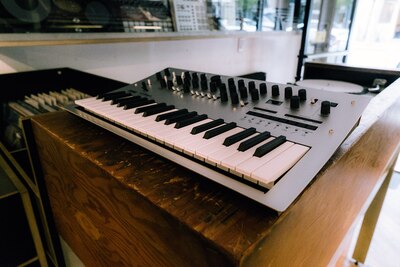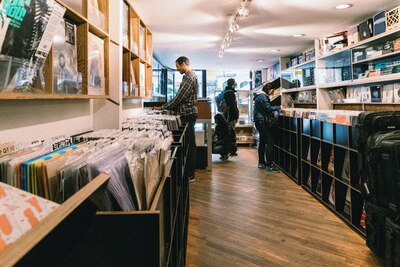 Good Records
A staple of the East Village's used vinyl circuit since 2005, Good Records continues to thrive as a digger's destination by subscribing to the simple but wholly effective philosophy reflected by its name: a commitment to turning up and selling quality records across genres. While other shops may house more stock, Good's homey and inviting East 5th Street storefront makes you feel like you're visiting friends – ones who just happen to have top-shelf tastes in soul, funk, jazz, rock, hip-hop, electro, disco, gospel, experimental, Latin, Jamaican and African sounds. Perpetually early on digging trends, owner Jonny Sklute makes a point of integrating not-yet-obvious gems amongst more reliably classic and in-demand titles – from the wall pieces to the bargain-heavy "$5 Dolla Holla" bin. And a faithful clientele of enthusiasts and eccentrics reflects the true soul of one of the city's most storied neighborhoods. Listen in on Tuesday as they tell their story.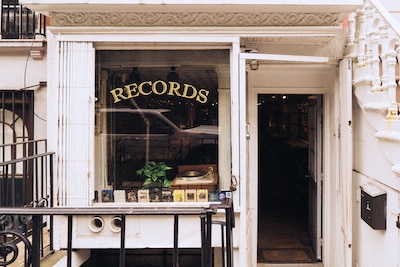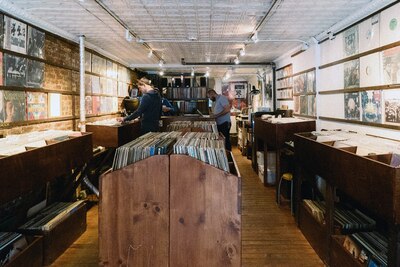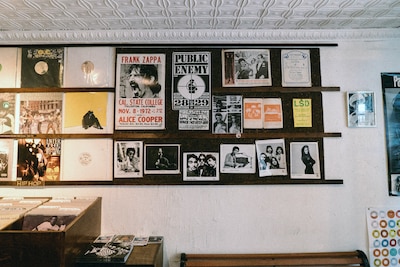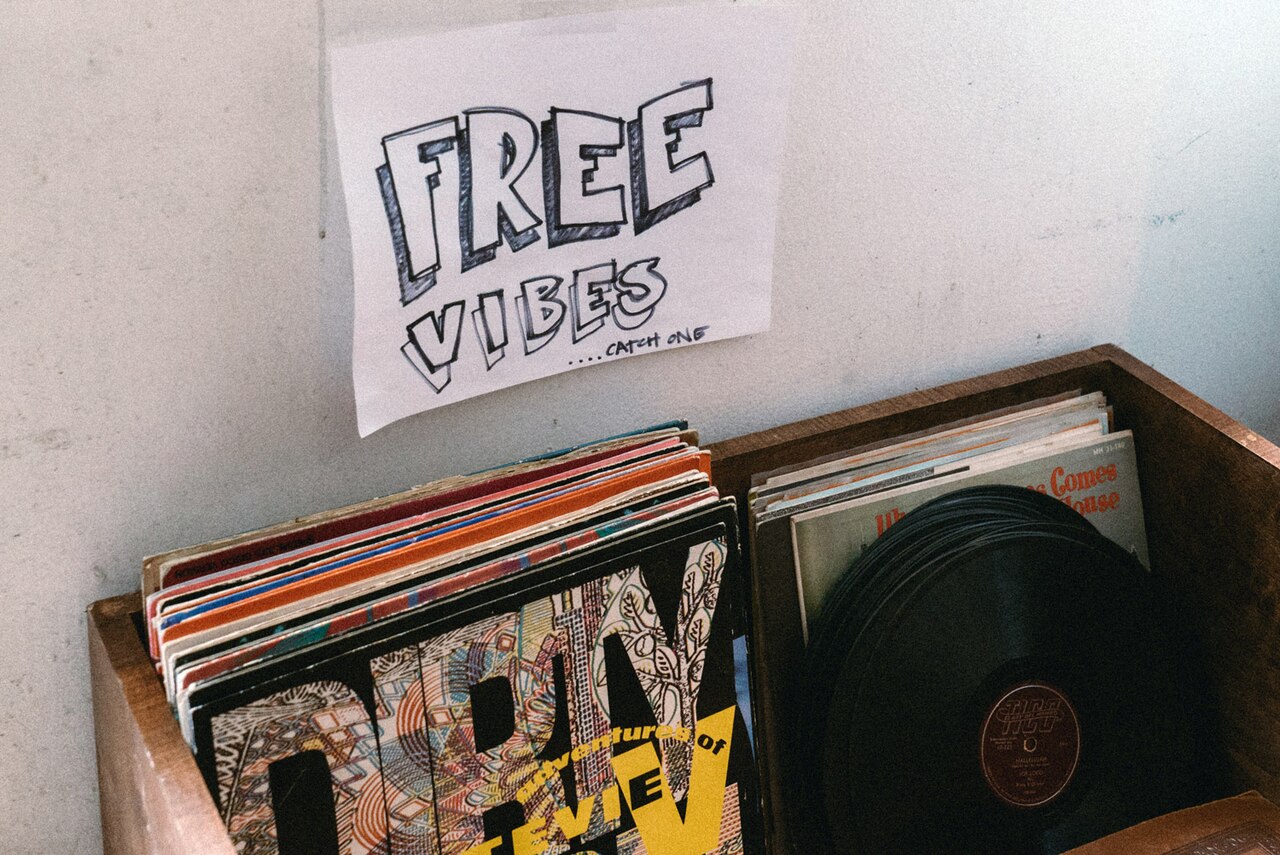 Co-Op 87
Tucked away on a side street in Greenpoint, Brooklyn, Co-Op 87 is a small but integral part of New York City's independent musical community. The cozy record shop resides in a building that includes labels Mexican Summer, RVNG Intl., Software Recording Co. and Sacred Bones, and it makes a point of stocking local artists' releases on top of their robust "esoteric" collection, including '70s and '80s jazz fusion LPs, among others. But those aren't the only two sides to Co-Op 87. From Hole's Live Through This to Fania Records deep cuts and "biker psych" reissues, listen on Wednesday as co-owner Ben Steidelman tells the story of his record store.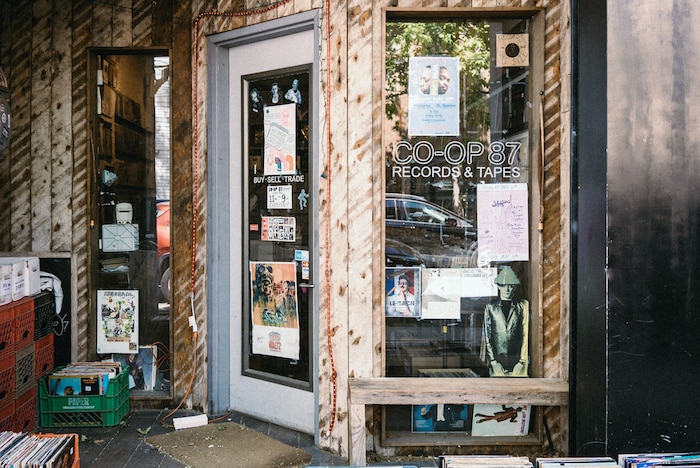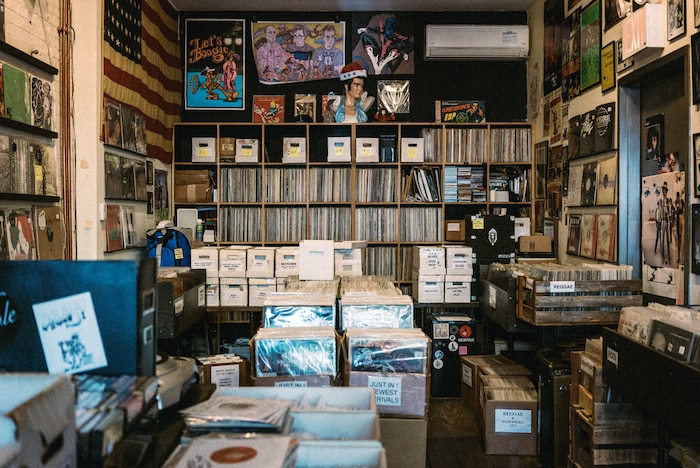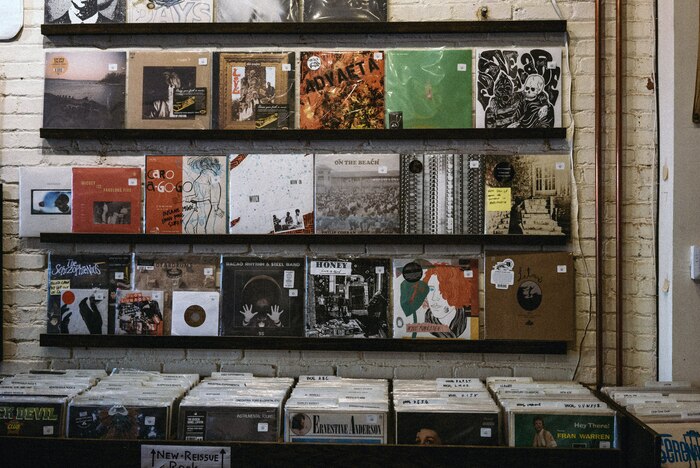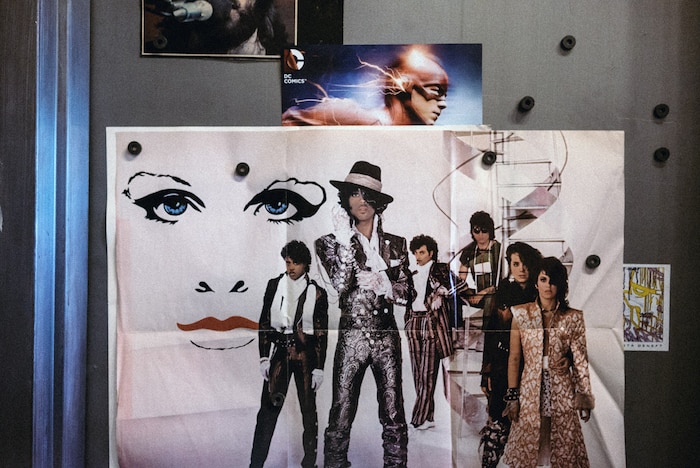 Halcyon
Since opening in Brooklyn's Carroll Gardens neighborhood in 1999, Halcyon has gone through a number of evolutions. But no matter the location or the lineup behind the counter, a few key traits have stayed constant: a focus on dance music vinyl, a strong sense of community and a commitment to being more than just a place to buy records. There's also Shawn Schwartz, the music industry veteran who founded the shop and has been a regular presence on the floor and behind the scenes ever since. From the current location next door to Output, the Brooklyn techno club he co-owns, on Thursday Schwartz will take you through a selection of shop classics, tracks by notable alumni, store-affiliated labels and music from Halcyon's unexpected all-time bestseller.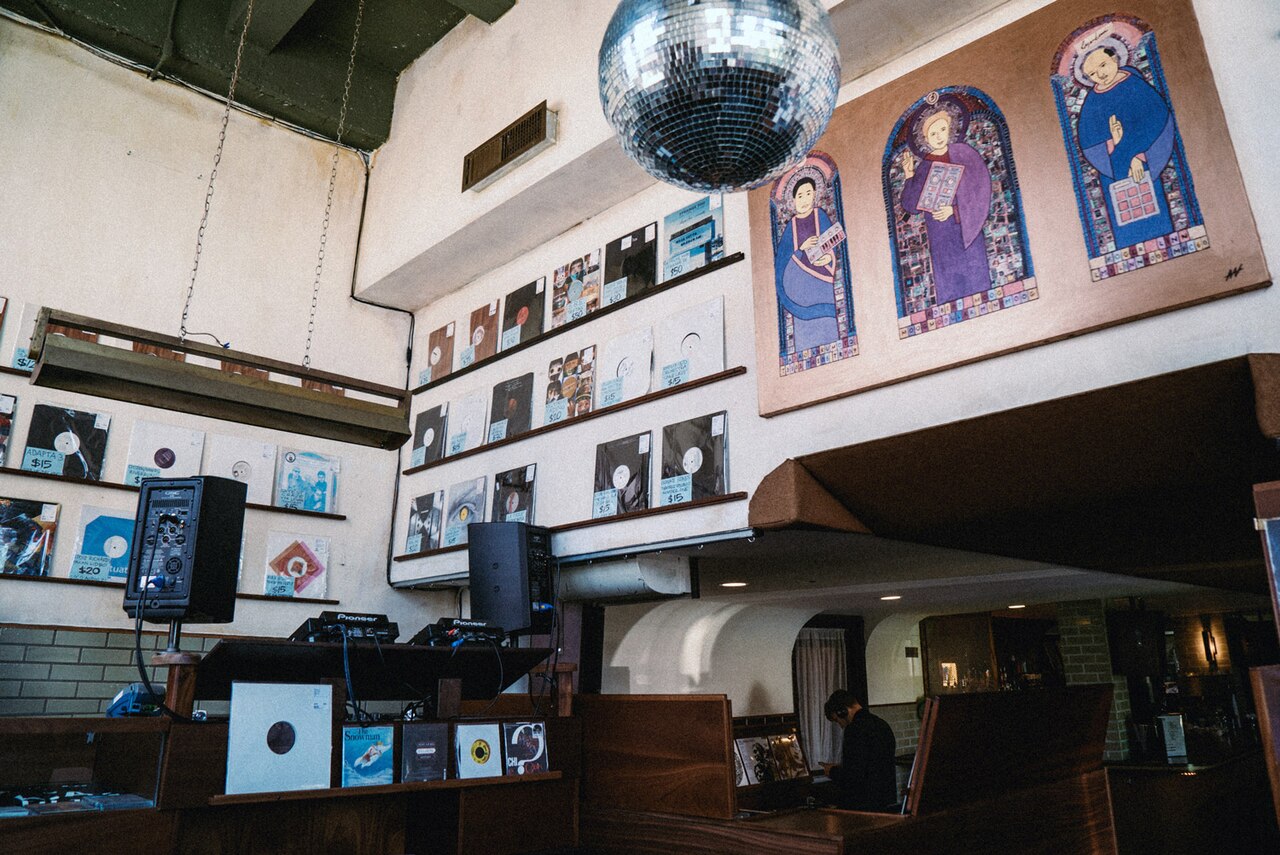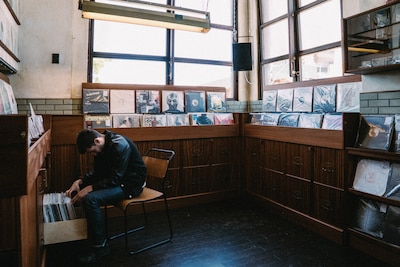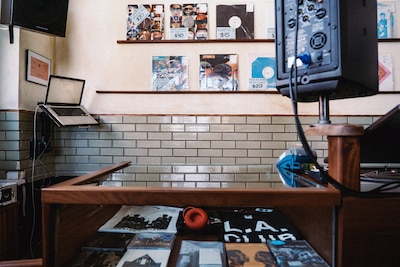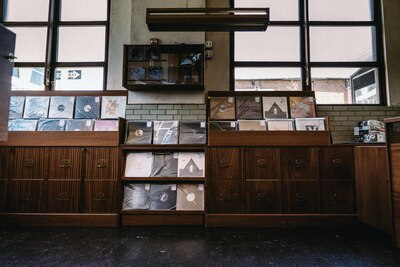 Other Music
Other Music – a fiercely independent record shop smack in the middle of one of downtown Manhattan's most gentrified neighborhoods – has occasionally felt like the sole survivor of a bygone era of the New York music world. When a tiny brick-and-mortar sits right across the street from Tower Records and manages to outlast it by at least ten years, it can feel practically eternal. And few shops are as reliably bustling as this East 4th Street storefront. The specter of rising rents and the music industry's shift away from physical releasing are finally catching up with Other Music, and at the end of June, the shop will end its two-decade run. Beloved for its deep commitment to a wide range of underground styles, Other Music has helped break bands like Animal Collective and Vampire Weekend, and putting obscurities from Japan, Brazil, France and beyond into wider circulation. Listen in on Friday, as we hear their story.