An Introduction to NON Worldwide
Kevin Lozano offers a primer on the subversive music collective representing the African diaspora, who've created a digital nation-state all its own
One year ago, the first 27 minutes from NON Worldwide appeared. It was called "Death Drop From Heaven," a mix by the Cape Town-based performance artist Angel-Ho (Angelo Antonio Valerio), one of NON Worldwide's three co-founders. It is both a blistering melange of music, and very clearly outlines some of the group's goals.
Using sound as their primary medium, the collective hopes to bring attention to "visible and invisible structures that create binaries in society, and in turn distribute power." For NON, sound can be weaponized, reclaimed and reoriented into a tool that can destabilize an audience. Whether you're on the dancefloor or just listening to the music on your headphones, you are supposed to feel dizzy, out of place, questioning what exactly you're doing with your life.
Co-founders Chino Amobi – an artist based in Richmond, VA – and Melika Ngombe Kolongo AKA Nkisi – a UK-based musician – both met Angel-Ho online over Facebook and Soundcloud. Across cultures and geographies, they realized that they shared an experience of colonial and personal trauma. Their specific homes – America, London and South Africa – bear the burden of a history that has systematically targeted and oppressed minority bodies. As a result of the music they were sharing and the continuing conversation, they decided to start NON.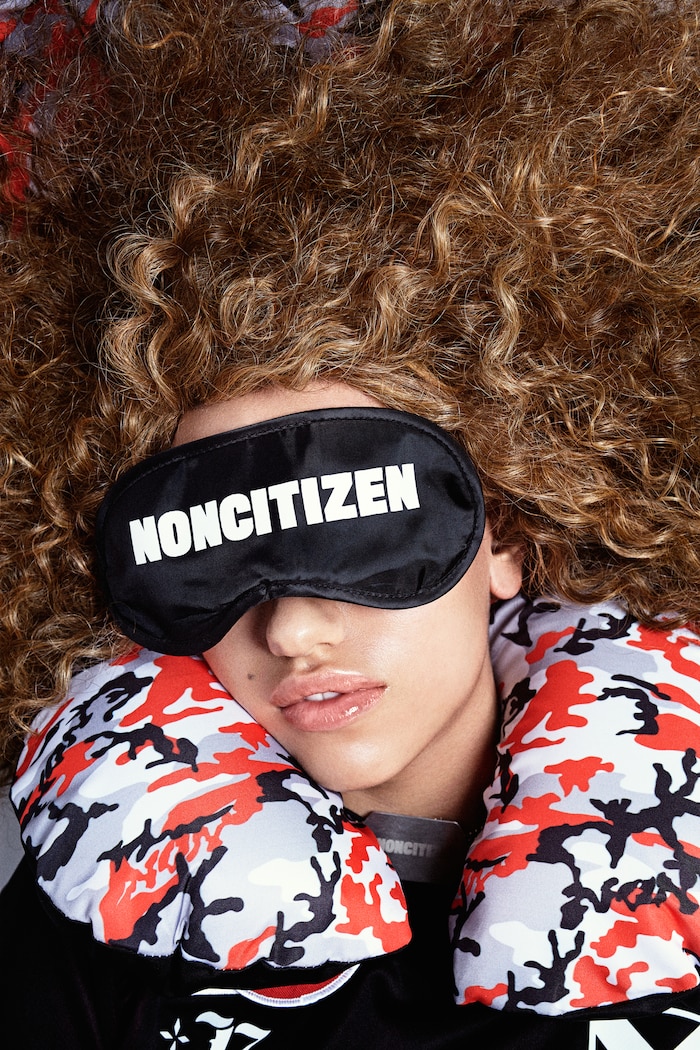 Althought it might seem confrontational and tinged with violence, the music of NON actually works towards a process of healing "the corporeal trauma" that permeates the experiences of marginalized peoples, as well as those of the artists themselves. In addition to their studio releases and live performances, the label also offers their own print publication called the NON Periodical. In its first volume, the filmmaker Onyeka Igwe's poem "Migrating Bodies" sums up quite beautifully what NON is getting at: "...to collapse all of this and erase the rigidity of our language – a language that creates hierarchies of worth through naming. I wanted to distill all of the noise into one simple idea – movement."
It's best to think of NON more as a nascent social movement than a collective of artists or record label. It was incubated on the internet, fueled by growing discontent and a desire to carve out a space of expression that wasn't connected to pre-existing institutions. They chose the name "NON" because it best described the way the Angel-Ho, Chino Amobi and Nkisi felt in relation to governments, the music industry, history and society at large. They came together as outsiders to create, in the words of philosopher Paul Gilroy, an "alternative public space" to operate under their own terms. In coming years they aspire to both establish NON chapters across the globe, and make the collective a legible and physical space that opens its doors to those who identify with what they're trying to do.
NON's Soundcloud page was the first host for sharing their individual music, and soon after starting up, towards the end of 2015 they released a searing compilation, NON WORLDWIDE COMPILATION, VOL. 1. It included everything from South African gqom music and sound art to hardcore, industrial noise and experimental R&B. Since then, NON has brought more artists into the fold, collaborating with other collectives like Mexico City's N.A.A.F.I. and serving as a nexus for an ongoing conversation about stretching the limits of political action and music-making.
Music critic Alexander Iadarola mentioned to me how their work bore a similarity to the practice of institutional critique. Looking at NON's work in the studio, in the club and on paper, it really is as if they are executing an incredibly successful and original campaign of critique that is common in the fine arts but virtually missing from contemporary music. They buck the vertical hierarchies of a record label, instead treating their Soundcloud page as an anti-curatorial, ad hoc platform, each piece of music serving as a point of conversation within the continuing critique. They also release music that reveals ways in which African and diasporic influence has been erased in popular music on a global scale.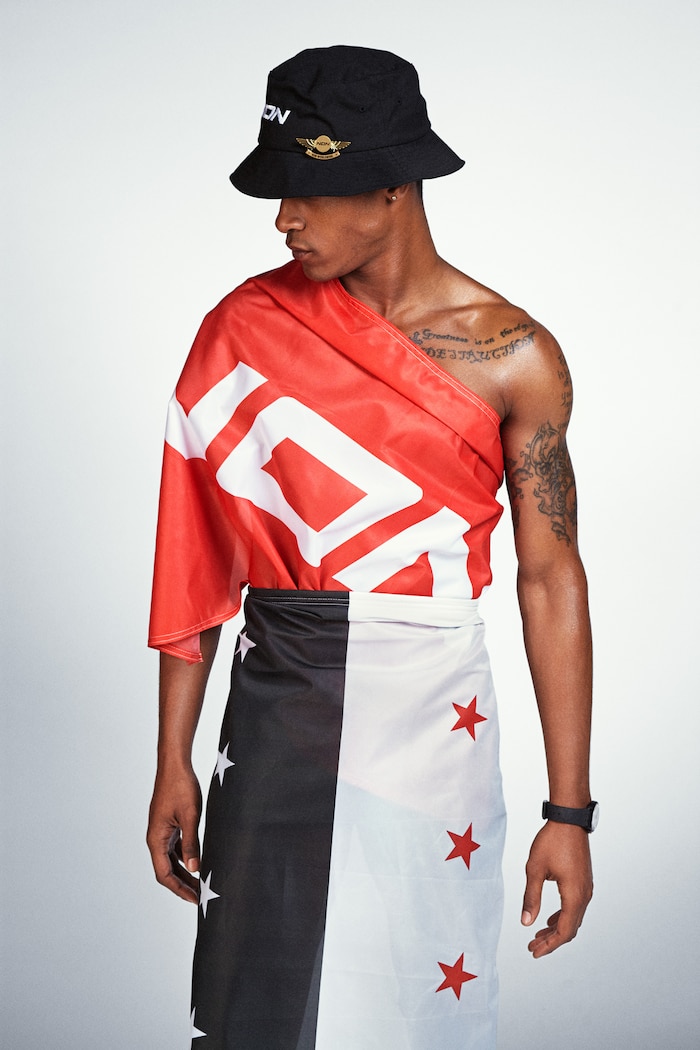 Take producer and Qween Beat associate Skyshaker's mix "The Brogue Wars: Day Nine Thousand Four Hundred Seventy Nine," intended to highlight the forgotten names from the history of voguing, 26 years after Madonna's "Vogue" whitewashed a culture and form of dance used mainly and purposefully by marginalized black, brown, queer and trans people. There is also Moro's San Benito EP, which generated an entirely new genre of electronic music called ramba, cultivated from sounds that respect and celebrate the erased Afro-Latin rhythmic heritage of tango. Finally, there is a track that NON released in 2016, "Save Our Schools (Richmond City Public Students Led Protest and Walkout)," a sound recording documenting a protest following budget cuts in Richmond's public school system.
Angel-Ho told Truants earlier this year that NON is working through artist expression as a method of disrupting what they see as a "colonial" and oppressive "vernacular of sound," and their releases in the last year have demonstrated a concerted effort of highlighting, documenting and fighting the basic inequality minorities face. As Chino has said: "Whenever I see people resisting hegemony then I'm like, 'Ok, this is a NON moment, this is what we identify with, this is what we're going to publish, this is what people need to see.'" The goal of all this is to implicate and challenge audiences to "decolonize the dancefloor" and challenge them to be more thoughtful in their engagement with music as a whole.
It is to NON's credit that it's very difficult to limit the collective to one thing, or even many things. Its goals continue to multiply, its platforms continue to grow and its frames of reference are so deeply personal and subjective for its makers that it becomes purposefully impossible to offer a comprehensive primer on what the label is trying to do. If anything, the important takeaway from their music and their words is that NON is trying to describe a way of being and way of occupying space that is simultaneously resistant and generative.
Angel-Ho has said that for him, "NON is about being honest with yourself," and Nkisi has expanded on this, saying that NON is in itself a way of being: "...You have non-violence but you have NON's violence, our kind of violence, or you have non-inclusive but you have NON-inclusive, an inclusive space for NON people." Being "woke" is one thing, but being "non" is a step in a direction of activating art and life in a way that opposes hegemony. And in the span of a short year, even as they continue to grow, their vision is solid. Things are working.