Choice Mix: Ziúr
Lauren Martin introduces the Berlin-based producer as she makes her debut on RBMA Radio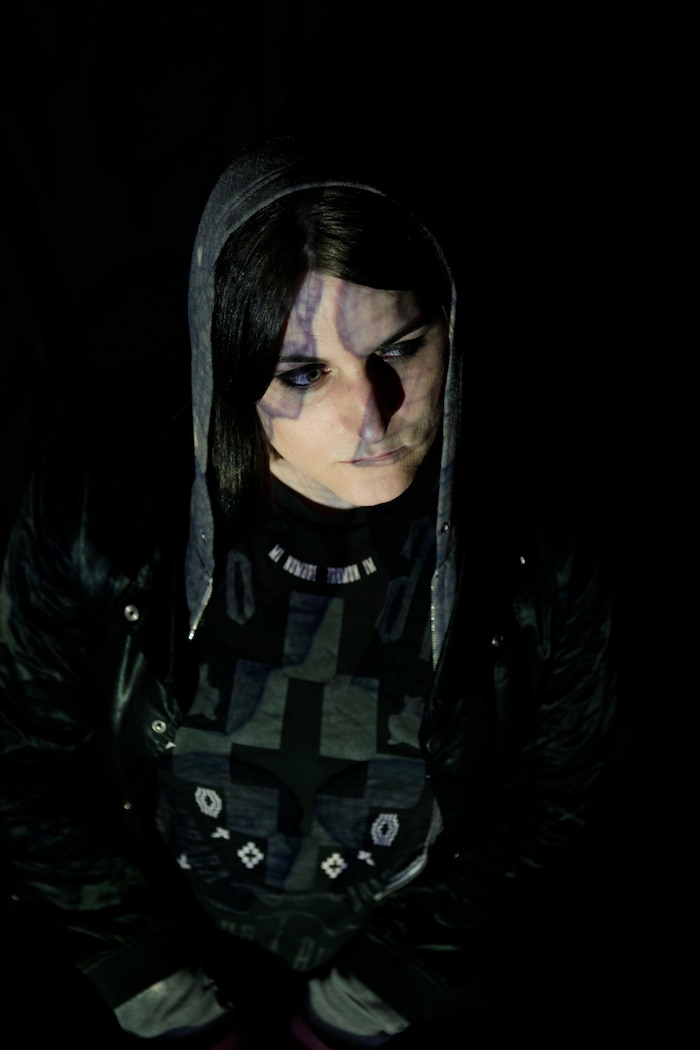 Ziúr's sound is one of extremities. Her debut EP, Taiga, to be released on July 1st through the Infinite Machine label, splices sample-based, industrial beats with almost anti-harmonic intent, but it's tactile, too: glass crashes against sheet metal, wood vibrates and glottal stops hang thickly; a series of wailing transmissions thrust into the ether. "There's no filter for what I do," she says. "My music comes out naturally." Recently, someone told her that her music sounds like the Internet: collated ideas without place or prefix. "My testing ground [for my own music] is when I work at a venue and I do a sound check," she explains. "If people freak out, then I know that it's a good track." Why would they freak out? "Well – I want to keep everything open for interpretation. I'm enjoying not having borders in mind."
Ziúr doesn't want to tell me where she's from. She grew up a punk, that much she divulges. She points to the proto-riot grrrl group L7 as a mainstay in her musical life – a sound that balances darkness and light, and helped her how to feel part of a "fuck you" movement without being a "dogmatic punk, a squatter in Dr Martens" – but doesn't care much for sharing personal histories. "I moved to Berlin ten years ago," she says, "so I'm almost a Berliner now. I grew up in Germany so my passport says I'm German, but I don't accept it." Why? "I identify as an earth citizen. I'm critical of nations and borders. Land shouldn't be owned by anyone."
In this, she finds a musical and philosophical kinship with the work of NON Records, the label of African diasporic producers and DJs such as ANGEL-HO, Chino Amobi and Nkisi. In the Spring 2016 edition of NON's quarterly online publication, there's a verse of Nine Eglantine Yamamoto-Masson's "The New Flesh" that chimes:

yr edges we smudge them
yr fantasy nations
yr borders of charcoal
the legions of old
we are the frontier
the margin is us

"I'm not close with any of those people," says Ziúr, "but their ideas are similar to those of my own: of being an earth citizen, of having a non-passport. That deeply appeals to me." A second chime: there's a phrase in German, "Vergangenheitsbewältigung," which means "coping with the past." It's a phrase that's been used since the mid-'60s about the breaking of post-war taboos and dealing with generational trauma: by those who lived through Nazism, those who lived through its aftermath, and those who inherit the legacy of the trauma yet have no living memory of it; doing penance as perpetrators, being comforted as victims and re-figuring ideas of German-ness at home and on the world stage.
"Growing up in Germany and being aware of this country's history, I always thought that it was this shit, fascist state, and was fundamentally against it," she says. "Later on, I saw a much bigger picture." One of the more public discussions has been a visual one – the waving of flags. We hone in on the German-hosted 2006 World Cup as a strange breakthrough moment, when the sight of German flags waving en masse was seen not to provoke in her generation the same the feeling that it did for generations of Germans before her.
"I'm allergic to flags in general," Ziúr insists. "The sport of stealing, ripping and burning [German] flags – we've done that before, it's nothing new to me. With football, it helped towards a greater feeling of people being proud of Germany again – that it's so far in the past that it's not our shame anymore, but I am aware," she stresses, "It's our responsibility to make sure that Nazism doesn't happen again. People want to wave flags so that they have something for themselves – to take part in an act, and feel proud – but when Germany won the World Cup and we were flying the flag, the football team were doing this strange dance at the Brandenburg Gate, and it was fucking weird because I was aware that it looked racist." What is she most aware of? She pauses. "We always seem to be having the wrong discussions."
It's the day before the British people vote in a referendum on their membership of the European Union and our personal Internet is full of the political. "It's strange that everyone is posting the European flag right now," she remarks. "People think that the most immediate way of changing something is through a process like a referendum, but you're choosing between shit and shit in a fake democracy," she insists. "I've shifted my focus towards a more everyday revolution now: changing things that are bothering me, personally, in small steps." She laughs sharply. "If I vote in every election but I'm still a complete asshole, it doesn't change anything in my life."
Ziúr feels that she lives in a "well-functioning bubble" in Berlin. Before moving, she had never met a gay person or a person of color. Now, and particularly with her own party, BOO HOO, she feels that bit more understood. BOO HOO is a queer party and they make conscious efforts to book as many female-identified artists and artists of color as possible, but the core agenda is to create a friendly space in the context of a city that she feels still has steps to go towards acceptance, and part of that is to operate with an awareness of the relationship between performer and audience.
"Voguing is obviously a movement of queer people of color, but often what we have in Berlin clubs is either straight people of color, or queer white people," she observes. "There seems to be little spaces that allow for an intersection of this. When we do parties with the voguing crew, we see more queer people of color in the crowd that when we have Karin from Fever Ray perform – then, it's a bunch of white queers. We're not trying to change our crowd, though – it's a great crowd, and the vibe is insanely nice – because we shouldn't be dogmatic."
I've felt majorly misunderstood by nearly every person I've ever met.
Due to a summer break at their usual venue, though, BOO HOO is moving to Ballhaus Berlin: a 111-year old ballroom, which she hopes will bring more new bodies to the dancefloor; people who she feels are an active part of a societal shift in consciousness. "What people have long been fighting for is somehow starting to make sense now," she says, with tempered relief. "I talk to people who are years younger than me about gender identity, and they've incorporated many more ideas about it in ways that took me so long to get." In this, she's always trying to find her own ways to exist. "I've felt majorly misunderstood by nearly every person I've ever met," she insists, "and so my music comes from" – a long pause – "underneath… from something meditative within me."
Recently, she wrote a track during a full moon cycle, which she titled "Solstice FM." In another, she samples the audio from a video recording of a child complaining about their sibling getting an iPhone for a present – shrieking "Whose idea was this?" – and manipulates it until the high pitched tone pinches at the nerves. There's an insistence to doing this: working through sonic discomfort to give a shape to her own. "I try to channel my own extremities rather than process them," she reflects. "I used to think about writing music that was more 'pleasing,' but I couldn't do it and now I'm like, 'Fuck it – no compromise.'"


You can listen to Ziúr's Choice Mix for RBMA Radio here.