Nightclubbing: Paradox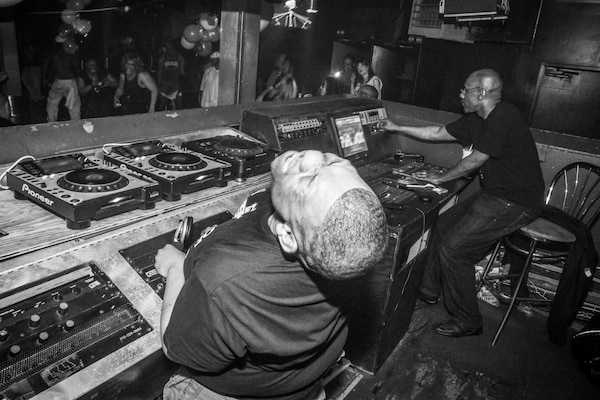 A tribute to the Baltimore club that served as a home for Bmore club, house, rave and more
For house and techno fans, clubs like The Warehouse in Chicago, The Music Box in Detroit and Paradise Garage in New York are lost relics and pilgrimage sites. While Baltimore may not have the same claim on the genesis of dance music in the U.S., until later this year, it has something the other three don't: a living link to the past.
Paradox, a squat warehouse of a nightclub under the Russell Street overpass in South Baltimore, opened in 1991 as a new home for the house music sound nurtured locally by Wayne Davis, who was Charm City's answer to Larry Levan. He was a DJ before there was such a thing, constantly hunting for cuts across genres – r'n'b, funk, soul, rock, jazz, new wave, disco, even folk – that had the all important trait of being danceable.
Back then, the disc jockey barrier to entry was much higher than today's all-digital setups, and Davis was an influential pied piper whose crowd followed him faithfully. After honing his craft in basement house parties, he established his reputation starting in 1972 at Odell's, which became the city's go-to DJ-oriented club. When nuisance complaints shut down the North Avenue nightspot in the 1980s, he assumed an ownership role in Club Fantasy, which lasted just a few years before succumbing to eminent domain for the construction of Baltimore's light rail.
Davis finally landed on a long-term formula when he began the laborious process of transforming 1310 Russell Street from an abandoned warehouse – formerly a linen factory – into a 13,000 square-foot temple of dance music with a pinpoint precision Richard Long sound system, hand-laid wood dance floor and a commitment to pumping tunes long past the sunrise.
Paradox quickly became the home away from home for the city's dance music community with the signature Baltimore house sound of producers like The Basement Boys and singers like Ultra Naté. But the 'Dox wasn't just a house club for epic Saturday nights during its '90s heyday – it also shared the limelight with Fever, a Thursday night outpost of the U.S. rave scene; Friday's "college" nights where Bmore club DJs cut their teeth with ruthless turntable battles; and Sunday Mass, an all-ages daytime party where suburban high school kids got their first taste of rave.
Following a lull in the 2000s, the club renovated and relaunched on the strength of house night Deep Sugar and a mainstream interest in Bmore club. But this year, after surviving the construction of a football stadium and a casino within blocks, Davis decided to call it quits following a quarter-century at the helm. Without a worthy successor, he elected not to renew his lease. The club is slated for partial demolition later this year and renovation into a live music venue.
Wayne Davis
Owner of Paradox
Wayne Davis
As a result of my love for dancing and music, I used to travel to New York, Philly, Atlantic City to clubs there and I would pick up the music that the DJs were playing. I went to venues like The Loft in New York when it was down on Bleecker Street. I went to The [Paradise] Garage, Zanzibar [in Newark] and other little spots that had the hype.
Teddy Douglas
Member of '90s remix and production team The Basement Boys, still active as a DJ
Teddy Douglas
Wayne Davis transformed Baltimore because he was basically the first guy that all of us heard seriously go from one song to the next. That was an art that was introduced to us by him.
Wayne Davis
When I first started to purchase double records at one of the local music stores, Music Liberated – which eventually became the main source for DJs – the owner would ask me why was I buying two of the same record. At that time they were the small 45s that you put the little disk in. And I said, "Well, I'm going to mix them."
Teddy Douglas
The Baltimore sound was unique because it was based on what Wayne was doing at Odell's. We had the punk era, influenced by Depeche Mode, The B52s, ESG and also the Philadelphia sound, which Basement Boys is really influenced by – Philadelphia International. Then the '70s disco, Salsoul Orchestra and all that, Italo disco. Baltimore likes that energy.
Lisa Moody
Co-founder and resident DJ at Deep Sugar club night
Lisa Moody
In the Odell's days, the dancers were predominantly black. Baltimore is very segregated, for the black community: Wayne and Odell's was it, it was the happening place.
Wayne Davis
When Odell's closed in 1988, I had a couple of offers to DJ elsewhere and then I had an offer to be a partner in a club called Fantasy. And that was my first opportunity to have ownership, which was always a dream of mine. So I seized that moment, and went down to Fantasy, which was at Howard and Centre Street.
But the development in the area became more residential and people were complaining about the noise and stuff of that nature. Then the city shut the club down over some loophole about the permit. When that happened we went to the Baltimore Development Corporation in hopes of trying to relocate. They suggested that I look down in the area that Paradox is located. I found a vacant warehouse and, luckily, the landlord was interested in what I was proposing to do with it and allowed me to develop the space over the years.
Karizma
DJ/producer active in both Baltimore club and deep house scenes
Karizma
The first time I went to Paradox, there was nothing fancy about this club at all, but the sound was incredible. It was basically just a warehouse with concrete floors and the DJ booth was way above the crowd. The sound and the experiences that I had there were incredible, especially the first time I went. The system – still to this day – there's only been a couple of other sound systems that rival it: Ministry of Sound and Shelter. That was a big thing for somebody in Baltimore because we don't really have a lot of major clubs. That was our major club.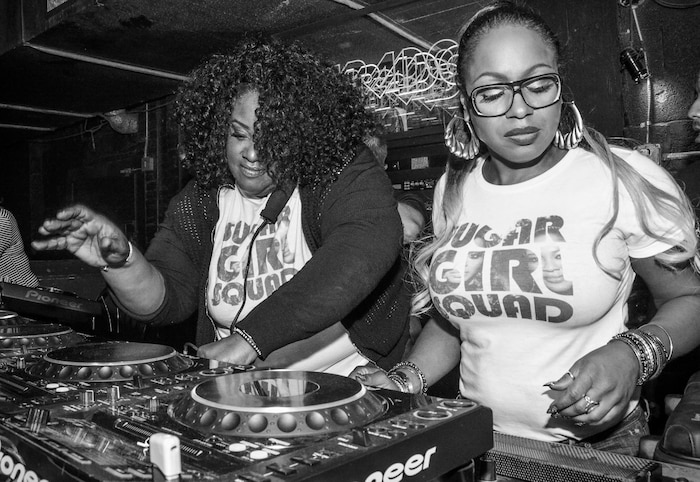 Wayne Davis
We didn't have the capital to hire major companies, we did a lot ourselves. I laid the black and white and grey floor. I was on my knees laying that before one of the Thursday nights when we were doing Fever parties.
Teddy Douglas
Paradox is a great venue because it had the wooden floor and allows you to just let the knees do whatever your body wants to do.
Wayne Davis
When I was with Odell's, we had Richard Long himself come down and do our [sound] system there. I took that knowledge with me when I came here. The gentleman that really did our sound at Paradox was Dave Soto. I was introduced to him by Louie Vega.
DJ Spen
All I can remember is that the first few weekends that that place was open it was just a mob. Around '92-ish, '93 we had discovered that the dance music industry was changing and the major labels were signing less.
DJ Spen
Member of '90s remix and production team The Basement Boys, still active as a DJ
We still wanted to create music so we created Basement Boys Records. It was me, Teddy Douglas and Maurice Fulton. We literally would make a record, test it in the club, make a record, test it in the club, make a record, test it in the club.
Teddy Douglas
For the first 10-15 years of Paradox, [Wayne] wasn't DJing. But he said he was coming out of retirement and the first time he did it, I felt like I was in a stadium how much people were screaming. That night was really magical.
Ultra Naté
House music diva with several dance chart hits in the '90s, later also became a DJ and co-founder of Deep Sugar
Ultra Naté
With the onset of Deep Sugar being in the house, Wayne found his love for playing again, he started getting into the new music, he started building a fan base. So many really great things were going on because we had the perfect storm with a venue like Paradox. You have the underground culture represented, and you're hearing this music the way it's supposed to be heard on an amazing soundsystem. It can only be love for the scene, love for the music, to dedicate your life to it. Wayne was one of those people who is very lucky to have realized early on that he had a special gift to give and it was the sharing of music.
RAVE
When the UK rave sound landed on US shores in the early '90s, it found an outpost in the mid-Atlantic at Paradox. Scott Henry, who would later become the Baltimore/DC scene's biggest rave DJ, threw a party called Orbit at Paradox with his partner Tony Japzon. Both were holdovers from Club Fantasy and followed Davis to his new locale. They split over creative differences as Henry became more attracted to the rave sound. Henry eventually partnered up with Charles Feelgood, who incorporated a funkier, breakbeat-oriented style to complement Henry's big room selections. Their rechristened party, Fever, ruled Thursday nights at Paradox from 1991 to 2001. A reunion party in March headlined by Dubtribe Sound System sold out two consecutive nights in under an hour.
Charles Feelgood
Co-founder and resident DJ at Fever party, still active as a DJ in Los Angeles
Charles Feelgood
The first time I went into the club is when we were doing Orbit, before we did Fever. I don't even think the bathrooms were there.
Scott Henry
Construction would happen and then they would come through and sweep up all the sawdust into a corner and we did parties. It was cool. The first encounters with the sound was so amazing, even before they had perfected it. Wayne and the management there were just really good people, honest, hard working. In this industry, you don't have many club owners that were DJs first. He realized that the sound came first, before anything else.
Charles Feelgood
I was always told by Wayne and Mookie [the sound engineer] and everybody else, "Hey, if you know how to play on this, you can play anywhere." You're kind of thrown to the wolves learning how to play on a big sound system like that.
Scott Henry
Co-founder and resident DJ at Fever party and later Buzz in DC
Scott Henry
What made the system remarkable was the ability to be in the middle of the dance floor and still hold a conversation with a person. You may be shouting a bit, but at other clubs, it's like louder was better. It was crystal clear, and you could feel it. There's no doubt that is the defining feature of Paradox.
We didn't want to be in a ritzy nightclub, because the rave movement was happening in warehouses and we wanted that underground feeling. We walked into Paradox and it was like, "This is absolutely perfect." For another ten years, people that were going to raves and were going to Fever were the same people. They were very anti-club and many of them were very anti-alcohol.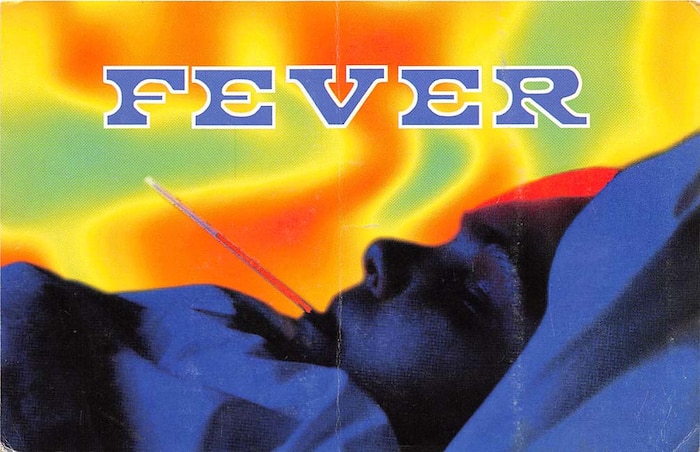 Charles Feelgood
The audience was super mixed. The age varied from 18 to 60. I mean, there was very, very wide range and disparity in ages. It was black, white, gay, straight people who only like house, people who only like techno, and there were people who would come to Paradox in drag, people would come in rave gear, people would come dressed as thugs. We had people who, on a regular basis, would drive from Florida, New York, Kentucky, Memphis, Delaware, Ohio. Every week you saw all kinds of crazy license plates from everywhere.
Scott Henry
[Orbit co-founder Tony Japzon] and I were competitors at first. I was coming out of industrial into some early house and techno, and Tony's events were straight house. We decided to partner and do something that no one was really doing except in New York. Musically, we both would play in a night and when we first started, our musical tastes were a little more aligned, and then as time progressed it became apparent that Tony was influenced by Chicago house music and I was influenced more by the UK rave movement, and also German and Belgian techno at the time.
Initially, there was a record store in D.C called Twelve Inch Dance Records, and all they carried were 12" singles, but they brought in a lot of imports. I was also driving up to Frankie Bones' store [in New York]. Unfortunately, music wasn't easy to obtain. I had to work on it and work on relationships, but I had an idea what was going on. The UK rave movement was exploding, and I wanted to bring that sound to America, to D.C. and Baltimore specifically.
As the party progressed, musically it was really starting to split down the line and that's what led to the demise of it. It wasn't attendance was falling off, but we just weren't seeing eye-to-eye musically and that's when Charles and I formed Fever.
Charles Feelgood
Fever was more of the rave/techno sound, but the back room was always house-house. I wouldn't say super deep. I would just say funky, soulful. Back then there was a lot of disco-house. Everyone back there played deep house, soulful house, vocal house. We had both. There was a huge crossover [with the Saturday night house crowd].
Scott Henry
On the East Coast, Fever and the Storm Raves in New York were the first that were pushing the sound. I was very influenced also by New York. I was invited to play at a Storm party and regularly played at Limelight, followed by Caffeine parties [on Long Island]. Those were my real early influences while we were doing our thing down here and having a lot of the DJs from New York come to Fever: Jason Jinx and Frankie Bones and Dave Trance.
Dubtribe [Sound System], a live act, were really instrumental early on. In fact, the first time they played on the East Coast they drove out in a van from San Francisco to play. The Hardkiss Brothers played a lot too. We also went out on a limb and we booked some international DJs. Sven Väth and Paul van Dyk. I believe that Sven, it was his first US appearance.
Over the years I've had so many people send me messages, how Fever really influenced their life. Whether it was they met the love of their life and they have three wonderful kids because of Fever, or just every day how they look at society and look for the better in people. You know, these stories, there have been so many and I never get tired of reading them. They're all really touching, and it kind of makes you feel good that we did a good thing, something we're proud of.
BMORE CLUB
When house and hip-hop had a brief love affair around 1990 and spawned the short-lived hip-house genre, Baltimore swallowed the sound hard. The style of Rob Base and DJ EZ-Rock's "It Takes Two" – with a foot in both rap and dance culture – took on a life of its own in Baltimore as local producers accentuated the basic rhythms that crowds responded to the most on the dance floor at Odell's, with a kitchen sink of samples. An intensely competitive scene formed as a result with Paradox's Friday "college" nights serving as a crucial incubator during the '90s before Bmore Club's brush with the mainstream in the 2000s. Unruly Records threw its final party at Paradox on a Sunday in April.
Karizma
In the beginning, the club music stuff was very much a part of the sound that was happening at Fantasy and Paradox. All we did was make it our own. As it started to get a little bit more urban, I started to push the house thing to the side. Whatever hip hop song or whatever R&B song that was hot, nine times out of ten we was going to try and make a mash out of it.
DJ Boo Man
Bmore club music producer and first engineer at Unruly Records
DJ Boo Man
We would take a lot of imports and breaks, and make loops and stuff like that. It was a lot harder edged than the house music. That started infiltrating around towards the end of Club Fantasy, so by the time they got to Paradox, we had already started kind of developing producers around the city and what would actually be the Baltimore club sound.
Karizma
So that's how the whole culture developed – all kind of mixed stuff that we could play every week that would surprise the next person. It was kind of like a battle. All the producers in the crew basically was trying to come up with the best track to play at the club every week and that's how we amassed so much stuff. Not like a battle battle but a friendly battle, "Alright, what you got this week, alright I'm playing some of this stuff that I made – take that."
Rod Braxton
Resident DJ on Friday "college" night at Paradox in the '90s
Rod Braxton
On Saturday nights, the house music night, my good brother Jerome Hicks used to play a lot of tracks off of a reel. I would always be like, "We need to start doing that on Friday nights," because it was too much music that never got to the surface. A lot of guys started making tracks, but the DJs wouldn't play them. So we compiled a stack of all these tracks, started listening to them, started recording them, putting them on the reel-to-reel and thus began the Bmore club music movement.
Karizma
[Paradox] is the biggest club in Baltimore so every Friday, this is the only place you could hear that music, knowing that the producers that make the sound are also the DJs at the club. So you're going to hear that new KW [Griff], you're going to hear that new Boo Man, you know you're going to hear every new Karizma, you're going to hear that new Doo Dew Kidz, you're going to hear all this stuff on that Friday.
It never got outside until way later – it just became a Baltimore sound and that's the only place you could get it. That's how it separated itself from the house thing. It became more of a local thing. More than, "I'm trying to do this record for the world," it was, "I'm just trying to battle the people in the neighborhood."
Rod Braxton
People would come down on Fridays, hear me spin, Saturdays they go into all the music stores like, "Hey, we just heard this music at Paradox last night." Now everybody working at the stores was like, "You all going to have to wait for a minute because that's not on vinyl, that was an exclusive track that Rod Braxon was playing."
The more tracks that I was banging and the more people that was looking for this music... Thus began the hunt for creating these labels. Thus Unruly appears, DJ Technics came with a label. Class had his own label but he had got with Unruly. The Unruly team was like Motown when the Bmore club music movement began.
Karizma
Because of all that really aggressive hip-hop stuff we would use, the sound is hardcore, it was a very rough crowd as well. It was drug dealers, it was everybody. 40 and over wasn't into it. 30, you might look crazy.
Shawn Caesar
DJ/producer and one-half of Unruly Records
Shawn Caesar
Of course there would be dance battles. That's what the 'Dox got to be known for. The Crazy Leg dance stemmed from the 'Dox, because that's where all the dance moves were coming from. But also, some neighborhoods, some crews, they're looking for fights. They come for come for the wrong reasons. Or even start to identify Paradox as the spot that they are going to meet potentially. It was some straight up dance battles that got going. That's where they met up, and then you had cats that really wanted just to fight.
Scottie B
DJ/producer and one-half of Unruly Records
Scottie B
For the most part, Baltimore at that time was used to little hole-in-the-wall spots. But when Paradox opened, it was an extremely quality place that was gonna be open until seven. And it wasn't going to be a bunch of people there getting high and sitting in the corner. It was a real club experience.
Shawn Caesar
3 AM was the mark. That was the absolute peak times I can recall knowing that the siren, Mamakusa, whatever, was going to happen at 3 AM. It used to be that hyped. It used to really get that pumped in there.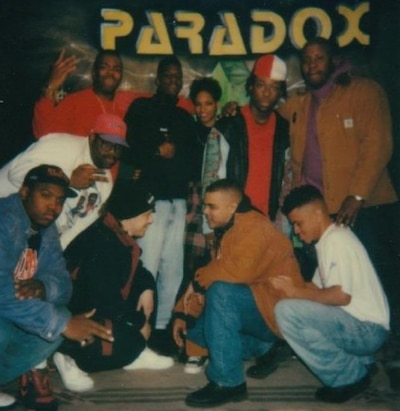 Karizma
These two records would cause pandemonium. Michael Jackson a cappella "Mamase Mamakusa" and the Ya Bad Sista [Lyn Collins "Think"] break produced by James Brown, would cause people to fight, and I'm dead serious. I've seen fights go down over those two records being mixed.
DJ Boo Man
Miss Tony was a huge figure who would control the mic with Shawn Caesar and Rod Braxton. Any time he got on the mic, it was a party. He was so popular on the microphone that people would actually pay him just to give shout outs. He was a big drag queen. Imagine a big street dude with a beehive-type hairstyle.
Karizma
[Miss Tony] was the king of the MCs as far as the club music is concerned.
DJ Boo Man
It's a huge loss for Baltimore. This is the last real club. Everything else now is lounges and bars. It definitely shaped the Baltimore sound. In the early days we only made it for the club, we never made records for radio or you know iPod, MP3s, that kind of stuff. It was made specifically for the club. The stuff in the studio was only EQed for the club. We were never worried about the sound standard or anything else, it was all based on the club system.
Quicksilva
DJ on Unruly Records
Quicksilva
Nobody really dances anymore. You go to the club now to be seen and to hopefully meet somebody. Back in the '90s, you would leave Paradox tired. Back in the day, guys would bring an extra shirt. You know you would stretch your shirt out and you don't want to leave the club all sweaty, so you put a fresh tee upon leaving because your shirt is so soaking wet.
Karizma
The thing for me in Paradox is this: we really have no other outlet you know for music on a grand scale. This is the only place of that magnitude. And we are losing it and we don't have anything else. We have smaller places. The place that's going to replace it may not let us in, unfortunately. It hurts me a lot because that's where my career started. No Paradox, no Karizma.


Header image: Erika V. Horn / Cozmik Photography
Header image © Erika V. Horn / Cozmik Photography