United States of Bass: Atlanta

MC Shy D, Mr. Collipark, DJ Toomp and DJ Jelly explain the origins of Atlanta's bass scene
From the booty shake to trap to crunk and beyond, Atlanta's contribution to bass music culture is undeniable. Over the course of the next four weeks on RBMA Radio, Star Eyes AKA Vivian Host explores the city's bass origins with MC Shy D, Mr. Collipark, DJ Toomp and DJ Jelly on United States of Bass: Atlanta. In advance of the first show's premiere, we've put together a collection of quotes from the artists involved, giving insight into some key players, important moments and interesting locales integral to the musical history of the Dirty South bass sound.
Ichiban Records
Founded in 1985, Ichiban was the one of the city's first important independent rap and bass music labels, boasting artists like Hard Boyz, Kilo Ali and MC Breed along with rock and soul artists.
Mr. Collipark
I started making records in 1994. The first one was a record called "Drop Like This Bitch." I was Shy D's DJ at the time, with Ichiban Records. That was like Motown here in Atlanta back then.
DJ Toomp
Ichiban was like the Macola of Atlanta, you know? They basically covered the South. A lot of bass artists started coming through here after awhile, just started emerging. We had the Kizzy Rock, we had Smurf [AKA Mr. Collipark] – he was with the J Team. Smurf started producing.
Mr. Collipark
[Ichiban] was everything. Going up to Kennesaw, you got off the exit, you made the left and you made the right and it was this big white building. It was run by a couple – in the good days they were a couple – John and Nina Abbey. Everybody was there. When I got there – of course, I got my deal through Shy D – Kilo was there, MC Breed was there, 95 South was there, Vanilla Ice was there (right before he blew). I heard stories that some kind of crazy stuff happened and they didn't get "Ice, Ice Baby."
This is one thing about Ichiban that was cool. Me and my lawyer was laughing about this. He called me petty for looking forward to these... If you sold 100,000 records on Ichiban you got a silver plaque. Nobody sold platinum back then, nobody went gold. Of course, they had a couple of artists that lucked up and did it, but it wasn't as common as it is now. If you sold 100,000 records you got a silver plaque, which looked like a platinum plaque. It hung up in the lobby when you walked in. I never got one. That was my dream, though.
MC Shy D
Widely regarded as the first big-name rapper in Atlanta (alongside Mojo and Hard Boyz), Pete "MC Shy D" Jones brought the NYC sound and culture to ATL in the early '80s. Working with producers like Kool Collie, DJ Man, Mike Fresh, DJ Toomp and DJ Smurf, Shy D made enduring ATL hits like the Pink Panther-sampling "Rapp Will Never Die," Miami bass classic "Shake It" and "Work It Out."
MC Shy D
I'm from the Bronx River projects in NYC. When I got to Atlanta, it was strictly R&B. "Rapper's Delight" hadn't came out yet, so Atlanta wasn't up on no rap music. I think they might have started playing rap on the radio about 1982 in Atlanta. Basically everything was R&B. Me, being from the Bronx, I gave them a feel of hip-hop before hip-hop hit in Atlanta.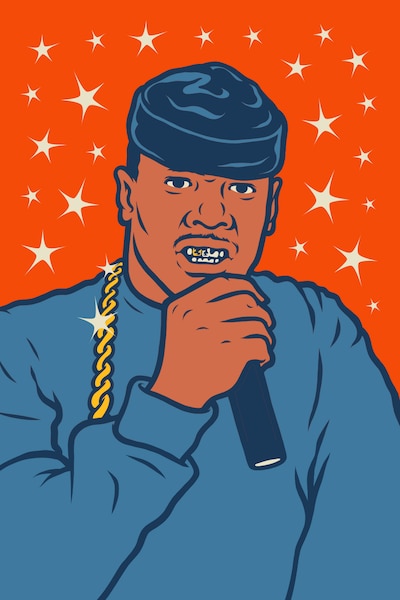 I could tell people now, but I kept it a secret back then... I used to listen to the New York rap records and do them in my own way at a faster tempo down here. Prime example: LL Cool J had a record called "That's a Lie." I made a record called "I'm Not a Star," me and Kool Collie. Basically, I bit my whole career off of New York. I just took the New York stuff and did it in my own Southern way.
Mr. Collipark
I was DJing for Shy D. It's funny, the setup was two turntables and two SP-1200 drum machines. When I think about it now, I don't know how I did that, because it was live. There was no room for error. Even thinking about it now, I don't know. All the stuff that was going on in his records, the samples that he used... He had the records marked, and it was marked on the drum machines. In the shows, we would scratch that stuff in live. The stuff that was on the record, we did live... He had everything timed so well.
This is what was dope about Shy D that I think that he has over everybody from that era: his New York roots, which turned him onto a part of hip-hop that we didn't get a chance to experience down here. He brought that to the Southern music. When I learned up under him, I got some of those lessons. I think that's why some of my success turned out the way it was. I had values of the art form of hip-hop that a lot of people don't have.
DJ Toomp
MC Shy D
When we was in high school, DJ Toomp started coming out to Decatur, because he lived a long ways away, out in Ben Hill. Everybody was like, "There's this DJ, this dude be taking off his shoes, scratching with his shoes." They wanted me to battle Toomp. I was like, "I don't know how to take off my shoes or nothing." Basically I met him at a high school, and we battled that night. Toomp, no joke, had to be about 13 or 14. I was like, "This young boy is dope."
DJ Toomp
Raheem The Dream heard about me, and he started having me to come DJ at some of his parties in Atlanta. When we went in and made the first song, I did all the artwork on the record, too. It changed when I got with Shy D. That's when I started DJing on the road, and I was able to save some money to get my own drum machine. I had a SP-1200, because he had one, but I knew I needed one for myself, just to get better. Mike Fresh ended up getting one too. Then we went to Miami. [2 Live Crew producer] Mr. Mixx had a SP-1200 and he had the 808, which is a classic. Mixx was like the Mannie Fresh of Luke's Skyywalker Records.
Atlanta and Miami
The two hubs of the music industry in the South are deeply intertwined as far as bass music is concerned. In the mid-'80s, 808-heavy Miami bass records by the likes of 2 Live Crew and MC A.D.E. were a huge influence on the Atlanta sound, which ultimately sped up the breaks and added a heavy R&B influence.
Mr. Collipark
When Shy D went to Miami, obviously he got influenced by what was down there, so the tempo of his records sped up, and I guess we all just followed suit.
MC Shy D
I had signed to 4 Sight Records out of Fort Lauderdale around 1985. A gentleman by the name of Billy Hines, MC A.D.E.'s dad, owned the label. Believe it or not, Atlanta wasn't doing anything back then. I didn't want to be just a local rapper, I wanted to be international.
Mr. Collipark
As a DJ, anything you saw on the 4 Sight label – MC A.D.E., KJ and Da Fellas, "Get Retarded," which is a classic record – or any of those Miami or Fort Lauderdale record label imprints, you just bought it. That was it.
MC Shy D
I did a show with the 2 Live Crew at a club somewhere in Florida and Fresh Kid Ice stepped to me and he was like, "Yo, man. Luke likes your style. He wants you to come over and get on the label with us." I said, "Yo, when my contract runs out, tell Luke I'll definitely get in touch with him."
Mr. Collipark
How could you be from Atlanta and not be into booty bass music back in the late '80s and early '90s? That's all we knew. For me, it came from the first time I heard 2 Live Crew "Throw the Dick" at a house party. Prior to that it was Run-D.M.C. and stuff like that. I remember being at a house party and "Throw the Dick" came on and my life changed at that moment. The way the 808 was hitting in that record.
We all know about "Planet Rock" and all that, but we didn't hear the 808. Even the West Coast Egyptian Lover-type stuff wasn't sounding like that Miami bass music. Then when it got to the DJ part with Mr. Mixx scratching those comedy records into those breaks, it was just like, "What the fuck, man?" The way these kids probably listen to Future and all that now, that's what that was like for me back in the day. From then, anything you saw with Luke Skyywalker Records on it, you just bought it.
DJ Toomp
With Miami, it was a certain way that that 808 was driving, like Clay D. They had better mixes coming out of there. One thing about Atlanta, we had some decent mixes, but you could tell ours just from the drum roll. There was lots of "Planet Rock" samples and "Clear" samples way in the background. Got to give a shout-out to my man from here, Kenny "Devastator" Terry. He produced Luke's "I Wanna Rock," and Poison Clan's "Shake Whatcha Mama Gave Ya." He definitely was on some 140 BPM type shit.
Atlanta booty shake records, really that shit kind of started from dances, talent shows and whatnot. Just imagine a song like "Planet Rock." Originally, that's like 127, 128 BPM. Guys dancing in talent shows, they want it faster. Sometimes they want it at 45. We just had to speed it up to make the dance routine tapes. All of a sudden, we noticed that in clubs, girls wanted to shake they butts and then you had the guys who was yeeking. They wanted the records faster.
It got to the point where it really went from 128 BPM to like 140. It was just undeniable. Even grown people get out there and shake their ass when it come on. It's amazing because it seemed like it was running parallel, because in Miami they wanted they stuff real fast, too.
DJ Jelly
Atlanta bass music is more melodic, it's more R&B-ish. It's more female-friendly.
Mr. Collipark
I think the Atlanta bass sound is a polished Miami bass sound. I think we were putting our records together a little more sophisticated, if I can say it that way. They started it, then we took some elements out of it. You've got more musicianship around here, so I think all of that kind of influenced the records when we made them. When you start looking at [records like Ghost Town DJs] "My Boo," that was an offspring of our mixtapes. Our mixtapes were heavily mixing slow records with fast records. Like "Planet Rock" with [R&B artist] Levert. Those were influences on our records. Miami, that was just drums and bass, just hardcore. I think that was the difference.
We would take the 808 drum machine and we would program the beats and we would sweep all the low-end out the ballads, like Charlie Wilson or Teena Marie. A series of tapes that were probably one of my biggest was called Slow Jams. We would be putting the 808 beats onto those ballads.
Then we stumbled on the fast and the slow, because the ballads were half the tempo of "Planet Rock." That was huge for us. Carl Mo, who produced "My Boo" with Kool Collie, was "the Ghost Town DJs." He told me my mixtapes was his main influence for "My Boo."
DJ Jelly
DJ Smurf – who was part of the J Team [a team of DJs put together by Atlanta mixtape legend King Edward J], was a huge influence. They would take slow music and mix it with fast beats. So you might have a record that's 132 BPM then mix a slow song which was half that beat. So those elements of those R&B songs aligned with those hard electro-bass drums created this kind of Atlanta sound. I would do 90-minute mixtapes with nothing but slow and fast music.
Magic City
For the last three decades, Magic City has transcended being a mere strip club to become one of the most important meeting places for the rap industry in Atlanta, and the place where records from Kilo Ali to Ying Yang Twins to Future have been broken, thanks to DJs like Jelly and Esco.
DJ Jelly
What's the importance of the White House to DC? Where do you want to start? [Magic City] is just that critical and that integral as far as the culture of the Atlanta streets. That encompasses music, politics, wherever you want to start... Sports, entertainment, it doesn't matter, this is where we all meet up. I'm talking about all walks of life. This is the golf course of Atlanta, this is where everybody meet and talk; very important.
Dominique Wilkins, legendary basketball player. Bill Campbell, politician. Kilo Ali, I saw him fresh out of high school pushing his vinyl. Coming up, he wasn't even supposed to be in the club. I seen everybody in there, all the bass artists: Raheem the Dream, Shy D, Toomp, everybody just come through there and just kick it.
Magic City was actually my first introduction into the Atlanta scene. That was my first DJ gig, around 1991. Every bass artist was making most of their tracks based off of the drums in "Planet Rock," so "Planet Rock" still was a big song in strip clubs. Then you had people like Kilo Ali with "Cocaine," which was an incredible anthem at that time. He was talking about all the street boys in the ATL.
Kilo Ali
Taking ATL by storm in the '90s, hometown hero Kilo Ali was a magnetic bass music artist, behind freaky strip club anthems like "Nasty Dancer," "Baby Baby" and "Love In Ya Mouth."
Mr. Collipark
Kilo Ali was Andre 3000 before Andre 3000 to me. He was so ahead of where music was in this market. We didn't know you could be creative in that way. We did booty shake bass music, but Kilo was already on some Parliament tip. He didn't dress like that, but I'm just saying in his mind he was a rock star always. He would say some crazy shit to you just out of leftfield.
I rapped on my albums, but I was a DJ, basically. I never considered myself a rapper, but I got props in that time for being able to rap. I remember being in this club, I think it was on Marietta Street, and Kilo walked up and stood next to me and just looked over at me and said, "Smurf, you know you can't fuck with me, don't you?" I looked over at him like, "What the fuck are you talking about?" That was him back then. He carried himself on this whole other plane… For me, I was like, "What the hell are you on?" That's Kilo for you.
To this day, I say if he had a crew that could have helped make him what he really was, he would have been one of the really, really great artists to come out of this market. He could still be making great music right now.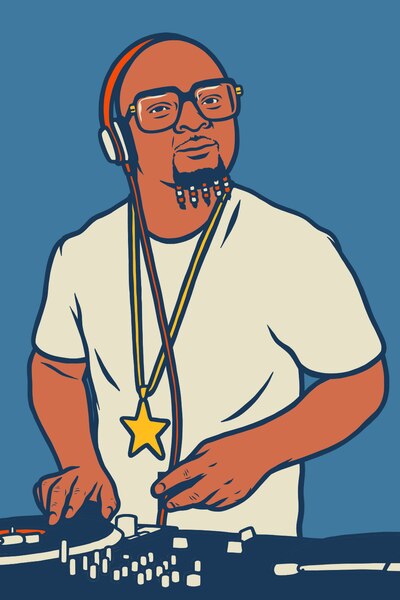 Mixtapes
DJ mixtapes have been integral to the culture of Southern rap for nearly three decades, ever since Edward J began slanging his cult classic J-Tapes out of Landrum's Records & More in the early '80s. Mixtapes have been the primary way to seed underground hits to the streets (and then to the radio) and have had great influence on the sound and promotion of genres like crunk, booty bass, snap music and trap.
DJ Jelly
I started carving my way, really, when I met MC Assault. We created a very important mixtape that ruled Atlanta for 15 years following that and influenced everybody from DJ Drama to Scream. We basically put down hip-hop in Atlanta because it wasn't being played on the radio. With our tapes we would blend all different genres. We would make a gangster tape, a booty shake tape, a slow tape with the bass.
We sold them at flea markets and then we actually started putting our money into storefronts. At that time, we created a label, Big Oomp Records. Big Oomp is the first independent hip-hop label in Atlanta period, hands-down. It's basically the model for every label you can think of now as far as rap music. We had the combination of DJs, radio and we had the store, so we had a whole conglomerate. We helped basically everybody in Atlanta, pretty much. We had that thing going on and then Freaknik came, and the combination of Magic City, our tapes and Freaknik just changed the face of Atlanta's hip-hop.
Freaknik
From 1983 to 1999, Freaknik was a huge black spring break party, drawing attendees all over the South and the East Coast, including many celebrities and the most popular acts of the day. It is referenced in songs from Andre 3000, Jermaine Dupri, Too $hort and Lil Kim, among many others.
Mr. Collipark
When I explain the Freaknik to people, you forget how crazy it was.
DJ Jelly
Freaknik was originally a celebration of black sororities and fraternities where they would come and meet up. Eventually all of the black colleges around the United States started coming and hanging out at spring break time.
Luke, 69 Boyz, Rickey Smiley, a lot of the Memphis artists at that time, Tommy Wright: They all did concerts. Big tour buses would pull up and we would just hang out with all the artists during that time during the early '90s, mid-'90s. We would be barbecuing and just shooting the shit, really, networking. That was our networking at that time.
Mr. Collipark
To me, it was just a fun time before it got commercialized. I would say '95 was the last year before everybody said, "We're going to Freaknik next year." To me, when that happens and then everybody shows up, it fucks it up.
The only bad thing about Freaknik is that some of us didn't know how to act, so it was a lot of inappropriate things going on. Like when the cars was all backed up and the girls are just sitting there and you've got dudes who have been drinking and smoking and doing all this shit... Certain things happened that put a bad light on Freaknik.
It was too country for a lot of people. I'm talking about going as close to the Carolinas. People were like, "What is that bullshit?"
DJ Jelly
Stopping in the middle of the street. Not just cruising, but stopping and partying right in the middle. Traffic jams. Pulling out their speakers. Naked girls falling out of the Jeeps. Dudes even getting naked. It was retarded. I'm sure there was some robbery here and there.
MC Shy D
Man, they started killing people, raping girls, and it got crazy. Carjacking, dudes coming from out of town with them sharp cars. It got crazy. It got ugly. These guys killed a couple of college kids, and I was like, "That's it for me."
Outkast, Goodie Mob and Southern Pride
Southern hip-hop was generally looked at with disdain or ignored altogether by the industry until Outkast became the first rap artists signed to L.A. Reid's pioneering black urban label LaFace. The release of their first album, Southernplayalisticadillacmuzik – followed by Dirty South, the era-defining debut from their Dungeon Family friends Goodie Mob – bolstered Southern pride, while showing the rest of the world a glimpse of what was really going down in Georgia.
DJ Toomp
I would travel on the road as a DJ during the mid-'90s and [the South] was still ridiculed as far as the sound of the music. It was too country for a lot of people. I'm talking about going as close to the Carolinas. People were like, "What is that bullshit?" It was still a struggle, but in terms of economics people were buying the music. They thought it was still not cool to admit that Southern music was actually pretty good.
MC Shy D
When we was out, me and 2 Live, we'd go to New York and we damn near was two seconds from getting booed. We was on the tour with the Fat Boys, Heavy D, Salt-N-Pepa, some New York groups, and shit, they used to act like we weren't even on the fucking tour. You know what I'm saying? They put us way over here in the dressing room, and all the New Yorkers over there. They treated us like shit.
Outkast and Goodie Mob, though, I think they had came out '93 or '94 – they came out with the lyrics, and they made people feel good about being from Atlanta, because Atlanta really had no idea. When we was young, we was in the '80s, everybody wanted to be from New York. Then when the Jheri curls and stuff came out, everybody wanted to be from California. Atlanta had a style, but they wouldn't use it. They was biting off of everybody else. Outkast made people feel good.
Mr. Collipark
I was one of the first music people to come out of College Park in Atlanta. Jermaine Dupri came out of it, but I feel like he was exposed to the mainstream music business so early that he didn't really put it to the forefront the way some of us who came after him. For me, I couldn't imagine Jermaine Dupri trying to walk Ying Yang Twins into Columbia and say, "Yo, this the shit down in Atlanta." They like, "What the fuck is that, Jermaine?" Coming up with the Ichibans and all that, we had to get it out the mud, as they say. We had to make something out of nothing.
T.I.
Clifford Joseph Harris Jr. – better known as TIP, T.I. or King of the South – went from being a street hustler and barber to one of the South's best-known rappers. Following his 2001 debut I'm Serious, he became known as one of the early architects of the trap sound with 2003's Trap Muzik, both crafted with the help of longtime producer DJ Toomp.
DJ Toomp
I met T.I. in 1997 through his cousin Toot. Me and Toot used to run around. I've been knowing Toot since fourth grade. He's from Bankhead, but he end up growing up in our neighborhood. We started getting a little extra money together, you know, creeping through the neighborhood. You know what I mean? He used to always tell me – just when we'd take a break – he's like, "Yo, I got this little cousin. You need to hear him." You know how everybody always say they got a relative that could rap or whatnot, but when I heard him, I was blown away.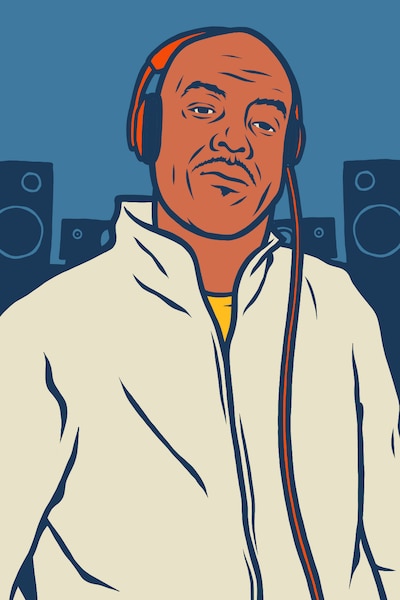 I remember seeing him at Toot's barbershop. Toot had a license but Tip, he didn't have a license. I've cut hair too with no license. I've been cutting hair since I was 12! Matter of fact, I was cutting him and the whole Poison Clan's hair when they was getting hot or whatnot. I still do a wicked fade.
When I met Tip, I was rapping. I had a song called "Ball Like This" and he was featured on it. I did it on the Roland 1680. You remember the little digital machine? When I met him, I was like, "Yo, I want you to get on this record that I just did." When I started playing it for people, they were like, "Yeah dog, you went in." The minute his part come on, they were like, "Who the fuck is that?" He was really rapping some good stuff.
After a while, I was like, "Let me fall back. I ain't ready to be no rapper, we gonna do it right." I saw the reaction. The minute that we really just went in and started recording his records only, just with him – I'm talking about unmixed, straight off of a DAT, just pure 2-track versions of it – people lost their mind when I played it, because they never really heard nobody with a Southern drawl that could come so lyrical with those type of patterns. You know what I mean? Just jump-roping all in between the beat, not that basic bouncing-ball type rap. He was really flowing, so that's what blew everybody away. Blew me away.
Ying Yang Twins
Kaine and D-Roc were the unlikely duo Ying Yang Twins, whose bonkers hits with producers Mr. Collipark and Lil Jon – like "Salt Shaker," "Whistle While You Twurk" and "Wait (The Whisper Song)" – made their name synonymous with the crunk movement.
Mr. Collipark
D-Roc [from Ying Yang Twins] was on Ichiban Records and he was over there by himself with no guidance. He was a kid. I felt sorry for him. I was like, "Yo. Why don't you hook me up with D-Roc and maybe I can do something on this project?" We wound up doing a swap-out. I did a track for his Ichiban album, and in return, he was supposed to get on my Dead Crunk album, which was my return to Ichiban Records. He fell out with his partner at the time and brought Kaine in, and they did a record on Dead Crunk album called "One on One." That was the introduction to the Ying Yang Twins.
I said to myself, "Shit, if Raheem can do it [with Drama], I can do it [with Ying Yang Twins]."
To this day, when I hear that record I get chill bumps. It wasn't no twerk shit. They had every No Limit album. That was their influence at that particular time. They had come in from the Hard Boyz, which was the first street Atlanta rap group that I know of, so I was like, "Well, we going to do a half-time, fast, gangsta record."
Around that time, Raheem the Dream was the first bass dude to put on his business hat and say, "I'm about to go national with this shit." He found DJ Drama and wound up getting Drama a deal on Atlantic Records. I saw that shit, my mind was blown. I didn't even know that was possible because he did it so quick. I said to myself, "Shit, if Raheem can do it, I can do it." I still got the notebook where I called him and he told me the markets. I followed Raheem's plan with Ying Yang Twins.
It was a lot of chitlin circuit, back roads between here and Macon, here and Augusta, here and Columbus, Georgia, hitting those B markets. Before I knew it, I was hitting it with "Whistle While You Twurk." Before I knew it, we were getting a call from Universal. That was it.
Mr. Collipark
Most of the songs that the Ying Yang Twins come up with start out as jokes. They some funny guys, like, real tears coming out your eyes, stomach-hurting funny. A lot of the shit, we just be joking. I remember Kaine... I don't even think we were talking about making a record the first time he said, "Go 'head and start and make that pussy fart." He would make this sound with mouth. "Pft." He would just do that over and over again. I was like, "Hey, man. That shit funny as hell." I said, "We going to make a song with that."
The beat for "Whistle While You Twurk" I had originally done as a Miami bass track. It was like 138 BPM. It was like "Planet Rock." I slowed it down to 102. The most popular song in the club at that time was "Down 4 My Ni--as," and "Back that Ass Up" was an influence. Whenever that song would come on, the ugly face, the stank face would come on. I was like, "Shit."
I never knew what KLC, [who produced "Down 4 My Ni--as"], did to that 808. If you listen to that fucking record, KLC does something with that 808 to where it just keeps dropping on the turnaround. Every time it turns around, it's subtle, but something else comes in or goes out of that low-end. What I did that I had never done before, ever, I took my 808 on my SP-12 down like six or eight octaves to a tone that usually didn't register for me. (The 808 I used, by the way, was the 808 I got from MC Shy D that he used in "Shake It." That was the 808 I used in all my records back then. Shout-out to Shy D.)
I slowed that track down and I took some noises from records that I ain't going to say. All that was slowed down Miami bass and we didn't know at the time that we were coming up with a sound. You know what I mean? I didn't know about making no gangsta shit or street music or whatever. I just know that booty shake was out the door. I couldn't put a group out in 2000 or 1999 doing booty shake music, so I slowed it down and we put it out.
I was so scared to put out that type of record in the midst of all the street shit. I never forget the first time I played it in Magic City before it got mastered. That shit came on... I couldn't hear the 808 because of the tone I had it at, I had it pushed up in the mix so loud that it almost blew the shit up when it came on. I said, "Damn." They started dancing.
When I got it mastered, Glenn Schick – the most proper, technical guy ever on the mastering tip – he took and squashed all my low-end. He squashed all the bass out the mix, but it came out perfect. All the high-end. You could play "Whistle While You Twurk" now, sonically, and it holds up to anything that's out right now. Shout out to Glenn Schick.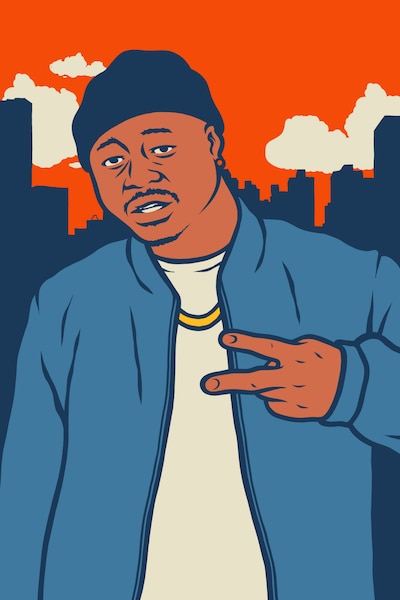 Lil Jon and the Twins
A DJ, producer, and erstwhile A&R for Jermaine Dupri's pioneering So So Def label, Lil Jon has always had his finger on the pulse of what will pop in the club. The "King of Crunk" linked up with Eastside Boyz and Ying Yang Twins to create the most memorable crunk hits of the early 2000s, including "Get Low" and "Salt Shaker," with Jon's "To the window, to the wall" refrain originating from an old DJ Smurf demo.
MC Shy D
Everybody loved Lil Jon. He was just a happy guy. He one of them guys, he step in the room, you can't do nothing but love him, because he's a good guy.
Mr. Collipark
When Lil Jon started making albums, he would approach it like a DJ and get songs from every pocket. He'd do a bass song, some low-tempo stuff for the thugs. When he went into the Kings of Crunk album, he wanted to do a record with Ying Yang. I trusted Jon as a producer, so I didn't need to sit off in the studio with him or nothing like that. They just went in and they created some magic.
A lot of people couldn't even talk to Ying Yang Twins, they were so fucking wild. They'd think they want to meet them, but then after like five or ten minutes in the room they'd be shaking, like, "Yo, can you get them to go over there and stand in the booth?" I'm like, "Yo, I got this man." Jon could communicate with them where a lot of other people couldn't.
Before they even put out a record, when I would take them on the road with me, they would take their shirts off and just run around the fucking club. Like, "Aaaaaaah." That was them. "Aaaaaaah." When people met them, that was them. We missed out on some money behind that shit, too. A lot of times people don't know how to take that. From a cultural aspect, that was some real shit. They connected. When they spoke, they spoke to those other kids their age. I was older than them so I just liked being around them, the energy that they would bring. That was Ying Yang.
You know what's funny? I'm going to give you a piece that a lot of people don't know. Kaine – the one with the deep voice, the guy who does the hooks on most of the records – he's one of the most knowledgeable music people you're ever going to meet in your life. You sit down and talk music with Kaine, you would never think that he made booty music.
Header image © Loren Purcell