King Edward J: The Godfather of Atlanta Mixtapes
A chat with the Atlanta hip-hop pioneer who now makes his living as a provisional elder in the United Methodist Church
Edward J. Landrum, the man Murder Dog Magazine once named the single "most influential kid in the formation of Atlanta Rap," opened his first record store in 1980, Landrum's Records & More. He was an ambitious salesman, with a degree in advertising and a fully developed alter-ego, King Edward J, for which he paired a smooth-talking proto-rap vernacular with the fashion sense of an unusually hip funeral director (black suits, white ties, black hats). His series of self-released "J-Tapes," which were either personalized for the buyer or classified by overriding emotional theme, singlehandedly pioneered the Atlanta mixtape trade in the 1980s, offering the city a foundation on which it could construct a vision of itself as a coherent regional music culture.
Another store, King Edward J Tapes, on Candler Road, soon followed, and became an open market and gathering place for the emergent scene. An adolescent Killer Mike hitchhiked or rode the bus to buy the latest J-Tape; Young Jeezy just stole them from his older cousins. Landrum's in-house DJ Crew, the J-Team, was a kind of super-group of tastemakers and innovative artists who became the standard-bearers for what eventually constituted Atlanta rap, introducing the city to, among many others, Success-N-Effect, the A-Town Players and DJ Smurf (later known as Mr. Collipark).
The first time I called Edward J, one Saturday last summer, he was too busy to talk. "For the remainder of this afternoon," he explained, "I will be focusing on my sermon for tomorrow's service." After closing down his last record store in 2002, Landrum had gone into the ministry full-time. Today, he is a provisional elder in the United Methodist Church. We spoke recently about his accomplishments, his regrets and his memories of the first Atlanta hip-hop generation.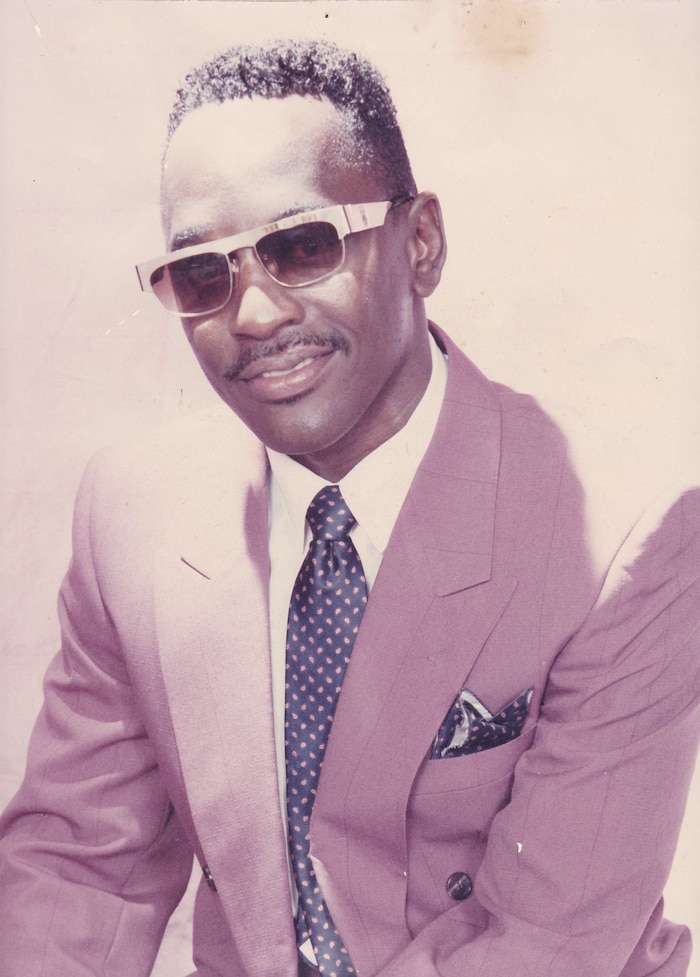 I've heard that you were from Florida originally. How did you end up owning a record store in Atlanta?
I was born in Saint Augustine, Florida, and I graduated from the University of Florida, in Gainesville. After that I was headed to New York – I'd been interviewed by an advertising agency way back in 1977, and they sent me a plane ticket and 30 days to come up for my second interview. But I was broke, so I cashed in the plane ticket and thought I'd drive up there instead. Since I had 30 days, and I'd heard Atlanta was the "land of opportunity," I decided I'd park here for a week or so and see what kinds of opportunities opened up. But college degrees were like a dime a dozen, and my car broke down. So I ended up having to stay here. And my pride wouldn't allow me to call home to tell them my situation. So that's how I ended up here. [laughs]
My major in college was advertising, but my first job here was as the manager of an Eckerd Drug Store, for quite some time. I was DJing on the side at the one of the popular clubs then, Mr. V's Figure 8. But being in management took away a lot of hours of flexibility on the weekends, and people had begun to know me – I threw private parties and so forth. So I worked at Eckerd for maybe five years, and after that I figured, I'm putting in all these hours for them and doing better at the DJing, so I decided to open up a record and tape store. I loved music, so I started selling it.
When did you start making mixtapes?
I decided to start selling personalized tapes. Like I said, I was from Florida, and we just did that down there. We made little rhymes. At the University of Florida, my roommate was named Tender Lovin' Tony, he was from my same hometown. And he DJ'd at a club in Gainesville and I started giving him breaks. And when I'd play the breaks, people wanted me to stay on and rhyme, because I always wrote poetry. I liked poetry and liked to make rhymes.
We wasn't calling it rap back then, but I'd make rhymes – before I ever heard of Kurtis Blow or the Sugar Hill Gang. So when we started making these mixtapes, a lot of the players wanted their names in there, or a rhyme about them. So I might make a little rhyme saying something about their girlfriend or talking about how cool they were or whatever, and I'd put that on a personalized tape. The personalized tape went for like $25 and the pre-made ones went for, let me see if I remember – "For a nifty $13.50; and 60 minutes went for only ten, my friend." [laughs]
Did you have a favorite J-Tape?
I know one that sold a lot – I didn't necessarily think it was the best – and that was Solid Gold. It sold so, so much. It was me by myself, saying, "I don't see my pal, my friend DJ Man, I don't see my right-hand man. I don't see the never-shady Lady DJ. But when everyone is gone and there's no one left, I'm Edward J and I can kick it all by myself. Cause I'm bad and bold and I'm in control and right now I'm gonna kick a little solid gold." [laughs]
But to me, one of the best was Super Cuts. On that one you had DJ Len (Success-N-Effect) and DJ Man, MC Shy D's DJ, and they did a lot of battling back and forth. DJ Smurf was on there, too. Those earlier tapes, though, the masters got stolen. So some of the longevity of Solid Gold and those tapes, it's because the masters weren't stolen, we still had them. A lot of them, really, we just don't have anymore.
You were a unique character in the city at that time. You dressed and spoke in a fairly distinctive way, with your black suits and hats and puns. How did you develop that persona?
The dressing came because, when I was growing up, I lived with a great-grandmother, a grandmother and an aunt. And most of the time they bought my clothes from the secondhand store, used clothes. So when I became old enough, I started cutting yards and making money. My grandmother would want to take me to the rummage sale or the used clothing store, and I didn't want to go. I took her to the store I liked and she said, "You could get five pairs of pants for that price." And I'd say, "But I just want this pair, this one pair that I'll be the first one wearing." And so I kept a job all along because I wanted to dress right. I was impressed by performers and people who were admired by others; I liked that.
In the music industry, unless you're part of the clique, man, they will shut you out.
When did you notice a distinct regional style emerging in Atlanta?
The uptempo bass music – you can say it was down in Miami and mention folks like Egyptian Lover, who was the first one I knew using the 808. In Atlanta, though, we took a different route. Our music was uptempo and used the 808s, but it wasn't quite as fast as the Miami sound. And all the music coming from Miami was booty music. We had a lot of that as well, but we also had music that wasn't strictly booty music.
And as you know, the record companies at first didn't really pay much attention to Atlanta. But as more and more artists began to get recognized, that changed. Even though the Dungeon Family wasn't really identified as Atlanta bass, they opened things up in Atlanta. And they grew up listening to our bass music.
In the '80s, even the radio here would pick and choose – they didn't play a lot of the local artists. They overlooked them. So one of our tasks with the J-Tapes was to present any local artist with good material. We made sure their music got out there. We'd talk them up on our tapes and give them some good advertisement. In the music industry, unless you're part of the clique, man, they will shut you out.
As Atlanta began to be more recognized, especially in the R&B sector – Jermaine Dupri's groups especially – I wanted my DJs to know that we needed to take it to another level, too, and not just be satisfied being regional. One of the DJs that came aboard, DJ Jaycee, he worked for us for a while and became Ludacris' DJ. I hate to call out names, but most of the DJs who came up out of Atlanta were influenced by the J-Team or had some connection with us. We were the supreme at that time, so when an artist was looking for a DJ they'd come to the J-Team.
And I always encouraged people on the team to reach for any opportunity they got, because by that time, I was straddling the fence. I was halfway in the church. Sometimes I would be at the club until 4 AM and then teach Sunday School at 9 AM You see? My heart wasn't all the way in it, and that's why King Edward J as an artist never materialized as a nationally known thing. But the people under me took it to another level, and that's what I wanted. Because I felt guilty about it.
I looked at her, she looked at me. And guilt was just all over me, you know?
How so?
When you're in the club, you're exposed to a lot of things – you're having to promote one message. And when you're at church you're promoting something completely different. I remember I was a judge at a "Bottom's Up" contest one night at a club out on Campbellton Road, Cisco's. I'll never forget this. The young lady that won that night, we exchanged numbers. I knew I had to teach Sunday School that morning, and she said she had to go somewhere with her cousin in the morning, so we just exchanged numbers and said we'd get together another night instead of hanging out right then.
Come to find out, the cousin she was staying with was one of my most dedicated students in Sunday School! She walked in the classroom, I looked at her, she looked at me. And guilt was just all over me, you know? Guilt was all over me. I felt so bad. And then our pastor was preaching that morning from the scriptures, the part when Joshua says, "Choose you this day whom ye will serve." And I was just bawling, just crying. I was really conflicted at that time.
The guilt had me, and I just couldn't go back where I was.
When did you decide to go into the ministry full-time?
I jumped back and forth for quite some time. The reality is my money was coming from the DJing and the mixtapes and being King Edward J. That was my livelihood. And so when I first tried to back up off it, finances made me embrace it again. And I left the church for a time. I was at Salem Baptist Church, where I was initially licensed to preach, but at the time of my conflict, I left. And when I went back to the church, I was too embarrassed to return there. So I went to a smaller Baptist church, Little Friendship, in Decatur.
I started teaching Sunday School again, and the Reverend there kept asking me if I heard a calling, and I kept avoiding him. But one Sunday members from Salem came to a musical concert we were hosting, and they recognized me and said, "Reverend! It's so good to see you!" And the Reverend at Little Friendship was with me and he stopped, thinking they were talking to him. And they said, "No, Reverend Landrum." [laughs] And he looked at me and said, "We need to talk." That's when I had to confess I'd already been licensed as a preacher and had backslid. And that the guilt had me, and I just couldn't go back where I was. We talked and he said, "Once called, always called." And the rest is history.
People need to know that the people they see in the club can still love the Lord.
Do your congregants today know how important you were to the history of Atlanta rap?
Some do and some don't. I don't necessarily put that out there like that. But no matter where I go, somebody always knows it. I remember one place I went, one preacher was up there talking for 15 minutes about King Edward J, trying to explain who I was. "You all don't know who you have here. He could be out there doing rap, and he's here with us." There are a lot of people out there who know, I just don't particularly bring it up myself. I'm removed from that life, but if it comes up I embrace it. People need to know that the people they see in the club can still love the Lord.