An Introduction to Disco Demolition: Riot to Rebirth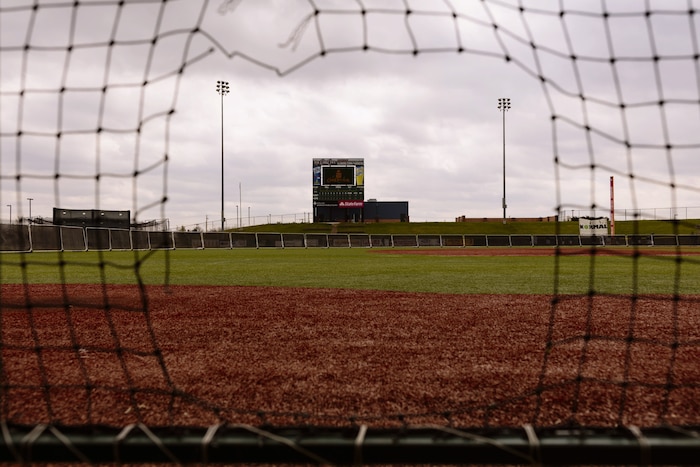 It's easy to look back at July 12, 1979 and laugh. After years of appropriation and evolution, trends and rediscoveries, we mock these men who detonated records in the outfield of Comiskey Park as being on the wrong side of history. Why could they not perceive then what we see so clearly now?
As quaint and absurd as a disco backlash may seem today, the trends that manifested in Disco Demolition point to the genre's real and radical importance. Disco was not harmless. It was perceived as a threat because it was a threat, a movement wherein a marginalized culture transformed America's very fabric.
Disco sparked to life with the liberation of the dancer. Black social dance is a major creative force in American culture, from the charleston to the twist to the nae nae. But up until the 1960s, social dancing in the US was primarily done with partners. According to disco historian Tim Lawrence, the path to disco began when, one year after the Stonewall riots, David Mancuso opened the loft on Valentine's Day, 1970. And around the same time, two West Village bar owners named Seymour and Shelley bought Sanctuary and transformed it into a gay dance club. As Lawrence writes:
"Both venues were unique in that gay men – who required 'special protection' until Mayor Lindsay repealed New York City's laws governing the admission of gay men to cabarets, dance halls and restaurants in October 1971 – were dominant on the floor (even if straights were present) and the energy and expressivity of these dancers, many of whom faced the double marginalization of being black as well as gay, kick-started 1970s dance culture."
For dancers, being freed from the obligations of partnered dancing led not to individualized solo dance, but towards a greater communal dance style, one Lawrence describes as a "unified and powerful organism." In a pact with the DJ, it was the liberation of the dancer which shaped the music's evolution and formed the distinct characteristics which came to be seen as disco – particularly the attraction to Earl Young's four-on-the-floor groove.
To be certain, homophobia, sexism and anti-black racism were at the core of America's relationship with disco.
This moment coincides, of course, with the golden age of baby boomer rock & roll as a major business – a moment frozen in time by today's classic rock radio. Envision how, within the decade, the music you'd come to believe was at the apex of a creative countercultural revolution – the post-blues, post-Beatles, post-Motown backbeat-driven music of Led Zeppelin, the Rolling Stones, and Black Sabbath – was being pushed to the margins by this new, highly commercialized dance music – dance music born amidst decaying, decadent urban centers, personified by a buoyant, bearded trio with helium falsettos known as the Bee Gees.
In a country where the discussion around the LGBT movement lagged a generation or two behind the movement itself, envision how little was understood about disco or its origins. Or in a country where Ronald Reagan's staff would joke about AIDS while thousands died, how a little understanding of those origins would actually make mainstream America more sympathetic to this radical cultural moment.
To be certain, homophobia, sexism and anti-black racism were at the core of America's relationship with disco. Yet the opposition to disco was soon bolstered by the genre's wild, unprecedented success in the marketplace, which served to make disco synonymous with capitalism itself. "Today, the disco industry is a mammoth $4 billion enterprise – bigger than television, movies or professional sports in America," Andrew Kopkind wrote in 1979, as quoted in Peter Shapiro's Turn the Beat Around. Disco's commercial output was not a pure distillation of its origins, but a major cash grab. The film Saturday Night Fever, a fictional account of a hetero Italian-American disco fan, whitewashed the genre and sold it – very, very successfully – to mainstream America. It wasn't just white classic rock fans who were skeptical of the rush to cash in. Those concerned about disco also included George Clinton, whose "(Not Just) Knee Deep" arrived in 1979 and was intended to "rescue dance music from the blahs."
At the time of disco's rise, the rock & roll business didn't seem quite so secure. On Christmas Eve, 1978, a 24 year old WDAI-FM Chicago employee named Steve Dahl was dressed in a Santa suit (he'd just finished doing man-on-the-street interviews in costume) when Jack Minkow, the station's general manager, informed him that WDAI was shifting to an all-disco format. Dahl quit that day.
Dahl wrote the script: Disco was a fad; disco was superficial.
Dahl had recently moved to Chicago from Detroit. He'd signed a non-compete agreement in Detroit, so he was effectively stranded with his new wife in Chicago. When he was hired in the spring by WLUP-FM (Chicago's "The Loop"), he used his new show as an opportunity to take shots at his old employer – and more importantly, disco itself. The stunts tapped into an underlying antagonism to disco music, and soon Dahl's following – which he called the Insane Coho Lips – expanded dramatically. When "The Hustle" singer Van McCoy passed away of a heart attack, Dahl destroyed one of his records on air, and goaded his followers to attend a Village People concert just to toss marshmallows from the crowd.
Dahl wrote the script: Disco was a fad; disco was superficial. Disco was being shoved down our throats and transforming the masses into mindless zombies. Disco was imbued with properties akin to witchcraft. It was emasculating, short on balls. Dahl tapped into a latent anger soon disseminated across the country – organizations like DREAD ("Detroit Rockers Engaged in the Abolition of Disco") made membership cards in which a meat cleaver chopped a record to pieces. Other DJs like KOME-FM DJ Dennis Erectus, KROQ's DJ "Insane" Darrell Wayne, KGON's DJ Bob Anchetta and WXLO's Sue O'Neil and Glen Morgan joined him.
In 1979, several baseball teams struggled with attendance, and the White Sox were no exception. Michael Veeck, the team promotions manager and son of then-White Sox owner Bill Veeck, was trying just about anything to get people into the ballpark. Veeck teamed up with Dahl for a special promotion: For 98 cents and a disco record, fans could enter Comiskey and watch Dahl destroy the LPs between the first and second games of a double-header. The promotion was an unexpectedly huge success: nearly 60,000 fans showed, well over capacity. After the White Sox lost their first game, Dahl – dressed in army fatigues – drove onto the field in a Jeep before igniting a box full of explosives and ten thousand records. Within minutes, fans jumped onto the field and tore it to pieces while announcer Harry Carey begged them to clear the field.
What's often forgotten about all of this is the city itself. Chicago – one of the United States' most segregated cities – was in the midst of a major transition, with white flight in full force as the tax base abandoned the city. The White Sox stadium was located in Bridgeport, a white working-class neighborhood which had thrown stones at Martin Luther King, Jr. when the civil rights leader had walked through the city to protest housing discrimination. Bridgeport was separated from Bronzeville – the heart of Chicago's South Side – by the Dan Ryan Expressway, which had been built by Mayor J. Daley to physically reflect housing segregation. Bridgeport was where the records of America's most innovative new art form were destroyed.
Time sands down music's rough edges. The qualities that make pop seem so garishly modern – those textures which create its audiences – detach from their loaded associations. Eventually, all art is experienced at a remove, through history books and documentaries, hints and allegations. We don't feel the music's true weight, or its social reality. It's easy now to observe the underlying tensions which brought about disco demolition, to separate ourselves from passé points of view, as if we live in a more enlightened time.
Children have grown up dancing to "Y.M.C.A.," and in 2014, the Grammy for Album of the Year went to Daft Punk, a duo whose career is a living tribute to disco music. Entire genres have now been built upon disco's skeleton. The core aspect of what made disco disco – its beat – has since proven to be one of pop's most durable, pliable tools. Rather than a dead end, it offered nearly limitless possibility, a democratizing force that's been co-opted globally. Disco never really died. Disco won.

Watch Disco Demolition: Riot to Rebirth from our documentary series The Note below.