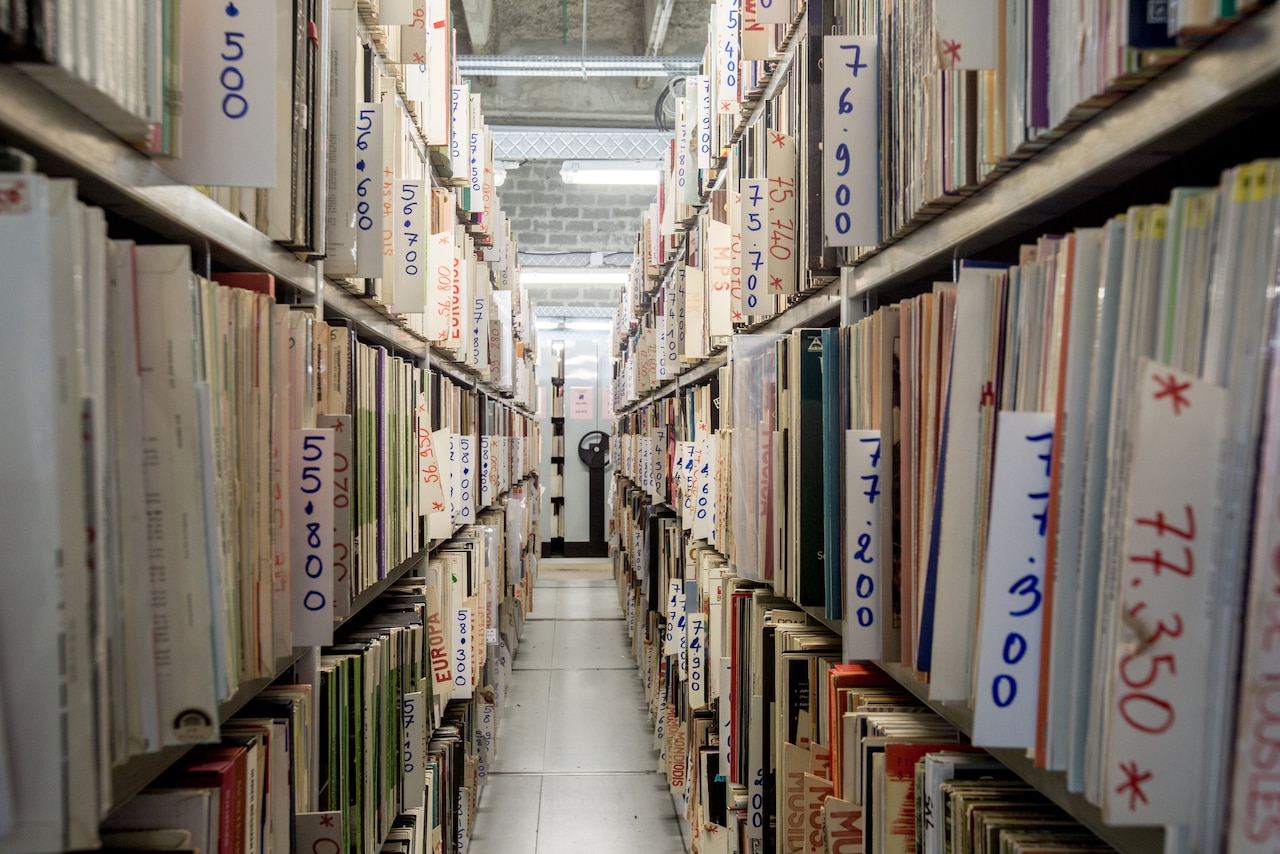 Radio France's Incredible Record Collection
Closed to the public and housed in an undisclosed location, the Radio France record collection, established in 1935, has for decades been the object of intense fantasies on the part of French music lovers. Last June, a huge auction (8,000 records, all duplicates) represented a major event for the French collecting community and, incidentally, added 100,000€ to the institution's coffers. But it's not necessary to be an obsessive "vinyl digger" in order to be spellbound by the vision of hundreds of thousands of records – 676,000 to be precise – stockpiled in this high-ceilinged depot. It's simply enough to enjoy recordings and the paraphernalia used for listening to music, even if – or perhaps precisely because – one could never conceivably acquire all of them.
Our public services have in the past accustomed us to those zones of unbridled, and almost free, cultural consumption that are libraries – small utopias on street corners. Besides the many cultural products they make available, these facilities sometimes have a futuristic, restful aura, exuding an abstract benevolence through their designs. Certainly adequate, at any rate, the gaps in public library collections did not preclude the discovery of some marvellous finds. In the pre-Internet era, the LPs and compact discs that these institutions lent, similarly to the underground radio stations, helped slake the thirst of music lovers.
CDs are generally well-ordered with genres clearly marked in public libraries. Hence, this frequent sensation of reading a comprehensive and finished musical map. But though geographical territory has borders, record production, on the other hand, does not. The Radio France record collection, attached to the "round house's" archival service, has the good taste to proudly exhibit its non-finite nature, and its status as an open, welcoming endeavour. It's as though the collection were stating that it could never hope to contain or classify the world's musical data in its entirety, or even that of France alone, but that it also doesn't really matter.
In addition to the recordings – more than 65,000 78 rpm records – exists an impressive collection of musical scores and books devoted to music, together with the news archives from Radio France information services dating back to the post-war period. The collection therefore represents a less homogeneous assemblage than anticipated, but in a somehow reassuring confusion: the site seems to live independently, managing itself like some kind of vegetal organism.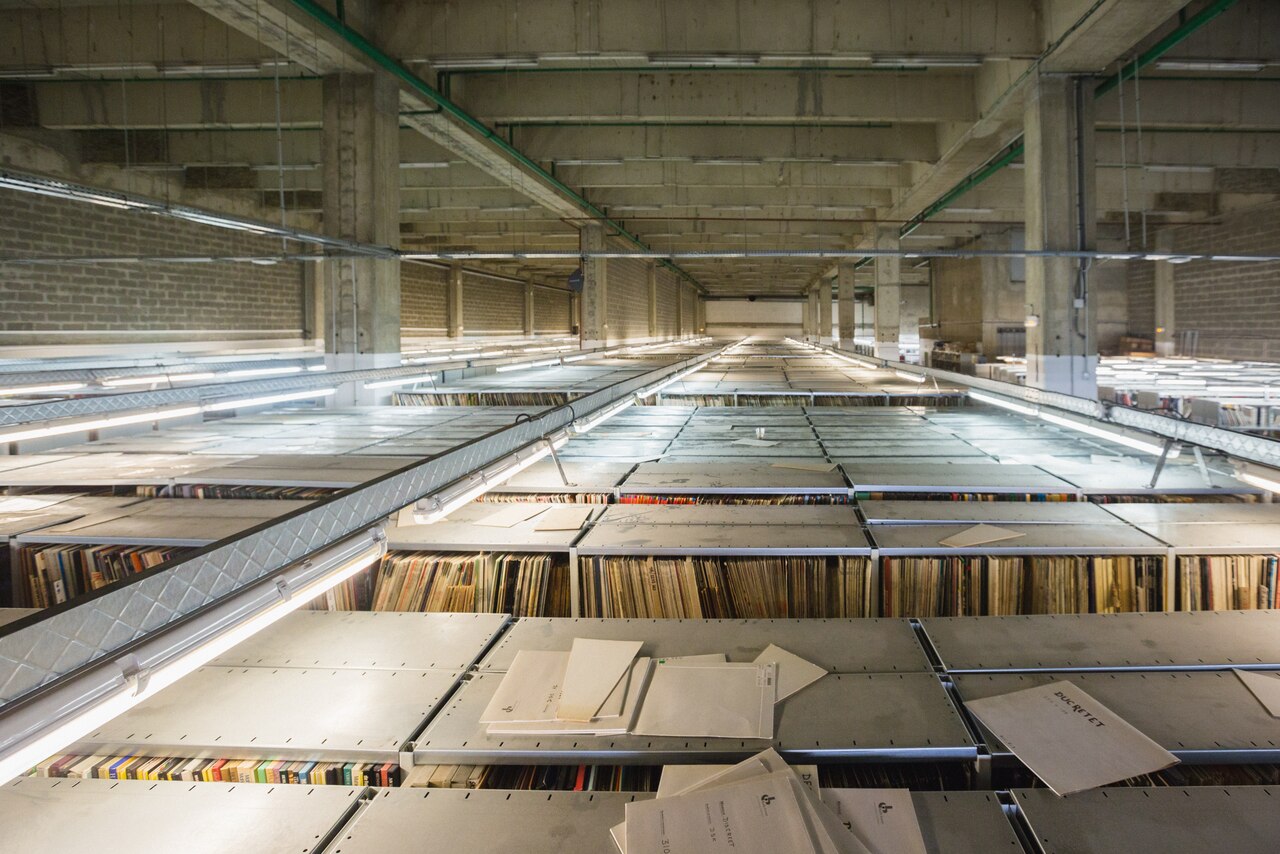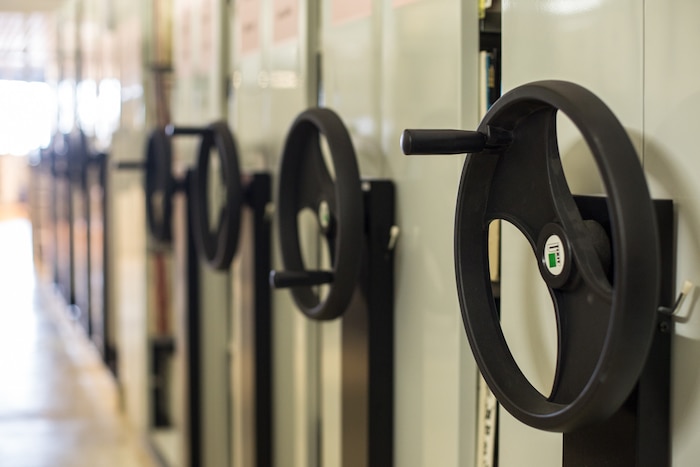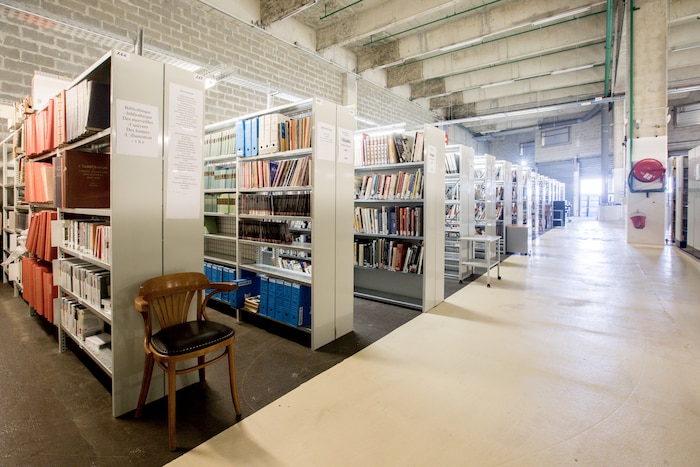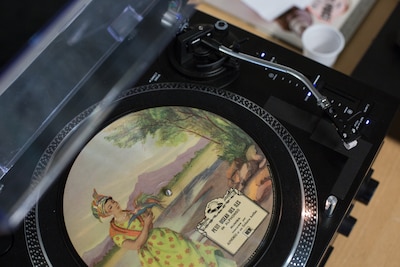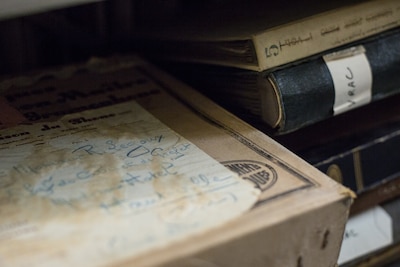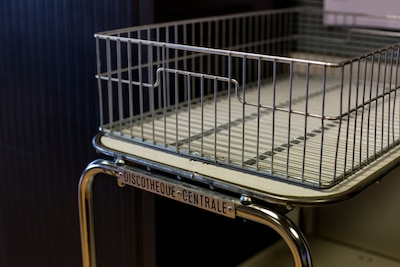 The classification method, for example, though obviously following a definite logic, seems to permit itself changes in pace, akin to deviations. Hence, one passes in front of a cabinet full of 45s from the '80s bequeathed by a Limoges radio station. Further along, there's a large rack of predominantly classical records indexed by label name. In the rows of shelves, opened using a crank, one discovers piles of sound effects anthologies, record books for children, luxury box sets of rock or world music CDs or 78 rpm records of pre-decolonisation African religious songs.
"In fact, there have been two successive classification systems," explains Isabelle Canno, the record collection's new director. "Until 1979, we categorized records according to record labels. And since then, we have been classifying based on order of arrival, just like in an inventory. Which accounts for some improbable associations on the shelves." Curiously enough, though quite predictably, upon randomly removing vinyl records from shelves, there is the realization that many have never been touched since the day of their original purchase. So it looks like the records are freshly arrived from the record shop despite the passage of decades – a strange and thrilling sensation, like a gentle collision between matter and temporalities.
When asked if the acquisition policy for the collection has heritage preservation as its primary objective, Isabelle Canno is unequivocal: "We do not operate at all in the same way as a National Library, which demands any book publisher with copyright registration to forward several copies," explains the director. "We don't have this possibility and therefore we buy all the records and documents contained in our catalogue! My predecessor succeeded during his mandate in convincing record company press services to send us their releases. Obviously, we don't have everything, because our purchases are largely dependent on the needs of the radio shows we're working on."
Without wanting to brag, I think I can say that we are directly influencing the essence of what listeners hear [on radio].
This is the official mission of 35 people – archivists, digitization operators, support staff – employed by the collection. To provide producers of radio shows from the various Radio France channels, including its web radios, with musical material to broadcast on the airwaves. From the simple musical allusion – for instance, playing the track "Voilà l'été" by the Négresses Vertes to illustrate the arrival of the summer season – to realizing full sound accompaniments in close collaboration with directors, whether for sound fictions or "large scale" thematic programmes, the scope of intervention brought to bear by the collection's archivists (about 20 experts, whose offices are not located in the store but, more typically, at the Maison de la Radio) seems both far-reaching and stimulating. The discreet and affable Antoine Vuilloz, an archivist accompanying us along with his director during our visit, says: "Without wanting to brag, I think I can say that we are directly influencing the essence of what listeners hear, and our respective tastes can be found in the various radio shows."
"Every month we buy an average of 700 albums, physical objects and digital combined, both from distributors and private individuals, particularly via eBay," says Isabelle Canno. "And every day we transmit between 1,000 and 1,500 tracks to all our employees using our central digital record collection system," the famous "DNC" well known to Radio France employees. A kind of Spotify for internal use, nearly 2.3 million tracks, approximately 30% classical music, are registered after being digitally scanned and collated with heartening meticulousness.
"In addition to transcribing all the information in booklets, we strive to potentially incorporate missing information, such as the names of certain instruments or performers revealed or discovered later," indicates Vuilloz. "But above all, to facilitate our research based on requests, we list what we call 'descriptors' relating to each record." Casually perusing DNC notices, one can come across the following "descriptors": "adolescence, foolishness, despondency, Peter Pan," or "hope, willpower, merit." Another one reads "1917 revolution, steam locomotive." This rather unusual practice of writing about music, in addition to configuring optimal exploration of the database itself, also instills a certain poetry in the work of the archivists.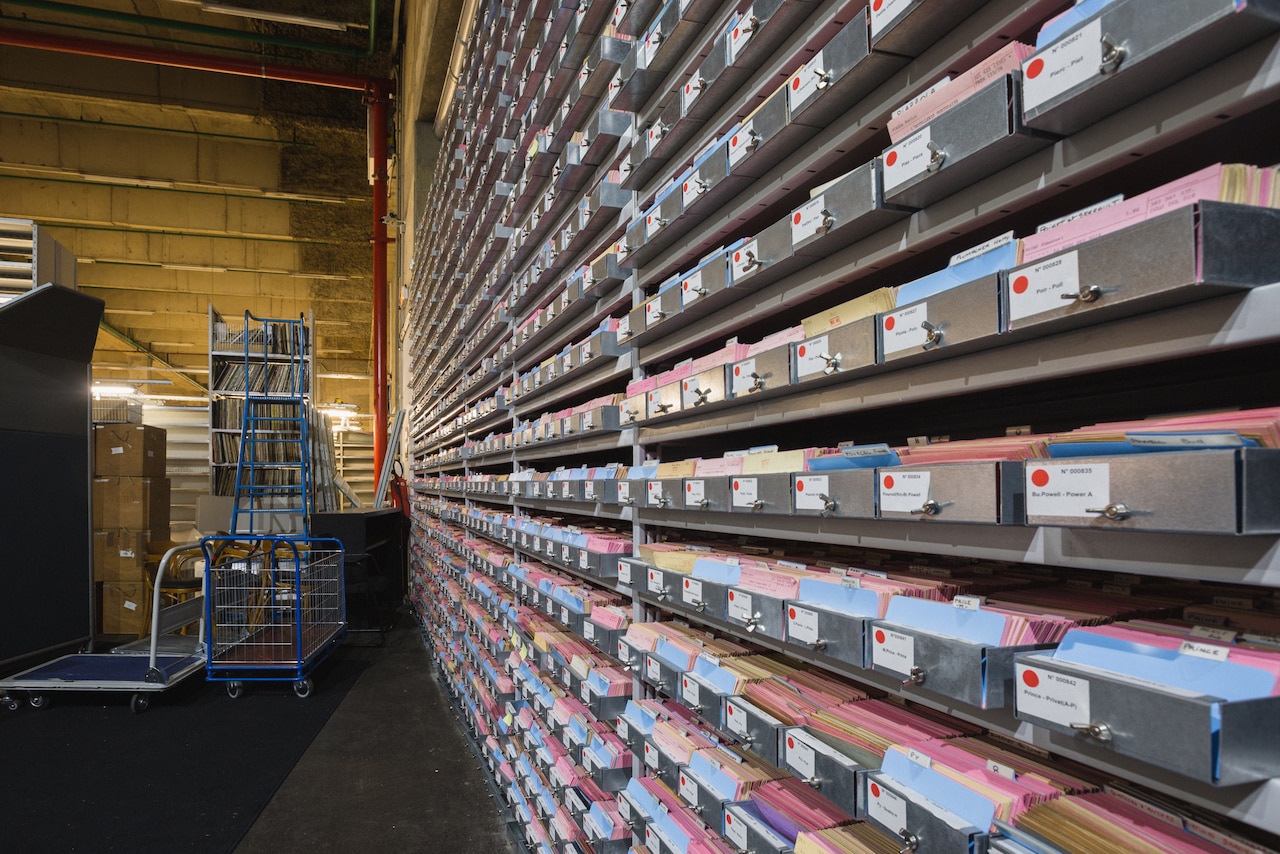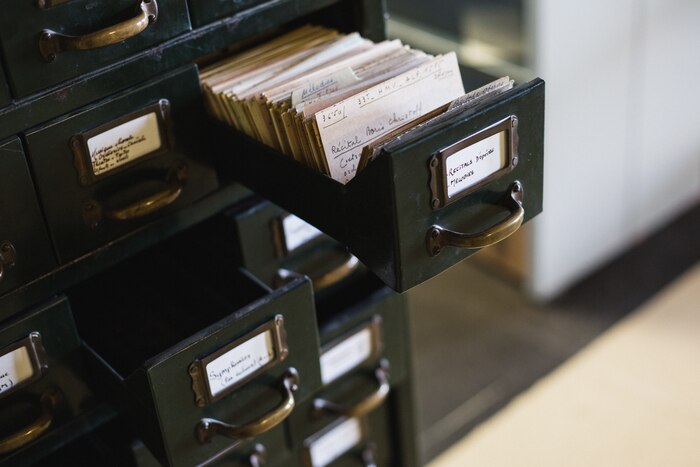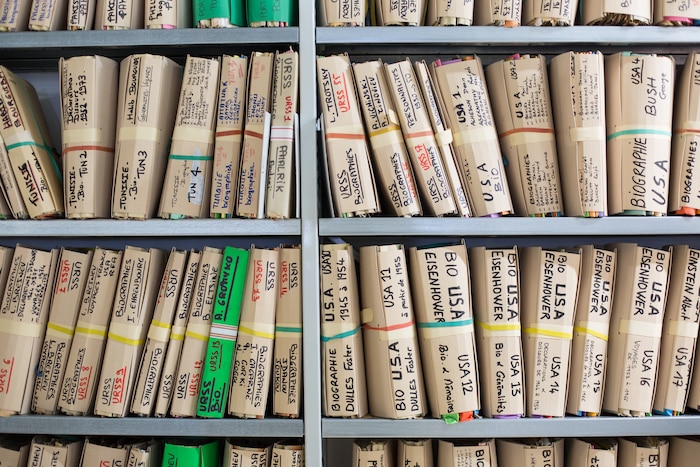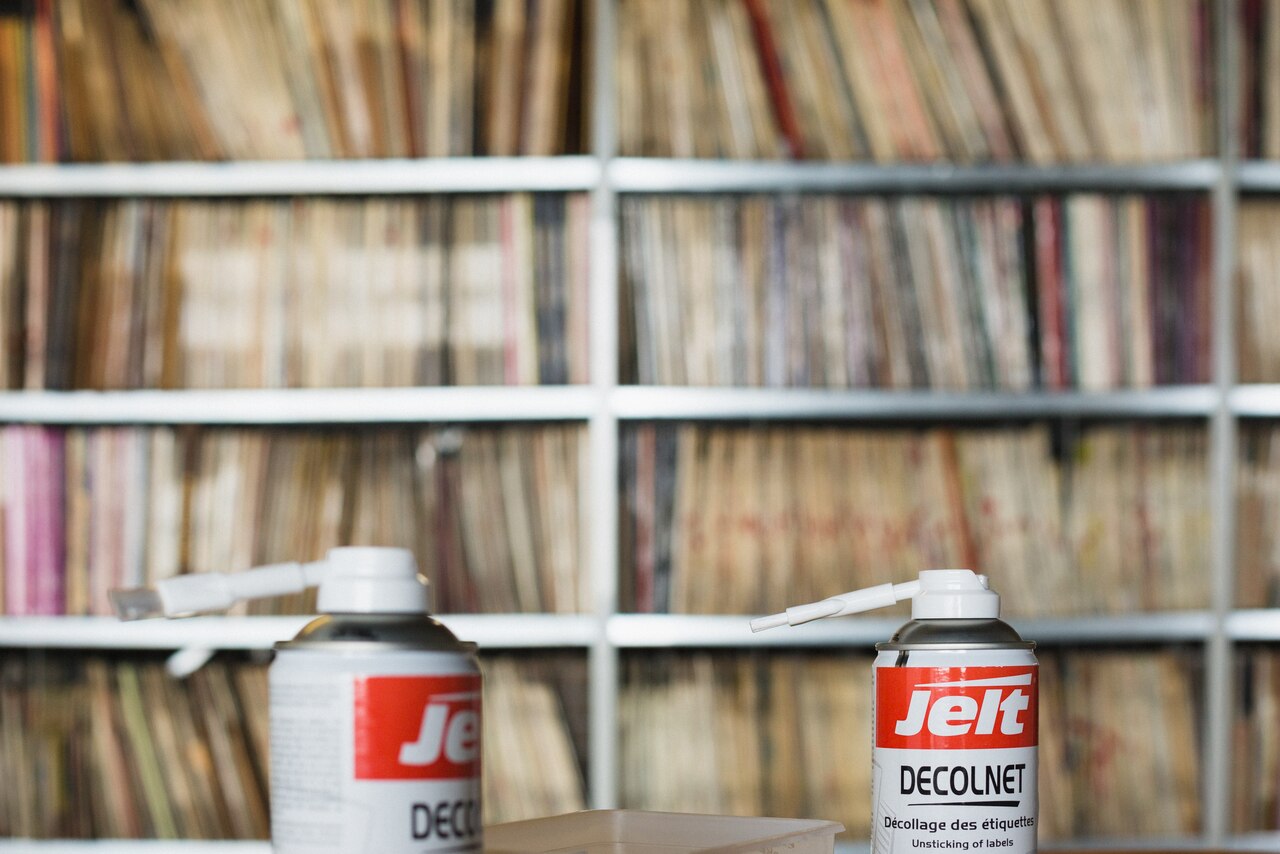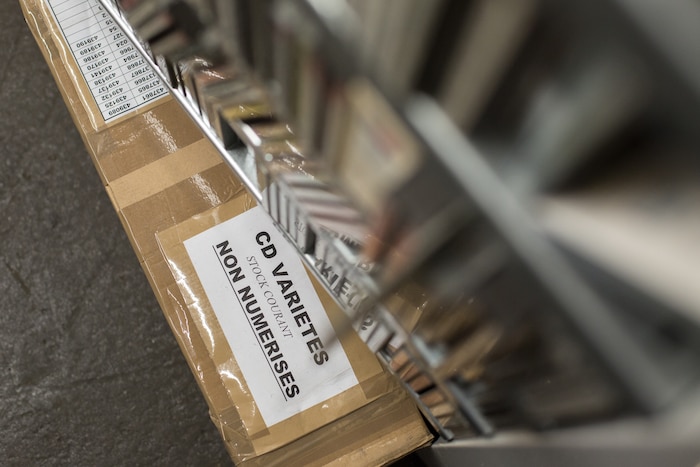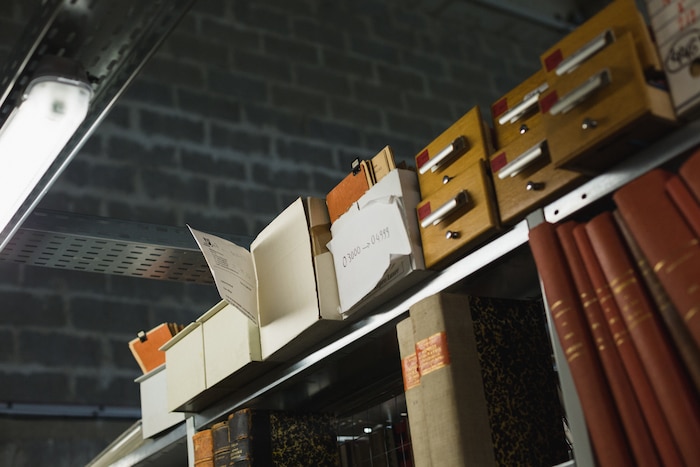 Though the onerous task of the digitizers is far from over, some of the purchases are now produced directly in digital formats: "We are in close contact with the record labels, even the smallest ones, encouraging them to send us their catalogues already as MP3s, aware in any event that they are sometimes released solely as MP3s!" explains Isabelle Canno. "That's fine, but this dematerialization is sometimes accompanied by the complete disappearance of booklets and information we might require, which can be annoying for referencing the record in the database, if only for archival purposes."
A concern for archiving that – while not the collection's primary function – has nevertheless, over the decades, unofficially become its secondary purpose. It's not uncommon for musicians and labels to come looking in the collection for original versions of records no longer available elsewhere. And though purchases of vinyl records was paused during the 1990s, great care has been taken to preserve the huge collection of LPs, 45 and 78 rpm records that constitute, for the most part, the soul of the place, even more so now that the format has made a comeback.
Over the years, some management may have considered the institution's role a bit superfluous, but the teams held fast, and today the "digital transition" has been successfully negotiated by the DNC. Indeed, on the Radio Vinyl show, broadcast up until last year, musicians would come to select records from the depot's shelves, playing and discussing them on a sofa installed on site. And while we evoked – jokingly – the physical and digital utopia of access to the record collection for all, on approaching the sunny plaza located at the end of the huge record storeroom, one thinks inwardly that this temple of sound is particularly French: not always easily accessible or completely coherent, yet performing the miracle of surpassing its own functional condition to invent within its walls a unique form of State romanticism.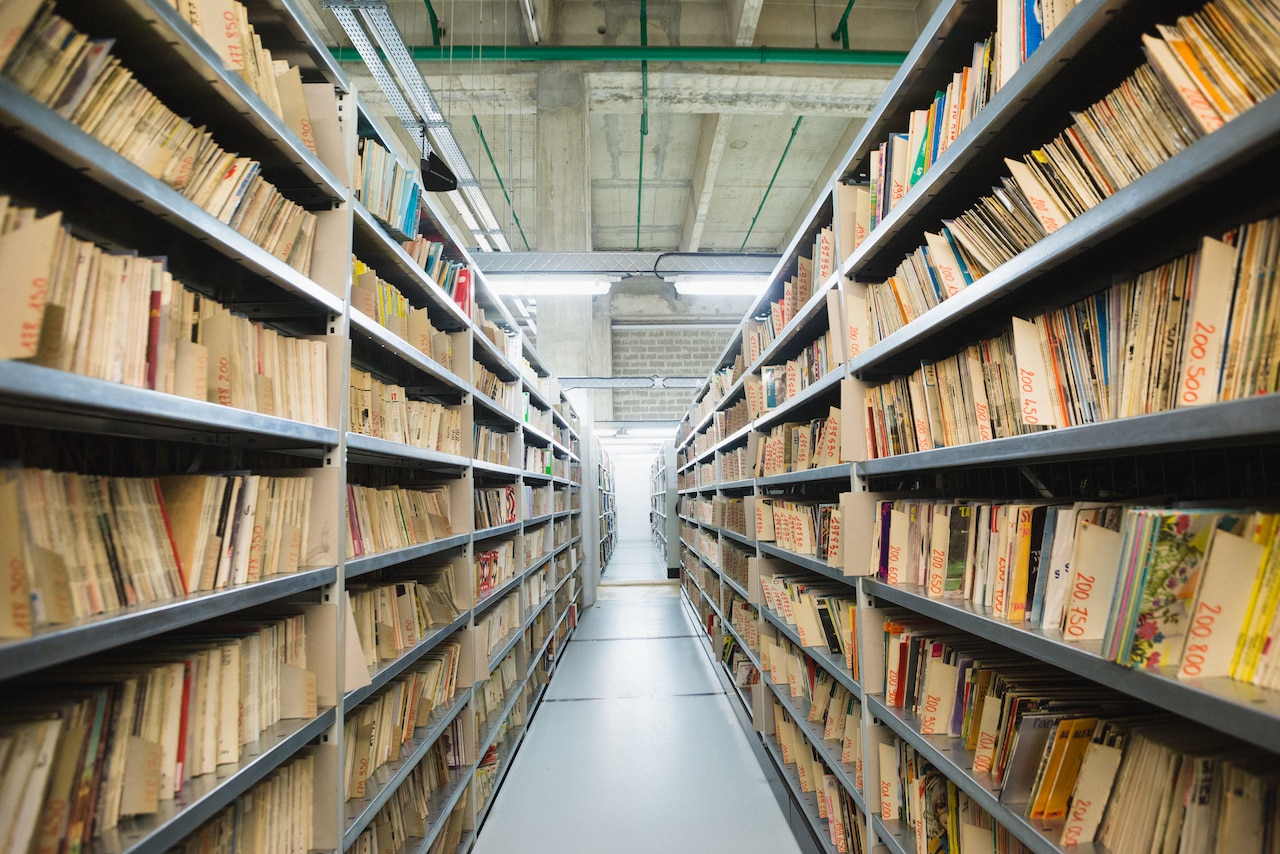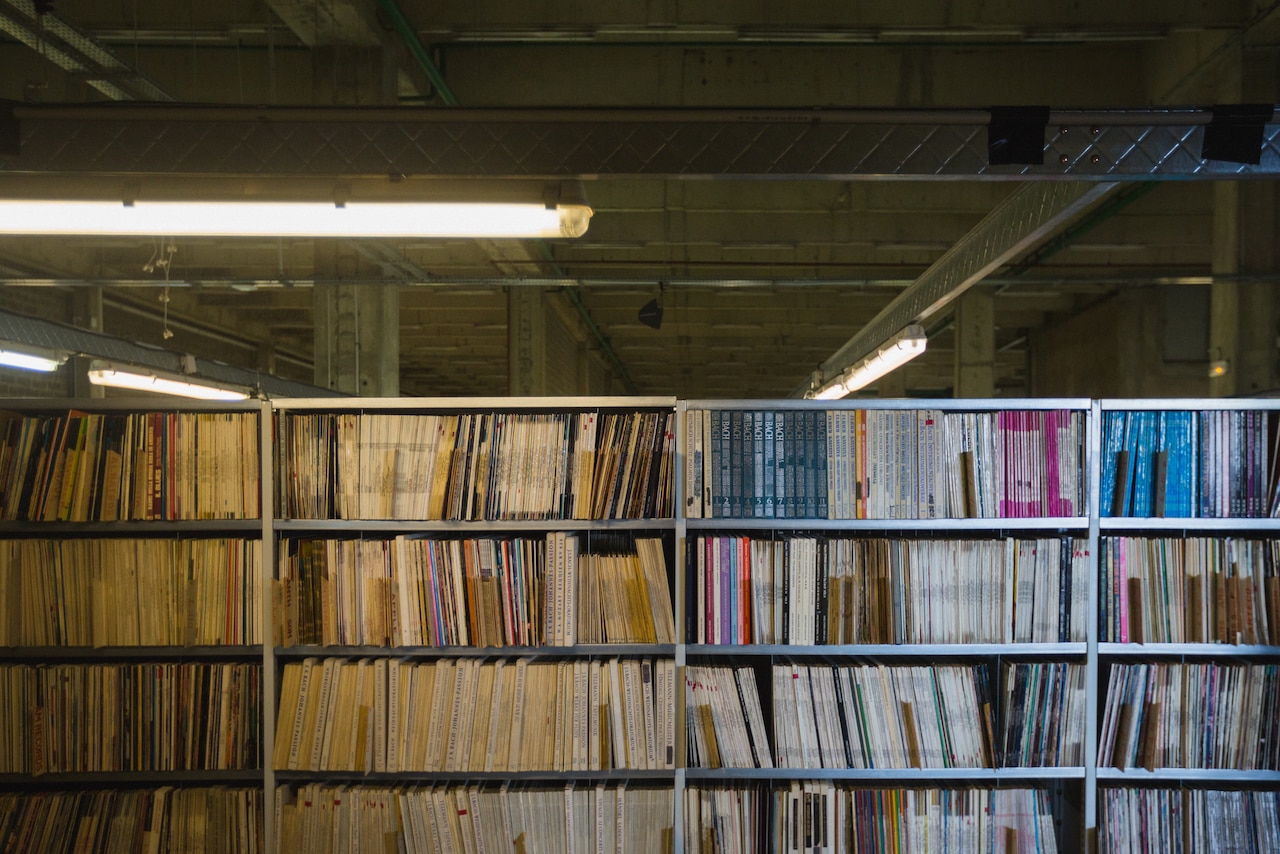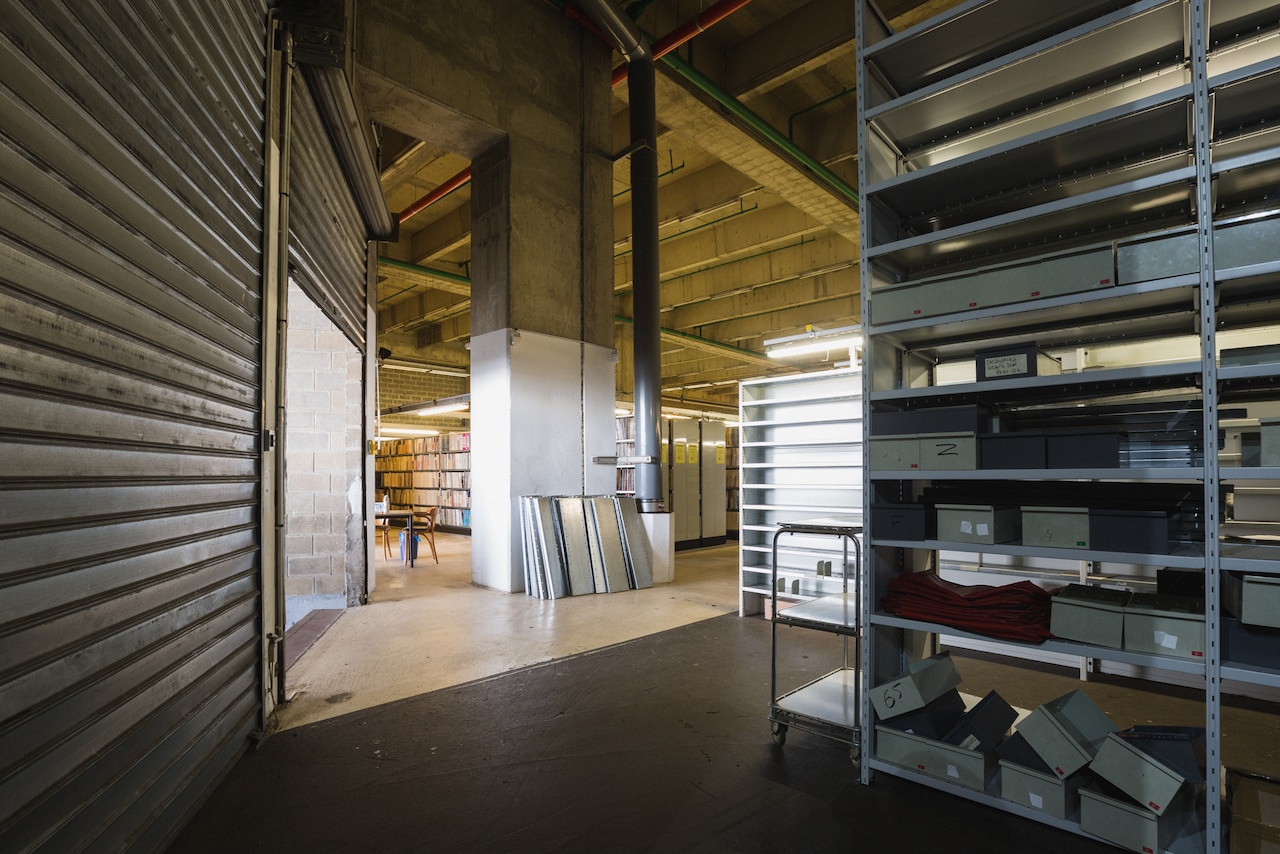 Header image © Sarah Bastin