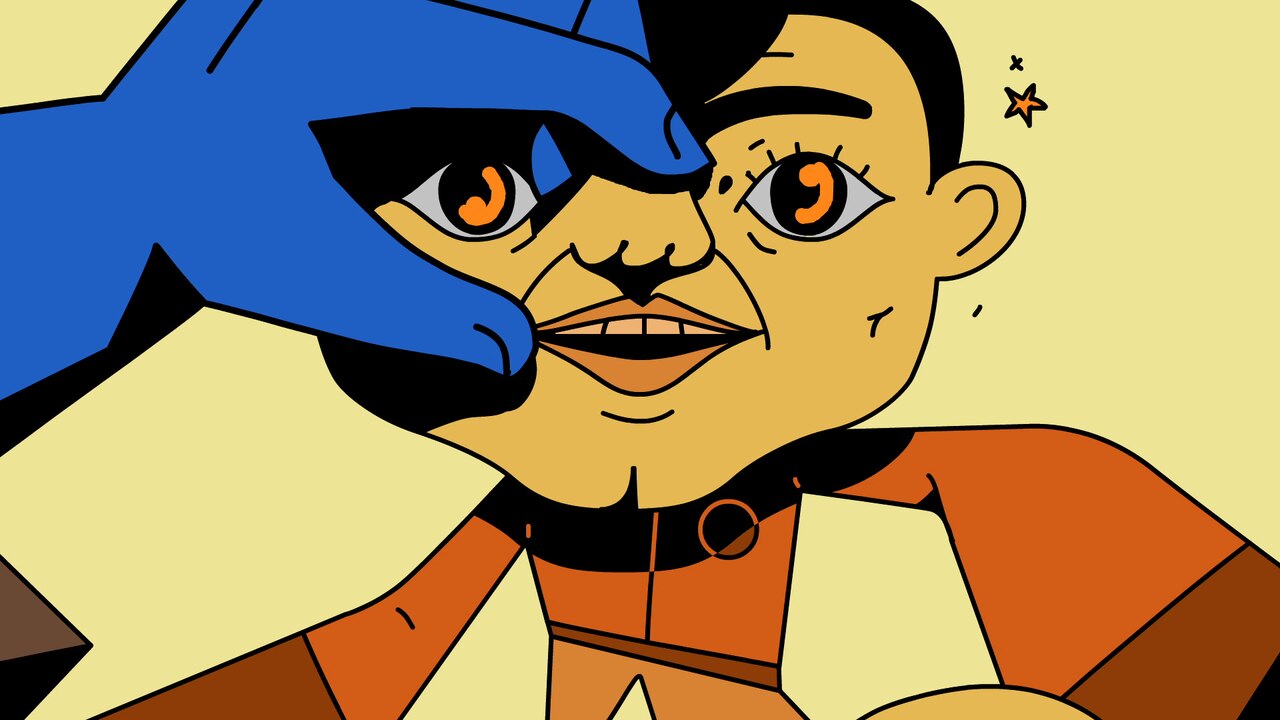 The Junction
An animated series of creative encounters featuring Kaytranada, Chilly Gonzales, Peaches, A-Trak, Jessy Lanza and more
For decades, Canada has set a high standard for experimental, innovative animation. Touching down in Montréal from September 24 to October 28, the Red Bull Music Academy pays tribute to this rich cultural history and the current explosion of talented young artists in Montréal with The Junction, a new animated series that tells the funny and often unexpected stories of artists, how they met and the music they created together.
These six animated shorts bring to life moments of musical magnetism, from Grammy winner and piano maestro Chilly Gonzales and rock provocateur Peaches' first meeting at a basement jam session to the shared love for Brazilian music that brought together Haitian-born, Montréal-bred beatsmith Kaytranada and 2016 Academy participant River Tiber.
In the case of Jessy Lanza and Jeremy Greenspan of Junior Boys, common roots in Hamilton, Ontario provided the basis for a friendship that's rooted in genuine admiration for each others' strengths, while for Turbo Crunk trio Lunice, Ango and 247esp, inspiration struck while riding in a tour van through the rural back roads of Canada. All the encounters documented in the series, which also features Fool's Gold founders A-Trak and Nick Catchdubs and Toronto four-piece BadBadNotGood with Samuel T. Herring of Future Islands, offer a rare glimpse into the dynamic behind unique musical collaborations and how they came to be. Check out the trailer for the entire series below.
In making The Junction, we partnered with Booooooom, one of Canada's most renowned and wide-reaching online arts publications whose founder, Jeff Hamada, also serves as the creative director and a driving force behind the series. Additional support comes from the National Film Board of Canada, which has been supporting local artists with a creative environment relatively free from commercial pressures since 1939.
The wide range of styles and animation techniques showcased across the series comes from Academy Award nominee Patrick Doyon, Malcolm Sutherland, Dylan Glynn, Brandon Blommaert, Hamish Lambert and Kyle Mowat. The Montréal connection is especially strong here: Blommaert, Sutherland and Doyon apprenticed through NFB's Hothouse program for promising young animators and continue to live and work in the city. Lambert, originally from Halifax, is also currently based in Montréal, as is sound designer and composer Luigi Allemano, an animator himself, who has worked on more than 50 NFB films, including Doyon's Oscar-nominated film Dimanche. While each artist has his own unique style, all the animators are part of the same bold tradition and high standard the country has come to be known for.
EPISODES
1 // Chilly Gonzales & Peaches: Ma, Can I Sing with the Band?

2 // Kaytranada & River Tiber: Sample Gumbo

3 // A-Trak & Nick Catchdubs: Exploding Synapses

4 // Lunice & Ango & 247esp: Don't Hog the Wheel

5 // Jessy Lanza & Jeremy Greenspan: Long Time Coming
6 // BadBadNotGood & Future Islands: Three Lucky Chords
Header image © Kyle Mowat