Montréal Collections: Andy Williams
Widely recognized as an elder statesman among Montréal DJs, Andy Williams has made a life out of promoting jazz, hip-hop and rare groove culture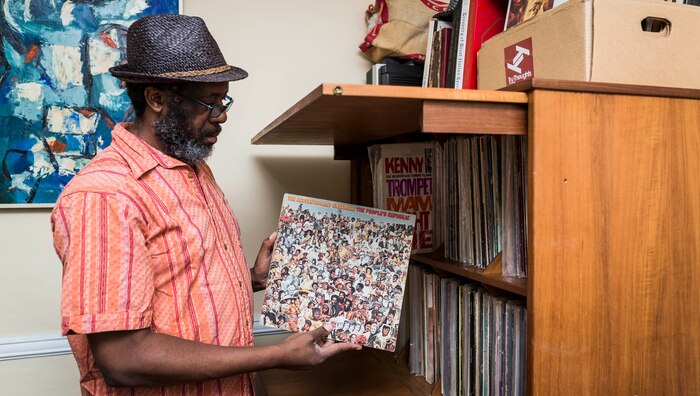 More than a decade into laying down monthly party The Goods with partner-in-crime Scott C, there aren't many Montréalers who can say they haven't danced across the wooden floors of La Sala Rossa to an obscure and funky number spun by Andy Williams. In recent years, Williams' love for jazz has stepped to the forefront with Jazz Amnesty Sound System, his DJ collaboration with Lewis Braden, AKA DJ Luv. When not behind the decks, Williams can increasingly be found in lecture halls at McGill University, where he has been teaching a popular course on the history of jazz for the past few years. In this edition of our Montréal Collections photo series, we visited Williams at his home and asked him a few questions about what makes his collection so special.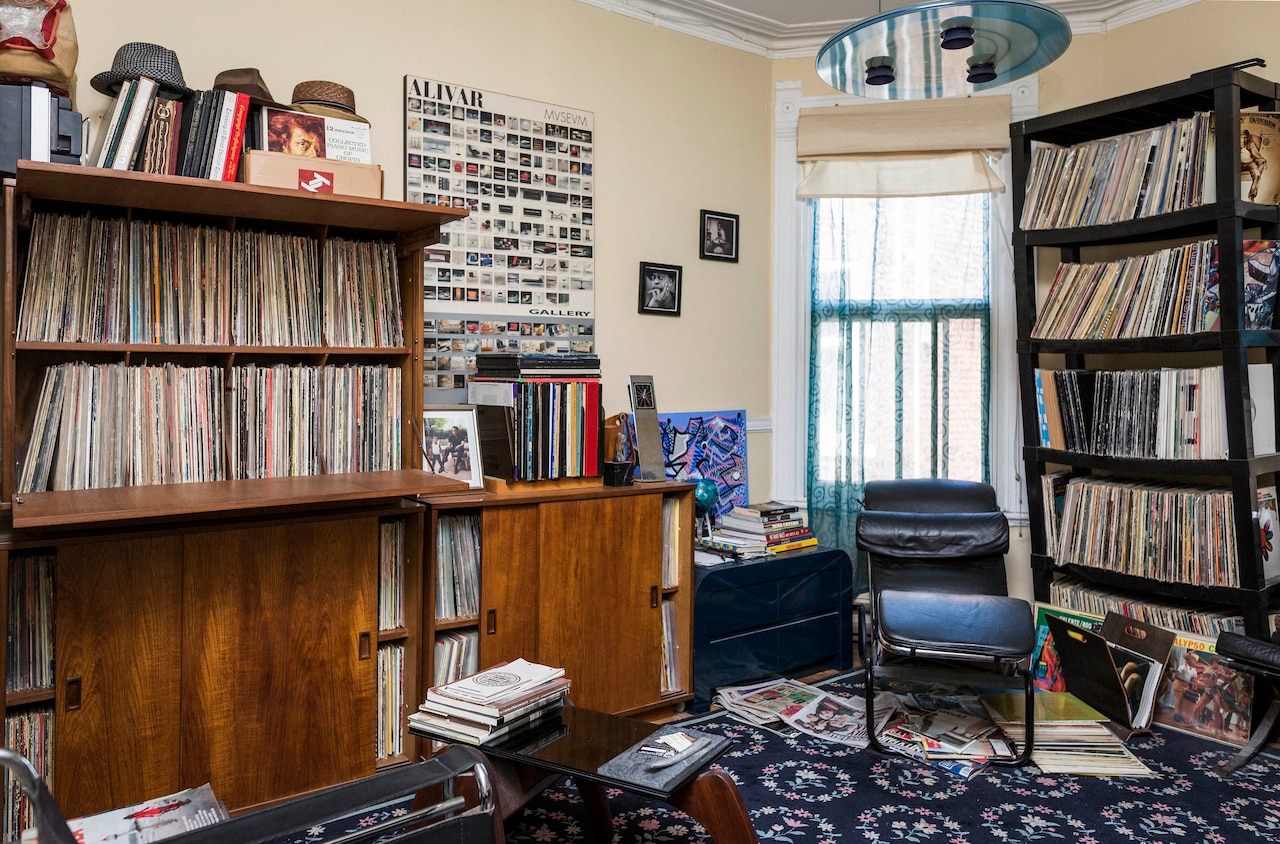 Describe your collection, its history and its place in your life.
I've been sitting on collections I've inherited from my parents, uncles, siblings and cousins from the mid-'70s. I became a digger after I inherited the Sinuae Essechiels record pool collection in Scarborough, Ontario. He is now a proud owner of some of the largest aquarium shops in North America.
Along the way I met other interesting diggers who were collecting anything from Deutsche Grammophon records to library records to African 45s. I was once with a public figure from Toronto who came to Montreal to sought through one of the largest disco collections I've ever seen. This individual had a top selling record label on the outskirts of Montreal and needed to store his collection in a warehouse after he retired from DJing.
There are sentimental things about records, and the stories in my collection can never be replaced otherwise, archived and passed along to someone who sincerely appreciates the work and effort of collecting.
How many records do you own?
5,000 records and 2,000 45s.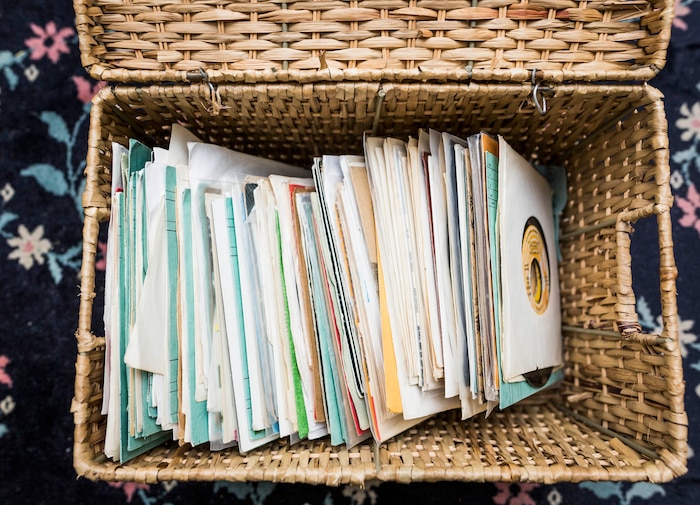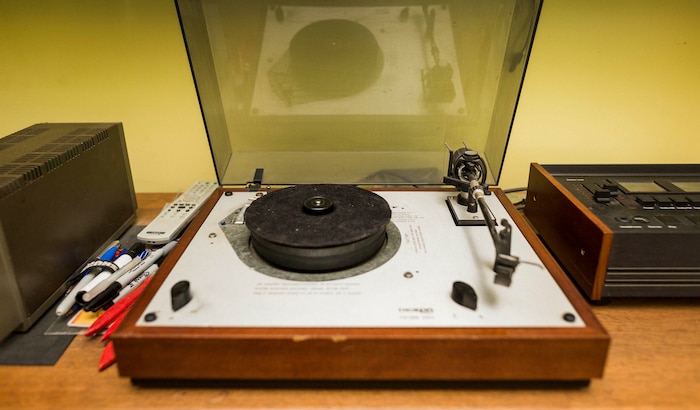 What are your go-to stores?
Recordmania in Stockholm, IFMUSIC in London, Turntable Lab in NYC, Play de Record in Toronto and the two record shops 30 meters from my home in Mile-End, Montreal.
Is there a method to find the best records among the messiest, most intimidating crates?
No! But quickly make a pile of records that you don't know, pay attention to the pressing, stay away from mold and research the time period of the records you're looking for as a DJ.
What record(s) gets played the most?
Stevie Wonder's Songs in the Key of Life, Miles Davis' Kind of Blue, Bob Marley's War.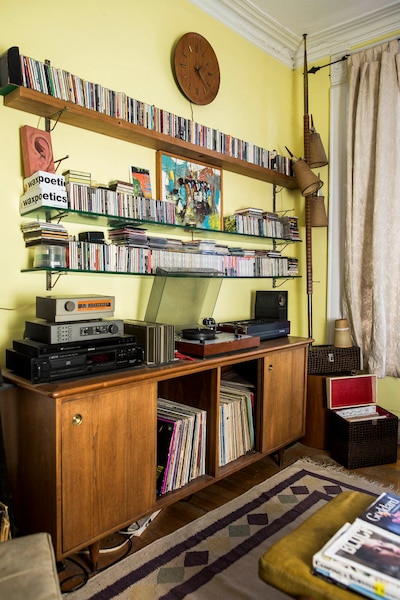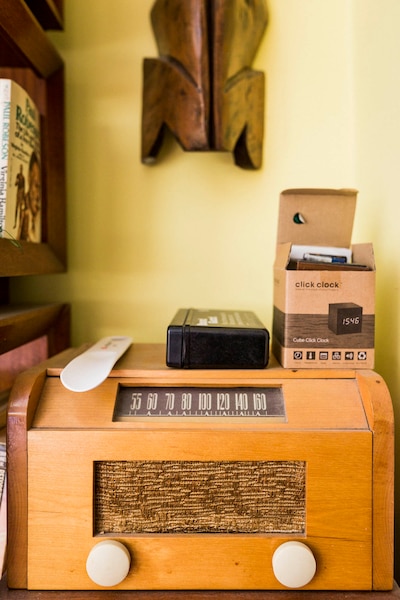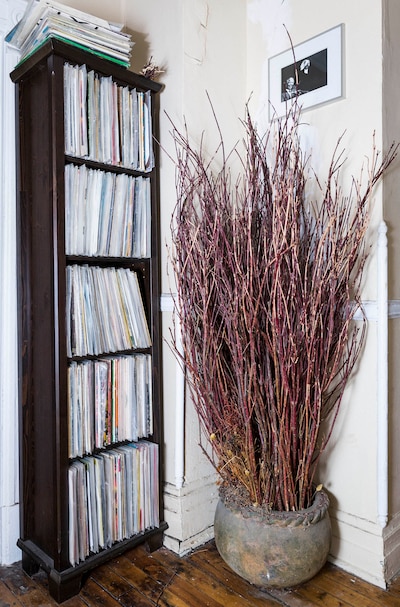 What was the catalyst for your vinyl collection?
My Uncle Earl in Baltimore would give me his jukebox 45's from four machines every time he'd replace them, from the Stylistics to Crown Heights Affair. Then in 1978 after understanding the funk, I started DJing our high school dances.
What one record would you save in a fire, and why?
Lorenz Alexanda's Morning. I was fixated on finding a copy for years.
If you were a record, which record would you be?
John Coltrane's Love Supreme.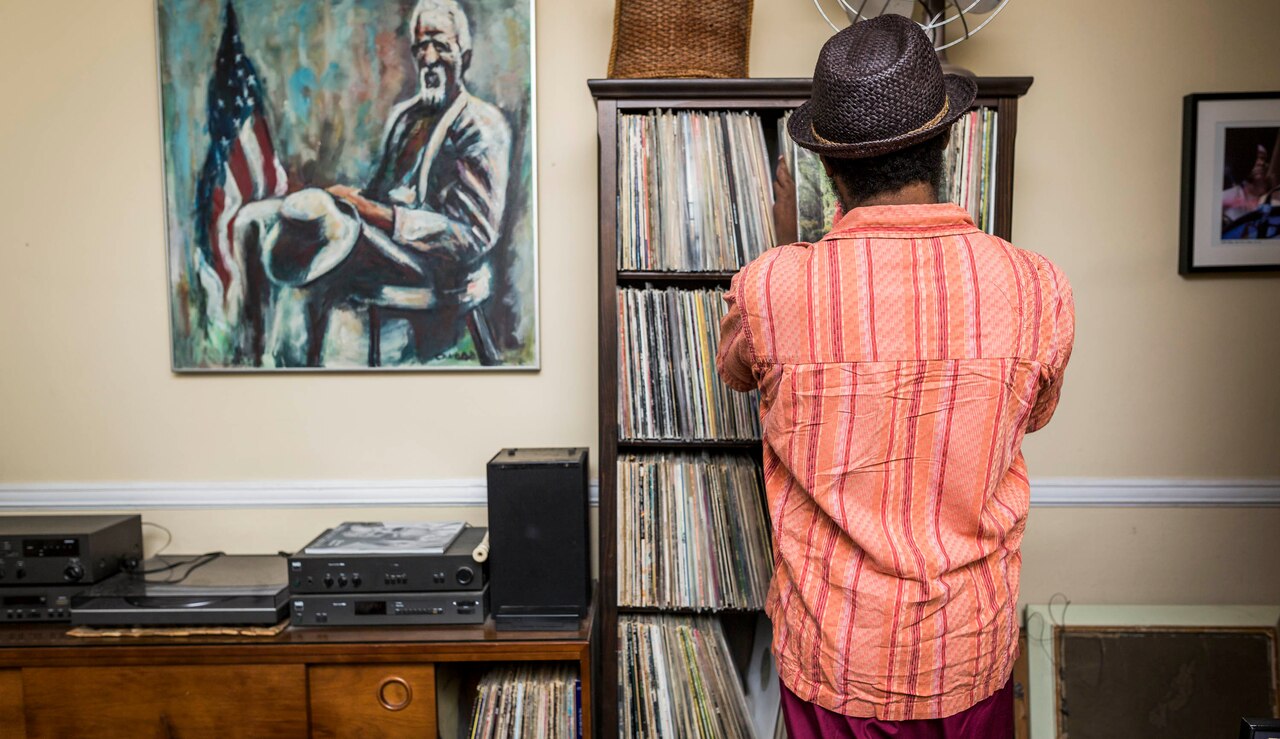 Header image © Bruno Destombes