Montréal Collections: Annick Giroux
One of the leading forces in the Montréal metal scene takes us on a tour through the more esoteric ends of hard-rock vinyl collecting
This week we take a sharp turn into the cavernous world of the metal underground in our ongoing photo series of Montréal collectors. Annick Giroux is no stranger to shedding light on the more obscure pockets of decibel decimation. As lead singer in the band Cauchemar and an organizer with the Wings of Metal festival, she's known within Montréal's music community as a tireless promoter of all things doomy, riff-laden and psychedelic. Her commitment to the metal scene's many offshoots has led to some serious collecting of the genre's storied '80s run, with a personal preference for its Canadian, Italian and French strains.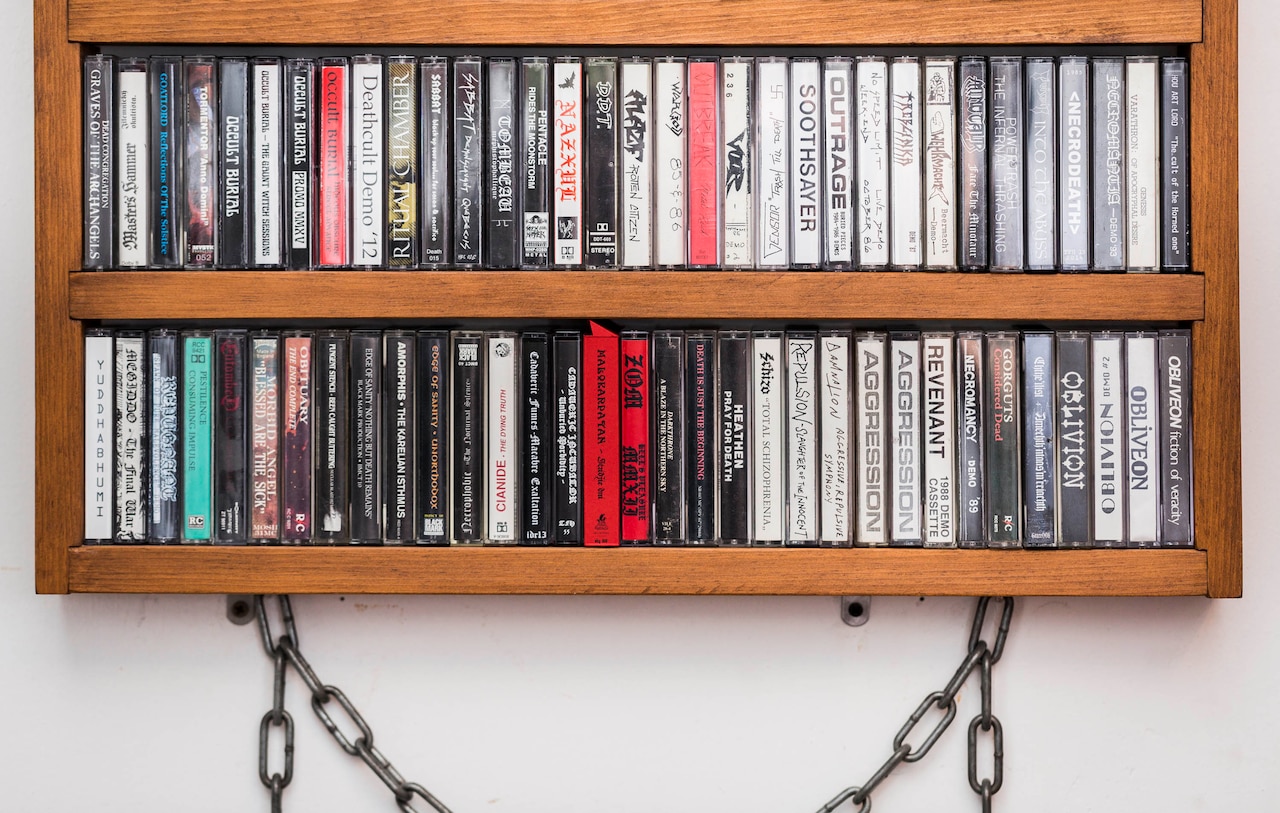 Please describe your collection, its history, and its place in your life.
My record collection started when I was old enough (or at least I thought so) to take the bus by myself to downtown Ottawa and go record shopping. I was 13 years old, went to Birdman Sound on Bank St and bought Jimi Hendrix's Are you Experienced? and The Sex Pistols Never Mind the Bollocks. I kept the Hendrix one and sold the Pistols. That was 17 years ago.
My collection has grown considerably since, but I have been shedding it a lot in the past six years, due to lack of space – and frankly, I just hate having records I don't listen to that much. I only keep the records I really love now. I'm not a compulsive buyer and don't want to own everything. I also collect cassette tapes and CDs. Although I love both of these formats, I prefer the noble wax; especially older pressings if I can access them. I love to listen to records in their "original" format. I hate deluxe reissues (unless they are really, really well done and the original album is impossible to find).
I also like my records to have a certain soul, so I don't mind if the sleeves are a bit chuffed, but I do like my vinyl to be clean and without scratches are much as possible. My collection is currently located in my living/entertainment room, but I need to buy more shelves as mine are overflowing at the moment!
I specialize in Canadian metal and heavy rock (especially Toronto/Québec areas from the '80s), Italian doom metal and '80s French metal. I also have a shitload of '80s metal compilations from all over the world, as well as metal sung in Spanish. I also collect oddities like classic records translated into Spanish (Mexican/Peruvian versions), as well as Banzai records. I have quite a few NWOBHM records too and heavy/rock/prog/'70s rock albums.
How many records do you own?
I've never counted them, but I should have around a thousand only. It's a small but very, very special collection.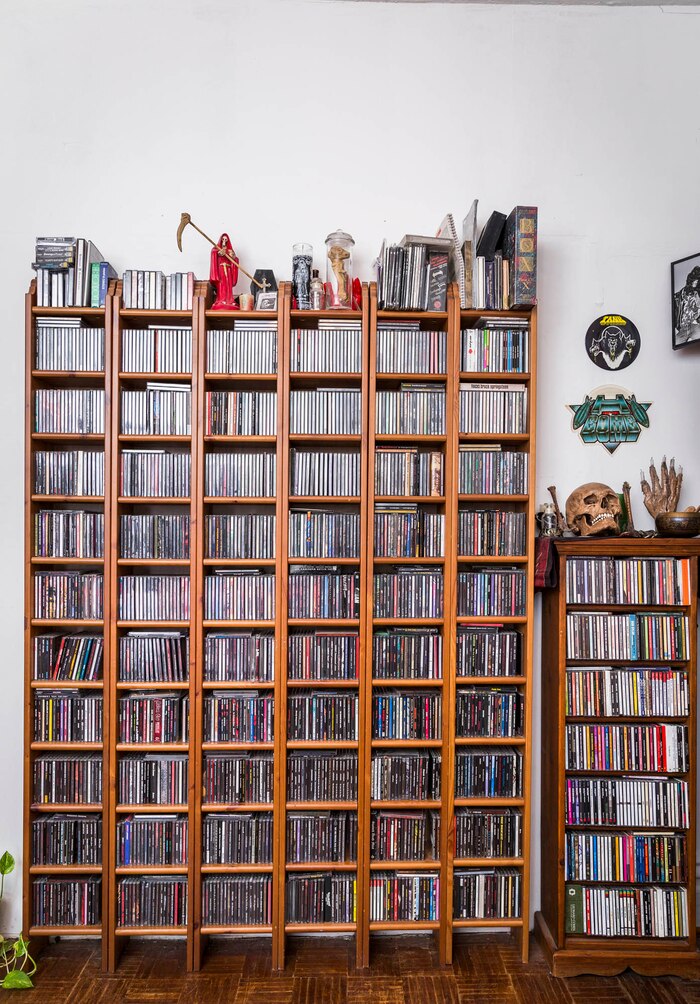 Is there a general vibe/genre you look for when digging?
Not at all, I just want to find albums that I worship from genres that I am into (metal, heavy rock, prog, post-punk or folk). Or sometimes I find albums I've heard of, so I listen to them directly in the store if I can. I sometimes do blind buys too, but most of the time I end up reselling or trading them. When I do find something that's worth keeping though, it makes me really happy. Nothing beats blind buys that turn out incredibly good.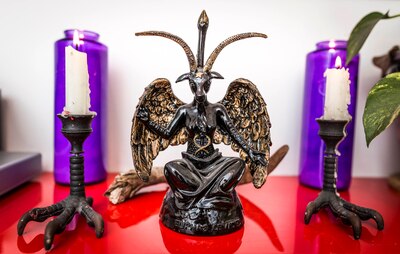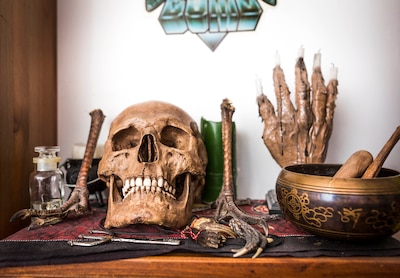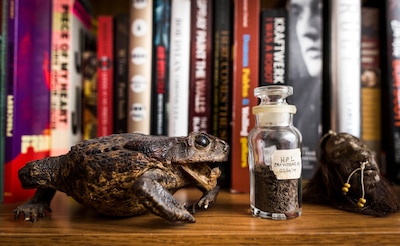 What record gets played the most?
Black Hole's Land of Mystery. It went missing once and I really panicked, but realized it just slipped at the back of my Ikea Expedit shelf. I want to be buried with this record.
What about vinyl and digging captivates you?
Every record collector will tell you; it's the thrill of finding something that will make you go totally fucking wild! But also, as a graphic designer, it is inspiring graphically, and it gives me ideas for design. But mostly the thrill, of course. I've gotten the shakes quite a few times when digging through crates – with my heart beating fast as a shark. Haha!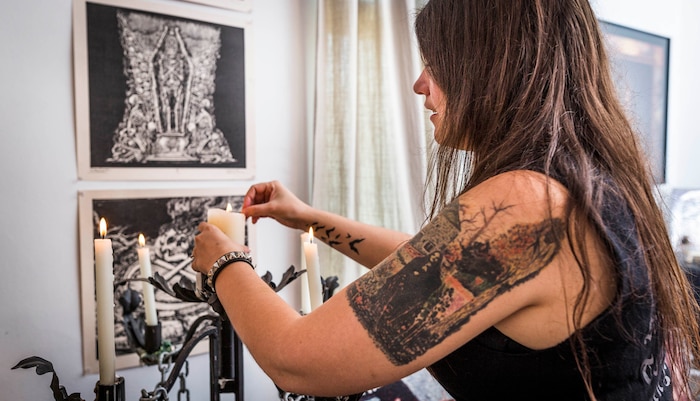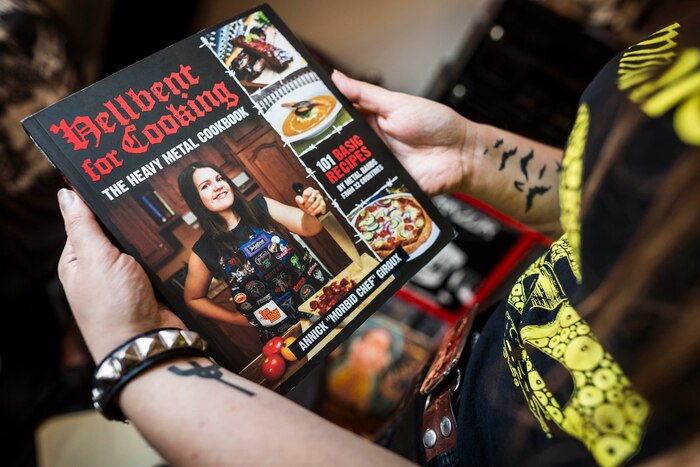 What's the record that got away?
French metal band ADX's La Terreur LP. My friend Dan was selling it a few years ago at a metal market and I stupidly let it go, I was also selling and was in that mood, you know? I love that record so much. The first song, "Les Enfants de L'Ombre" is so fucking killer. I'll find it again one day! It's the only one, though. Now if I see a record I really want, I buy it if it's not stupidly priced.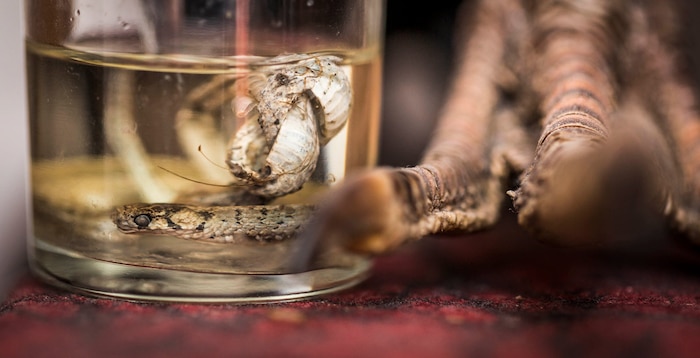 What is the perfect record?
An album that is flawless musically, and that has great artwork. No need for it to be lavishly designed or whatever. Just something you can get lost in. Or something that has character.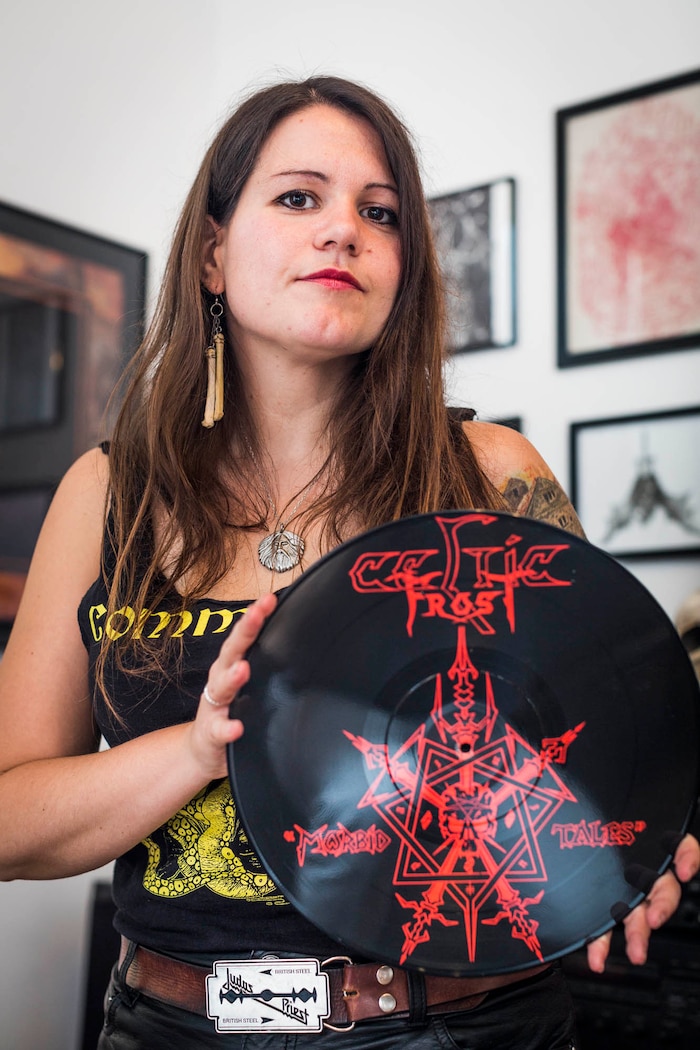 Header image © Bruno Destombes