Montréal Collections: Ghostbeard
Next up in our photo series is a punk rocker whose taste for dub and reggae led him down a path to leftfield electronic music
It's fair to say that Jeff Waye, who DJs as Ghostbeard, enjoys surrounding himself with records. Arriving in Montréal in the early '90s, he began working in the warehouse at local distributor Cargo Records and quickly rose through the ranks there to record buyer, feeding his extensive personal collection along the way. Discovering Montréal's '90s rave scene early on, he and his vinyl dove headfirst into DJing all-night parties and have never looked back. Currently working with Ninja Tune's North American operation and co-owner of Third Side Music, Waye has built his record collection from more than two decades of work and play at the epicenter of Montréal's music scene.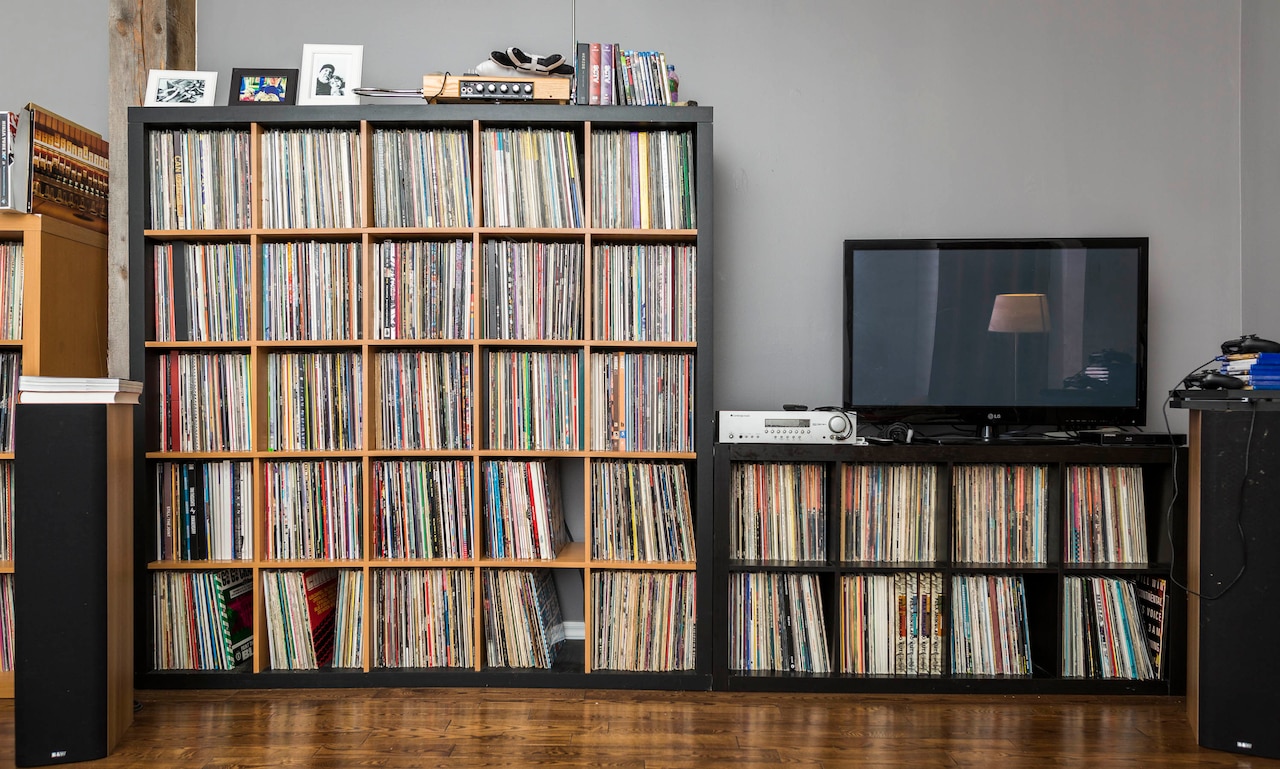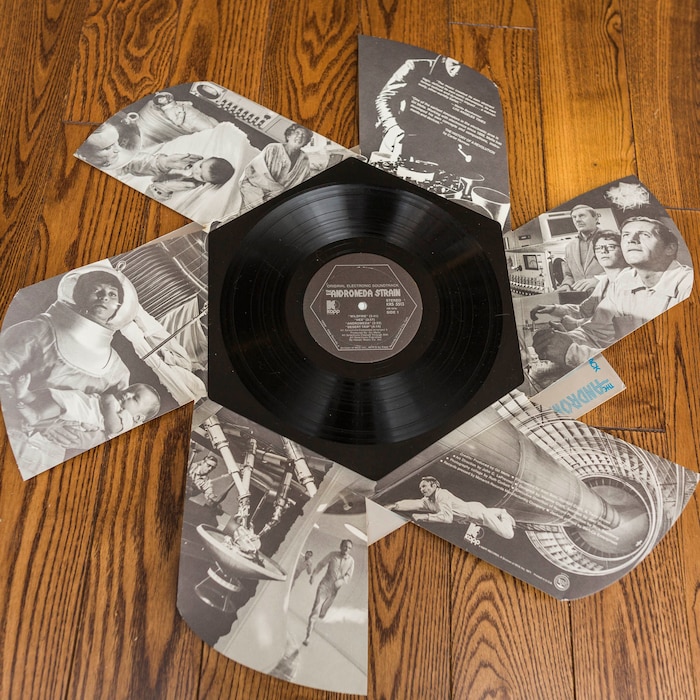 Please describe your collection, its history and its place in your life.
A sprawling mass of memories dating back to the mid-'80s. Aside from a stint at McDonalds when I was 16, I've only ever held down music-related jobs. I worked at a record store during the dawn of CDs when everyone was selling off their vinyl collections, so that was really the start. Jobs in distribution, running labels, publishing companies and DJing only built on it further. It's important to note that, although it's a significant part of my life, I have decent social skills, good hygiene and via my two children I can prove I've had sex twice (minimum) in my life.
How many records do you own?
Approximately 5,000+ at any given time. Probably three times that amount have passed through my hands but can't keep them all – even with this cheap Montréal real estate there are space limits.
What one record would you save in a fire, and why?
Gil Melle's Andromeda Strain OST. Amazing early electronic record, and it's a total work of art with its hexagon-shaped vinyl and hexagon foil fold-out cover.
What's the most expensive/rarest record in your collection?
According to Discogs, right now it's a Scientist In Dub LP which is going for about $425.00. But really, I don't play that game. It's only worth something if I'm selling, and I'm not. Although apparently I could finance a second home with my Nurse With Wound / Current 93 records.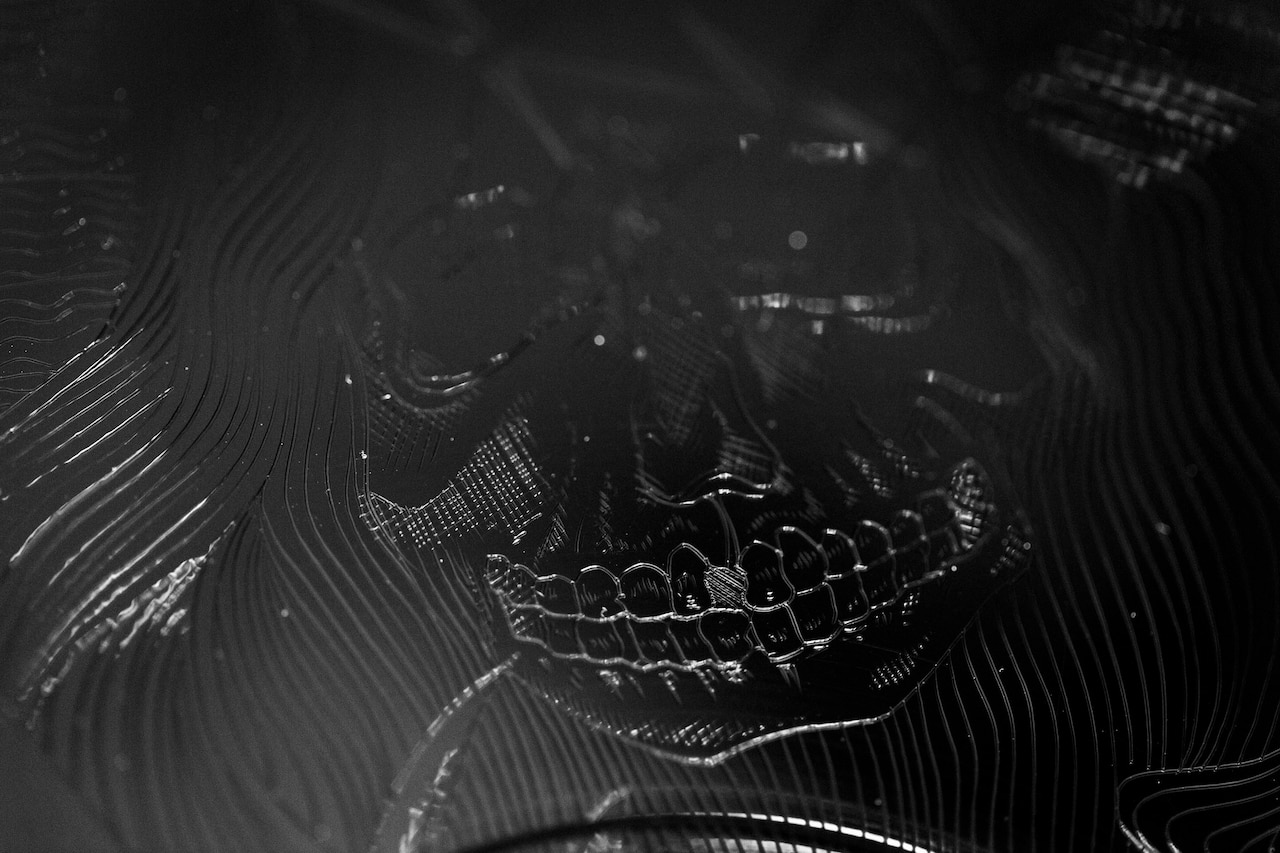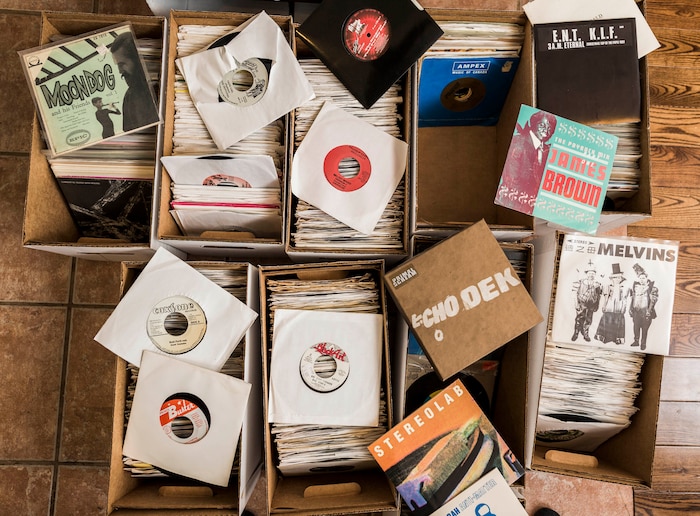 What are your go-to stores?
I hit up the local spots: 33 Tours, Cheap Thrills and Death Of Vinyl, mainly. Amoeba and Other Music (RIP) were my most visited travel spots. But most of my shopping is online these days as I don't have the amount of time I used to. It used to be ugly back in the day. Turning off a roommate's alarm clock on a Saturday morning to beat them to the stores, safety-rolling out of moving vehicles to get to the store first when on tour. Hell, we once had a guy on tour who got a helicopter to the next town to beat us all... There are no friends in record collecting!
Is there a method to find the best records among the messiest, most intimidating crates?
You just have to dive it, as you never know what's hiding. Know the labels to filter easily (especially when going through 7"s). A wise man (Jon More / Coldcut) once told me to always buy any record with a song called "The Chase." He's not wrong. I'd also add that you should never leave behind anything that has Adrian Sherwood's name on it.
What about vinyl and digging captivates you?
I don't really over-analyze it. I'm 45 years old and grew up with it. It's always been my format of choice. Saying that, I work most of my day with headphones on listening to things on computer and get a serious ear fatigue from it. It's nice to just come home and drop a needle down or make some jukebox selections.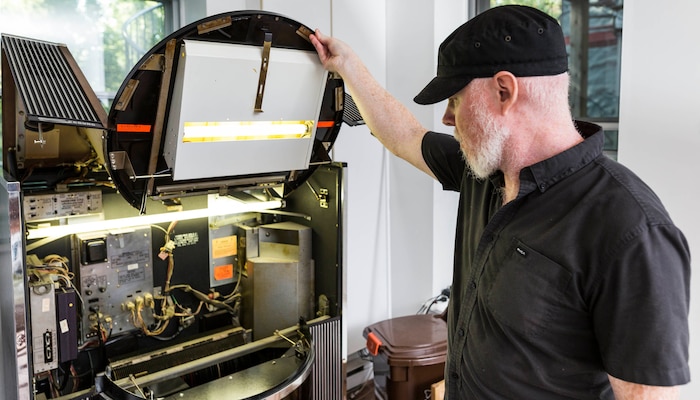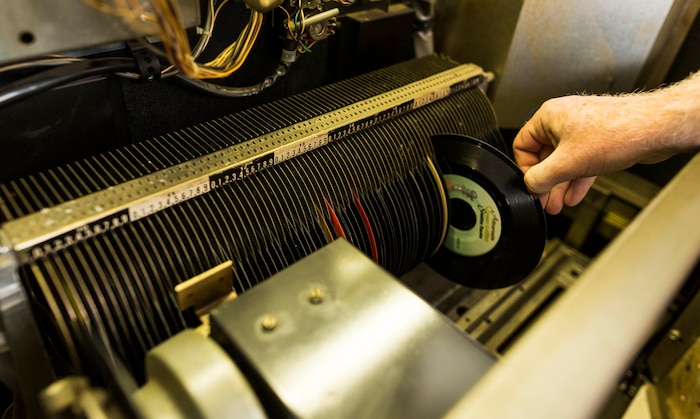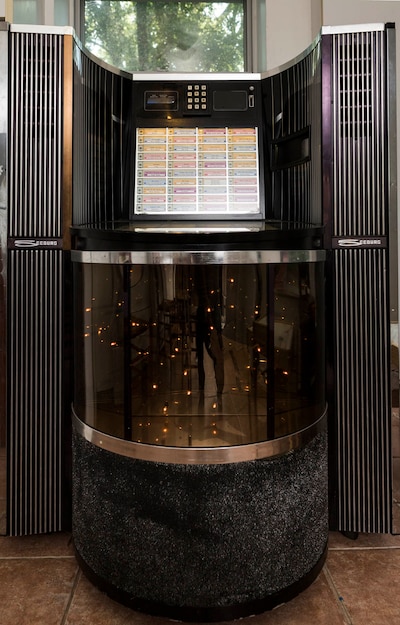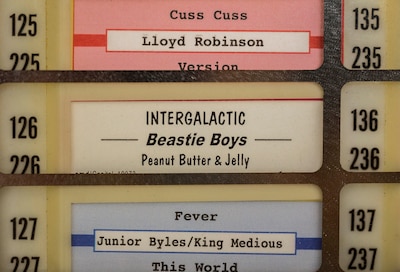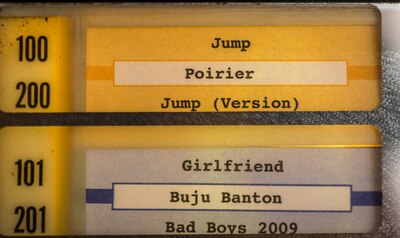 What was the catalyst for your vinyl collection?
I worked at a record store in the late '80s. I had a bunch of punk and metal albums, but then people were coming in with hundreds of records and trading in for, like, ten CDs, and being really happy. I had a cost plus 10% deal with the store so would be like, "Hmmm... who is this band Faust... fuck it, I'll buy all the records for $5 each and see if I like them."
We were a classic misfit record store staff. One dude was a hippie who was super into Nucleus and Gong; other dude was a total 4AD/Zoviet France guy who sold hash and weed under the counter; we had the greasy hair old punk guy into the Ramones and Television, the Shimmy Disc obsessive, and I was the metal/punk kid. We all turned each other on to so much stuff. It was an amazing few years. Probably 50% of the stuff coming in never hit the racks.
If you were a record, which record would you be?
Descendents' "Milo Goes To College." It's earnest, a bit angry, a bit optimistic, a bit funny and a bit awkward. I mean, shit, I named my son after it. And every day I'm still trying to achieve All.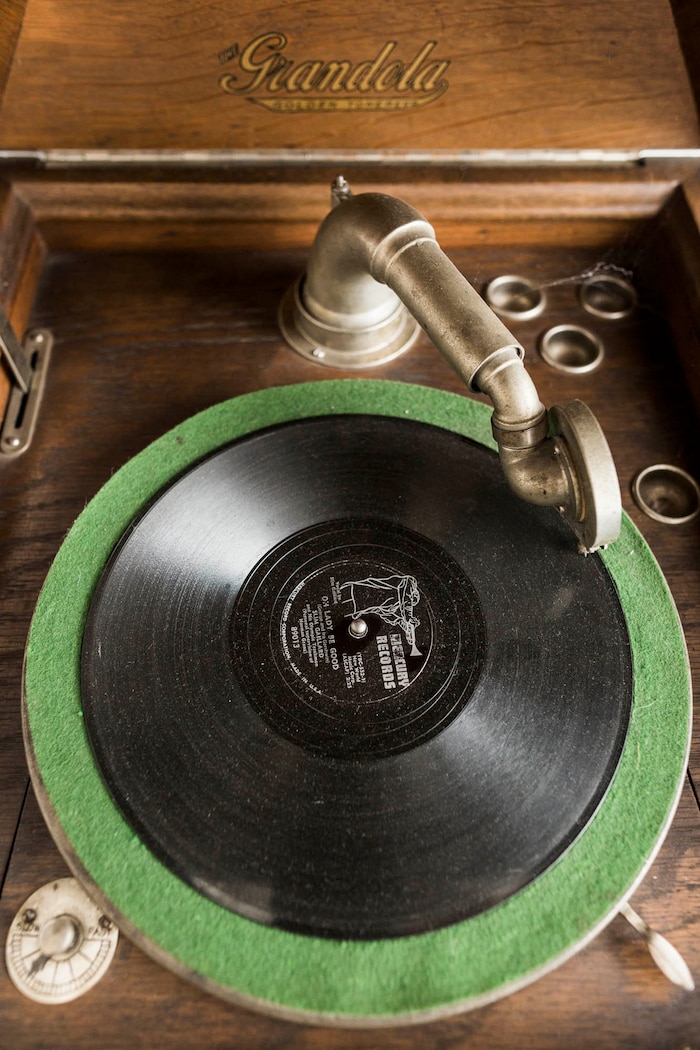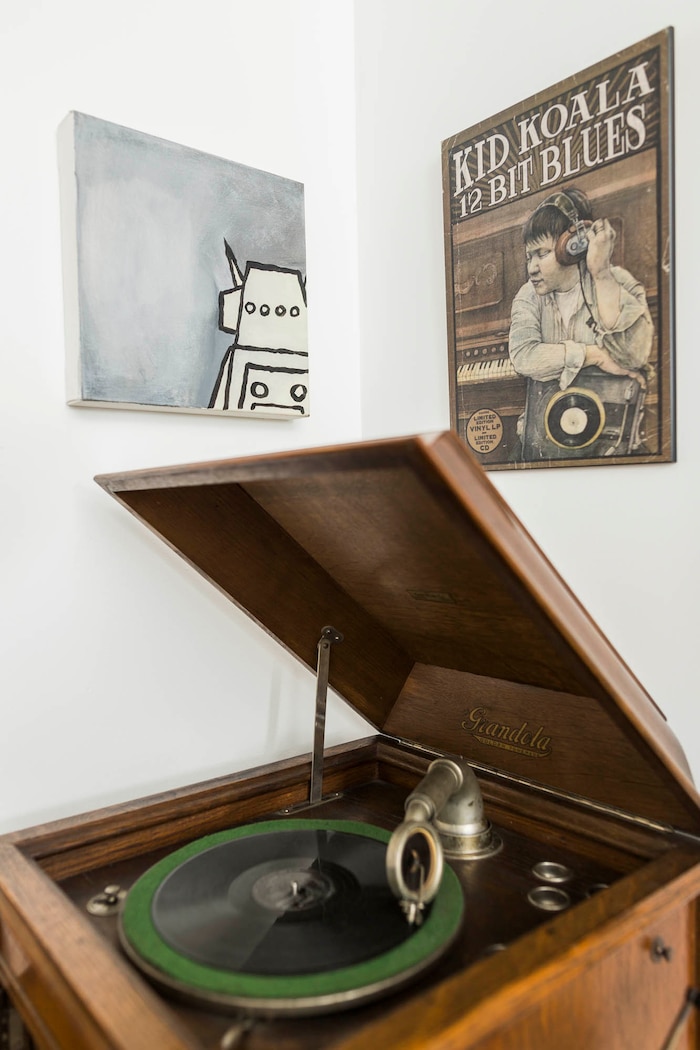 Header image © Bruno Destombes