Montréal Collections: Moonstarr + The One Tash
Next in our photo series are two avid DJs who got married, but whose collections lived separately until their daughter was born
Tasha Anestopoulos, AKA The One Tash, and Kevin Moon, AKA Moonstarr, have been deeply embedded in Montréal's electronic, hip-hop and rare groove communities for nearly two decades. The pair hosts the Future Classic radio show together on CKUT every other Sunday, but their musical ventures branch out in separate directions beyond that, with Moon running Public Transit Recordings while Tasha currently works behind the scenes with the Music Is My Sanctuary crew. They thought they had a good organizational plan underway for their many records until their daughter was born, at which point they had to rethink how their various loves would all live under the same roof.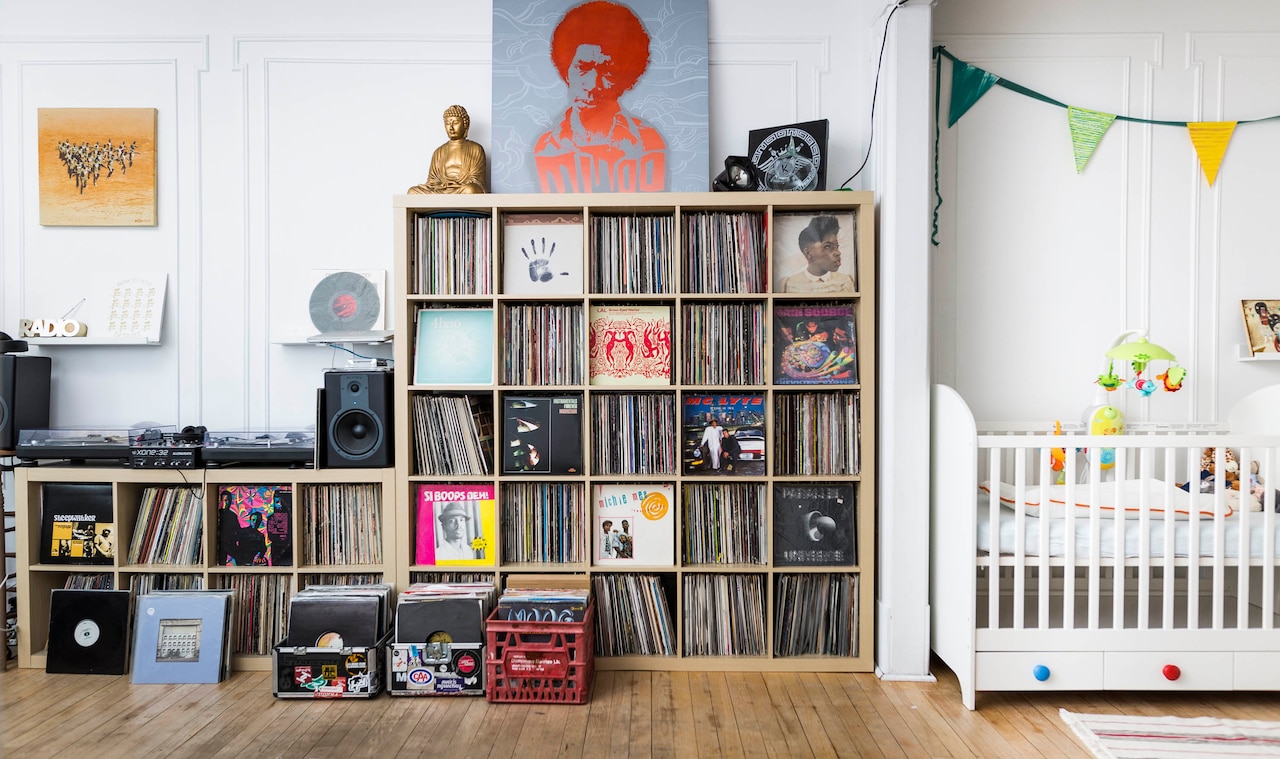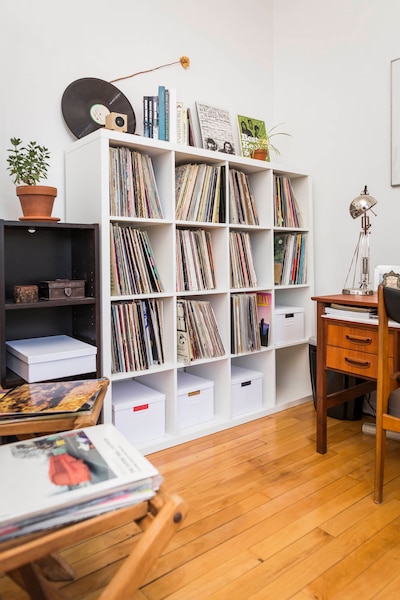 How many records do you own?
Approximately 5,000.
What are your go-to stores?
Death of Vinyl in Montreal. Play De Record in Toronto. Rush Hour in Amsterdam. Submerge in Detroit. Jerry's in Pittsburgh. Academy Records in New York. Weird hole-in-the-wall spots anywhere and everywhere.
Is there a general vibe/genre you look for when digging?
Usually on the road we look for newer electronic, broken beat and techno records that are tougher to find in Montreal. Around town we look for jazz, bossa, old electronic and disco funk records.
What record is essential to that genre?
Moonstarr
For broken beat, 4-Hero's Hold It Down.
The One Tash
I came up in the '90s obsessively listening to hip-hop, so if anyone was curious about digging into that era, start with Main Source Breaking Atoms.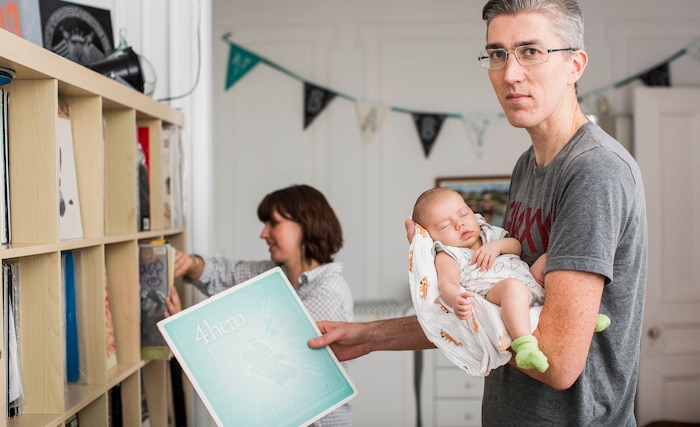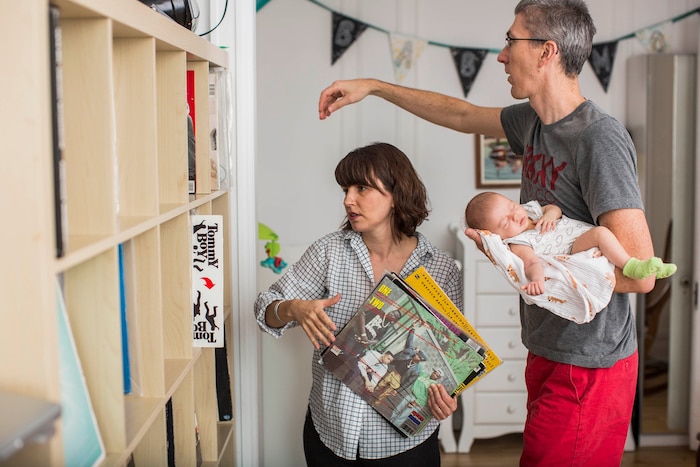 Is there a method to find the best records among the messiest, most intimidating crates?
If you can't listen to it, then you just have to take a chance. Check the year, musicians, production credits, studio, etc. All that info opens up doors to finding more incredible music.
What about vinyl and digging captivates you?
Vinyl just sounds better, period. The warmth, the earthiness in the tone. With digging, it's all about the quest to find something you haven't yet heard before, or landing that elusive piece, or being surprised with something unexpected. The sometimes odd journey of the physical object itself – how it ends up in your hands is kind of magical.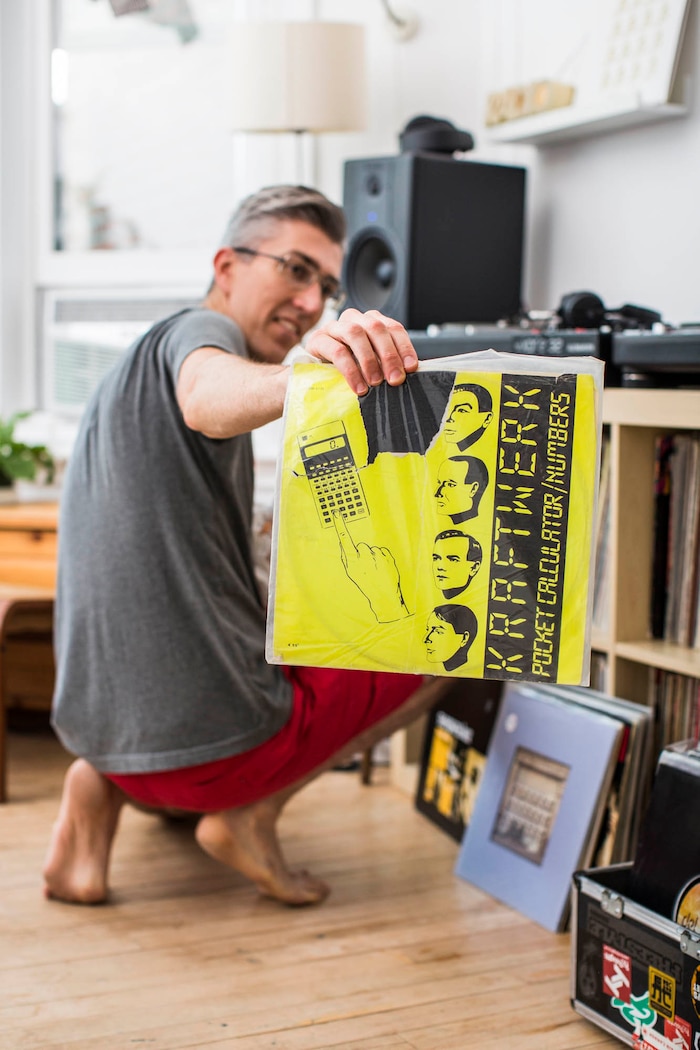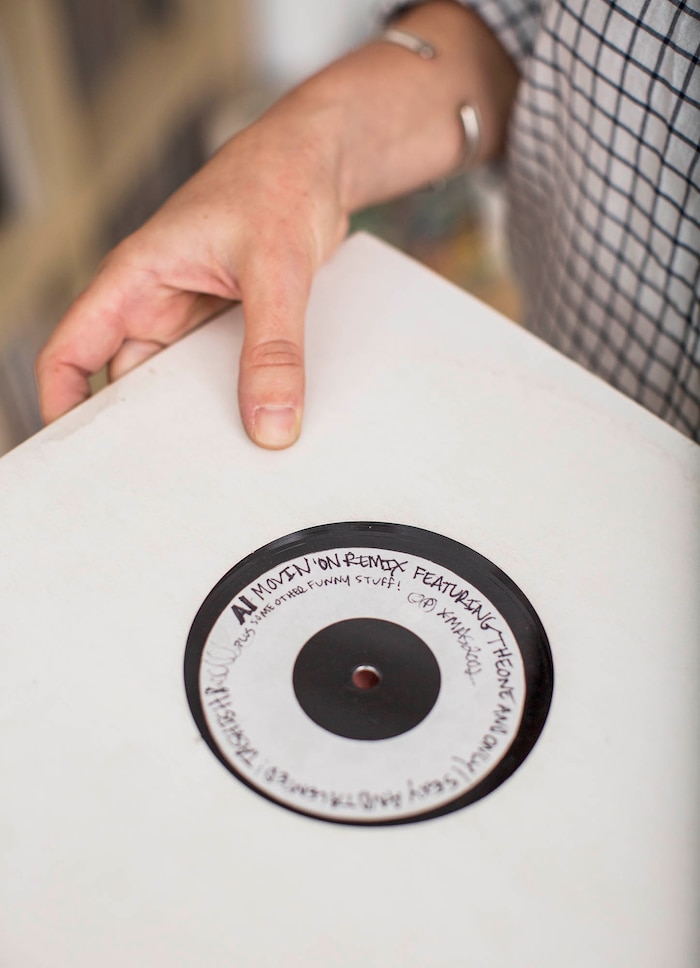 What's the record that got away?
The One Tash
My Cold Front Rap comp 12". This record was a document of Toronto hip-hop in 1990/1991. I left it at the radio station (RIP CHRY 105.5 FM) after a show one morning and never found it again.
What one record would you save in a fire, and why?
The One Tash
File under "awwwww" – Moonstarr cut me a 10" dubplate of "Movin On," a song we recorded together and gave it to me for a Christmas gift in 2002. Also has a very rare cut of one of my fave Moonstarr joints on side B, "Get Outside."
What is the perfect record?
Any record that makes you feel happy to be alive.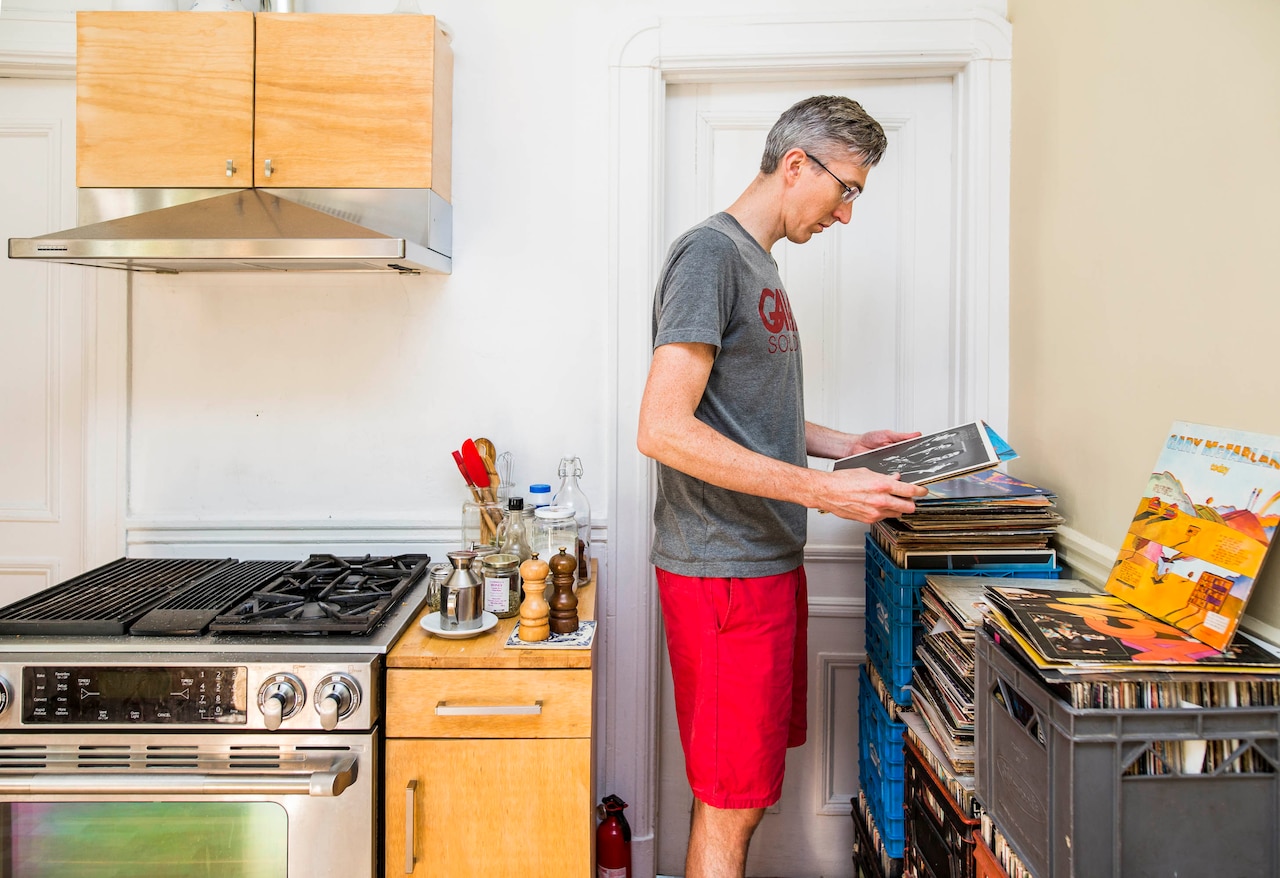 Header image © Bruno Destombes