Nightclubbing: Montréal's Lime Light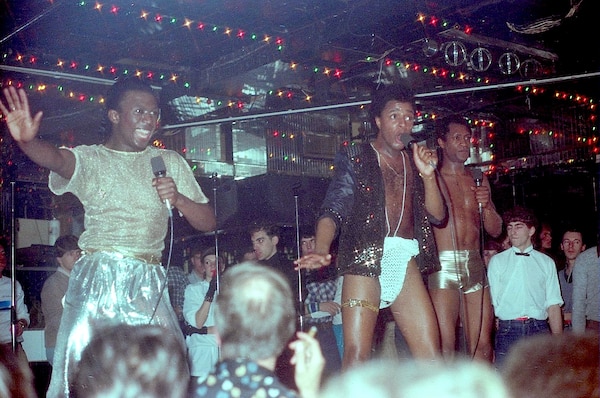 In the early 1970s, Montréal was a city in flux. The '60s brought the Quiet Revolution, a dramatic shift in Quebec's control of its own economic and cultural fortunes that led to extensive empowerment of the province's French-Canadian population. Expo 67 showed the world that Montréal was more than just the city of excess and vice. The October Crisis of 1970, in which the separatist group Front de libération du Québec kidnapped and murdered a provincial cabinet minister, led Prime Minister Pierre Trudeau to invoke martial law in the province using the War Measures Act, a move that bolstered the Quebec sovereignty movement and raised English-French tensions across the country.
This was the unlikely backdrop that would give birth to the Lime Light, a downtown Montréal disco club that promoted togetherness and cultural unity and would bring celebrity glamour to nightclubs years before New York's Studio 54. Located in a three-story building at 1254 rue Stanley, the Lime Light would go through many incarnations over the course of its existence, though its most iconic period stretched from September 1973 to March 1982, under enigmatic owner Yvon Lafrance.
"I went to New York sometime beginning of '72 to have a vacation," Lafrance told me in the kitchen of his home in Laval. "After my visit to New York, I said, 'I'm going to open a club in Montréal.' I found a place on Stanley Street, another club that had been closed for two years."
[DJ Robert Ouimet was] the first one I saw mixing beat-to-beat in my lifetime, that's for sure
Inspired by Charlie Chaplin's film of the same name, the Lime Light was born. 30-year-old Lafrance rented the second floor of 1254 Stanley and would eventually take over the third. Sourcing out a robust collection of disco records suited to his Montréal audience through a contact in New York, Yvon's club began to attract a diverse crowd of straight, gay, French and English patrons. "Lime Light was an exception," explains artist and event planner Dick Walsh. "When the Lime Light opened and we started to go there, not only did you have people from east and west [Montréal's traditional French and English enclaves respectively], but I would say maybe in a year, a year and a half, the world was coming."
George Cucuzzella was the Lime Light's first regular DJ. "George was amazing," says Robert Ouimet, who would eventually follow Cucuzzella's footsteps into the booth. "His mixes were eclectic but really well done. He was trying to put everything on tempo. That was the starting of everything for me. That's how I started slowly getting into putting beats together."
Though influential in the booth, Cucuzzella would not stay at Lime Light for long. "He couldn't stand the afterhours scene," recalls Ouimet. "I think he was sleeping in the corners." By 1973, Cucuzzella would move on to develop other aspects of Montréal's disco scene, among them the formation of the Canadian Record Pool and the creation of Unidisc, one of the iconic Canadian disco imprints. His departure made room for the entry of Robert Ouimet, who had been spinning records a few blocks away at a small club called Love.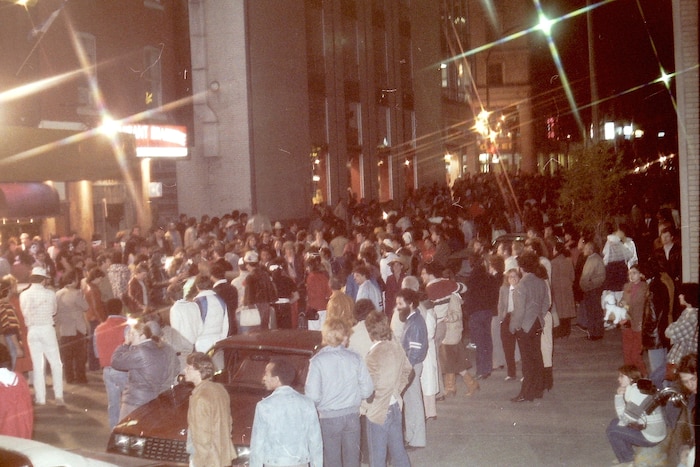 With Ouimet in the booth, Lime Light unwittingly struck a perfect balance between audacious space, contemporary soundtrack and eclectic clientele. By the mid-'70s, the symbiosis of club and DJ began to produce a celebrity status for all involved due to live radio broadcasts that introduced Montréal and its outlying regions to the party underway within the walls of 1254 Stanley.
"I recall hearing about the Lime Light on the radio," says Christian Pronovost, the veteran Montréal DJ who was still a suburban teenager during the club's heyday. "Lime Light was the conversation. I remember being in a record store, a young guy buying music, and people there were talking about this DJ, Robert Ouimet, at the Lime Light."
A big part of Ouimet's appeal arose from the techniques he employed in playing records. Inspired by Cucuzzella, he took tempo-matching strategies to new heights. "He's the first one I saw mixing beat-to-beat in my lifetime, that's for sure," said fellow Lime Light DJ Michel Simard, who would eventually follow Ouimet in the club's legendary third-floor booth. "He had the guts to play what nobody else wanted to play."
Adding to the Lime Light's allure was its multi-tiered selective door policy. Making it into the club was one challenge; finding one's way to the second and then third floors – home to progressively more hedonistic parties – was an altogether different endeavor. The club was full every night it was open, and every entrant there was preoccupied with making it to the next floor.
"On the street level, where Chez Parée is now, used to be Le Jardin," recalls Pierre Gagnon of PAJ Disco Mix, who had to navigate the club's evolving floor policy to first meet Ouimet. "Le Jardin was a gay club. 800 people could fit in there. On the second floor, you have what they used to call the Super Lime Light, or the Sky, which held 1,200 people. The first Sunday night we went, we say hello to Germain, who was the doorman, and we ask if we can go upstairs. He said, 'Take a break and come back in an hour.'" The doormen would make new patrons stay in Le Jardin for some time as a test, to see if they had the right attitude to feel comfortable in the club.
My idea was that the dance floor is a theater. I went to extremes... I would spend a whole evening using only red lights for six hours.
The ambiance within the Lime Light's walls was intense and highly sexualized. "Back then, gay clientele at clubs was strictly men only," says Pronovost. "Le Jardin was a different scene all together. You had to squeeze in. There was definitely sexual tension. You could feel it. As a young man, it was challenging."
For those in the know, the best way to land on the third floor, Ouimet's floor, was via the fire escape in the back. "The staircase connected with the third floor," says Pronovost. "There were people outside, making out, smoking joints. You would go up those stairs, wait a bit, and when the door opened, you would squeeze in. And there you go, the third floor."
Once patrons made it up there, all the rules melted away and what happened next on the dance floor, whether it was love or lust, ecstasy or revelation, was the product of Robert Ouimet's singular vision.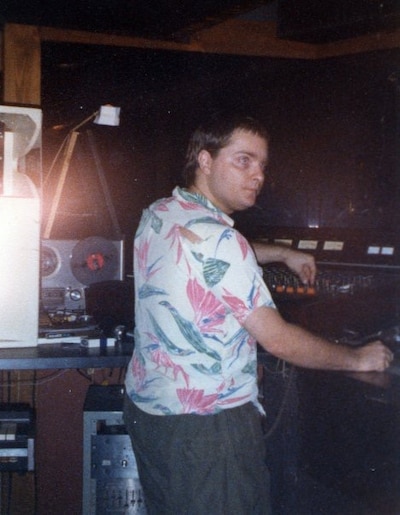 "I used to play nine hours straight, two nights a week, from nine o'clock until six in the morning," says Ouimet. "I was the master of the turntable. That's important as a DJ. I was on top, seeing everybody dancing, and if I would start something new and they wouldn't dance, I would play something they knew and then come back with my first song. Most of the time, the second time around, the dance floor would stay packed. I used to do that almost all the time. I was never afraid of a crowd."
Ouimet developed an industry-wide reputation for fearlessness. He would break the music he liked, and earned numerous gold records for his ability to shape the success of a song.
As he made the Lime Light's reputation, the club's environs did the same for Ouimet, encouraging his aura of master of ceremonies. "The DJ booth was all glassed out," recalls Pronovost. "Robert could not hear the room. He was encaved, even more intangible, more abstract. He had that kind of very stoic face. He never really smiled. He was very serious about what he was doing. It was really hard to catch his attention."
If Ouimet's booth seemed cut off from the outside, the inside was another story. "It was a club inside the DJ booth," says Pronovost. "The music was really loud. He had his set of speakers and he had a sofa hangout place." Like all other Montréal DJs at the time, Ouimet used a Yamaha 16-track mixing console instead of a rotary mixer. The console was essentially a production studio board meant for recording music, not a DJ mixing tool for playing back music. Because of its stereo features, he had to mix both left and right channels simultaneously. Other DJs would use a clip to balance out the sound, but Ouimet eyeballed it.
The elaborate set-up gave Ouimet his own unique style. "The fact that the DJ booth was enclosed meant that Robert could not mix with headphones," says Pronovost. Instead, he relied on a monitor speaker on his left for setting up his cues, while gauging the room's sound with another monitor speaker to his right. It was a cacophonous process for anyone in the booth, messy but effective; Ouimet did not care for secrecy for how he stitched tracks together. "When he was pushing, preparing the mix and setting the beat, you could hear everything. You could hear the mix before the mix."
Lime Light gave Ouimet the most elaborate luxuries a DJ could ask for. For years, the club financed its star DJ's weekly flights to New York, and provided him a generous record-buying budget in his quest for exclusive records that wouldn't be released in Canada, all in the effort to turn the club into a required destination for Montréal's disco dancers.
The quest for exclusivity led Ouimet to work with Montréal edit trio PAJ Disco Mix for several years. Pierre Gagnon, Allen Vallieres and Jean Barbeau would splice tape on an Akai 4000 reel-to-reel tape machine to make alternate versions of songs, an early precursor to today's disco re-edits. Their remixes of Denise La Salle's "Freedom to Express Yourself" and Jesse Green's "Flip" became some of the biggest tracks at the Lime Light, and their remix of "Music" by Montréal Sound sold half a million copies, making it to the #7 spot on the Billboard Magazine disco chart.
By the late '70s, Lime Light had developed international notoriety as Montréal's club of the moment. During the 1976 Montréal Olympics, delegations from four countries decided to party there. After playing a show at Theatre St Denis in 1981, Kraftwerk came through to blow off steam. Grace Jones was a regular at the club before she was famous. Iggy Pop, David Bowie and Rick James were all spotted on the Lime Light's dance floor. The club managed to snare performances by marquee acts that might not typically play in such a small venue. Artists such as Gloria Gaynor, The Trammps, Donna Summer and James Brown all appeared on the Lime Light stage on the strength of the club's reputation.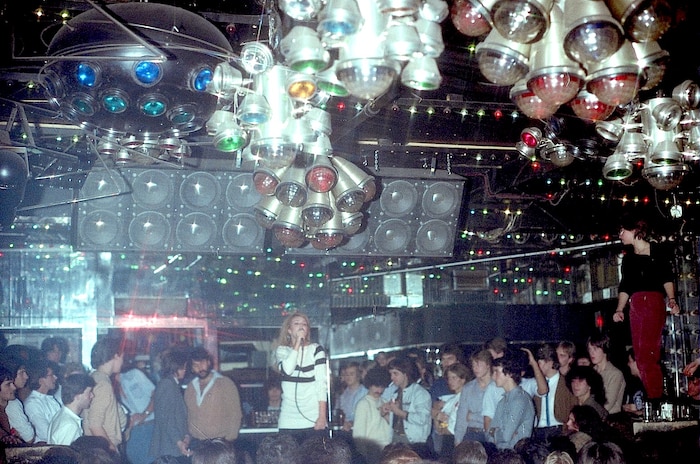 That reputation had as much to do with Ouimet's music as the transcendental experience created by Richard Joly, the lighting technician. Joly worked in tandem with Ouimet in the DJ booth. "My idea was that the dance floor is a theater," said Joly. "This was always my first concern. I went to extremes, from total darkness to total brightness. I would do things I've never seen anybody else do. I would spend a whole evening using only red lights for six hours."
Inside the booth, Joly and Ouimet could control every light in the room through a 16x16 custom-made matrix grid fashioned with pinball buttons. With the wave of a hand, they could spontaneously play the lights as if playing a piano. "Richard was really tight with the music and the lights," said Ouimet. "Without him, I don't think I would have been able to achieve what I did. I think he was the perfect person to work with me."
The Lime Light had another major advantage over other bars in Montréal: it had a permit to stay open until 6 AM, three hours past the normal cut-off time. The bar would shut down for 30 minutes at 3 AM and then re-open without liquor, turning the Lime Light into an afterhours oasis for people working at other clubs and a predecessor to the late-night culture that would come to define Montréal nightlife once again in the late '90s.
The partiers engulfed in the lights and music were fashionable and edgy, pushing boundaries with every outfit. "Everything was fabulous before the word fabulous ever existed," said Dick Walsh. "I was not a drag queen. I dressed as a guy but with fake eyelashes. Cowboy boots, Texas tank tops. We used to go out there in jock straps and, the week after, we would go in wearing suits."
It was very extravagant... People would prepare themselves all week for weekends.
Thousands would line-dance in unison, making the wooden floors bounce up and down until they literally collapsed one evening, closing the Lime Light for a month. Bal en Blanc, a special event where clubgoers would wear all white, originated at the Lime Light. A similar annual event now happens at Montréal's Bell Centre, attracting over 15,000 attendees. "It was very extravagant compared to any other club in Montréal through that time," says Simard. "People would prepare themselves all week for weekends."
But the dawn of a new decade would loosen the club's grip on the city. Robert Ouimet became transfixed by the potential of burgeoning '80s genres like new wave and punk and pushed Lafrance to take a chance on new sounds, causing a rift between them. "I stopped working at the Lime Light because I was beginning to be fed up with disco," he says. "At the end of the '70s, it wasn't that great anymore. I was there for seven years and I needed a new avenue."
The fearless DJ's shifting musical direction fueled conflicts with the club's management. "The Lime Light was a disco place, not a new wave club. We didn't want to lose the people who made the Lime Light in the past," says Yvon Lafrance. "After he went with punk music, nobody would come on the weekend. We used to run 3,500 per night. Friday night. Saturday night. Then we went down to 415."
When you have a hockey player making a disco record, people just began to say, "Okay, disco is crap."
Ouimet was given a chance to run his own new wave club on the first floor but it didn't have the same appeal as his disco days. At the same time, the broader commercialization of disco music began to turn the genre into a joke for many. "I think the whole disco scene was diluted by corporate interests and by nobodies making horrible disco records," says Joly. "The sound wasn't so interesting because it became a lowest common denominator, so when you have a hockey player making a disco record, people just began to say, 'Okay, disco is crap.'"
In the early '80s, the Lime Light faded as all clubs inevitably do. Clubgoers are thrilled by constant novelty, and at some point no amount of reinvention can keep people who want to move on to another space. The clubbing scene began to move away from the west end of downtown, splintering into smaller venues in the east end and along Saint Laurent Boulevard.
But recently, Montréalers have grown nostalgic for one of the biggest nightclubs to ever hold court in their city. There's been a resurgence of interest in Montréal disco from diggers around the globe. In 2010, Lafrance and Ouimet threw a retrospective Lime Light party at the former location of the club. A motion picture inspired by the Lime Light called Funkytown was released in 2011. And echoes of the club's spirit can be found at huge clubs like Stereo.
The spirit of unity and debauchery that Lime Light fostered is hard to resist. "It was just a group of people getting along together, influencing and inspiring each other," says Walsh. "That made the whole difference."
Header image © Imagination /// Norman A Craan Photographe