In the After Hours, Mixpak's Jubilee Makes the Club Bounce
Shawn Reynaldo talks to the Miami producer about her riotous debut album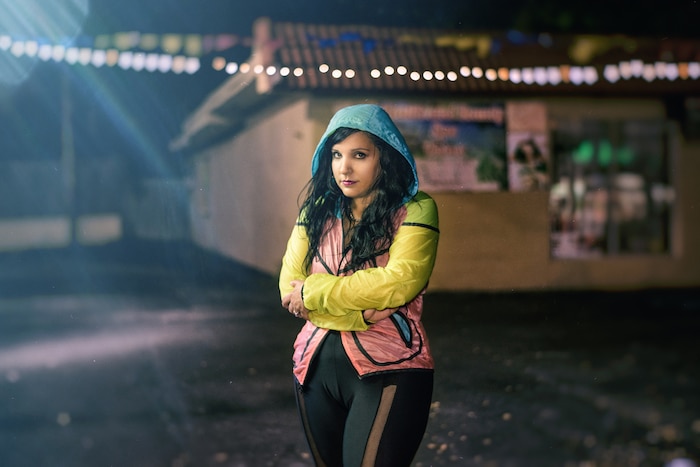 Although she's long made her home in NYC, there's no question that Jubilee continues to fly the flag for South Florida. The speaker-rattling sounds of Miami have always given her DJ sets a particular flair, and now they can be found coursing through the veins of her debut album, After Hours. With the LP out now on Mixpak, Jubilee talks with host Shawn Reynaldo in this excerpt from RBMA Radio's First Floor about its genesis and how her hometown shaped her musical outlook.

Listen to First Floor on RBMA Radio here every Thursday at 1 PM EDT.
You live in New York, but you obviously represent very hard for Miami. What makes your hometown such a special place?
The reason that I rep for Miami is because it shaped my musical tastes by living down there. Everything that I do now comes from all of those influences over the years. That's where I was listening to the radio, listening to mixtapes, going to raves and going to regular clubs. I think that whenever I dig for an idea or a sound, it all comes back to that, for the most part.
Who are some of your Miami musical heroes, past or present?
DJ Laz was a big one, and obviously things like 2 Live Crew and Splack Pack - all of those raunchy rappers are definitely heroes of mine. There are a ton of freestyle legends or producers. All the drum sounds and Latin freestyle music on the radio over the years, too, were a huge influence on me. Then there's a lot of jook music, with artists like Snappy Jit and DJ Ghost (Rest In Peace), who are making newer, sped-up, crazy sounds. All of these sounds are different, but somehow still sound like Miami.
One artist you didn't mention that I've seen you talk a lot about on social media is Trina.
Yes. Really, Trina and the whole Slip-N-Slide situation back in the day was a huge thing, because there was really good rap coming out of Miami. There was a whole crew, and it was really exciting. When Rick Ross and Trick Daddy were all together, it was cool for the radio. I love Trina more than anything.
There are tons of stereotypes, both positive and negative, about Miami. Since you're from there, what's something that people always get wrong about the city?
People think that it's more South Beach, like a bottle-popping party town, but if you go beyond that there's good food and a lot of culture. There's a smaller music scene that's better [than South Beach], to me anyway, and there are some awesome bars. Now, it's kind of an up-and-coming city. It has a whole new part with Wynwood, a bunch of new parties and a lot of new people mixed with people that have been around for a long time. There was a vogue party for a while and there's Peachfuzz and Otto Von Schirach (who's on my album) has been doing crazy parties there. Everybody's mixed and gets along. I just think that people don't really look beyond South Beach and King of Diamonds a lot of the time.
I know you don't live in Brooklyn now, and haven't for a few years, but for a long time people called you "Brooklyn's bass sweetheart." Your album After Hours goes beyond bass music – there are a lot of different styles in there. What other music do you listen to? What other styles influence you?
Well, in Miami there's a ton of music, as well as in New York. I dug into everything. There's a little bit of dancehall and reggaeton, because I lived on the south side of Williamsburg for a while and that's all I heard out of the windows. The song "JMZ Interlude" comes from [my song] "JMZ Riddim," which was based around the JMZ train, where you would hear chickens and the dembow beat. "Opa-locka," an area in Miami that it's named after, has this mix of dancehall and reggaeton.
A lot of it is based around driving, too: sounds that you would hear coming out of car systems back in the day in Miami, when everybody had a system in their car; even now, you constantly hear reggaeton, reggae and dancehall coming out of cars. It has some trance influences, too, because that was really big in Miami. I was more of a side room kind of person, where the breaks and the drum & bass was, but the main rooms at the raves in Miami played a lot of trance. There's a lot of Miami bass, there's a lot of breaks – I really just pulled out of what I've constantly heard for the past 20 years, you know?