EMA and Britt Brown on the Allure of New Age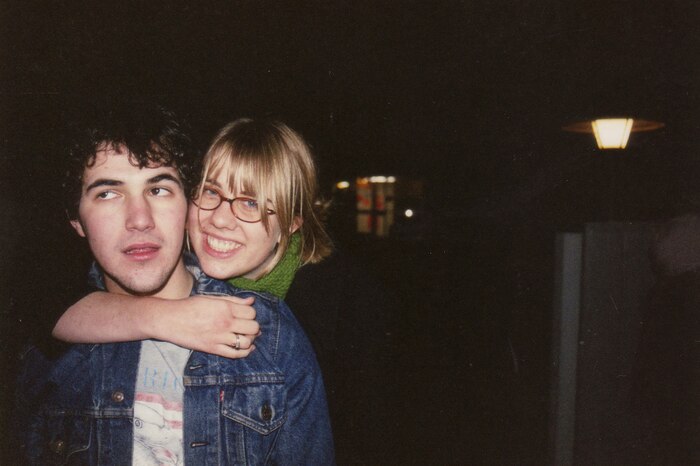 Britt Brown and EMA met in Southern California in the year 2000 and bonded over pharmaceuticals and a four-track. EMA went on to play in experimental folk / electronic acts Amps For Christ and Gowns before breaking through with her solo records Past Life Martyred Saints and The Future's Void. Britt Brown runs the record label Not Not Fun, plays in the cryptic sludge band Robedoor, and recently wrote an article on formative new age enterprise Valley Of The Sun for The WIRE. They recently reunited for a new age-themed episode of EMA's RBMA radio show Mystery Language.


Listen to Mystery Language with EMA on RBMA Radio here every second Monday at 7 PM EDT.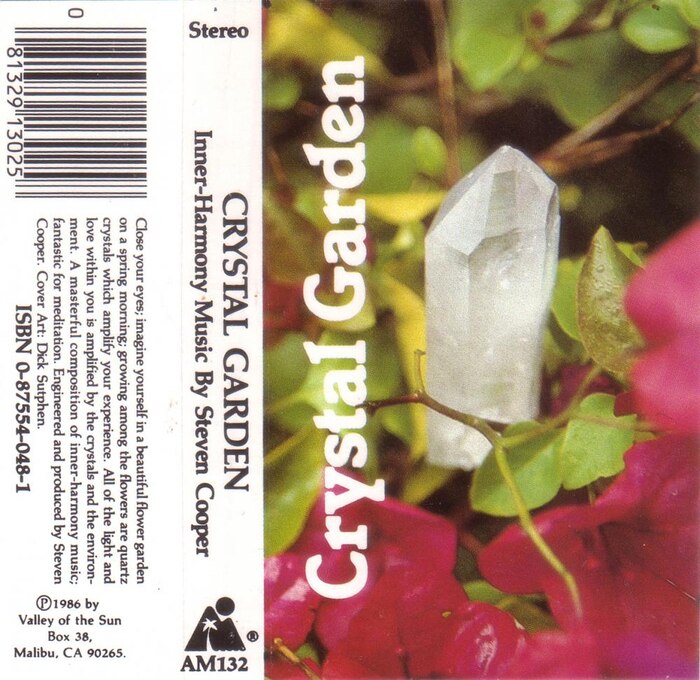 EMA
Britt, what drew you to new age music in the first place?
Britt Brown
I originally got into new age music in the early '00s from seeing kids my age performing shows where they were essentially just crouched on the ground with cheap electronic equipment, making expressionistic sprawls that could be described as improvisations, but you don't even have to use such a high art term. They were just vibe sessions. Whether you released that to fans of noise and drone music or whether you sell it to relaxed yoga people in the early '80s, they have a lot of similarities, including the superficial trippiness of it, and the artwork and the track titles, which I'm pretty partial to and think are pretty amazing a lot of the time.
I noticed new age CDs at Barnes and Noble in the '90s but I don't think much was left of the original heart of what was interesting about it by then. So, very logically, new age as a concept and aesthetic was tarnished for a long time. And yet, at its beginnings, there were gems all over the place and I think more and more people have come to realize that.
When I got into drone music and then softer drone music... you suddenly realize you're basically listening to new age.
EMA
Did you know that you were drawn to this model before you even knew it had existed in some way before you?
Britt Brown
I didn't. I came across new age stuff originally when I started going to thrift stores to buy my clothes and would always look through tapes and CDs and records.
EMA
When was that? High school?
Britt Brown
Yeah. 16 or 17. I would always notice this confusingly psychedelic ephemera from this earlier era that I had no point of reference for. My parents weren't into it or anything. I was confused by how abstract the themes were, while also being blank and lonely.
Windham Hill Records when I was 16 and 17 seemed so eerie because they were like propaganda for some damaged wavelength you couldn't understand. They're so impersonal. They tell you nothing about the artist or the emotions behind it. Then, later, when you actually hear the music and it's terrible you're even more confused.
Later, when I got into drone music and then softer drone music and eventually lo-fi ambient music you suddenly realize you're basically listening to new age music, but somehow you like it. Then if you do some digging you realize there's plenty of stuff like that in new age's history. It's not the most well known things, but they were there and they led to some of that stuff that you found at the thrift store that was terrible.
EMA
You like the early shit.
Britt Brown
I need it to be as druggy as possible. I don't care if you're good at your instrument.
EMA
Were there a lot of drugs in the new age scene?
Britt Brown
Almost none.
EMA
That's what it seems like.
Britt Brown
Everybody was too busy healing. They had perhaps done a lot of drugs, but in this phase everybody was into health food and yoga and meditation. Of course there were some people smoking good weed but not by and large. People weren't having all that much fun, but they were in a pretty unusual headspace. There was already a bit of an altered consciousness vibe going on, which is sort of the point of drugs so if you're already there save the weed for the rest of us.
EMA
What is your personal relationship to this music at this point?
Britt Brown
It's a couple of things. The crossroads I find most personally inspiring is that it's experiential and fairly formless without any of the trappings of self-conscious, academic, conceptual high art music. It's more about what it feels like to listen to it and less about the composer self-consciously coming up with some statement they're presenting – which I find is pretty common for most experimental high art ambient music. Contemporary music has become overly obsessed with fantasies of individuality and progressiveness and self-hood and conceptual rigor instead of ever asking, "What's it's like to listen to these sounds? How does it feel when the music washes over you?"
EMA
There's kind of like a "I'm making this for the people" attitude?
Britt Brown
Like, "I'm making this for people to relax and feel healed to."
EMA
"I'm making it so I can relax."
Britt Brown
For instance, [Emerald Web's] "The Dragon's Gate" is just like a fantasy image for your mind to zone out on, and imagine. That sounds simplistic, but it really isn't. These days music that isn't catchy or pop or something immediate like that too often boxes itself into this idea of "serious" music, or "art," and people get way too hung up on presenting it as such.
EMA
You actually think of new age as a kind of a humble music.
Britt Brown
I find it very much a humble music. There's a lot of it that feels like some weird yoga teacher just had a mediocre keyboard sitting around in the '80s and layered some rain sounds over it and jammed some relaxing tones and then had her neighbor play flute on a few parts and self-released 50 copies on tape and sold them at the local health food store. And now, miraculously, they're extremely coveted!
I think whenever there's a period in musical history where a lot of people are participating that maybe otherwise wouldn't – because they're not meant to have a music career in the traditional sense, or whatever – it's a very magical thing. They feel very much like odd folk art documents. I don't think a lot of people who bought these kinds of tapes realized how far out a lot of them were.
They weren't necessarily brilliant, because it was more about feelings and atmospheres than ideas, and that's why I think contemporary people often find new age music a little creepy – because it's a bit brainwashed sounding. Personally, I love that quality, and find it fascinating. Some of the music feels kind of blank, because the ego has to get out of the way for the listener to lose their self in it.
EMA
It sounds like a lot of these are being reissued right now, but you have a fair number of them on some of the original pressings, or tapes?
Britt Brown
I seek them out when I can, when they're not an offensive amount of money.
EMA
Are they imbued with a special power?
Britt Brown
Absolutely. When I'm at any thrift store and there's any kind of blurry looking cassette from the early '80s and it has some new age-ish title, it's two sidelong pieces with trippy names, I pull the trigger no matter how bad it ends up being. Some of them are so fascinating. They have hand-stickered labels and are clearly self-issued. When the music is bad I still find it alright, and when it's good, it's exceptional.
EMA
You are very lucky. I've seen the collection and it's definitely got a special glow. You mentioned that a lot of these are being reissued. Why do you think that there's kind of a renewed interest in this?
There was this need for simplicity and stillness, like a balm, after the psychic damage of the '70s.
Britt Brown
I think a lot of people are unsatisfied by the present for a lot of reasons, and I think culturally a lot of people are more into old things than new. It's safer terrain. Things from the past seem to possess more authenticity, which make it an ideal time for reissues right now. People are naturally very backwards looking anyway, and as long as you keep discovering amazing things, go for it – history is a cool subject, always has been.
A lot of people are feeling disconnected from contemporary art and new age remained a pretty untapped field for a pretty long time. Its rediscovery was inevitable – any cultural movement with depth gets reappreciated eventually. This one was extra-ripe because of the hermetic nature of the music and the electronic aspect. Any earlier exploration of electronic instruments is very chic and current right now.
EMA
You've said that new age shared some roots, at least ideologically, with '60s. But it has its own very specific aesthetic – it's kind of a polarizing aesthetic actually.
Britt Brown
I think the people who lived through the era when new age was prominent found it to be a pretty lifeless and oppressive fad. If you were young-ish, or alternative, or into edgy music, new age mainly seemed meaningless and vapid and willfully tame. Its ideas are so empty. It has no energy.
EMA
When you talk about it that way, it seems like it wasn't a very youthful aesthetic.
Britt Brown
Exactly. Its purpose was more to heal damaged adults. Sometimes, simply because of my own generational position, I associate it almost with the rise of divorce, as the family unit fractured more and more in the late '70s and early '80s. I think a lot of people were so burned out from whatever they had quested after in the '60s and '70s that they just wanted healing, and so new age arose to serve that purpose.
Of course a lot of people didn't care about this shit at all. I'm just talking about one part of a larger wavelength. There was this need for simplicity and stillness, like a balm, after the psychic damage of the '70s. The '70s are basically just the long collapse of the '60s anyway, and new age is just the dust of all that's left.
But healing isn't for the young. Young people want to get fucked up and fall in love and get intense and be angry and be goofy. New age is not for that. It's for after you've lived and after you've been through things and suffered and now you need to retreat, and you want music to play more of a calming positive role in your life. New age tapped into that. And given the state of the world these days, who the hell doesn't need a little of that?