Chicago's Hausu Mountain on Their Love of Cassette Tapes
Label co-founders Doug Kaplan and Max Allison discuss their attraction to the format and the economics of tape production
A Chicago-based label who wave their freak flag high, Hausu Mountain has grown to focus on releasing endearing, psychedelic-leaning music that merges experimental electronics and folk rock genre tropes. Founded in 2012 by friends Doug Kaplan and Max Allison, their vinyl, cassette and digital output criss-crosses myriad musical styles and gives a home to a broad selection of projects – from the otherworldy heaviness of Alexandra Drewchin's Eartheater to Allison and Kaplan's own outlets The Big Ship and Good Willsmith. In this excerpt from their Label Special with Jacob Arnold on RBMA Radio, the two co-founders discuss some of the positives of cassettes as a listening format.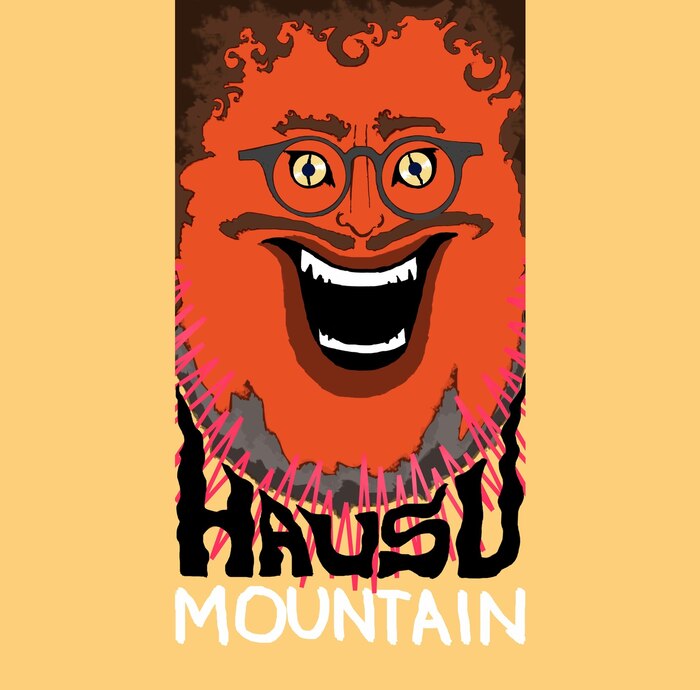 Doug Kaplan
Cheapness was definitely a factor going into [the label]. [Cassettes] also sound amazing, especially the Chrome Plus. It has a higher frequency range than vinyl… You have more bass and more treble on your modern cassettes than a record. It's also much more stable than a record. Of course, if you play a tape too much it might unspool. But your records can be damaged by temperature, your records can be damaged by dropping them, your records can be damaged just by them sitting on the shelves too closely to your other records. Your tape is pretty much safe.
Max Allison
It's not like a question of vinyl versus tape. We like them both for sure, but it's like there's no downside in our mind to a cassette tape. If you have a good deck and you can play a tape at a reasonable volume… It's kind of remarkable to record music that we've heard on the computer so many times, that we're familiar with, and then hear it for the first time on a serious tape. It really is boosted. Like, the bass is insane, you can hear more detail.
Doug Kaplan
The tape format also allows us to release many more albums than we would be able to if we were just releasing on vinyl and CD. We can do 10-15 albums a year. If we were only doing vinyl, we could probably do only three or four.
Max Allison
At this point, the release of either cassette or record or whatever is always coupled with the Bandcamp and the online presence, so it's all kind of in the same boat in terms of people accessing it online, browsing, finding the album. It's like it doesn't matter if it's a tape at that point, they can just download it and hear it, so it's all evened out in that sense.
Doug Kaplan
We don't have any preference – we both collect tapes and LPs and CDs. CDs less so in the last few years, but we still have tons of CDs. It's really about the content moreso than format.
Max Allison
Yeah, for sure. I think it's just nice to design artwork for tapes. I just enjoy the very small format and being able to compress a lot of visual information in what's almost like a little business card. People have said that tapes are similar to little jewels or trinkets. I think that's true – it's like a little artifact.
Doug Kaplan
I think it's our generation moreso than the past that treats it that way. People think of tapes as ugly and clunky because in the '70s, they would just take the LP cover, shrink it down to a square on the front and write the artists name on it.
We always used a commercial service [for production]. We've been working with National Audio from the beginning. They do it great, it's a one-stop place, they make the J cards, the cassettes, they do the imprints-
Max Allison
The tapes sound excellent.
Doug Kaplan
It's very affordable. If we did it ourselves and we were still ordering the stock from National Audio, each thing would be maybe a quarter, 35 cents less, but we'd have to spend all that time dubbing 15 tapes, and we don't have that equipment. That equipment is kind of unreliable, old, breaks a bunch.
Max Allison
Not to knock anyone that does it professionally, because people have home dubbing rigs that are amazing, I'm sure.
Doug Kaplan
I have nothing but respect for our peers that dub their stuff at home… A lot of our buddies do that, and I give them props, but I would just rather spend the time we have focusing on more publicity, more helping the artist, more services that we can provide our people.