Plastician Talks Grime
The veteran DJ and producer talks about his start with Rephlex and the state of the scene today
Plastician has been one of the most consistent and defining musical figures in the UK underground club music scene since the early '00s. Having held down jobs in record distribution for years, Plastician developed an acute understanding of the developing, splintering sounds of bass-focused music: from dark garage to dubstep and grime, and the countless experimental strains of their sonics: sounds that were changing one another with rapid-fire pace.
Alongside DJs Hatcha, Youngsta and Geeneus, through a connection at Croydon's seminal Big Apple Records, Plastician became a resident at Plastic People's FWD>> and produced music under the name Plasticman before developing into Plastician, as well as launching his Terrorhythm label, throwing his own parties and playing on pirate radio stations such as Rinse FM (which he holds down a weekly show on to this day) and on BBC Radio 1.
Perhaps uniquely, Plastician has worked to blend the darker strains of dubstep with the bass-heavy styles that have come to evolve out of and in tandem with it. The explosion of dubstep and grime may have brought wave after wave of fresh new faces to the scene, but Plastician has been pushing things forward since the very beginning. In this excerpt from his recent Fireside Chat on RBMA Radio, Plastician tells Lauren Martin how he got his start with Rephlex's Grime compilation and his connection with the sound today.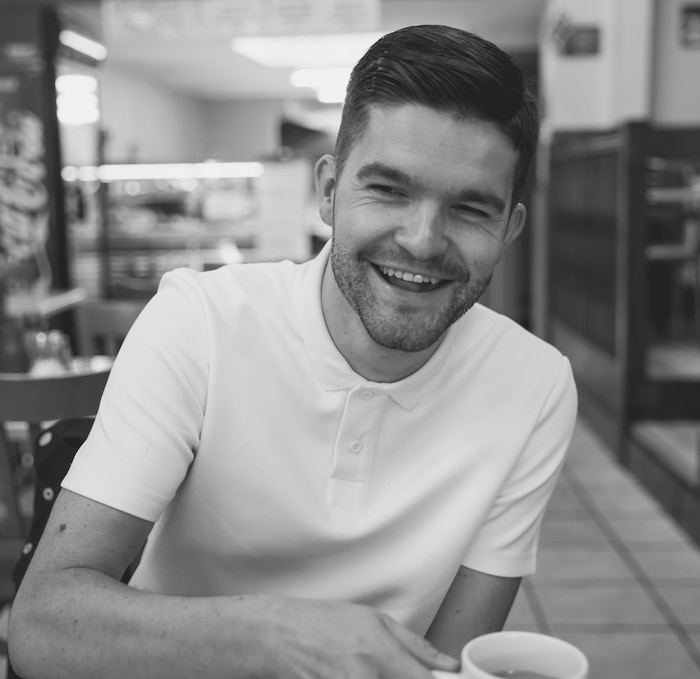 I didn't even know who Rephlex were when they came about. It was around about the time I started releasing records with Sarah [Lockhart] and Neil Joliffe, who ran Ammunition Promotions. I would go and see them every few weeks with a CD of new music to show them what I'd been up to. I remember going into the offices. They were in Brick Lane at the time and Neil was really excited.
Neil was this mad electronic music head and he was really excited because Rephlex had been on the phone to him and really wanted some of my stuff and he was like, "Do you not know who Rephlex are?" I was like, "No," and he went, "Aphex Twin." I was like, "I don't know who that is either."
I didn't know anything beyond UK garage and what was happening in and around Croydon and East London at the time. I had no idea about music, barring the old drum & bass records. So Rephlex, I was just like, "You're talking another language to me."
He played me some stuff and I said, "Oh, I recognize this, I've heard this before," a couple of Aphex Twin records that everyone knew, and he was like, "Yeah, so are you interested?" I was like, "Well, if you're excited about it, this must be a good thing, like definitely." He sent over a CD to [Rephlex co-founder] Grant Wilson-Claridge, and Grant got back and was like, "We definitely want the Plasticman stuff," and they really liked Mark One as well, at the time. Then, they were like, "We need some more tracks," and then they decided that they really liked Slaughter Mob. The first one was me, Mark One, Slaughter Mob. We did four or five tracks each actually.
That was the first grime CD, so it was just called Grime. It looks like brushed metal with the word "grime" on it, which obviously ruffled a few feathers because it wasn't straight grime that was on the compilation. Obviously Slaughter Mob were heavily involved in the early dubstep maneuvers. Me and Mark One were kind of similar in that we kind of liked both sounds. I add the grime edge, coming through from Slimzee's label and the early stuff I was doing. That was getting played by people like Slimzee. It was kind of grime, but it wasn't specifically. I think Rephlex knew as well, but they thought that it was the best term floating around at the time. I think for people from the outside looking in, grime and dubstep was kind of the same thing, whereas people that were inside knew. Grant packaged it nicely, put us on tour. That was the first time I ever went to America, shortly before that came out.
It was just wicked working with him, still got a lot of good memories of working with Grant and all the guys at Rephlex, meeting people like Todd Osborn and Bogdan Raczynski and touring with them. Before that, not really many people used to dance to what we were playing. They would stand in a room nodding their head out because it was just a room full of men kind of a bit too worried about what other people would think if they really let themselves go, just smoking and in the rave. That was what it was like. To go and play these Rephlex gigs where people were wilding out for the whole night was just an experience to me, big time.
The fact that people talk about me as someone who helped start the grime thing or helped start dubstep, now I want to start something else. I want to be someone who's thought of as someone who constantly is finding interesting, new music and pushing it in whatever means it takes to get that where it needs to be. Whether that be putting on an event that no promoters are booking, trying to book these artists who I think are sick, but can't buy a booking. I'll put on an event and play at it myself to get some people in, try and like draw another couple of friends in to play and then put on these kids that no one's heard of, that I think are amazing.
Last year I did a lot of shows again with JME and Skepta where I would play on the bill. I'd have to adhere my sound very much to the grime thing. I still play a lot of grime. I could play 90 minutes of new grime if I really wanted to. Playing at some of the shows more recently, and like JME and Skepta noticed it themselves, where grime's blown up to the instant that it has, you're playing these huge venues now and they're like concerts. They're not like raves where people turn up, dance all night and then go home. They're there to see Skepta. They're there to see JME. If you're not JME and you're not Skepta, you're going to struggle. It's going to be difficult.