Key Brixton Tracks: Linton Kwesi Johnson's "Five Nights of Bleeding"
How one strident poem put to powerful music presaged the 1981 Brixton Riots, by David McNamee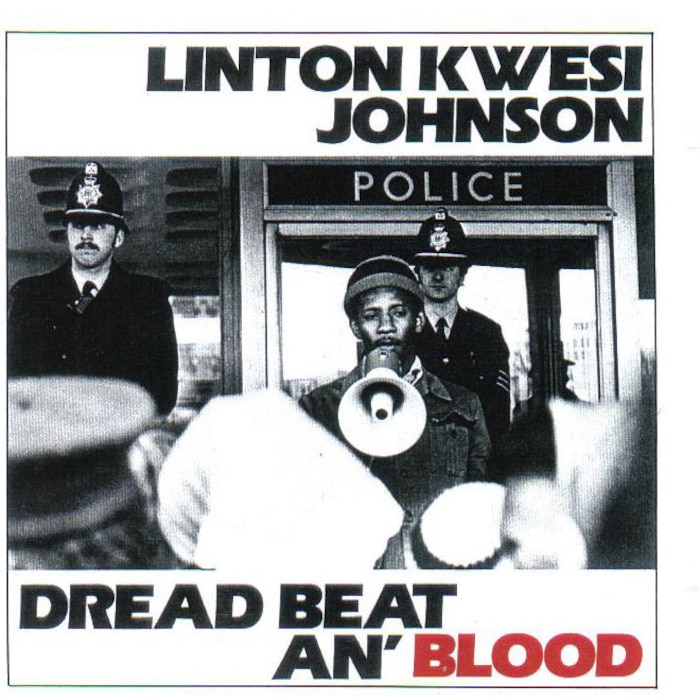 Linton Kwesi Johnson arrived in Brixton from Jamaica in 1962, aged ten. He found London cold and ugly. School was traumatic, kids and teachers were racist; fights inevitable. Reggae was everything for his peers, and soundsystem clashes were a regular feature at Brixton youth clubs.
"Soundsystems provided the nexus for black youth culture," Johnson explained. "We were living in a racially hostile society that rejected us. We were able to draw on our own cultural heritage and our own cultural roots and it gave us an independent identity."
Rastafarian culture was an indivisible component of black British identity in South London during the 1970s, and – though not a Rasta himself – the language seeped into Johnson's work.
Johnson's first published poem, 1974's "Five Nights of Bleeding," was written about the threat of violence that permeated the South London sound clash scene during this time. It was dedicated to Leroy Harris – the young victim of a fatal stabbing at such a party.
In the poem, five stanzas zoom into riotous dioramas, each set at a different real-life London nightspot. "Night number one was in Brixton," the narrator recalls, where the legendary Streatham soundsystem Soferno B "'was a-beatin' up the riddim with a fire / 'im comin' down his reggae reggae wire."
The music seems as complicit in the violence as the perpetrators: "It was a sound checkin' down your spinal column / A bad music tearin' up your flesh." The sound is an instigator, a bad vibe, a dread-heavy omen. The young dub acolytes seem bewitched: "the rebels dem start a fighting / De youth dem just tun wild, it's / War amongs' the rebels."
By 1978, Johnson had struck a deal with Richard Branson to release an album of his poetry on the Virgin reggae subsidiary Front Line. To deliver his messages in a modern, accessible format, he formed the group Poet and the Roots with reggae producer Dennis Bovell.
In the context of the resultant album, Dread Beat an' Blood, "Five Nights of Bleeding" functions differently to its prior incarnation as print poetry – it becomes its subject. Amidst a slinky, stalkerish skank that elicits the simmering heat and hormones of a sound clash, Johnson's proclamations of "Madness, madness, war" scan like grave pleas for sanity as carnage erupts around him.
The track largely depicts music as a corrupting, evil force fuelling the fights. In 2017, it feels a little weird to hear a voice of black consciousness outlining" a cause-and-effect relationship between music and black-on-black violence – a nasty stereotype that has haunted black music from the days of backroom boogie-woogie to the London grime bans of the 2000s and the Metropolitan Police's current, controversial crackdown on bashment.
"Five Nights" resists any obvious moralising or commentary, though, offering straight-up social reportage. The next track on Dread Beat an' Blood – "Doun De Road" – goes further. Here, the "violence of the oppressor" is "running wild" and the "National Front is on the rampage," so "violence is damming up inside" of the black youth. This pent-up fury ultimately finds an outlet in the mindless destruction of one's own community: "You turn on yer brudder and you lik im and you lash im and you stab im and you kill im and the violence dammin up inside."
Dread Beat an' Blood would later read as a premonition of the 1981 Brixton Riots – a pressure cooker of rage and racial injustice that finally exploded. In 1982, The Spectator claimed that Johnson's deliberate, political use of Jamaican patois and phonetic spelling had "wreaked havoc in schools and helped to create a generation of rioters and illiterates."
By 2002, Johnson was one of only two living poets ever to be honoured with a Penguin Modern Classic collection. Now, he is regarded as "an alternative poet laureate," the first man to give a voice in verse to black British youth, and an expert chronicler of the black experience in Britain.
Linton Kwesi Johnson still lives in Railton Road, Brixton, his home for the past 55 years. To the locals he is affectionately known as "Mr. Johnson," or simply, "Poet."