Shed on Confusing Fans and Mining the Past
The shape-shifting German producer discusses his "final experiment" on Red Bull Radio's First Floor
René Pawlowitz has assumed many monikers over the years, but few of his projects inspire the kind of reverence that greets his work as Shed. With a new album, The Final Experiment, arriving on Modeselektor's Monkeytown label, he spoke with Shawn Reynaldo on Red Bull Radio's First Floor about the motivations behind his latest LP and why the music of his youth continues to be his biggest inspiration. Check out an excerpt of their conversation below and listen to First Floor on Red Bull Radio here every Thursday at 1 PM EDT.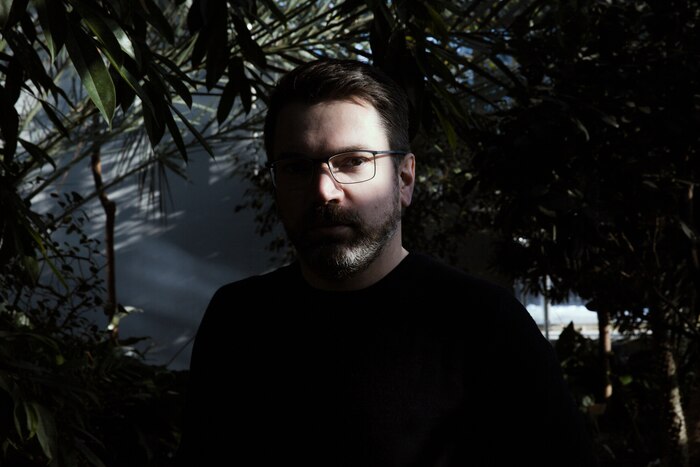 You have a new album coming out this week called The Final Experiment. I know you had a song on the last album called "Final Experiment" and you also have a label with the same name. You've been releasing material under that name for a few years now. Does the name have any particular meaning or an extra meaning now that it's attached to one of your albums?
I don't think so. No, it's more like playing around with this term. As you mentioned, there was a track called "Final Experiment" as well as this small label called Final Experiment, so it's confusing to people.
Why do you like to confuse people, especially your own fans?
The people should listen to music. I don't like it when people are into music because of an artist, because they like the artist. I would like to have that people are into music – not because of me, but because of the music. That's the reason.
Listening to the album, the one thing that stood out to me is that there's almost nothing in the way of four-to-the-floor kick drums on it. Now, Shed albums have never been particularly focused on the dancefloor, but did you purposely try and take this one away from straight-ahead techno?
Yeah, I think so. I would like to listen to this album next year or in ten years. Sometimes when you have too much 4/4 beats on an album, it's getting boring in the end. This 4/4 thing makes it for a dancefloor, not for listening at home. I mean, sometimes it's also good for having hard drums at home, but I would like to have an album that's timeless.
You've said repeatedly over the years in interviews that you don't take music that seriously, and you aren't doing anything particularly new. When this album was announced, the press materials said that the record links you to Ryuichi Sakamoto, Brian Eno and Carsten Nicolai. These are some pretty influential names. Are you wanting your music to be taken more seriously these days?
[Joking] Yeah, you should take it very seriously. No, I don't know. To link me to these names, it was a small surprise to me, too, to get a release sheet having these names on it, because actually these guys are not my idols. I think that the label, maybe they see a link to that kind of music.
So those were names that the label came up with when they listened to the album.
Yeah, they maybe see this link. It's okay, it's okay. It's not that bad.
I'm always trying to restart everything.
You've always done your own thing when it comes to releasing music, but your last album did come out on 50Weapons and you had a couple of 12"s for that label. Were you disappointed when 50Weapons came to an end?
Not at all. No, no, I have to say I'm always trying to restart everything. That's also the reason for doing a lot of labels like Wax or Equalized and Power House. It's okay. It was always very successful, but at a certain point [with each project], I think it's good to finish it and to start something new before you get into [feeling] like it's work. At the end of 50Weapons, I thought that was a good point to get a break from this label, and also from this kind of music, and to think over what's next.
Well, 50Weapons was run by Modeselektor and your new album is on Monkeytown, which is also run by Modeselektor. I know that you're old friends, but is there any real difference between doing an album for Monkeytown and an album for 50Weapons?
Actually, yeah there is, because Monkeytown is much bigger than 50Weapons was. There was this Moderat album last year and they are really successful. It was really successful. I was on tour with them. The first part of the tour I played some live shows with them, was supporting them. Monkeytown is much more... It's not techno. It's more open. The audience – I think that the people who are buying Monkeytown records are not the same people who bought 50Weapons stuff.
Is there any chance we'll see a proper Head High album at some point?
Yeah, hopefully. Definitely, I'm on it.
You've spoken many times over the years about how your music is largely inspired by the music you heard when you were a teenager and a young man, stuff that came out 20, 25 years ago. As you get older and move farther and farther away from those years, does it get more difficult to reference that particular time in your life?
No, I don't think so. It's still made the deepest impact. This kind of music is still there. There were a lot of other things going on later and before that, but this kind of music, especially this UK hardcore sound, that's still there. I'm still buying records from that time, but I don't buy any gabber records anymore from Rotterdam. That was the same time. This UK hardcore stuff and also this electronica stuff, like Aphex Twin or Autechre, Global Communication stuff, that's still there. I still feel it. This was a special time for me because I was young and the [Berlin] Wall came down.