What Is Funk Proibidão?
Amaya Garcia traces the tumultuous evolution of Rio de Janeiro's explicit and socially conscious sound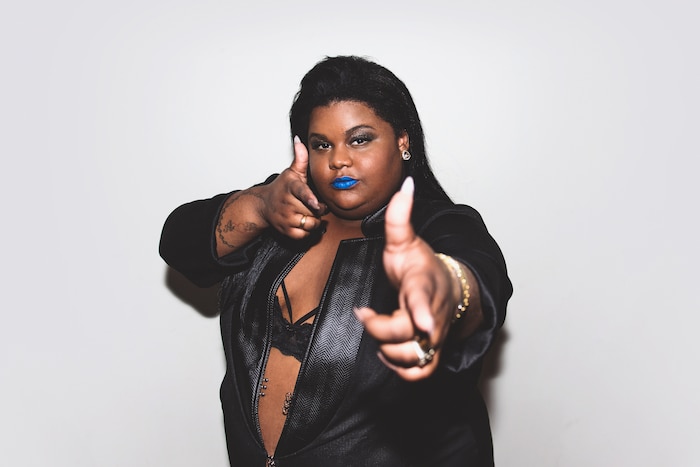 Whether it was samba at the beginning of the 20th century, bossa nova and lambada in the late '70s or tecnobrega in the late 2000s, Brazil's omnivore culture has seen its musicians take outside musical influences as wide-ranging as American funk, hip-hop and European techno and turn it into sounds that are inherently and undeniably Brazilian. Among the most popular genres of music to emerge from Brazil is funk carioca (funk from Rio de Janeiro), a sound born in the city's favelas almost 30 years ago.
The hyper-tropical, Miami bass-inspired, Candomblé drumming-heavy music has become the sound, voice and war cry of poverty-stricken neighborhoods with funkeiros (what funk musicians and fans call themselves) functioning as modern day raconteurs, telling stories that illuminate life in the carioca hillsides. "Funk music was a statement of Afro-Brazilian identity, as well as a struggle for cultural rights. It was the only opportunity for the oppressed to raise their voice and sometimes it still is," Mano Teko, the president of APAFUNK, a watchdog organization for funkeiros rights, explained in an interview with the music website Sounds and Colours. Angering police, government, lawmakers and well-to-do citizens in the process, funk carioca has become one of the most intense and interesting exports from across the country's rich musical history, transforming itself into many offshoots like the romantic funk melody, the sexually charged funk putaria, the socially conscious funk consciente and the most polarizing subgenre of all, funk proibido.
Proibidão is dirty, in an explicit way, but not necessarily sympathetic to violence or criminality.
Funk proibido or proibidão, which means prohibited funk, has been described by the Brazilian mainstream press as dirty and sympathetic to crime, revering factions like the feared Comando Vermelho. Proibidão is dirty, in an explicit way, but not necessarily sympathetic to violence or criminality, and, unfortunately, definitions like these end up perpetuating the criminalization of a culture born, raised and exported from some of the most dire social circumstances. In the Sounds and Colours interview, Mano Teko argued: "The texts are not an ode to violence but simply a record of the daily reality in the favelas. Does a news reader not do the same? And does he get punished? The truth is that the municipality bans funk because they are afraid of its power. Funk is a form of protest, and in the favelas any form of protest is forbidden."
Proibidão is all things to everyone, elusive in definition. But it's clear the history of proibidão is intrinsically linked to the origins of funk carioca and to the Brazilian government's hostile takeovers of the favelas.
Carlos Palombini, one of proibidão's most prominent historians, puts the birth of funk carioca around 1989 with the release of DJ Marlboro's first LP. DJ Marlboro apresenta funk Brasil signalled the birth of the first Brazilian-born electronic music genre, derived directly from the African-American funk and Miami bass imported into the country by traveling DJs. Originally, the basic characteristics of the funk carioca sound, and by extension proibidão, were improvised vocals (sometimes battle-style) supplied by one or two MCs over basic vinyl samples of DJ Battery Brain's "8 Volt Mix," arguably one of the most sampled beats in American popular music (see Parliament-Funkadelic, Janet Jackson, Indeep and, hell, even Fergie). After sampling, bending and remixing "8 Volt Mix," in 1998 DJ Luciano added capoeira, candomblé and maculelê drum samples to the 808 bass and called the rhythm "tamborzão," creating the definitive funk carioca sound that would dominate clubs in the Americas and Europe for years to come.
Funk carioca and proibidão are performed in jam-packed, sweaty bailes funk or fluxos on weekend nights, up several flights of stairs into the center of the favelas. The MCs invited by the soundsystems who run the parties, like the famous Furacão 2000, Chatubão Digital, Cash Box and Pitbull, to name a few, often use call-and-response with partygoers to get them ready for action. Proibidão was born inside this system in 1995 with MCs Júnior e Leonardo, from the Rocinha favela, giving a masterclass to listeners about machine guns, grenades and assault rifles on "Rap das Armas," the first funk song officially called "proibido." The song proved to be durable, with MCs Cidinho e Doca, from the Cidade de Deus favela, turning it into a hit in 2008 with its catchy, melodic refrain "parapapapá-pa-pa-pa-papapá." The jury is still out on whether either of the versions seek to criticize the violence in the favelas or glorify it. Either way, for most of the proibidão MCs, what they're singing is truth.
After the "pacification" of the favelas, the fluxos died down and funk carioca moved in different directions.
"We sung what the communities wanted to hear," Mr. Catra, former hardcore proibidão MC, once explained to XLR8R. "Proibidão doesn't talk only about drug lords. It also addresses issues of corruption, the dissatisfaction of poor people – it's about reality." The 2008, Diplo-produced film, Favela on Blast, extensively documented the conditions that bred the fluxos in the favelas, a few years before the UPP (Unidade de Polícia Pacificadora), or pacifying police, violently took over Vila Cruzeiro and Morro de Alemão, two of the most "problematic" slums. In an aside with unidentified local youths who were talking about proibidão, they describe it this way: "In our local radios, they're trying hard not to play proibidão. But anyway, fuck it, it's released outside on the records and it becomes a hit. Proibidão teaches you how to live on the streets. They say the truth anyway. They say what the fuck is happening here."
Major funk artists like Menor do Chapa, MC Orelha, Mr. Catra and MC Tovi were deemed proibidão and, after the police takeover of Morro de Alemão and Vila Cruzeiro in 2010, fluxos were criminalized and public performance of funk carioca was all but prohibited through several laws imposing heavy fees on permits, the use of security and metal detectors in venues and strict closing times. One of the most publicized cases of proibidão musicians being indicted by the police were those of MCs Frank, Max, Tikão and Dido e Smith, arrested under vague accusations of illegality concerning the distribution and performance of proibidão.
Carlos Palombini has written extensively on the matter in his paper Proibidão em tempo de pacificação armada ("Proibidão in Times of Armed Pacification"), documenting the complicity of Brazilian media conglomerates like Globo and the city government in making an example out of funkeiros. After the installation of the permanent police units in the favelas, MC Tovi and DJ Diogo released the now famous "UPP não entra aquí" ("UPP, Don't Come In Here"), denouncing police presence and violence in the favelas. Soon afterwards came MC Dido with the even more combative "UPP filha da puta, saí do Borel" ("UPP, Sons of Bitches, Get Out of Borel"), for which he was indicted and prohibited from singing.
After the "pacification" of the favelas, the fluxos died down and funk carioca moved in different directions. While the fight continued in Brazil, M.I.A. and Diplo hit it big internationally with "Bucky Done Gun," and labels like Man Recordings in Germany created compilations introducing the style to American and European audiences. Deize Tigrona, a conscious funk and putaria MC, travelled around the world performing her feminist take on the style. DJ Marlboro started pushing the more agreeable style funk melody, and according to Palombini, proibidão moved from using predominantly tamborzão to using beatboxers for their rhythmic base.
Still, defining proibidão remains a difficult question. "There is no one consistent definition, I think," explains Wolfram Lange, music researcher and founder of the Sound Goods blog and current resident of Rio de Janeiro. "For sure, depending on the police department, they will have different definitions of it, because it depends on what they're investigating. Often, it depends on some words and what palavrão [sexually explicit or violent language] is used." Since funk is pretty popular around Rio de Janeiro and artists that were formerly only heard in the fluxos or bailes funk in the favelas have crossed into the popular conscious, MCs like Valesca Popozuda (formerly of Gaiola das Popozudas), Ludmilla and MC Catra have created clean or "liberadão" versions of prohibited funk. "An interesting point regarding proibidão and light versions is the big summer hit in Rio, 'Deo Onda' by MC G15," Lange explained. "The probidão version has a refrain that's literally translated to 'my dick loves you' and the MC made a light version saying 'my father loves you.' In [Brazilian] Portuguese, it's only one letter that changes the whole sense of the refrain, but everyone knows what it actually should be like."
Lange went on to explain that, in some instances, proibidão has been used as a marketing tool, as the term has an undeniable, hard-earned street cred that money can't buy – it's more underground, with a touch of danger. "Maybe there are people trying to sell proibidão or calling it that even if it's not, at least from a criminal or police point of view," Lange says. "They try to sell it that way because maybe it will attract a big audience. So, maybe the toughest proibidão tracks you won't find so easily on the internet or registered websites (like Palombini's proibidão.org), where you know who's behind the page."
Both funk and proibidão – styles which are nearly indistinguishable in terms of sound – have radically transformed over the years, including subtle changes to the rhythmic base, the sampling of American Top 40 hits (which is common in other types of Brazilian electronica such as tecnobrega) and its evolution into other styles such as neo-baile and arrastão. International giants like Leo Justi and his Heavy Baile label, which has released music from Tropkillaz and MC Carol, have upped the ante not only in terms of production but content, too.
MC Carol, for example, is an Afro-Brazilian feminist whose music not only aims to move a crowd, but to educate them about violence against women in the favelas, and to shatter the strict beauty standards for women that reign in Brazil and all across the Americas. One of her most celebrated tracks, "Não Foi Cabral," has been analyzed by university professors. (It prioritizes the narratives of indigenous peoples and contests the notion that Brazil was "discovered" by Pedro Álvares Cabral.) The Tropkillaz and Leo Justi-produced track, "100% Feminista," with its heart-thumping bassline, features MC Carol and Karol Conka rising up against the patriarchy.
Since the birth of funk carioca, funkeiro culture has been consistently discriminated against, segregated and criminalized. And, like samba, forró, hip-hop and most of the music coming from minority communities or impoverished regions, it was eventually celebrated by the government as well: In September 2009, the government adopted the slogan "funk é cultura" – asserting that funk is indeed part of Brazil's cultural heritage.
The slow recognition of funk's significance within Brazil is a reflection of the music's persistent presence and influence, while its continued reinvention makes it a genre poised to keep the world shaking its ass one hair-raising beat at a time. Funk has come to shape not just Brazilian electronic music but artistic communities worldwide in sound as well as attitude: melodic, conscious, profane, prohibited and – for now – rightly embraced.