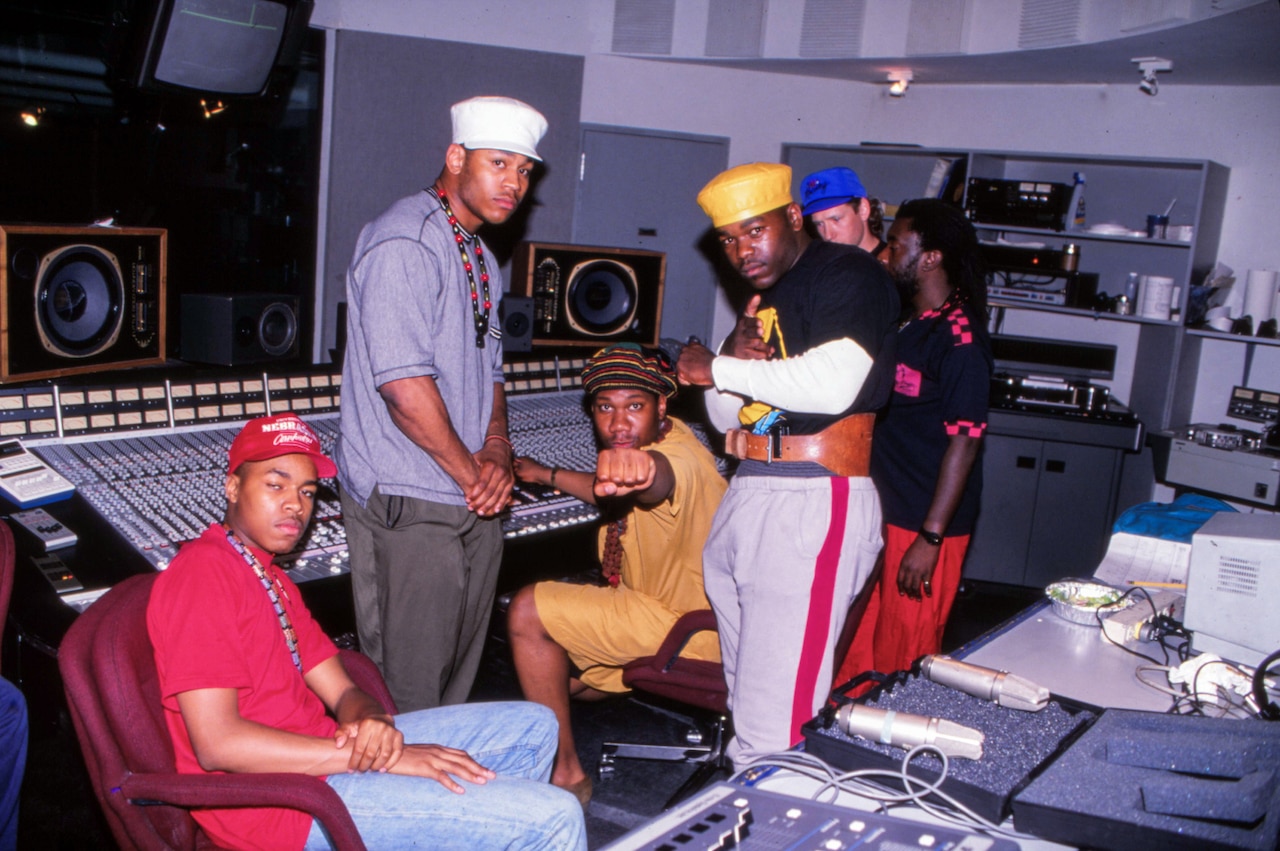 Power Play Studios: An Oral History
The definitive story of the underdog New York studio that shaped hip-hop
New York hip-hop's classic '80s-'90s years are exhaustively but rightly celebrated as a gilded age of creativity – a halcyon period of inspired competition and accelerated vocal, lyrical and technological progress that yielded some of the music's most influential artists and recordings. Culturally and commercially, then still-grimy Gotham was hip-hop's undisputed capital, and its recording epicenter during the most glowing of these golden years was a fittingly unpolished outpost in Long Island City, Queens called Power Play Studios.
Tony Arfi was a telephone technician/journeyman rock drummer ready to retire his sticks when he took a flyer on a space in an industrial section of his home borough, about a ten-minute drive from where he grew up in Astoria. He quietly opened Power Play Studios in April 1980 on 30th Street, buying ads in the Village Voice to land his first bookings. However, within a few years the studio would secure its spot within the music industry as the go-to place to record and mix hip-hop, riding rap's rising trajectory and siring essential recordings by a fleet of the era's finest artists: Eric B. & Rakim, KRS-One and Boogie Down Productions, Salt-N-Pepa, EPMD, MC Lyte, Biz Markie, Kool G Rap & DJ Polo, Redman, LL Cool J, Queen Latifah, Kid 'N Play, Nice & Smooth, Main Source, Heavy D & The Boyz, Organized Konfusion, Grand Puba, Big L and many, many others.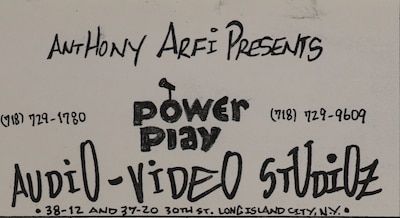 True to its name, Power Play's output packed a distinctive sonic punch. Arfi's propensity for acquiring the latest studio gear certainly kept his outfit steps ahead of the competition across the river in decidedly more glamorous (and costly) Manhattan. But Power Play's unheralded heroes were its exceedingly talented engineers, the vital pieces of the studio puzzle that regularly facilitated the ideas of their young clients, mid-wifing their delivery as finished tracks. They were led in age and experience by Patrick Adams (who was by that time already a legendary producer of sweet soul and disco in search of his career's second act), and in all-around technical wizardry by the perpetually in-demand Ivan "Doc" Rodriguez. Rounding out this venerable corps were the likes of Elai Tubo, Anton Pukshansky, the late Yianni Papadopoulos, Norty Cotto, Chris Conway, Al Machera, D'Anthony Johnson and others.
Super-producers Hurby "Luv Bug" Azor and Joseph "Pal Joey" Longo got their start at Power Play as interns/second engineers; icons like Teddy Riley, R. Kelly and Nas cut some of their earliest tracks there. With savvy artist/producer/sometime studio manager Spyder-D brokering deals and keeping an eye out for new talent, Power Play stayed a vibrant hub of activity – a haven for technical innovation and the breeding ground of hits that advanced hip-hop well beyond anyone's expectation.
It was an historic run, until it wasn't. Here, as told by a few of the folks that were there, is Power Play's story.
"Lay it down at Power Play, all the suckers are taught / Once again, the tactics of original art." – Boogie Down Productions, "Ya Slippin'" (1988)
Tony Arfi
Power Play Studios owner
Tony Arfi
I played in a band from '74 all the way up until 1980, and that's when I met a guitar player friend of mine who was going to be opening up a rehearsal studio in Long Island City. He called me up and says, "Why don't you come down, check the place out, see if you want to do something with me?" So I went down there and we made an agreement that I would sublet half the space and I would build a recording studio. I worked at the World Trade Center back in '78-'79 and I had a union job, and I was able to get loans to start the business. We did everything on a shoestring budget. There wasn't a lot of money involved, but we were able to build a room. And we floundered, I'd say, for the first two-and-a-half to three years.
Patrick Adams
Producer/Arranger/Songwriter; Power Play Studios engineer
Patrick Adams
It was an odd place [for a studio].
Spyder-D
Long Island City late at night looks like a scene for a gang war getting ready to happen. It's depressing.
Tony Arfi
[We booked] mostly local bands... One day this guy called me on the phone and asked me all these questions about the studio, and it was like midnight and I was just ready to go home. He goes, "I happen to be in the area. Can I stop by and see what you have and just look at the studio?" I said, "Alright, fine."
So he came by, looks at the studio and sees I have a Shop-Vac vacuum cleaner hanging out in the room. So he says to me, "Does that thing work?" So I said, "Yeah. Why, what's the matter? Is the studio dirty or something?" He goes, "Oh, no, no. I want to mic that and put it on the recording." I said, "What?" He said, "Yeah, I want to mic that vacuum cleaner with an SM57," which was a microphone that I had. So I said, "Well, alright, if you really want to."
So turns out this guy is Rick Rubin. Before Rick ever got started with anything, he was a punk rock guitar player. And he brought these guys in, like three or four days later. This was his punk band [Hose]. We recorded all the tracks, recorded that noisy vacuum cleaner, which he blended in to the music. I recorded the tracks with the noise reduction system to try to keep the noise down. So after he played back one of the songs, he says to me, "Oh, you have [noise reduction] on there?" I said, "Yeah." He goes, "Well, take it off." I says, "Well, if you take it off it's going to be really noisy." He goes, "Good, that's what I want." I said, "Are you going to put his record out?" He said, "Yeah, we're putting it out." I said, "Do me a favor: do not put my name on this record – because you're telling me to do everything that I was taught not to do as far as making a recording."
The next time I heard from Rick Rubin, he had [T La Rock and] Jazzy Jay and he did "It's Yours," which turned out to be his first huge hip-hop record.
Rick Rubin
Def Jam Recordings co-founder; producer
Rick Rubin
Power Play was where we recorded the Hose record, and it was really cheap. It was $45 an hour, and we made "It's Yours" in, like, three hours.
T La Rock
I was wondering, "Why are we recording in Queens? I'm from the Bronx and Rick's from Manhattan." But it was my first record – first everything – so I just went ahead.
Jazzy Jay
["It's Yours"] was never bass-y enough for Rick. We were on a shoestring budget, so we were in the subpar room where every time you touch something it goes [makes grinding noise]. If the bass went up too much it would vibrate something and a wire would short. Rick was like: "More bass." I said: "Look at the meters." They were supposed to do this [gestures meters moving short distance], but they were like this [gestures huge distance]. It wasn't coming down right from the beginning. It was [imitates intro of "It's Yours" with meters in the middle, then moving sharply to the right]. "Dude, we can't use more bass." "Got to have more bass."
I don't think anyone wanted to play that song. A year later it blows up on the scene.
Tony Arfi
Aaron Fuchs [of Tuff City Records] lived in Queens and my studio was in Queens. So he started recording at my studio. We were like his home. And he brings in Davy DMX, and Davy did that record "One For The Treble." Once that record hit we were getting calls from every new hip-hop artist that wanted to get that sound, but no one was doing it.
I had all the toys – I had the LinnDrum, I had the DMX. I invested a lot of money not just in the studio, but in the auxiliary equipment that people needed to produce. That was the big difference between us and all the other studios. They just had microphones and a piano. They didn't have many of the synthesizers or the samplers or the drum machines or all the other stuff that we had. The other studios wouldn't have turntables. I bought two Technics SL-1200s and kept them at the studio. Everybody started coming to us because of all the extra equipment.
Spyder-D
Hip-hop artist/producer; Power Play Studios manager
Spyder-D
Davy DMX, who is probably my dearest, oldest friend in the music business, brought me [to Power Play]. At the time it was an 8-track demo recording studio. It wasn't really a full-fledged recording studio yet. They had some decent equipment. The first record I did in [there] was DJ Divine, "Get into the Mix." "Get into the Mix" was an instant hit. They couldn't keep them on the shelves in New York.
It was then when Tony Arfi and I had a deep conversation. Alan Scott Plotkin [engineer on "Get Into The Mix"] actually ended up becoming a pretty famous engineer, but he was more rock-oriented. I told Tony, "Yo man, I know a couple of cats, couple of DJs, that also know audio engineering, and all they'd have to do is come in here and learn the system. You ought to think about expanding and making this a rap-based studio. That's what everybody's making now. That's what the companies are giving up the budgets for is hip-hop." He took what I said seriously, and after "Get Into The Mix" came out they started building the A room.
Tony Arfi
Spyder and I became like brothers from another mother, where he and I were doing stuff. He managed the studio on-and-off. Spyder definitely helped me in all areas of the studio – with clients, with deals.
Spyder-D
I brought in DJ Doc AKA Ivan Rodriguez [as an engineer]. I also brought in Elai Tubo, who was a DJ over at the Encore, which was kind of like Queens' Disco Fever.
Elai Tubo
DJ/Remixer; Power Play Studios engineer
Elai Tubo
DJs were becoming important for record labels, and I was mixing different people's records in the studios and getting a reputation for that. One of the first records I had done was [Vaughan Mason & Crew's] "Bounce, Rock, Skate, Roll," and that ended up going gold. I think in one month, [a lot of my] clients were using Power Play, and so I ended up being in [the studio] maybe three or four times within that span. Spyder-D introduced me to Tony and we hit it off right away. I didn't have the funds at the time to go to school and be a recording engineer. Tony came to me after one session and said, "Hey, would you be interested in becoming a recording engineer?" I jumped at the opportunity, and that's how the link was made for me being in Power Play.
I was so passionate about engineering that there were times where I would be in the studio and I'd be trying to figure out, "How does this compressor work?" Or, "What is an EQ?" I would be working, and Tony would leave me in the studio and lock the door and come back the next morning, and I would be still in there trying to tinker and figure things out.
Tony Arfi
Right around that time, Spyder was talking to Marvin Schlachter over at Prelude Records. Marvin and Patrick Adams were old buddies. They did a lot of records together back in the day.
Ivan "Doc" Rodriguez
DJ/Producer; Power Play Studios engineer
Ivan "Doc" Rodriguez
Patrick Adams is like an R&B god. In the late '70s there were articles where they called him "The King of Disco." Patrick Adams is a genius.
Elai Tubo
I was in awe [of Patrick], because I was a DJ and I had been playing all his records from Black Ivory to [Musique's] "(Push, Push) In The Bush."
Tony Arfi
I don't know if you know this about Patrick, but when he was a millionaire, when he was at the top, he almost killed himself. He did so much cocaine that he had to have all this blood transfused.
Patrick Adams
I never went to Studio 54 – surprise, surprise – but I sure lived the lifestyle, because that's what the lifestyle was at the time. I wound up one day sitting in my living room and I guess I had a minor stroke, and I lost all feeling on one side of my body. Fortunately, there was a young lady with me at the time and she called an ambulance, and I'm in the hospital. Next day they're telling me, "We really don't know what's wrong with you." It took them two or three days and they came up with TTP, thrombotic thrombocytopenic purpura. Over the course of three weeks, they replaced all of the plasma in my blood. It was like ten pints each time; they did this ten times. I used to call myself a vampire for real, because I had like 100 pints of other people's plasma, so I am grateful to 100 people on this planet.
It was about a year of rehabilitation and I didn't do very much musically during that year. It was a very low point. I have to be grateful that Marv Schlachter did what he did.
Tony Arfi
When I met Patrick, I met him at the office of Marvin Schlachter. He sat me down, and Patrick, and said, "Look. I think you guys should get together. Patrick, this is Tony. Tony, this is Patrick. You guys can help each other. Patrick has... no money. He's got nothing. He's got a coat on him, that's it." And we're struggling, but slowly succeeding, becoming the biggest hip-hop studio in the world.
It was probably the greatest hip-hop studio in history.
Patrick Adams
Tony Arfi asked me if I'd be interested in engineering part-time, because he needed engineers. I saw it as an opportunity to be in the studio on a regular basis. Plus, with all the people I knew, all the contacts I had, it would be good for his business. The thing I brought to the studio was years of experience, because I had been engineering a lot of my own stuff all the way back to [my earliest productions].
What really kept me at Power Play in the beginning was that Tony was sort of an equipment geek. Things like the Publison [IM-90 Infernal Machine], which was a sampler – we were the first in the city to have those things.
Tony Arfi
I was at the AES [Audio Engineering Society] show, and this company called Publison from France invented this sampler that not only could sample, but it could speed up the tempo of whatever you sampled [without changing the pitch]. This machine was $20,000 back in like, 1985. And it doesn't come with an English manual. So we're looking at each other going, "What the fuck are we going to do with this thing?" All the prompts came up in French! So Patrick was like, "I can read French!" I said, "You gotta be kidding me." He goes, "Just give me the book."
Patrick Adams
I had four years of Latin in high school. If you have four years of Latin, you basically can read most of the Romance languages: Italian, Spanish, French.
Tony Arfi
He stayed up all night long and figured out the Publison. No one else on the planet at that time knew the full potential of this machine. Next session, [Salt-N-Pepa producer] Hurby Azor comes in, samples the drum beat, and Patrick speeds up the drum beat but doesn't change the pitch. That was the [new] beginning of all the hip-hop [production], because everybody started coming to us and said, "How the hell did you do that?"
Spyder-D
Hip-hop oriented producers, they wanted to keep people out of their session. They didn't want you to see how they created specific sounds that were like trademarks to their sound. Patrick Adams would show you and teach you like it's his job.
Al Machera
Power Play Studios engineer
Al Machera
I always [remember] this Patrick Adams story where I was helping him out as an assistant on one of his sessions. It was two, three o'clock in the morning, and he wanted to replace the snare in a hip-hop track, and we just couldn't find a snare drum that early in the morning. So he grabbed a bunch of us, went to reception, picked up the file cabinet, brought it in the studio, miked it, hit it with a stick, and we created a bunch of EQ and compressions and he created the snare that he was looking for. The more established engineers, they took us younger ones under their wing and showed us things. That was just absolutely amazing.
Paid In Full
Elai Tubo
What a lot of people don't know is that Patrick brought his musicality to Eric B. & Rakim. When he was recording the Eric B & Rakim album [Paid In Full], he was pitching all the samples that he had so that it was musically in the same key.
Tony Arfi
Patrick is the one that took the bass drum in Paid In Full and sub-harmonized it I don't know how many octaves lower than it was normally. Then he just took it and he brought it down not in volume, but in pitch, and then put that on a separate track and had that boom bass that you would hear kids [playing while] driving in their cars. I mean, when he did that record I was like, "Patrick, this is going to blow people's speakers out. We're gonna get sued. I don't know if this is legal, doing something like this, right?"
What do you think happened? 'Cause of [what he did with] that bass all these kids went out and bought these sub-harmonic boxes. I mean, I wish I would've got a percentage. How many kids went out and bought extra speakers to put in their car, in their trucks so they could hear that "boom, boom"?
Patrick Adams
I encouraged the engineers to gate and compress sounds as they were going to tape. That way you eliminated harmony or you eliminated ambient noises. I was committed to creating the fattest sound possible.
Elai Tubo
When he was working on that album [they] would have a lockout and book the studio for a couple of days. Well, Eric and Ra had missed their first or second deadline for the record label, and they had to meet this third deadline. I had been doing a session in one of the other rooms at Power Play. I finished my session and then Patrick walks in and he says, "Hey Elai, listen: I been working on this album for the last couple of days," he says, "I'm burnt-out, tired. I can't barely keep my eyes open." He said, "Would you finish this for me?" And to me that was an honor, because this was somebody that I admired. So I says, "OK, great." I walked in and met Eric and Ra. Patrick just said, "Listen, I'm going, he'll take care of you."
That night I think they had three songs that had to be finished – vocals done, scratching and mixed – and we just went at it. They were very organized and so I'm just trying to record everything, get everything down so I can start mixing and meet this deadline for a record label meeting at 11 o'clock the next day. Eric is putting scratchin' down, we're sampling it, we're playing keyboards, we're doing vocals, and then when we get to "Paid In Full," I'm in hyped-up mode. I say, "OK, so what are we doing next?" Rakim says, "I gotta go write something." And I'm like, "What?!" And so he goes into the vocal room where there's a piano and he sits down with a pen and paper and he starts writing for about five minutes, and then when he finishes he steps up to the microphone. I hit the play/record button and he started: "Thinkin' of a master plan / 'Cause ain't nuthin' but sweat inside my hand / So I dig into my pocket, all my money is spent / So I dig deeper but still comin' up with lint."
That was the first time that I heard those lyrics. I think [the song] was like two minutes and somethin' seconds and we said, "That's too short. What do we need to do?" And that's when Eric said, "Just play the tape" and [he went in and recorded his ad-lib]: "Yo, Elai. Turn [down] the bass, let the beat keep going..." So [ever since then] when I walk in some place and I say, "Yeah, I'm Elai from Eric B. & Rakim ['Paid In Full']" most people know who it is. I'm immortalized forever on that ad-lib, and I'm forever grateful.
Tony Arfi
Patrick really took a liking, and I think it was mutual, with Rakim. Because Rakim – I don't know if you ever met him – he is the sweetest guy. He is not a bragger or an egotist in any way. He would listen to what Patrick had to say. Two things I think Patrick did for him that I think was insurmountable in terms of getting them where they went: First thing he said is, "You don't have to use [foul] language. There's no reason for you to have to use all these curse words and belittle women and talk about killing the police and all this other crap." [Secondly] he said, "You talk about life as it is, but you don't have to talk about the bad stuff." And for the most part I think Rakim listened to him.
Patrick Adams
Late at night we would have these philosophical talks. I mean, Rakim is a brilliant person, obviously, but I said to him, especially after the first hits, "I want you to think about this." I wasn't doing an evangelical soul searching, soul salvation thing. But I think in my life it may have come from having done "(Push, Push) In The Bush." Over the years I have heard all kinds of stories around "(Push, Push) In The Bush," and not all of them were nice. When you do a record like that and it becomes a big hit, you have no idea the millions of people who hear that and how it affects their lives.
At that point I was kind of sold on that [positive philosophy]. I don't know how much it really affected him. I mean, it's obvious that he didn't do the real negative stuff, so I guess it did have some effect on him. I'm proud of him finding a path that was acceptable to him as an artist and acceptable to the audience where they didn't reject him.
Tony Arfi
[Patrick] absolutely [deserves co-producer credit for his work] and so do a lot of other engineers. I never got involved. Once the door was closed and Patrick was in that room with them, I didn't walk in there to see what was happening. I didn't ask them, "Did you give Patrick a percentage?" Maybe they handed him money at some point and said, "Here, that's for producing it." And he didn't get the credit. Patrick, he's like a kid. I remember he was so child-like when it came to things. In a refreshing way, though, because he approached everything with that child's enthusiasm and openness.
Patrick Adams
I don't think anybody would refute – matter of fact, Rakim would be the first one to tell you – if it wasn't for me that there wouldn't have been a Paid In Full album as it exists today. At the same time, not to take anything away from him or from Eric, I looked at it as a great collaboration, because it wouldn't have been the same if any of the three of us were not part of the process.
Elai Tubo
The person that actually talks to the record company and gets the deal is going to get the producer's credit. But in terms of the logistics of what is going on in that room, especially in hip-hop, the engineer was the centerpiece. And because the budgets were so small, you didn't want to be a jerk and go, "OK, well, I ain't gonna do nothing unless I get so-and-so credit." You know, that type of thing kind of toasts the vibe. I'm saying that to say that the credits, the liner notes on an album, a lot of people look at that as the bible. And a lot of times, that's not exactly how it happened.
Down With the Sound Called BDP
Ivan "Doc" Rodriguez
Tony [brought in] a team of artists that were coming from the Bronx. I didn't know who they were, and it was Boogie Down Productions. They were amazing – raw, real street edgy. KRS, I knew was a superstar from the moment I heard him rhyme.
Marley Marl
Me, Roxanne Shanté and [pioneering hip-hop radio host] Mr. Magic were in the studio and it was a group next door in the next room called Boogie Down Productions. They wasn't really known yet. They was just making demos. What happened, they saw Mr. Magic, and they was so excited to meet Mr. Magic. "Oh, Mr. Magic, could you please listen to my demo, please?"
He was like, "I'll see y'all in a minute." He kind of played them to the left. He was a very arrogant guy, God rest his soul. [Then] he said, "Marley, come with me in the room and let's go hear the motherfuckers' demo."
I said, "Alright." Now, I'm the skinny intern dude. I'm not really holding no weight. I'm just becoming Marley Marl, a little bit of fame. So I walk in the room with Mr. Magic. It's Scott La Rock. It's like a whole mob of Bronx gangster-looking guys and goons. I'm like, "Wow, it's a little scary in here." So we got in the room, we sit down. Mr. Magic's like, "Play that shit." They play the music. Now they're going crazy, they're jumping up and down. Magic's looking at me like, he goes over to the console, shuts it down. "This shit is garbage. Why did you waste my time and tell me to come in here to hear this shit?"
I was like, "Oh, wow." I'm nervous – there's goons all over the place, they're looking at him all crazy, and he just turns around and walks out and I'm stuck in the room with these goons. I'm like, "Well, I guess he didn't like your stuff," and I'm like, "How do I get out of here without getting punched?" [laughs]
I go back in the studio where we're doing our session. Obviously, they're pissed off [next door]. So Magic is like, "I'm out of here, we're done," about 20 minutes later. In my haste of getting out of the studio so quick with them before I missed my ride, I left my prized drum reel [with all my drum sounds]. [Boogie Down Productions] walk into the room we came out of: "Oh, shit. It says 'Marley Marl drum sounds.'" They found my holy grail.
What they did, they went in the studio that very night, took my drum sounds and made a record dissing us ["The Bridge Is Over"]. And got famous.
Spyder-D
I was never able to separate that from fact or myth.
Ivan "Doc" Rodriguez
It could be [true]. I can't say it did or didn't happen... I can tell you, KRS has always been an up-and-up guy. I never saw it happen around me.
Tony Arfi
I was at the studio the night that Scott [La Rock] got shot. So, that I remember pretty vividly. Everybody was flippin' out. They were all waiting for [Scott] at the studio for hours – he never came. So finally they got word from his mother or somebody when KRS called to find out where he was, and they told him that he was shot, he got killed. That was pretty traumatic. So then it was no longer KRS-One and Scott La Rock, now it was just either KRS-One or Boogie Down Productions.
It was rough around the edges, and that was the clientele and that was all of us. It wasn't a pritzy place.
Ivan "Doc" Rodriguez
You know, we all grieved. But [KRS's] focus... It never failed. If anything he was more focused after Scott. His energy was incredible – the writing skill, a lot of what he did in the studio. I don't know, he just got stronger. He didn't fall or let that take him back. I think he just kept using it as an inspiration.
I was highly involved in [Boogie Down Productions' second album] By All Means Necessary. I mixed everything along with KRS-One. There were not many other people involved, so I was able to take control of the reins and make sure the kicks were the way they should be, the cuts, everything. And if you listen to all the KRS albums, that's the one where he mentions the name Doc quite often throughout many songs. One of them being "I'm Still #1" – [which] actually starts with ["DJ Doc – he's down with us"].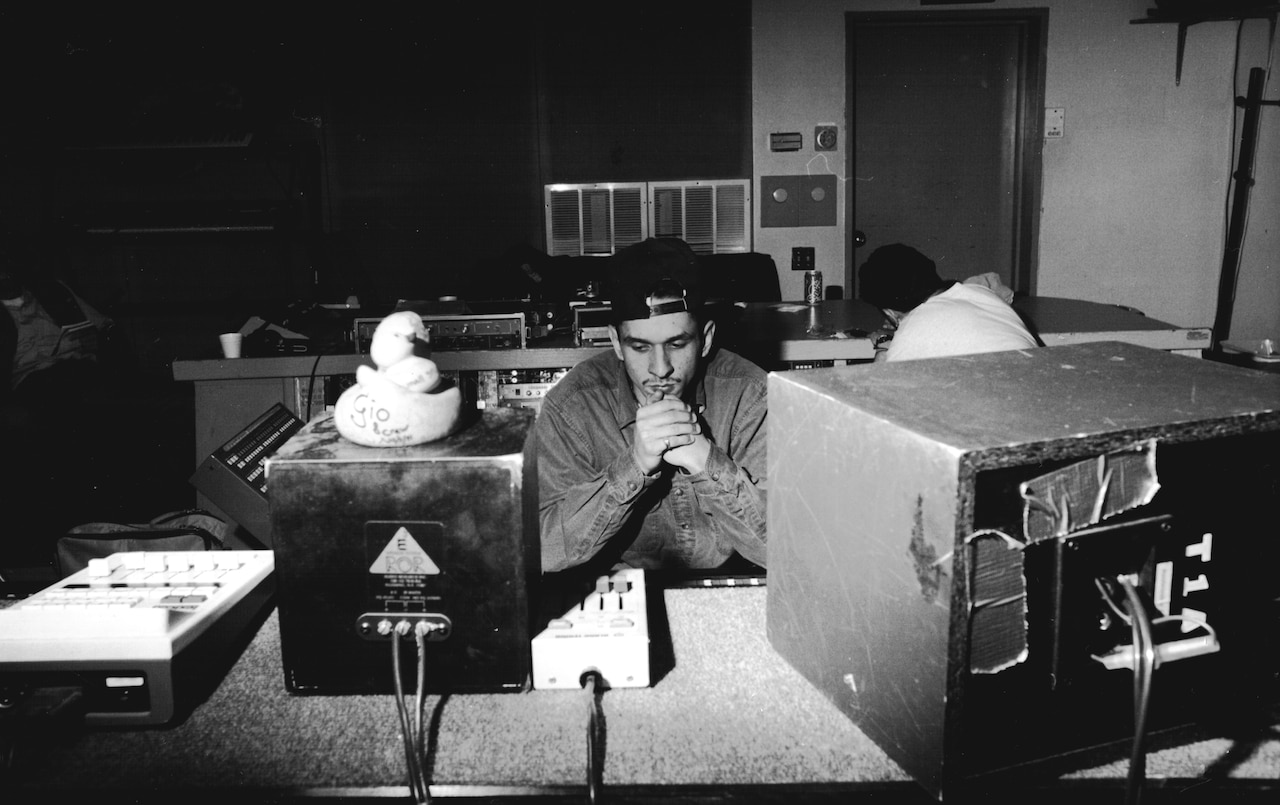 Spyder-D
Everybody wanted DJ Doc [to mix and engineer]: KRS-One, Redman, Biz Markie, EPMD, MC Lyte. Doc brought so many premiere acts into the studio because everybody wanted his sound for hip-hop.
Ivan "Doc" Rodriguez
Everything fell in my lap [because] I was the one that would rewrite the music or clean it up. We used to get stuff on 2" tape that may have come from some other studio that the timing wasn't good. Maybe the audio was rough. It wasn't crystal clear. So we'd have to find ways to repair those issues.
[Biz Markie's] "Just A Friend" was initially recorded somewhere in Jersey, I think. I wasn't there. But when it came to me [at Power Play], I took it apart and that's why when you hear it drop, the low-end on it is monstrous. I had a lot of experience when I went on the road [as a DJ for Boogie Down Productions]. I toured, so I knew what speakers in stadiums sounded like, and I said, "I can use this to my advantage when I mix records." I can make them sound a certain way on a regular stereo or radio AM/FM, but that same song has sub-harmonics, so when it's put through a huge system it's gonna sound huge. And that's why Biz hired me. He said, "I want that double bass that you do for KRS and I want you to do it for me."
[I remember] one day waking up and watching [American] Top 40 countdown with Casey Kasem, and all of sudden Bruce Springsteen gets knocked down by Biz Markie, and that's my song that's knocked him down, "Just a Friend." I was in shock. I'm like, "Oh my gosh, look – we're number one above this guy." A hip-hop song.
Spyder-D
Without DJ Doc, Power Play doesn't become Power Play. It doesn't become home of the hits. It doesn't get 120 gold and platinum plaques. Doesn't happen.
Pal Joey
DJ/Producer; Power Play Studios engineer
Pal Joey
That's Doc's studio, hands-down. He knew the studio the best out of everybody. Real technical, knew the SSL board upside-down, taught everybody the ropes, knew the MCI board as well, knew all the drum machines. Ivan "Doc" Rodriguez is really the man behind all that stuff right there.
Ivan "Doc" Rodriguez
Stereo imaging is huge. What's the sense of having a left and a right if you don't make use of it? And hip-hop guys just didn't have a clue about that. They just wanted things to be loud and pounding and I was a specialist at low-end, but with a lot of clarity. So when you listen to EPMD's second album [Unfinished Business], watch how things move left to right. I created this spatial stereo field in a lot of their songs, and it was kind of to give hip-hop another level of respect in the music scene, because [the music industry] didn't look at hip-hop as a viable music.
Elai Tubo
[Hip-hop] had to compete with top-of-the-line productions that was out there, that had a lot of money, a lot of stuff like that. Some people were hostile towards it, so it had to sonically and artistically compete with, say, a Chaka Khan or Earth, Wind & Fire or whatever. And even though there was a lot more musicianship going on and a lot more money going on [with pop and R&B records], we had to somehow be in the ballpark, so that when the records came on after that, people wouldn't be turned off because they sounded cheap.
Pal Joey
I had a lot of pride then. I was listening to [dance music] and selling that style of music down in the Village at Vinylmania. But [working at Power Play] is another thing. Queens, right there by the projects, we make hip-hop, you know? Hip-hop's in my soul long before house music. I feel like I had the edge on everybody. Everybody was stuck [on] house music, but I was like, "Yo... that's all you like? You have no clue."
Building on Success
Ivan "Doc" Rodriguez
As [Power Play] kept growing, Tony opened a second building with the giant SSL. We used to call it "The Enterprise" 'cause it looked like Star Trek.
Pharoahe Monch
Hip-hop artist
Pharoahe Monch
You opened the doors to that shit and the golden beams of light would come out of it.
Tony Arfi
It took a year to build the room at a cost of $750,000. Got a big 56-input, 48-track SSL [mixing board], put it in there with two Sony 24-track tape machines, all kinds of other gear. I bought out [my partner], and then I went to buy the building. And that's when we had the three rooms.
I would say that for a good six, seven years, the studio was just pumping out hit after hit after hit on so many different levels.
Patrick Adams
All the young, hot producers were coming to Power Play, and Teddy [Riley] would come in.
Spyder-D
Doug E. [Fresh] actually approached me about [bringing in Teddy]. He said, "Yo, my man is real talented. I know you got juice and pull here at the studio." Teddy was only like 18 at the time. I set up the keyboard and all that stuff for Teddy [at the session], and he was basically saying that he didn't need an engineer. I'm like, "Damn, really?" I was already impressed with that.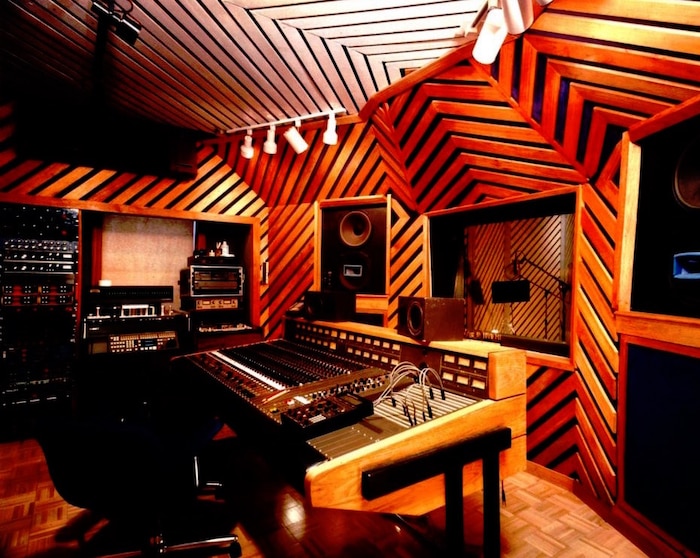 Let me tell you something, man: This is the most incredible recording session I had ever been involved with. Once we strike the tape, Teddy programmed this beat, which was swing. It's basically what became the New Jack Swing. That was Teddy's trademark. This man's hands ran across the keyboard as if it was somehow connected to the keyboard, like the keyboard was an extension of his fingers. Teddy blew me away. I never seen someone come in and just play so instinctively. It was like he had this vibe in his head and it trickled down from his brain into his arms into his fingers, laid onto a 2" tape. It was so in sync with the beat. It sounded like a well-rehearsed band, and it was one man.
He recorded three songs, basically in one take. Not one of those three tracks ever came out. But they got him a production deal with Uptown/MCA, Andre Harrell. The rest is history. Teddy went on that whirlwind from there, like an 18 year whirlwind of nonstop hits.
Elai Tubo
I would say that for a good six, seven years, the studio was just pumping out hit after hit after hit on so many different levels. Independent levels, major label stuff – everybody was just coming in there and doing work. It was nothing to walk in there and see somebody that would have their record on the radio.
Pharoahe Monch
Oh my God, it had such a reputation. Everybody that was heroes to us [recorded there] – from Large [Professor] to Rakim to [Kool] G Rap. The excitement I had when we were able to get studio money and book time there and lock out actual eight and 12-hour sessions... It made you feel like, "Don't fuck around here, because legends have recorded here and you better be on point."
Anton Pukshansky
Producer/Musician; Power Play Studios engineer
Anton Pukshansky
[Large Professor] was coming in after school with his SP-1200. We spent a lot time in the studio teaching each other and both learning as we went. He was teaching me about hip-hop and I was teaching him about recording, production, EQing and compression. I was amazed by his ability to hear something, grab it and match it to something else – change tempos, change pitch, and with no form of musical training whatsoever turn it all into a cohesive musical piece.
Nas was this young kid who would just come in at Power Play and hang around. He was really very quiet and would sort of just be in the background. Large Professor and I did Nas's demo, three or four songs.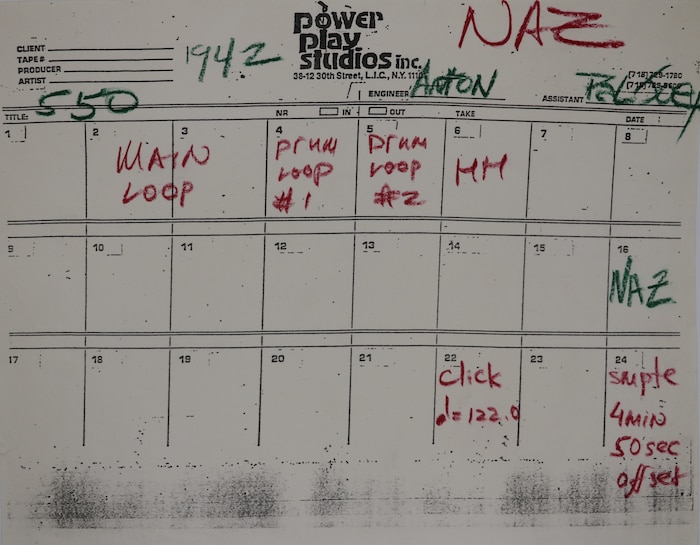 Large Professor
Hip-hop artist/producer
Large Professor
Even when I was offered the vacated studio time from an Eric B. & Rakim no-show session and it was like, "Do something with this time," I knew that I could rely on Nas, because he was no-nonsense with it and we would come out with something at the end of the session.
Anton Pukshansky
We did [Main Source's] "Live At The Barbeque" at four o'clock in the morning. That was a crazy session. I had been working for days straight because we were trying to finish up the album with deadlines and everything. At one o'clock everybody came over to do vocals. Nas took about ten minutes. Literally, he came in, he dropped his verse and he was done.
When we were working with Nas on his demo, he was this really quiet kid who wouldn't say much and then he would get on the mic and, you know, spit fire. Working with Nas on his first album, all of sudden it was a complete change. He was partying a lot and he went everywhere with a big posse. It was just amazing how he went from this quiet, kind of nerdy kid to a rap star. It literally happened overnight.
Bugged Out Days at Power Play
Tony Arfi
Running a studio, especially with these guys, it was more than just running a studio. I had to have some pair of balls, sometimes.
Al Machera
It was rough around the edges, and that was the clientele and that was all of us. It wasn't a pritzy place.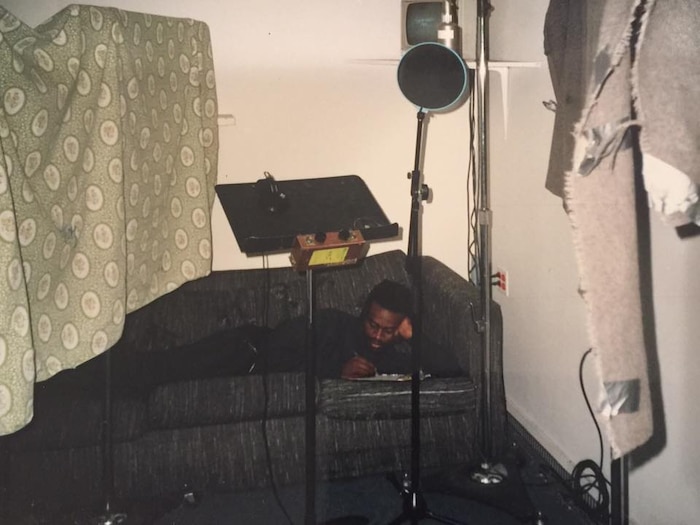 Pal Joey
Kool G Rap would just do a 24-hour lock out. His friends would come in and it was always a bit edgy because they would just put their guns out on the freakin' table, you know?
Tony Arfi
We had a situation where one of our interns, I forget the kid's name, was the intern on one of the Eric B. & Rakim albums, and they were doing rough mixes. So, the session must have closed, they must have went home, and this guy runs himself off the board onto a cassette a rough mix of the album. Eric comes in and he's really fucking pissed. So, I'm like, "What's going on?" He goes, "Your fucking intern made a copy of our record and we're fucked now. Everybody's hearing it and it's not gonna be released yet. You're responsible." He's really putting it on me. So, I was like, "Hold on, Eric." I says, "First of all, I wasn't even here. And if this kid did that, you know, I'll make him give you the tape back."
He had a session booked that night and the kid was on it. So, the kid shows up and Eric and his whole posse, soon as the kid walks in, they put him up against the wall and they said, "You motherfucker. We're gonna fucking kill you. Who the fuck you think you are, taking our music?" Blah, blah, blah. So, they grabbed the kid and they go outside. Well, I ran after them and the kid was running down the block. Don't ask me how I caught him – I caught him before they did. I got the tape from the kid. I says, "Give me the fucking tape and keep running." So he gives me the tape. Thank God he had it on him. And he just disappeared. I never saw him again in my life after that.
Spyder-D
[We were] right up the street from fucking Queensbridge. People start getting robbed late at night. I know you've heard the Fat Boys story by now. Rumor has it they got stuck up in the C Room, which is the big SSL room down the street. They got stripped down to their underwear, and all of their gold – you know, everybody was still wearing trunk jewelry at that time – they got all that stuff taken. They got stuck up, and they was basically in there until somebody came in and opened up the studio the next morning. One of the engineers, same thing happened to him. But you know what? They lucky they didn't get killed. "I don't need no witnesses" – boom, boom, boom, everybody in the back of the head and be done with it.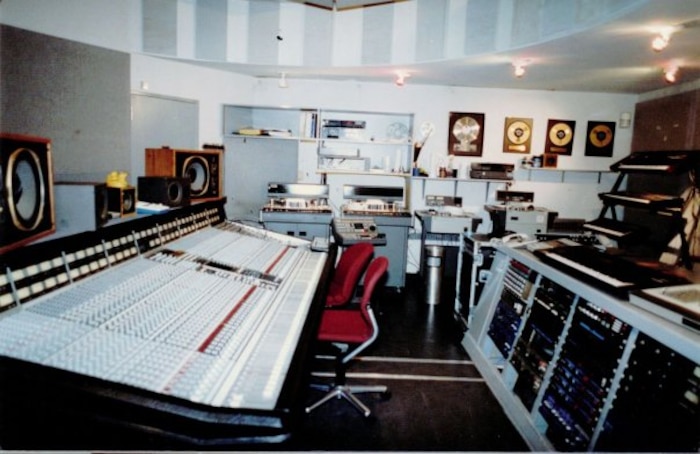 Elai Tubo
The music industry was changing, going through transitions during this time. There was a time when the record companies would pay the studio. Then you would get your check from the studio. What started to happen was that some of the record companies were so late in paying the studio that Tony said, "You know what? We want you to start invoicing the [record label] yourself." It became an industry policy that the engineers had to develop relationships with the production companies or with the record labels themselves. It took responsibility off the studio having to pay the engineers.
I went from a getting a weekly check to learning how to invoice my clients. Then once you start invoicing your clients, the clients are telling you, OK, well, they're not always working in the same studio. They're working all over the place. You would follow where the work was. That's how eventually [you] just move on.
The people that were in Power Play early, like mid-'80s, early '90s, they're stars now. They don't want that drab, warehouse-looking experience anymore.
Patrick Adams
I never told Tony, but I think he understood at a certain point that I was very disappointed. After all that we had been through for seven, eight years, and I watched him go from being a one room, 16-track studio where everything was taped together and held together with spit and gum and glue, to becoming a world-renowned studio with two buildings and three rooms. That I really felt I helped build, because one of the ways he kept his price down was I was the engineer not charging $40-$50 an hour. After working there for seven, eight years and knowing that a lot of the business that was coming in was because of me, I asked him one day, "What about a partnership? What about me having a piece of the studio?" The answer he gave me was, "No." He gave me a reason that I didn't believe in, and I felt at that point, well, now you're just using me.
I was not in a hurry to leave New York, I was not in a hurry to leave Power Play, because I had the run of the place. I used to sleep at the studio at a certain point, and when I wasn't engineering, I could record whatever I wanted. Why would you give that up? But when I [got another offer], plus a brand new apartment, plus the rent is paid for six months, plus, plus, plus; how could I not go for it?
Spyder-D
Me and Tony butted heads a lot of times. I left from '89 to '92, and I was so fucking mad. I was in LA. Tony sent me a bunch of brochures because he just got all the new SSL stuff in, and then he had a clientele list. Do you know my fucking name was not on there? I told Tony, I said, "Tony, I will never forgive you for that. I'm the motherfucker that brought all these names in there, and my name ain't even on there. How the fuck is that, Tony?"
When I came back from LA I went into Power Play to record, because I want to see, "OK, all this newfangled shit y'all got in the three years that I've been gone." My deal was still the same: I come in. Cut a track. Go sell it. Pay the studio off. I was still doing the same things, but this is when Tony was never around. Tony might come in the studio once a week to change the soda machine out or some shit. Other than that, as long as he saw that $150 per hour was getting booked and paid for, he didn't give a fuck. He stopped putting attention to detail into the studio, and was just collecting money. He was taking that money and not putting it back into the studio [anymore].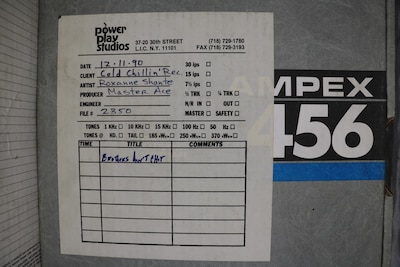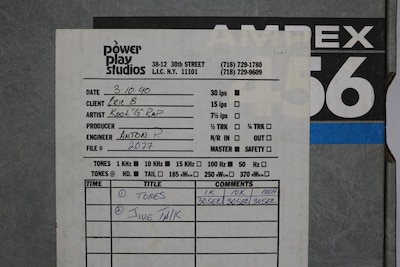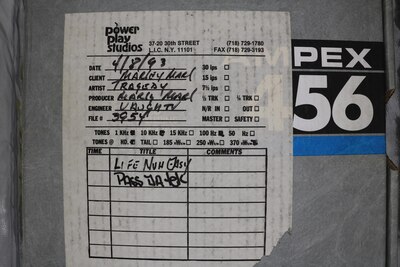 Ivan "Doc" Rodriguez
I saw it change once Pro Tools kicked in. Once Pro Tools kicked in I knew there were going to be some issues. We moved along with the artists, but once folks start thinking, "I can do this at home," and not really caring so much about the overall quality or the final products, you start to lose your clients. After a certain time I left. Once I left, a lot of the groups that were with me left with me, so they were rebuilding from that point as well.
Spyder-D
What started happening to Power Play was studios in Manhattan started matching whatever Tony would get. Now you talking about comparable sound and equipment in a way better atmosphere, with the advent of the Quads [Quad Studios in Times Square] and the other studios. Even D&D became like a carbon copy of [Power Play's] A room. People started going to other studios. The people that were in Power Play early, like mid-'80s, early '90s, they're stars now. They don't want that drab, warehouse-looking experience anymore. They want the bright lights, fruit bowls on the table, go downstairs and order a fucking whatever-you-want 24 hours a day in the city that never sleeps. People were stars now. They wanted to feel like stars. Power Play was cool because everybody was starving at that time. It ran its course, but I don't think Tony saw any of that coming. It caught him by surprise.
After Power Play fell off the studio got desperate and started taking whoever. It gets dangerous when you do that. The equipment was failing because [Tony] was no longer paying a techie to troubleshoot the rooms anymore. Everything was just falling apart. Again, you right down the street from fucking Queensbridge. No stars were coming there anymore. [The clients] were low-budget drug dealers. Everybody [that] sells drugs want to fancy themselves as a producer and shit. These motherfuckers didn't understand the game, and they felt like, "Yo, I ain't happy with my session, I'm not paying for it." It got real dangerous.
Tony Arfi
My next move was I was gonna sell the studio. I figure I'm getting the fuck out of here. I can't make no money, I'm gonna lose it. [When the sale didn't work out] I lingered on as far as I could and then I got out of Queens.
Spyder-D
When Power Play was all but dismantled and wires and everything was all over the floor, I was in there. It had to be like two or three o'clock at night one night. All I was really doing at that point was overseeing the maintenance men coming in there and dismantling shit. The bell ring: "Who the fuck is this?" You could see down on the little monitor. All I saw was one person. I said, "Fuck it." I buzzed him in.
Dude, I'm looking at the monitor. There's at least 15 heads coming up the stairs. I said to myself, "Yo. Might as well curl up in the fetal position now and take this ass whooping." Because these motherfuckers are coming in here to beat down whoever's in here, and steal whatever they can steal. One thing that has always been to my advantage is that I have been everywhere [and people know me]. It was a couple of these motherfuckers that knew me. That had been somebody else, I don't know if they would survive that shit without getting two in the head.
Power Play was the alternative energy source that drove hip-hop music.
Tony Arfi
I let the building go 'cause I had an SBA loan and I went bankrupt. I kept one studio's worth of equipment and I moved into Manhattan. Then 9/11 happened and then youse couldn't get anybody to record in Manhattan; if you paid them a million dollars, they won't come into Manhattan. So that basically put me out, you know?
It was soon after that I just got rid of everything. It didn't pay. What's the sense of going to work every day if you're just trying to catch up paying bills and you're not making a profit? So that was the ending of Power Play as we knew it.
Spyder-D
Here's the really fucking crazy part, and I was so mad at Tony. When Power Play was closing, Tony started selling 2" tapes like $20-25 a pop, because he had hundreds of them in there. When you look at that, that becomes like $15-20,000, you sell them all. Tony did not understand what he was doing. He didn't care what was on the tapes. The reason why? Because he wasn't there when they were getting made.
There was at least three or four Live Squad masters in there. Guess what was on one of them? Biggie, 'Pac and Nas. Are you fucking kidding me? Do you know how much that shit would be worth right now? They were just in there freestyling and shit, but that combination of legends on one track when they were like babies to the game?! Jay Z did some of his early stuff in there. R. Kelly when he was still part of Public Announcement. The list goes on and on.
Tony Arfi
Well, you know what, at the time that it was happening I didn't even realize how big it was and how people really loved what we were doing. I mean, I know we were busy, I knew we were doing a good job. We did succeed musically, but we failed financially.
I'm a people person. I'd say, yes, I enjoyed it. I had a lot of friends, a lot of good times, a lot of good memories in terms of that.
Ivan "Doc" Rodriguez
That studio should have been recognized in awards shows at least a decade ago. It was probably the greatest hip-hop studio in history. You had the greatest staff, and in my personal opinion the greatest artists since then to now. Even if you go beyond Rakim and KRS, you've got Doug E. Fresh; [Stop the Violence Movement's] "Self Destruction" was amazing. You had MC Lyte in there, Public Enemy. It was unbelievable what went through there. But it just didn't get the coverage. The recognition is not there.
Patrick Adams
It's one of those unknown stories. What Tony Arfi built in Long Island City was one of the most important things ever done in the music business. In a sense, Power Play was like the new fuel. Power Play was the alternative energy source that drove hip-hop music. Hip-hop wouldn't be what it is today without Power Play.


Quotes from Rick Rubin and T La Rock are reprinted from Def Jam Recordings: The First 25 Years of the Last Great Record Label and appear courtesy of Bill Adler. Quotes from Anton Pukshansky appear courtesy of Andreas Vingaard and othersounds.com.
Header image © Ernest Paniccioli