Teddy Riley and New Jack Swing: An Oral History
Today, rap is a ubiquitous part of any playlist, popping up in seemingly every subgenre of music that exists, but this has not always been the case. Flashback to the mid-'80s, when rap was beginning to reach a larger mass audience thanks to groups like Run-DMC and LL Cool J. While the earlier iterations of the art form were as silly and loose as they were funky, the genre still was considered a predominantly "street" expression.
On the other side of the spectrum, R&B seemingly was stuck in a circular loop, churning out forgettable fare that failed to strike a chord with many outside of the genre's existing adherents. The "Quiet Storm" format of R&B was dominant, with overproduced, sophisticated and usually slower hits from Freddie Jackson, Peabo Bryson, Anita Baker and Teddy Pendergrass maintaining a strong grip on commercial sales. And then, like a petri dish left unattended, genres began to mix and reproduce, and new art forms arrived.
What started as a local Harlem sound would pervade the American consciousness for at least the next decade.
Enter New Jack Swing, which mixed rap, dance-pop and R&B with trace amounts of disco, soul and rock & roll. What started as a local Harlem sound would pervade the American consciousness for at least the next decade, with New Jack Swing introducing the world to artists like Al B. Sure, Bel Biv Devoe and En Vogue. The genre also breathed new life into acts like Bobby Brown and Janet Jackson, while more established acts from Michael Jackson to Sheena Easton would splash in the pool on certain albums and tracks. Perhaps more than any other, however, it was the Harlem-born artist Teddy Riley whose productions and personal style came to define New Jack Swing, a guiding light in both commercial and critical corners of the genre.
What started as a musical direction quickly seeped into movies (House Party), television (In Living Color, Martin), fashion (Cross Colours) and practically all aspects of the zeitgeist. In this oral history, we track down some of the most important players in the game to get their take on the beginnings, ups, downs, in-betweens and future of New Jack Swing, and the looming influence of Teddy Riley in particular.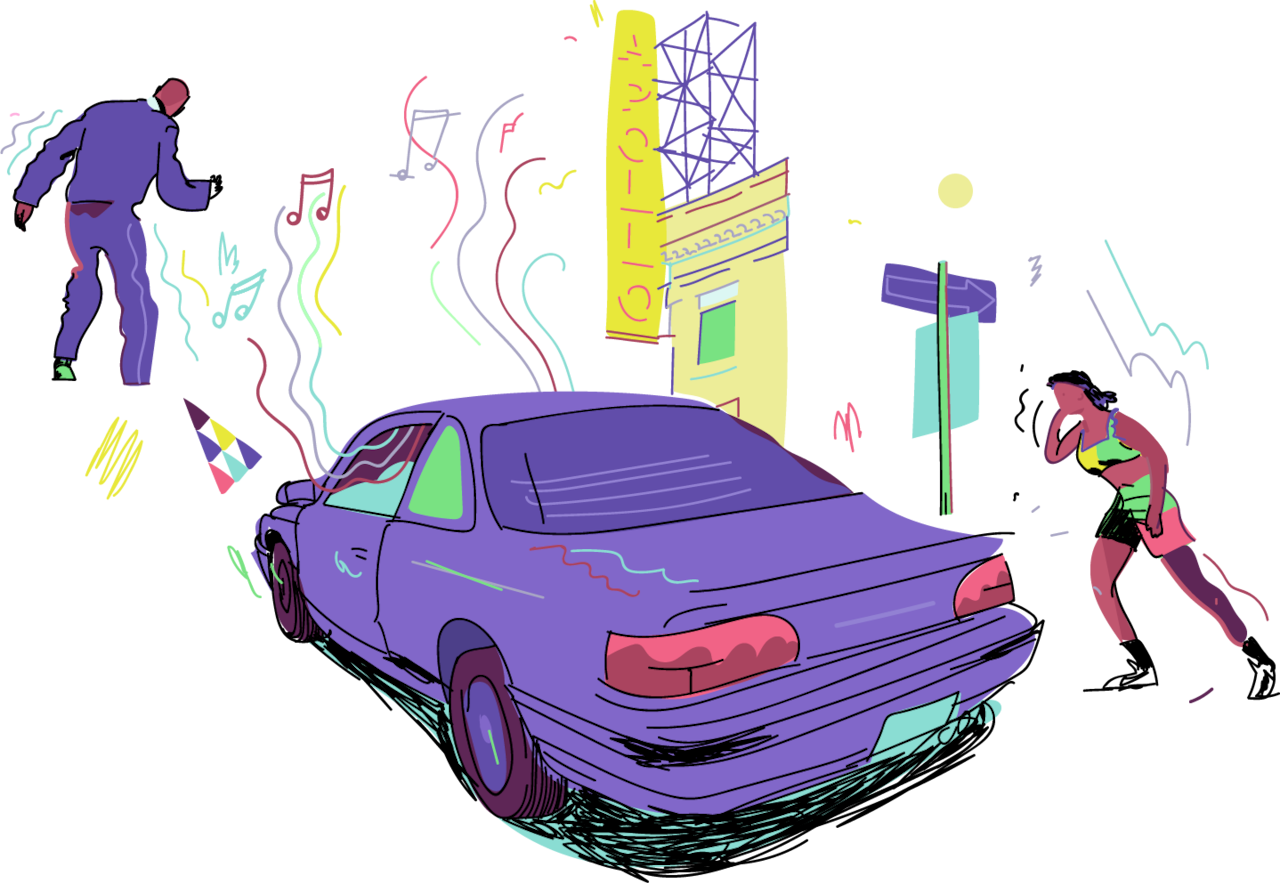 The Pre-New Jack Swing Era
While rap and R&B seem almost joined at the hip today, this was not always the case. In the mid-to late '80s, hip-hop was capitalizing on its first wave of success. R&B, conversely, was not pumping out the hits it once had. The two genres simply did not cross paths, the rap world largely considering itself too "hard" to play in the "softer" R&B pool.
Prince Charles Alexander
Multi-platinum recording engineer and producer
Prince Charles Alexander
There's been a division between rap and R&B from the very beginning, from 1979 on. Rap was a youth movement, and R&B was old music.
Kwame
You gotta understand, at that point radio did not want to play hip-hop between 6 AM and 6 PM.
Prince Charles Alexander
From '79 to maybe '84, you had the first generation of hip-hop. Then around I think 1987, Public Enemy comes in and you get that second wave of hip-hop. It got really hard in '87, so by '90 if you were a rapper, you were a thug... It was a stereotype that rap was thuggish, and R&B was the Temptations and the Four Tops, everybody doing steps.
Hank Shocklee
Hip-hop producer and member of the Bomb Squad
Hank Shocklee
Hip-hop and R&B were in two separate spheres, two separate universes. It was a thing where we just wanted to take the music that we loved from the streets and hear our favorite R&B records mixed with it.
Prince Charles Alexander
Funk music had been obliterated by 1985, [so] hip-hop was the dominant platform. In 1990, Teddy Riley comes out with this group singing with these really aggressive hip-hop-ish beats. A lot of singers breathed a sigh of relief and was like, "Oh, you've given us a music that can relate to young people again, and we can sing."
Kwame
Rapper known for such hits as "Oneovdabigboiz" and "Ownlee Eue"
Kwame
The first thing that I recognized as New Jack Swing is Classical Two "Rap's New Generation." That record set off New Jack Swing before people knew what New Jack Swing was. It was between "Rap's New Generation" and "Go See the Doctor" by Kool Moe Dee. Those two records started that bounce. What took it over the top was Guy, of course.
Doc Ice
Member of Whodini and U.T.F.O
Doc Ice
When that New Jack Swing came, you knew it was different. It felt good. It felt energetic and to me it gave a lot of respect to the dancers in hip-hop.
Hank Shocklee
If you listen to a lot of the records that were out in the '80s, they were very, very musical. There were a lot of parts. There were bridges. They were lush. It was more elaborate. Teddy Riley's stuff was sparse, minimal. It had the feel and flavor of the streets.
Markell Riley
Member of Wreckx-N-Effect, brother of Teddy Riley
Markell Riley
New Jack Swing, we knew it was picking up steam when we heard certain songs that Teddy had done floating around Harlem in cars. Before Teddy became mainstream, it was more like a local Harlem vibe that was going on with him. We knew it was something, we just didn't know when the world was going to connect.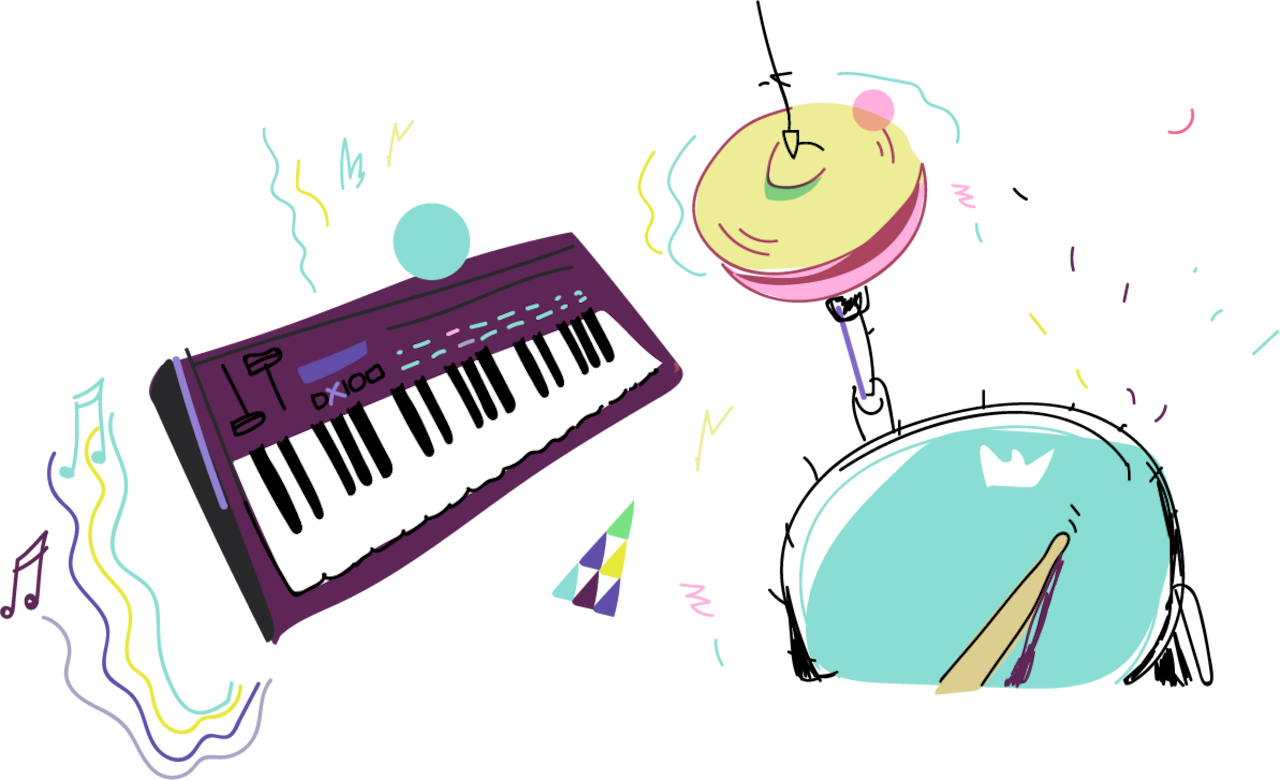 Teddy Riley
Architect of the New Jack Swing sound
Teddy Riley
Well, the New Jack Swing sound is ... It's so much behind it, but I can tell you in a few words, or a lot of words. New Jack Swing is a sound of music that doesn't have a color line. And it doesn't have an expression, it fits the occasion. But it's a collaboration of rap and singing together. It's a collaboration of different genres of music and styles that is put together all in one bag. I would say New Jack Swing is heavy R&B, heavy rhythm and blues, all stuck in one bag.
Kwame
Once Guy came, that R&B flavor of New Jack Swing took over.
Dae Bennett
Drummer/producer who built Hillside Sound
Dae Bennett
Prior to the Guy record ["New Jack City"], Teddy was doing mostly tracks for rap artists. He was like a hired gun, one session hits.
Brucie B
His music was like a roller skate [party]. Everything had the rhythm. You heard it with the Doug E. Fresh [record "The Show"] too. Even his hip-hop beats had a little New Jack Swing in it.
Hank Shocklee
Teddy was a hybrid between R&B and hip-hop. He was young enough to feel the streets, but he was musical enough to understand the relationship of what R&B music needed. That put him in a unique position.
Dae Bennett
It was all about Teddy and his musicianship. I think that's really what it comes down to. He was probably the most imitated artist at that time.
Hank Shocklee
R&B at the time in the '80s really didn't accentuate the drums. The one thing that Teddy did was he accentuated the drums. The drum programming and the beats were the thing that caught your ear first. Then the fact that he had good melodies – his melodies were simplistic yet effective.
Brucie B
New York club and mixtape DJ
Brucie B
You've seen the difference in R&B with the sound, [specifically] with "I Want Her" [by Keith Sweat].
Doc Ice
Here comes '89 going into '90. The music started to change. It went from having a good time partying to this hardcore West Coast hip-hop. In the meantime Teddy Riley was working with Guy and then he started to put that sound on. When he started to put that sound on, Full Force, who were my producers at the time, recognized it as well, and we did a song called "Word to the Wise." Then they did a remix that was in swing mode called, "Word to the Wise (Funk Swing Mix)."
Bosko Kante
Music composer for the '90s TV hit In Living Color
Bosko Kante
The whole fusion of the harder hip-hop beats with R&B singing, Full Force had a role in that, too.
Doc Ice
We saw it. We recognized it. The energy in it was heavy. Because of how Juice and Wiz and myself was into the dance so heavy, our dance moves went over well. A lot of people saw those moves and they started to pick it up, but they was already on the following of the New Jack Swing. We had to actually play catch-up musically, but we understood it before that.
Prince Charles Alexander
One of the things that I wanted to do was to figure out what Teddy Riley was doing with these drum patterns that everybody was calling New Jack Swing. The MPC had a certain swing function that could change a 16 note pattern. I was just trying to figure out with my gear exactly which swing Teddy Riley had.
Dae Bennett
The first Guy album in its entirety was recorded live. That's actually why it sounds so great. One of the greatest feelings [is] that every time I hear that album come up on the radio or something, you can definitely feel it. It's basically a live Teddy Riley record. Just played every part and a lot of it is improvisation on the fly. We were, of course, still on tape. Editing was still done with razor blade. We initially didn't have any sequencers or anything like that.
Hank Shocklee
What made it really New Jack Swing was the snare. The snare had to be loud and obnoxious and not in tune with the rest of the stuff. That made it stand out.
Prince Charles Alexander
The DX100 was a small, maybe 25 key, keyboard. That one sound, that bass sound, is the sound that was used on Heavy D's record. It was used on Keith Sweat's records. That bass sound is so familiar to me, I could tell you exactly when I hear it. We called it "LatelyBass," because that was the name of it from the Yamaha instrument. That bass was a specific thing.
Dae Bennett
I remember there was a song on that Guy album called "I Like." We had the background vocals and sampled them into an Emulator 2. We would actually record them to tape and bounce them, and then we would bounce them to two track and slide them in. We would reach the reels, let them go until we got one that was on time. That was way before samplers. Then, when samplers came on the scene, we'd spend nights just messing around trying to get new sounds.
Prince Charles Alexander
I got the AKAI S950 and put my vocals in there and moved them around. I was like, "Wow, this sounds just like what Teddy's been doing with the Guy stuff."
Teddy Riley
I have to say that it all started when my father bought me a Telstar keyboard. And that takes you all the way back to the vintage days when I had a Telstar little keyboard, and then I elevated and graduated to having my first Fender Rhodes. And every time I got a piece of equipment, I made a piece of music.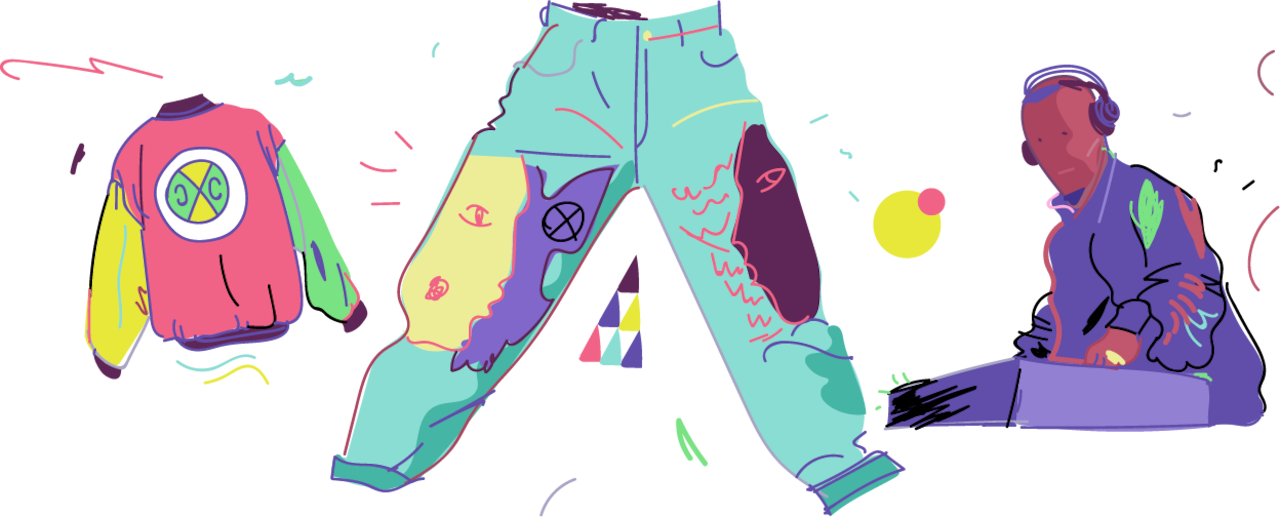 The Look
Every good movement has its own look. What started as a small, Harlem movement was beginning to take the world by storm, and with it came rainbow colors, polka dots and positivity.
Brucie B
On that street level, the fashion and the dancing seemed like it all went together. Because Teddy was always with the cars, with the jewelry, with the good clothes.
TJ Walker
Co-creator of Cross Colours clothing line
TJ Walker
The actual music, the performers and everything that was going on at that time, it was all big and colorful. It was definitely based on color, because they would mention it in the songs and they would portray it in the songs, too. There were even songs that were just called that.
Jeff Adamoff
Former VP of Creative Services at MCA Records
Jeff Adamoff
At that time, videos were what made the project a success.
TJ Walker
Everything was kind of oversized and overdone in terms of that, and fun. And that was the whole thing: It was fun.
Angela Hunte-Wisner
Stylist
I worked with Guy, Teddy Riley, and all the new jack swing artists at that time. I think the films like Juice, Above the Rim and others were influenced by how we dressed artists in their videos. The music went with the clothing. I feel like in '50s, '60s, and '70s their fashion accompanied their music. New jack swing and new jack swing clothing complemented each other. Fatigues, combat jackets, bamboo earrings, fitted caps, and many more styles became the norm. Back in the '90s, you didn't see girls wearing spandex dresses. An around-the-way girl was way hotter than a girl in a spandex dress. Hence, LL Cool J's song, "Around the Way Girl."
Brucie B
Harlem cats are always, like, low key. The smooth brothers, you know: not too rowdy. You can definitely tell them Harlem cats.
Doc Ice
My brother Philip, he would take me to these clubs. He carried this knapsack and I was like, "What's in the knapsack?" He was like, "My clothes." I'm like, "Your clothes? What do you got clothes in there for?" He would go in the bathroom, change his clothes. He'd come on that dancefloor and he would sweat, sweat, sweat. Then he'd go back in that bathroom and switch and he'd go, "OK, we going to another club."
April Walker
Creator of Walker Wear clothing line
Music and fashion went hand-in-hand and it still does today. But in the '90s, there was this whole spirit of creativity.
TJ Walker
When designer brands like Calvin Klein, and these types of brands start to emulate us in terms of color and style and silhouette, and doing oversized products, that's when we knew that we had struck a chord with people. When we first came out and people actually placed the orders for the product, they really didn't know where to put it in the store. That was a big question that they would always ask Carl [Jones, co-founder of Cross Colours] when he was actually working with the buyers and everything. They said, "Well, who do we hang it next to?" And what Carl would tell them is that you don't hang it next to anyone, you make us our own department.
Bosko Konte
I had my hi-top fade, I had a Kid 'n Play; it was just a fun time. That was some of the most fun stuff, the clothes. I always remember the pants with the spray painted tags on them.
Kwame
If you watch House Party, this clear Kwame lookalike [is in the film], to the point people think that I'm in House Party. I'm like, "No, I was actually there [on set]." It was weird because it was just like Salt-N-Pepa, the same way. A lot of us was there in the background, but for some reason could not be in the movie. [It] was very weird watching a bunch of extras look and act just like me be in the movie.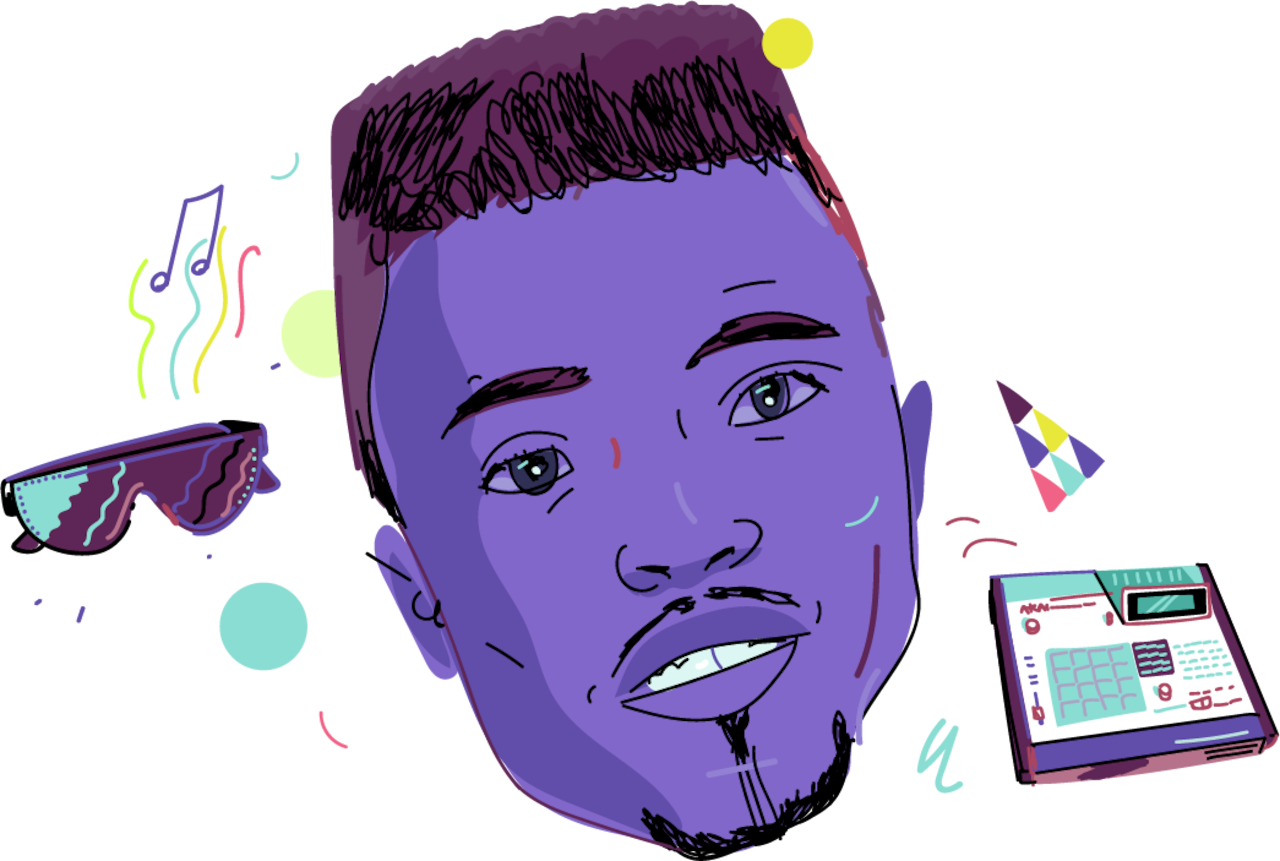 The Industry Takeover
Once the dollars started rolling in, corporate America perked up to take their bite of the pie. New Jack Swing was on the small screen, the big screen, radio, MTV… It was everywhere. That's when things started to go sour.
Prince Charles Alexander
Teddy repopulated the black music scene just himself as a producer, then other people started to try to bite on the sound. Literally, if you heard 15 songs [on the radio], almost all those 15 songs were produced by Teddy. New Jack Swing was almost literally a one man phenomenon.
Hank Shocklee
Bobby Brown's record started off with "Don't Be Cruel," which was L.A. Reid. It didn't really blow up until Teddy Riley got to it with "My Prerogative."
Kwame
Bobby Brown was as huge as you can get at the time.
Hank Shocklee
Once ["My Prerogative"] happened, Bobby Brown became the biggest artist in the world at that moment, not just an R&B star and not just a North American star. He was an international star. Once the spotlight goes on, the whole world tunes in. Everybody wants to get that new sound.
Brucie B
Everybody wanted that sound.
Teddy Riley
When I started touring and hearing my record and all of my records in other cities. I was like, "Man." I thought my record was just playing on WBLS and KISS and WKTU. That's what made me think that, "Dang. We've got a thing here." Like, you go to the city, and you hear your record on the radio, while you're in the limo, coming from the airport. That's crazy.
Dae Bennett
I felt everyone was kind of seeing the success that he had, you know? And then somebody over at Jimmy Jam, Terry Lewis Records, I felt like they borrowed a lot, you know? And then they started borrowing from each other, you know?
Hank Shocklee
If you listen to L.A. and Babyface productions before they heard Teddy Riley's New Jack Swing record, you listen to Jimmy Jam and Terry Lewis's productions before, it was a different flavor. Once those guys got onto the mixing of a little bit more hip-hop drums with your R&B arrangement and musicality to it, that's when it took on a mainstream face.
Prince Charles Alexander
That was a time when producers were really starting to become stars.
Hank Shocklee
If I'm producing a record and they say, "Hey, I want a Teddy Riley style of record," the first thing I would say is, "Go hire Teddy Riley."
Kwame
If the record label wanted you to go "radio" or "mainstream" or "crossover," they tried to pressure you into [doing New Jack Swing]. You had a big enough budget, they would definitely try to push artists to spend some of that budget on Teddy Riley. And you figure, you get the one Teddy Riley single, you gonna go mainstream...
The only hip-hop records that were getting played at that time [on radio] is if you were singing over a Teddy Riley beat with a hook. And the only other record that got played at that time was my record "Ownlee Eue," which came out in 1990. But "Ownlee Eue" was never designed to be comparable to New Jack Swing. I just wanted a record that played between 6 AM and 6 PM, and so I figured "Alright, make it danceable, put a singing hook to it and call it a day."
Bosko Konte
I feel like I learned how to sing listening to Aaron Hall on that first Guy record, "Piece of My Love."
Prince Charles Alexander
I think Aaron [Hall] in Guy was the one that really set it off and made Teddy's beats make sense. Making a beat is making a beat, but having a song, a really good song on top of the beat, and then having a great performance of that song on top of the beat. That's where Aaron really contributed to the sound more so than anything else, but then Teddy was able to take that and go to other artists and still have success.
Kwame
I was on tour with Guy. Teddy would have a row of Akai MPC60's on stage. And also Avid computer sequencers on stage as well. He would run his shows very high tech. And it was just amazing to me that these shows were being run in sequence with the same drum machines that he was making the records with and then the band playing along with it. I have not seen shows [of] that type since.
Doc Ice
When he produced Guy, "Groove Me," when them songs came on we just went bananas. It was our goal to be known in those clubs, but when it hit the club you can see and feel the energy that the songs were bringing. That swing was bringing. It was overwhelming. People partied.
Kwame
One night hanging out, going to a club, Mike [Bivins] said what do I think about him forming a rap group with him and Ricky [Bell] and Ronnie [DeVoe]. I was like, "For real? You're going to not be New Edition?" He said, "There isn't any promise in New Edition right now and we still want to do our thing. Bobby's over here being the King of R&B. Ralph is trying to do his solo project."
Hank Shocklee
[Producer] Hiriam Hicks had came to me and said that, "Hey man, I got these three guys from New Edition." Everybody was going solo and these three guys didn't have anybody, really. They didn't have no real place because they was doing most of the backing rap.
Kwame
[Mike Bivins] plays "Poison," and it's the lowest demo form. It just sounded terrible to me. I remember I couldn't put my head around it, and I was like, "Well, where would the raps go?" ... "You know. In empty spaces and stuff." It was me, Dana Dane, my friend Dougie and Mike in the car, and he was like, "I just need some rhymes for it." I remember Dana was like, "I can write some rhymes for that." And Dougie was a rapper, too, and he was like, "I can write some rhymes for that." By the time we got to the club, I handed him the rhymes. He was like, "What's this?" And I said, "It goes like this." He played the beat – it was a real simple flow. "This is how it goes: 'Poison, deadly, movin' slow…' Can you remember that?" And he's like, "Yeah." I said, "OK, cool, you got your rhymes."
Hank Shocklee
The first thing that I thought [about Bel Biv Devoe] was to make Michael and Ronnie rappers and let Ricky do the singing. So instead of having the remixing done when you have the R&B artist have a guest appearance with the rapper, now the whole system is self-contained. Ronnie and Mike, they can't be street rappers. They have to be what I considered to be R&B rap.
Kwame
It was the New Jack Swing/R&B artists ... They still were separatists when it came to hip-hop. You know, it was cool for them, too. They made more money. They hung out with the ball players and the actresses and all that kind of stuff, but the rappers still had to be with the rap people.
Hank Shocklee
They can't go heavy and go dark and go onto the street zone. Then they'll get crushed. You have to think about your artist, and you've got to put your artist in the best position that they can to win. Bell Biv Devoe were singers that morphed into the rap.
The End of New Jack Swing
Today's trends become yesterday's, giving way to tomorrow. For as strong a run as NJS had, it was not immune to changes.
Hank Shocklee
The culmination of it was after Al B. Sure. [You] started seeing groups like Color Me Badd. You had H-Town. You had a bunch of groups that were coming out at the time. I think that once it got to Color Me Badd, it got to the point where it was like, "OK, this is officially mainstream now."
Markell Riley
To be honest with you, [the end of New Jack Swing], it'd probably have to be in the mid-'90s when Teddy started working with Blackstreet. The sound started changing. Not only with us, with Teddy doing production, but new producers started coming out. When a new producer come out and they do something hot, then people start flocking to it.
Kwame
I think his manager, Gene Griffin, was putting him in situations to make money. "We need an R&B group. Okay, this R&B group worked. Let's make another R&B group." And then Teddy, at the same time, wanted to be in the front, so he put himself in every group that he made.
Teddy Riley
I've witnessed how even country folks and fans have felt about "No Diggity." I've seen a country line dance to "No Diggity."
Hank Shocklee
Once a producer becomes the artist, all of a sudden he's losing his value as a producer. I couldn't be the producer and the artist at the same time. It's two different heads. Because it's very difficult to see yourself. This is what makes the value of a producer so important. The producer's job is to see you in a light that you can't see for yourself. If you could see it then you don't need the producer.
Doc Ice
When Teddy Riley started to produce different groups, when he started to go to Blackstreet, it put him in forefront. I just want to keep it real: When he started to produce different groups and then Wreckx-n-Effect, they started to break up and then Guy started to break up. For New Jack Swing, without the leader of it, it kind of faded.
Soul II Soul to Mary J. Blige ["Real Love"] – New Jack Swing was dead in two records.
Hank Shocklee
For me, the New Jack Swing apex moment was Johnny Kemp "Just Got Paid." After that, everything became redundant. The snake is eating its tail. You can't go back and try to recreate something that already had its moment. It's like telling the joke twice.
Kwame
What changed R&B from New Jack Swing to postmodern R&B, the way it is now, was Soul II Soul. So when Soul II Soul dropped, it was like, "Wait-wait-wait. You can actually sing over a breakbeat? Without trying to make a hip-hop sounding beat?" Soul II Soul to Mary J. Blige ["Real Love"] – New Jack Swing was dead in two records.
Bosko Kante
Jazz elements like the horns and saxophones – that was the influence that was starting to come in. Hip-hop was getting a little bit darker. Dr. Dre really started to take over; that was another sound that was more cool to be. The New Jack Swing sound was happy. It wasn't cool to be just happy.
Prince Charles Alexander
"Flava In Ya Ear" crushed in 1994. "Flava In Ya Ear" was like "Happy" by Pharrell, how [it] dominated airways. "Flava In Ya Ear" just dominated, especially the urban airways, down at ground level. By that time, Teddy was up in the stratosphere. He was in the stars.
Kwame
Then there was Puffy. With the Puff Daddy remixes, half the time it was just the sample. Everything just went super sample crazy.
Prince Charles Alexander
I didn't really have a lot of respect for Puffy as a musical entity because he's a promoter guy. But I did find out over time that what Puffy was doing, this ability to promote, he's extremely powerful and needed by anybody who does music. Teddy's all that. He's a musical guy. But Puffy is kind of like this icon on a whole 'nother level. And Teddy didn't do that because at the heart of it all, Teddy likes to make music. Puffy likes to sell music. It's a different reality, but a necessary reality. Teddy Riley was a producer. Bad Boy was a label.
Kwame
Once Michael [Jackson] stepped in the picture, Teddy stopped working with everybody. And no one else got Teddy Riley beats but Michael Jackson. I think Michael's input, along with the genius of Teddy Riley, turned New Jack Swing into pop. So there's a whole section of the world that only knows "Remember the Time" and "Dangerous." They have no idea who Guy is. They have no idea who High Five is. They probably don't even know who Teddy Riley is.
Brucie B
When he did "Remember the Time" with Michael Jackson, you just knew that's it. The Dangerous album, he did most of that album, Teddy Riley. You can hear it. And that's a good album, too.
Kwame
There's always something going on in the streets that's not going on in the clouds. Michael Jackson was in the clouds. And the Soul II Soul sound and that Uptown sound started to come, then that was in the streets. By the time the Dangerous album faded, so did New Jack Swing. New Jack Swing started with The Classical Two and ended with Michael Jackson. It ends at "Remember the Time" to me.
Teddy Riley
I don't think it lost steam, because it didn't just take me to make that music. It took a conglomerate of people who has kept it alive, you know what I'm saying? So, it didn't really go anywhere. It's just that maybe it wasn't my time, 'cause I always say the music business is made up of turns. It's like, when it's your time, you shine. When it's not your time, take a step back. Do other things to keep yourself relevant. And that's what I did.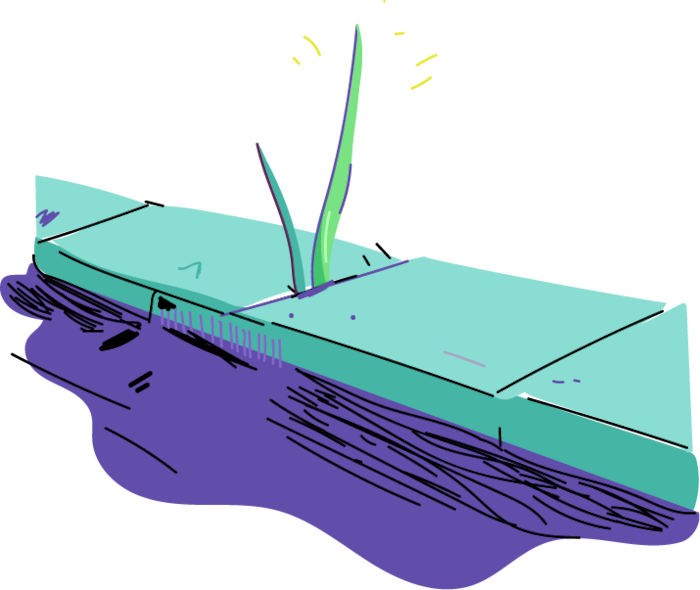 The Lasting Impact
Teddy Riley
You know, New Jack Swing was inspiring to everyone. Why? Because it was the type of music that made you smile when you hear it. And it first comes on, you've got that smile of where you were when that record was out, what you were doing, who you were with, how you were feeling.
Bosko Kante
I think it was huge in terms of bringing hip-hop to a broader audience. The whole fusion of the harder hip-hop beats with R&B singing. Teddy Riley was definitely one of the inspirations for playing talk box and incorporating it into my production. He's had a huge influence on my career in the sense of "In Living Color" and the stuff that I did influenced by his sound.
Kwame
When Teddy moved to Virginia, he tapped a lot of talent: Timbaland, Pharrell and Darkchild. Rodney Jerkins. These guys are coming out of the Teddy Riley school of producing. I think that maybe Teddy really just wanted to be on the artistic side, but I think the progression that Teddy should have had was a label that was comparable to Def Jam. Sometimes great musicians may not necessarily be great business people, especially someone that genius, who is original. Teddy created something that the entire industry became consumed with within two or three years.
When you start hearing Teddy Riley music, you just know, "OK, it's party time."
Markell Riley
My highlights was just sitting in the living room watching Teddy produce certain artists or these artists coming to our apartment and recording in our living room. He had a four track or a 12 track that he could convert over. You had people standing in the tub recording. [Then] me and my friends [would be] sitting on a bench, and the music is just blasting through the window and we going, "Aw, man. That's crazy. That's a hit. That's the joint."
Hank Shocklee
New Jack Swing is the template for today. It's just metamorphasized. Drake is doing New Jack Swing. Beyonce is doing New Jack Swing. Rihanna is doing New Jack Swing. OK – now you bring the snare down, you tune it to the rest of the track – but the same vibrations are still there.
Brucie B
Teddy – that sound is timeless. It's always going to be around. When you start hearing Teddy Riley music, you just know, "OK, it's party time," because it's on and popping. You don't play them records in the beginning of a party.
Dae Bennett
Teddy and that whole scene, when I look back, I felt it was the last of the grassroots authentic scenes to come off of the street. Everything now, or pretty much since that time, has been pretty contrived. Now it just seems to be corporate shooting down at us. Then, it was more like a blade of grass breaking through the cement sidewalk.


Special thanks to Andres Torres from Wax Poetics for granting the use of previously published interview material with Angela Hunte-Wisner and April Walker.