Interview: Airto Moreira
The Brazilian percussion maestro shares formative moments of his celebrated career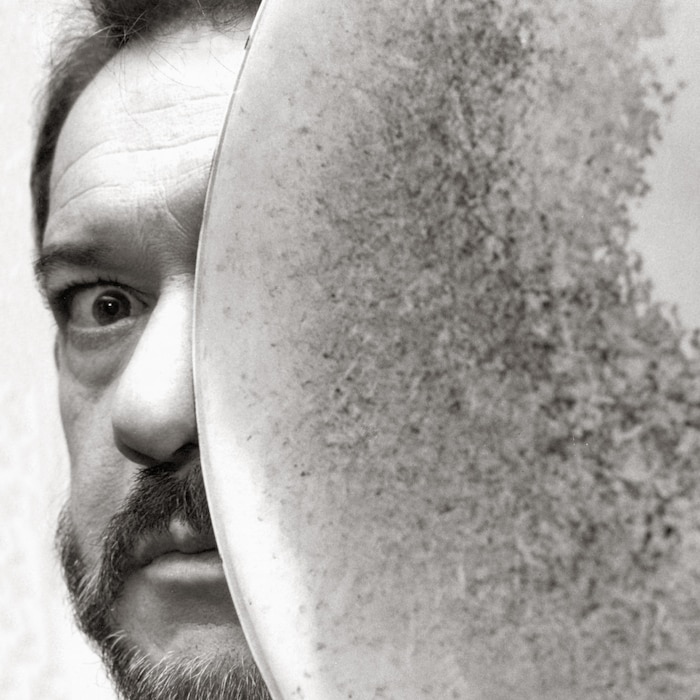 Born in the Itaiópolis region of southern Brazil in 1941, Airto Moreira began playing a variety of musical instruments when he was barely in his teens, and later became a member of noted samba jazz group, Sambalanço Trio. Focusing on percussion, Moreira's work with fellow Brazilian jazz multi-instrumentalist Hermeto Pascoal on the 1967 self-titled album by landmark jazz-pop group Quarteto Novo made him a household name, and he was spurred on to move to the US with his wife Flora Purim, long-known as the "Queen of Brazilian jazz," shortly after its release.
As part of the jazz scene stateside, Moreira worked with Miles Davis, most notably on the groundbreaking album Bitches Brew during an intense period of jazz fusion experimentation, and toured with Davis from the late '60s until the mid-'70s. In later years, Moreira worked with stars like Carlos Santana and the Grateful Dead, as well as symphony orchestras, jazz groups and as a solo percussionist. In these excerpts from his Fireside Chat with Frosty on Red Bull Radio, Moreira discussed his relationship with Miles Davis, his solo explorations and falling in love with Flora Purim.
Pandeiro
I didn't really decide to be a musician. Music decided, "You're going to be playing me." I remember the first real instrument I had, my grandmother gave it to me. It was a Brazilian pandeiro, which is a tambourine. It was pink, the whole thing was made of plastic. I used to play that all the time, and sleep with the tambourine under my pillow. I didn't really practice because I didn't know what practice was. There were no music schools around, but there were musicians, so I just played on and on.
When I started playing in shows, especially after I came to the United States, I realized that I could play a pandeiro solo. People didn't know that those rhythms existed when I started playing solos. I enjoyed it a lot because I could do whatever I wanted, and I could see people looking at me and feeling things. I kept developing that to the point that I could do a ten minute tambourine solo, then I would sing, chant something that I didn't even know what it was. No language involved, but people, they always say, "Oh yeah, he's saying something in Brazilian," but it was not. They also said in the '70s that I was from the jungles of Brazil, Amazon. I'd never been to Amazon in my life, but I let them think whatever they want as long as they like what I do.
San Balanco Trio
I was about 13 years old. I met the man living next door to us in Ponta Grossa. It was a small town. This man was an accordion player. I used to make percussion out of little things [found] in the street and make shakers and bells, and bird calls. He used to play in his backyard, and I was playing in our backyard, and one day he looked over the fence and said, "You want to come here and practice with me?" I said, "Yeah. OK." He liked it and he said, "Wow. If you want to play with me sometimes, can I call you?" I said, "Sure." Maybe a few days later he talked to my father and he asked if he could take me to some gigs, birthday parties and weddings, things like that. [We traveled by] horseback ride. Sometimes it was long trips, like five hours. We would get there and play for the dance, then stop playing around three or four in the morning, then sleep a little bit and go back. Then he would give me a little money, so I could help in the house.
The first time that I felt that I was really a musician was in Curitiba, even though I became a drummer in Ponta Grossa. I went to a carnival ball in Ponta Grossa with my parents, and we couldn't get in because I was 14. So I start crying, and then they said, "OK, the kid can come in but he has to stay with the musicians onstage." It was supposed to start at 8 PM. It was already over 9 PM, the drummer was late. So they asked me, "You come here for Sunday matinees and sometimes play some shakers and you sing, so can you play drums?" I said, "I don't know. I never played, but I watch all the time." They asked me to play two main rhythms from the carnival. They said, "OK, you want to play until the drummer comes in?" I said, "Yeah, sure." I start playing and the guy never showed up. I played until four in the morning. They gave me a roll of money and I said, "No, no, no. Please, no, no," because you're not supposed to take money for nothing. My father didn't like this at all and he talked to the guy. They said, "No. This is his money because the drummer didn't show up. We're not giving it to him, We're paying him." [The money] helped us a lot.
In Curitiba I start playing and singing with this 16-piece orchestra, but it was always for dances. I knew the rhythms by heart, I learned right away, I never had to write things down. I played with them for about a year, then I started playing nightclubs when I was almost 16 years old. From there, then I was invited to play with this trio that a bass player was forming. He came to talk to me at my gig and said, "It's going to be called San Balanco Trio. You're going to play with us. That's it." I said, "Well, I don't know. I love to play with this band." He said, "Yeah, but you'll be playing every night in a very nice place, and the place is just for listening. Nobody dances there. You're going to play with us."
I went and we rehearsed for maybe ten days, and then I started playing with San Balanco Trio at the only place in São Paulo that people wouldn't dance or try to pick up some date or whatever. It was like a high society kind of thing, high class people. I played there for about two years, and then we started going out and playing for different singers and performers, then playing on the TV, and so on and so on. Then my professional life started to happen.
Quarteto Novo
I met Hermeto Pascoal in São Paulo. He was an accordion player. The accordion was not a very common instrument that you play in nightclubs, but all the musicians around liked him because he was funny.
Me and two friends of mine, a bass player and a drummer, started trying to get gigs for Hermeto. He was subbing for people. Like, "I can't make it to the nightclub because I have a good gig. Can you play there? It's bass." "Yeah, I play bass." So then you'd go there and [he would] play bass, and play good. Then, the piano: "You play piano?" "Well, I don't know. Yeah, I can do the piano. Yeah." Then he was playing the piano. He's a gifted musician, incredible. In two weeks, he was playing piano, and that's it. Later on, we formed the Quarteto Novo, but in reality, musically speaking, he was the head of Quarteto Novo.
I played percussion and drums, and I sang, Hermeto played flute and piano, Theo de Barros played acoustic bass and acoustic guitar. Heraldo do Monte played twelve-string guitars, a very typical instrument from small towns, and also electric guitar. Beautiful player. Then we played for Geraldo Vandré. He was an activist and he was very serious about it. He wrote the songs, very raw kind of songs. Of course, because he didn't really play any instruments, he was not writing anything, but these songs would come out of his mouth and they were beautiful. We would orchestrate them, and put harmony and introduction and then something in the middle to take to the bridge. One reason that we became the most influential band at that time in Brazil was him, because I remember every time we tried to go off the path a little bit and play some jazz or whatever, he would go, "Oh, oh, oh. No, no, no, no, no. We are not in America. We are not jazz. We are Brazilians."
Flora Purim
I met Flora Purim when I was rehearsing in this little theater with this singer from America – his name was Lennie Dale. We were rehearsing for a show, and Flora came in. She knew Lennie. Then we went out to have coffee and she went with us. I was watching her like a hawk. She was so pleasant and she was an educated person, and I was not at all. She was looking at me too, and I felt some kind of energy going on. Then Lennie looked at us and he goes, "Uh oh, I think you guys kind of like each other, huh?"
We started going out. She was singing already in São Paulo. She was working, she had two jobs in two different places and she really took care of herself. Everybody loved her. I was learning from her to be a person, actually. One day, she invited me to her apartment. We were sitting on the balcony, then she started playing some music. I [thought], "Oh my God. What is this?" But I didn't say anything because I was a very proud guy. The music started getting to me more and more, and I said, "Flora, I am sorry. This music, I feel like crying." She said, "It's okay. This is called [having a] sensitivity for music." I went, "What is this?" She said, "Oh, that's Miles." Miles Davis. In reality, that was when I was really introduced to jazz, that kind of jazz which was more for the soul than the body.
I went backstage to Miles Davis' dressing room. I looked at him and said, "Miles." He looked at me: "Huh?" I said, "Me, Brazil. Musico, Musica, Brazil. Love, love." He said, "OK. Now get out of here." I got out of there.
Miles Davis
When I met Miles Davis, it was a funny thing. He was playing in Los Angeles with his band, so I went there. On the break, I went backstage to the dressing room and he was standing there. I looked at him and said, "Miles." He looked at me: "Huh?" I said, "Me, Brazil. Musico, Musica, Brazil. Love, love." He said, "OK. Now get out of here."
I got out of there and I got out of the club. I took a walk and I never went back. Then I met him for real on a recording session. His manager called me. I was living with Walter Booker, the bass player with Cannonball Adderley. Everybody was living there actually, on 87th and Amsterdam. It was a bunch of musicians sleeping on the floor and I was one of them. One day, the phone rings and I pick it up. I was not speaking English yet, so I hung up. Then it called again and Lee Morgan, a trumpet player, was there. He said, "Hey, Jack. How are you?" It was Jack Whitmore, Miles Davis' manager. He said, "OK. Huh? Alright. He's right here. Wait a minute. Do you want to record with Miles Davis?" I said, "Yes!"
I went. My heart was going boom, boom, boom. It was a bunch of musicians playing this strange kind of thing that I had never heard before so I just opened my suitcase full of little percussion things. We start recording, we played two hours and I went home. A few days later, Jack Whitmore called again and talked to somebody there. Jack said, "Tell the Brazilian to be at this place at this time." So I went to rehearse at Miles' place. We rehearsed, and I didn't understand anything, to be honest. Next day we went to record in the same place. We recorded for six hours and Miles didn't say anything so I thought, "Oh, he likes it."
Playing with him was another thing. One day he said to me, "We're playing at the Village Gates. Do you want to come and play with us?" I said, "Sure, yeah, of course." I took the subway. It was cold like hell, and I didn't have proper clothes. I didn't take my percussion because I was afraid to just impose in the band, because he had a tight band, a beautiful band. When I showed up, I went to talk to him and he said, "Where's your shit?" I said, "Well, I didn't bring it." He said, "What? Get out of here." So I ran to the subway and went back to 87th and Amsterdam, then back to 3rd Street and 4th Street where the Village Gate was with my suitcase. He saw me when I came in, but pretended he didn't see me.
I had this cuíca, like a little small drum made of metal that comes from Africa and was developed in Brazil. It sounds like something or it sounds like nothing, I don't know. When I start playing that thing, I would stop and look around. Nobody was complaining. Then Miles looked at me. I was sitting down in a chair and he was standing up, and Miles looked like a giant, even though he was not a giant as a person. I felt like stopping but I kept playing. I realized he liked that sound because it's crazy. He wanted to shock people at that time. He was the king of cool jazz, which he didn't want to do anymore. He was after that kind of thing.
Going Solo
I was recording in New York with a great composer and writer, Gary McFarland. He was doing an album which became America The Beautiful. I arrived and I was going to do overdubs. He said, "Go ahead and play and I'll be back." He left. After something like four hours, he came back and said, "How are you doing?" I said, "I'm done."
He said, "What? You're done? Did you finish? Did you play on everything?" "Yeah." So the [engineer] played that back and he said, "That's beautiful." I was kind of surprised because I thought he was going to go, "Yeah, but right here you could..." He didn't say anything. He just said, "This is beautiful." I said, "Oh, thank you." He said, "Do you have a recording contract?" I said, "No, I don't." "Do you want to do a album?" "Yeah." He said, "OK, I'm going to talk to my partner." I then record an album on Sky Records. It was a very creative album because I didn't have any plans. I didn't even know I was going to record an album, but it came out real good and was very Brazilian.
My second solo album was on CTI Records, Creed Taylor Incorporated. They had a roster of most of the important jazz musicians. It was a great studio. Nobody could touch the microphones. When Creed had to touch the microphones, he was wearing white gloves. If you touched a microphone, oh my God, everything was over. He was another guy that never really said anything. He would put his hand in front of his mouth and then [whisper] to Rudy Van Gelder. Then Rudy would go, "OK guys, I think you should do this, this and that." Creed asked me to do a album for him, so I did Seeds on the Ground.
The Making of Fingers
I was looking to form a band, and somebody told me this trio from Uruguay were playing in an Italian restaurant in New Jersey, "They played the Beatles, and they played tangos and they play sambas from Brazil. By the way, they play some of your tunes." So me and Flora went there and they were good. I said, "You want to rehearse in a band?"
There was a guitar player also, David Amaro, a beautiful guitar player and a beautiful person. That was the band. It was time for me to do another record for CTI Records, so I said, "Creed, you know I have a band, right?" He said, "No." I said, "Three guys from Uruguay, and this is guitar player, blah, blah, blah." He said, "Oh, Airto, come on. I'm producing your album, and it's got to be fine music. They've got to be fine musicians and well-known." I said, "Creed, please. This is a beautiful band, very strong." He said, "OK, why don't you go and record a demo for me?" I was kind of pissed off. I thought, "So now I am doing a demo for this guy that I'm recording for?" We did a demo, twelve songs.
I took that demo to Creed. When the music started, I said, "Wait a minute. Creed, can you turn that up please? Just pretend that it's another band and turn it up the way you always listen to music." So he cranked it up. This powerful music started and then the door of his office opens and there were like three people, they work there, and they were like, "Wow, what is this?" "Oh, this is Airto's band." Then more people come in: "Oh, that's beautiful," they said, "That's different. That's beautiful." He heard two or three songs and said, "I think we can give it a shot."
The cover of that album is very interesting. There was a photographer, Pete Turner, one of the best at that time, if not the best. There was somebody working there who had this red clay on his hands. Then a fly landed on his hands and was trying to get out, but couldn't get out because of the clay. When he showed Creed a bunch of pictures, Creed said, "This one here with the hand and the fly and the fingers. Yeah. Oh, let's call it Fingers.