John Collins at Underground Resistance / Submerge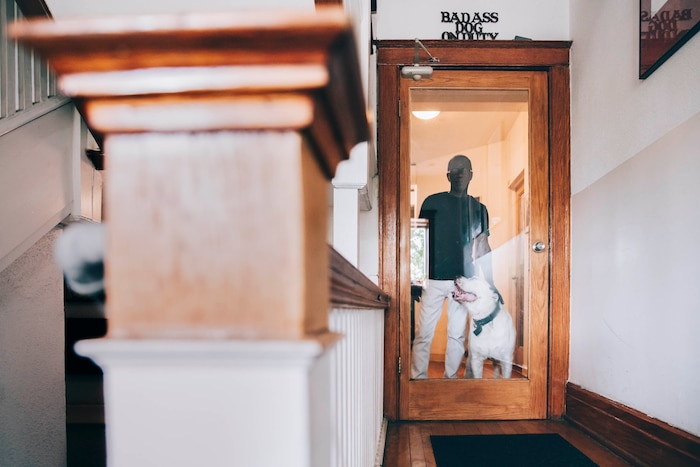 Submerge and Underground Resistance are two of Detroit and the world's most important electronic music institutions. Submerge contains Exhibit 3000, a museum that walks you through a history of Detroit techno. There are many showcases throughout – including one of drum machines and keyboards responsible for some of electronic music's most iconic records, and another of engineer Ron Murphy's original Scully lathe. On the lower level of Submerge, there's a record store, Somewhere In Detroit (SID), where you can find the best electronic music around, including a stunning selection of Detroit techno and house.
Detroit techno is a worldwide phenomenon, and one of the undoubted architects is John Collins, a legendary international DJ, producer and historian. His work with Underground Resistance and Submerge over the years is just one reason we've asked him to helm a live, monthly show from our radio studio in Detroit. In advance of the first episode, we caught up with John for a quick tour through Submerge with local photographer Joe Gall.