Devotion: Nyabinghi
Emma Warren on the spiritual significance of the influential Rastafarian drumming style

Yesterday was Brother Clayton's 80th birthday. The man who provided the proto dub poetry on Count Ossie & The Mystic Revelation of Rastafari's classic 1973 LP Grounation is very much still in the business of reasoning, or oratory, that punctuates Nyabinghi drumming at devotional Rastafarian gatherings.
Brother Clayton is one of the last remaining members of The Mystic Revelation of Rastafari. The group was formed when Count Ossie & The Wareikas merged with Cedric "Im" Brooks' group The Mystics, a collection of musicians and visionaries that created and shared Nyabinghi excellence with the world.
"The grounation is the gathering," he says down a phone that his son, Sam Clayton Jr., is holding at home in Jamaica. "What I must specify is that it is a gathering at the camp of young right up to the old. It was a church of speaking good, and no fooling around or slackness talk. There was meditation. It was about the study of the Bible, of the history and of the study of man's existence. It was a solemn assembly."
Nyabinghi drumming takes its name from a form or "mansion" of Rastafari and created the rhythmic bedrock for ska, rocksteady and reggae, and therefore the myriad music that followed Jamaica's golden era of dub. It's a great example of how music with a devotional aspect can be enjoyable and meaningful even when divorced from an explicitly religious setting. The rhythms, pioneered and recorded on Wareika Hill by Count Ossie, and expanded on by artists like Ras Michael and the Sons of Negus, have a comparable influence to gospel, which famously also moved from sacred to secular; they are a percussive counterpart to gospel's voice-led divinations.

The grounation gatherings Brother Clayton would have attended from the late 1960s onwards were church, but they were also a release valve, says Sam Clayton Jr., who followed his father into music as a producer and sound engineer, and who splits his time between southern France and Jamaica. "One of the things that was always understood among the people who gathered for grounation sessions was that you left all your bad baggage outside. When you come inside, this is a place where you celebrate life and all the good things about life. That had a very profound effect on the people who were present. It was a favourite expression of my dad: this is where you come to recharge your spiritual battery."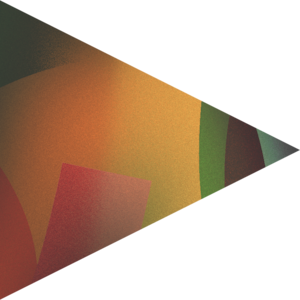 "Yes," adds Brother Clayton, his voice rising up to the phone speaker. "That was the whole idea. Infinite joy and comfort."
Nyabinghi drum patterns, which provided much of that joy and comfort, were developed by Count Ossie Williams, says Jamaican pianist, percussionist and educator Marjorie Whylie. "Count Ossie was originally from the Parish of St. Thomas, where he would have been exposed to the rhythms of the ancestral cult Kumina, a Congo tradition with some Dahomean elements [Dahomey was the kingdom famed for its female soldiers in what is now Benin].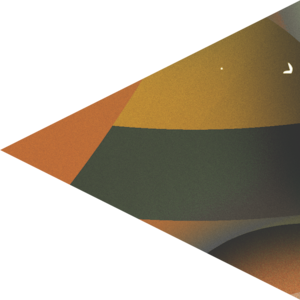 "Kumina used a battery of two drums which were laid on the ground, straddled and played with hands and stopped by one foot, to ensure variation in pitch. Contact with Buru drummers from St. Catherine and Clarendon in Kingston facilitated adoption and adaptation of the Buru battery of drums leading to the current family: bass drum played with a padded stick, the fundeh, and the lead instrument, the repeater or pita."
Whylie's point bears repeating. Nyabinghi's distinctive sound wasn't developed over centuries. It exists because of one musical genius – Count Ossie – and his group of top-flight drummers and musicians, their creativity forged in the pressure cooker of mid-century Jamaica's painful colonial realities.
It was the same pressures, of course, that created Rastafari itself. The Abrahamic religious movement developed in Jamaica during the 1930s around Marcus Garvey's Back-to-Africa movement and his prophecy that people of colour would be liberated soon after a black king was crowned in Africa. Ethiopia's late ruler Haile Selassie I was identified as God incarnate, or Jah, with colonial forces as the oppressive opposite: Babylon. Rastafari rejects Western materialism, promotes healthy eating and continues to grow: the 2012 Jamaican census found a 20% increase in adherents within the country.

The journey from sacred to secular had a distinctive pattern. "As the [Rastafarian] movement grew, the drum was used to attract prospective membership with small gatherings in rural areas, roadside gatherings and street meetings in urban areas, often in competition with Revivalists," says Whylie. The development of a philosophy and belief system, she says, happened at the same time the rhythms were being absorbed by the fledgling recording industry, and utilized in jam sessions with horn players and jazzmen who lived in the same neighbourhoods.
"The drums were an integral part of the whole thing," says Sam Clayton Jr. "It was the instrument that kept the rhythm so that everyone could hear. The historical reason is that these were descendants of Africans who came here as slaves. One thing they had in common, regardless of coming from different places or different tribes, was the drumming. That was the thing that pulled everyone together."
"I don't think anyone sees Count Ossie as entertainment. This was for a purpose, a devotion." So says the prodigiously gifted 26 year old Londoner and drummer Moses Boyd, who made last year's Peckham anthem "Rye Lane Shuffle." He is sitting at a trestle table outside a cafe in a southeast London park, sharing an iPhone earbud and raising his hands: part conductor, part explainer, helping tease out the bass, fundeh drum and repeater lines on the 30 minute eponymous epic at the heart of Grounation. Pigeons flap around the table and toddlers in the playground next to the cafe run around in happily noisy circles. But here, it's just heartbeat.
The drums are repetitive for a reason. It's not there to entertain you – it's to put you in the right state for worship and reasoning.
"To me, within all the drumming languages I've been into, there's a common thread among the diaspora," says Boyd. "The mother drum gives out instructions and communicates with the other two. Another one is holding it down to keep things together, and the other one can improvise. We're talking about heartbeat and a conversation that flows and can move and change, whether it speeds up or slows down."
Grounation, playing into our ears in this London park, is in a carefully controlled percussive flux created by these exceptional Nyabinghi musicians – "the gold standard," according to Marjorie Whylie. The pulse is being brought down to create a space for the gathered voices to rise up before the bass drum reasserts the forward motion. Boyd sees a clear connection between the music of Rastafari and the music he grew up with in a Pentecostal West Indian St. Lucian congregation in south London with his Jamaican mother and Dominican father. "The connection was there instantly, because these are songs I grew up singing, adapted to [praise] Haile Selassie. I remember hearing my grandmother sing these songs and I grew up singing these songs, but in a completely different context."
The connection points between church choir and Nyabinghi musicians were absorbed and adapted by the latter. "The established churches only provided fodder to feed the creative impulses of the Rastafarian communities from the 1930s. Hymns, canticles, psalms from these churches, as well as choruses of Revivalists and adapted excerpts from the Bible, were absorbed into the mix," says Whylie.
"Here's a classic one that they still sing in church," says Moses, ignoring the tea and toastie that are rapidly going cold in front of him. "'When I get there, I will sing and shout.' They're talking about heaven. In church they say 'hallelujah' – here they're saying 'Jah Rastafari.'"

How does it feel as a drummer to play like this? "It's void of time," says Boyd. "I'm a drummer and I deal with time, but it's almost as if someone stops time and it's like, 'OK, this moment is happening now and it doesn't matter whether it's one minute or ten minutes or ten seconds – here it is.' It's a good feeling. It's euphoric.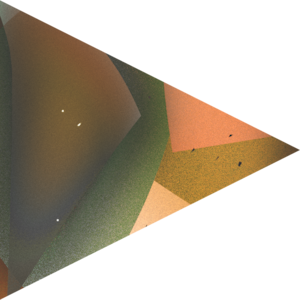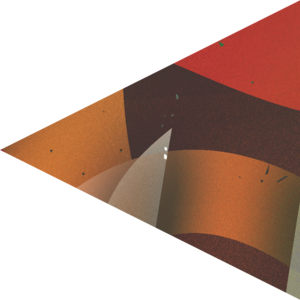 "When I listened to Nyabingi the first time it took me to that space. You know, when you go to Channel One or Aba Shanti, when you turn around and everyone's just moving the same? It could be a DJ, it could be a nose flute player, it could be a drummer. It doesn't matter. The drums are repetitive for a reason. It's not there to entertain you – it's to put you in the right state for worship and reasoning. When you go to these things, you feel refreshed, you feel different."
Back in 2005, Marjorie Whylie published Our Musical Heritage: The Power Of The Beat, a pamphlet and accompanying CD that begins with a chapter titled "The Vibratory Nature of Things" and goes on to outline the island's rhythm, drums and their effects. In one memorable phrase, she describes Jamaican music as "cosmic music, obeying divine laws."

The constant repetition of small units of rhythm and dance often leads to autohypnosis, she explains, along with an experience of an altered state of consciousness or possession of the faithful by ancestral spirits or gods. The drummers are key: "[They] must have an informed awareness of the communal progress of the group towards spiritual contact, and whether or not ritual preparation has been satisfied. Cuts and breaks in the patterns will repel or facilitate movement towards spiritual contact at appropriate times, and along with the leader of the group and assistants and attendants, will ensure a return to reality."
This mixture of Christian elements and the African pantheon of gods and motifs makes for what she calls "a complex slew of variation."
How best to experience grounation now, in this most unstable first quarter of the 21st century? "Gather and reason," says Brother Clayton, as clear as he sounded four decades prior. "Make the Bible the main focus. Go relate with songs and power, and relate it to your everyday life, in love. Your mother, your father – relate. It must be love, continually, day and night, around the clock."
And where is Nyabinghi now? According to Marjorie Whylie, "Nyabinghi is alive and well, spreading across all strata of the society, including scholars and academicians, professionals across a wide cross-section, affecting music, fashion, art, diet and cuisine, use of natural materials and supporting an African sensibility."

Thanks to Jazz Jamaica's Gary Crosby, Herbie Miller at the Jamaica Music Museum, Joan Higgins, Dean Ricketts and Zara McFarlane.